Mountain Hardwear Torsun Jacket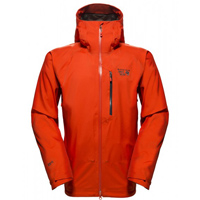 The Mountain Hardwear Torsun Jacket is a three layer jacket that utilizes the companies Dry.Q™ Elite waterproof-breathable membrane. Designed for high-intensity alpine activity, the Torsun has been designed to offer a high level of articulation.
The Torsun is constructed with a three layer, 40 denier fabric designed to withstand hard use, and harsh climates. The jacket is also constructed with several of Mountain Hardwear's other proprietary technologies, including a Dry.Q™ Elite membrane.
Seeking to improve on the waterproof-breathable membranes currently available, Mountain Hardwear developed Dry.Q Elite. The company claims that unlike traditional membranes which require a high level user exertion, like cutting a skin track through knee deep powder, Dry.Q starts transferring moisture regardless of temperature or level of exertion.
The Torsun jacket will be available in stores in the Fall of 2014.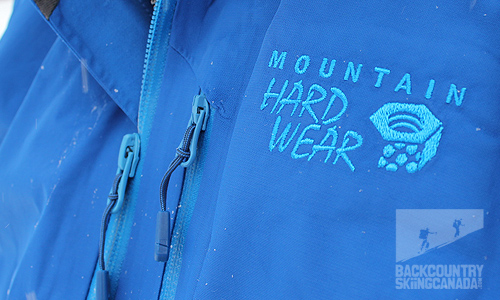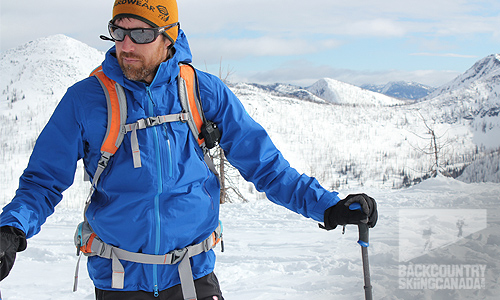 Features:
- Dry.Q™ Elite waterproof-breathable technology.
- Three-way adjustable, helmet-compatible hood with a wire brim.
- Napoleon chest pocket.
- Two mesh lined venting hand pockets.
- Fleece lined collar.
- Hidden hem adjustments, one each side.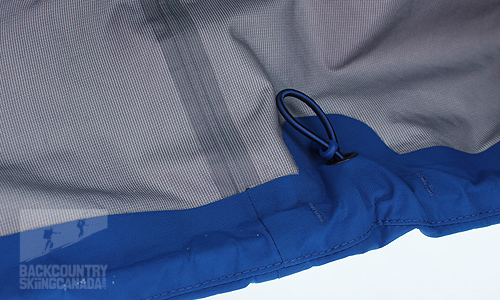 - Water resistant zips with zipper garages.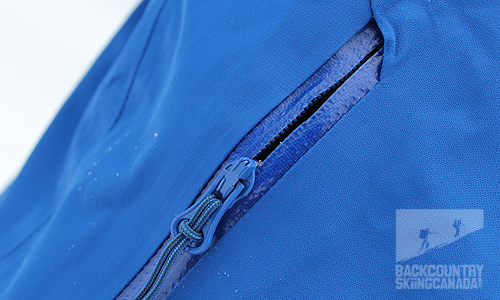 - Asymmetrical, Velcro-adjust cuffs.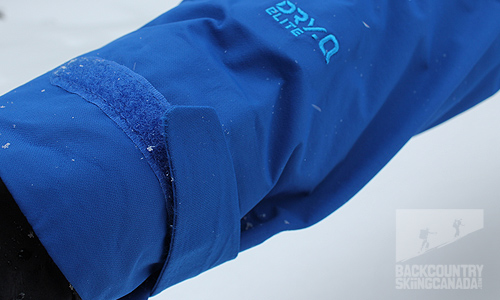 - Hidden hood adjustments, nice touch.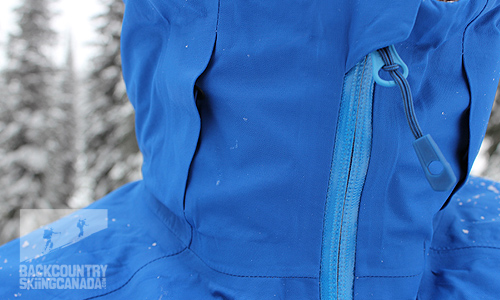 - Mouldable wire brim is a key feature of making this hood fit so well.

- requisite rear hood adjustment.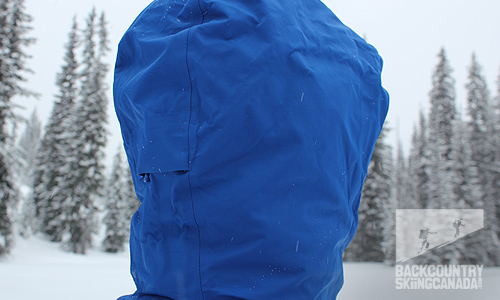 - Behind door #1 a mesh lined hand warmer pocket to help disperse heat, behind door #2, same thing but also an internal zippered pocket.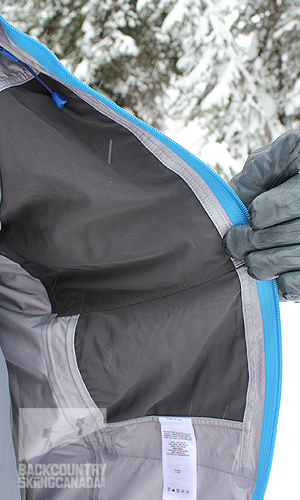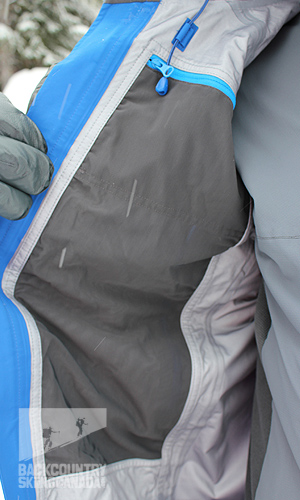 Verdict:
The Mountain Hardwear Torsun is a no-frills jacket with excellent performance, at a very reasonable price. At first glance, the Torsun might be mistaken for a hefty resort jacket designed for smashing through trees and skiing groomers at unbearably cold temperatures, but don't judge a book by it's cover. Despite the three layer, 40 denier construction, the Torsun packs down quite respectably, and has several other features which create a package well suited for fast moving alpine adventures. The jacket's relaxed fit offers plenty of room for layering, but feels a bit too roomy for a streamline touring jacket.
Dry.Q Elite Membrane
The Dry.Q Elite membrane is excellent, on par with other membranes such as Gore-Tex™ and NeoShell™. Mountain Hardwear claims that the Dry.Q is so breathable that is negates the need for pit-zips. However, there is nothing like good old-fashioned vents to get rid of moisture and excess heat, particularly on a jacket of heavier weight like the Torsun. Leaving pit zips off could have been a mistake, but Mountain Hardwear smartly added very generous mesh vents to the front pockets. When these pockets are open, they provide massive vents that quickly cool the torso of the body. This reduces weight and bulk by getting rid of zippers, but presents a problem if the pockets are being used for storage (maps and granola bars are not very breathable!).
Articulation
The Torsun is marketed as a jacket designed for high-intensity alpine climbing with superior articulation. The jacket is very waterproof, breathable and packs down well, hallmarks of a jacket fit for moving fast in the mountains.
What it lacks is the claimed "superior articulation". There is no apparent stretch in the fabric, and aside from a looser fit, the jacket does not provide any additional features to improve movement. A wide range of motion is critical not only in climbing, but in backcountry skiing. When compared to the Mountain Equipment Arclight, which affords a form fitting cut and stretchy fabric, the Torsun doesn't feel as agile while ski touring.
Value
At $380, the Torsun is significantly less expensive than other similarly featured hardshells such as the Mountain Equipment Arclight, The North Face Free Thinker or Bergans Stryn. These jackets are all more than $200 more expensive, a significant margin. While there are improvements that can be made in the Torsun, it provides excellent value.
The Mountain Hardwear Torsun jacket is a robust, mid-weight touring jacket that offers great technology and design at a lower price-point.
SPECS:
Price: $385 CAN
Fabric: Dry.Q Elite 40D 3L
Weight: 515g / 1lb 2oz
Colours: State Orange, Azul (as tested), Python Green, Black
PROS:
Aesthetically, the deep blue (Azul) colour of the reviewed jacket is fantastic. Just dark enough that it doesn't easily pick-up dirt or smudges but light enough to be easily distinguished from black. Front pocket placement is comfortable, and doesn't get in the way of pack straps. The interior venting on the pockets helps offsets the lack of pit-zips. Despite the burly construction, the fabric is smooth, silky and very comfortable. At $380 the Torsun is significantly less expensive than many similarly featured jackets. Great value.
CONS:
The Torsun doesn't have pit zips. While Mountain Hardwear claims the Dry.Q Elite membrane is breathable enough that pit zips are not necessary, we still found pit zips to be a 'nice to have' feature. The jacket has a very relaxed fit for a jacket designed for high-activity such as ski touring. With the addition of a powder skirt it would be an excellent resort jacket as well.
Rating: 8.5/10
Fit / Mobility 1.5/2
Packability 2/2
Waterproof / Breathable 1.5/2
Features 1.5/2
Quality / Price 2/2

This is only our opinion. Do you disagree? Did we miss something? Are we totally out to lunch? Join the discussion in the forums here, and let us know what you think. People like/dislike gear for different reasons so chime in and we'll get a well-rounded evaluation.
Back to the rest of the reviews.
---