INSOLES & BRACES
An alpine touring ski boot is not as good as it could be without proper boot fitting and an a pair of off the shelf or custom insoles. We have an informative video review of just why this is as well as written reviews of insoles from Sidas and SOF Sole Insoles. Equally important is supporting your body and any injuries you may have, this is where support products like Zamst braces come into play. Give them a try and let us know if you agree with us?
---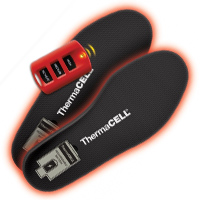 THERMACELL HEATED INSOLES
Date: Dec 8th 2014
Reviewer: Kyle
Overall Rating: 8/10
Product Link: Thermacell
Read the full review here.
---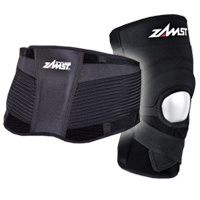 ZAMST ZW-7 BACK BRACE & ZK-7 KNEE BRACE
Date: April 11th 2014
Reviewer: Brad
Overall Rating: 9/10
Product Link: Zamst
Read the full review here.
---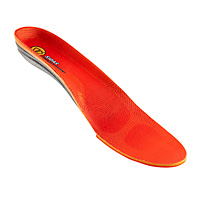 SIDAS WINTER 3FEET INSOLES & CUSTOM MOLDED INSOLES
Date: Feb 20th 2013
Reviewer: Marian
Overall Rating: 9.5/10
Product Link: Sidas
Read the full review and watch the video review here.
---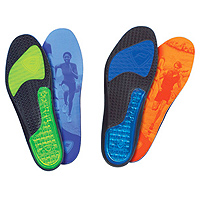 SOF SOLE INSOLES
Date: Feb 7th 2012
Reviewer: Curtis
Overall Rating: 7/10
Product Link: SOF Sole
Read the full review here.
Back to the rest of the reviews.
---

---
Backcountry skiing is an inherently dangerous activity that requires experience and knowledge to travel safely. Any of the routes on this site may be dangerous depending on conditions. You are responsible for your own safety in the backcounty—the team behind backcountryskiingcanada.com disclaim any responsibility for any injury resulting from people travelling on routes described on this site.  To read our Terms of Use and get all the details, read HERE.