Sneak Peek: Next Year's Elan Ripstick Skis - VIDEO
Elan's Ripstick collection of skis has garnered much attention over the past few years and for good reason, they are amazing skis for both resort and backcountry laps. For 2020/21 Elan is going to release the next evolution of these famed Freeride skis without altering the personality and characteristics that we've come to love.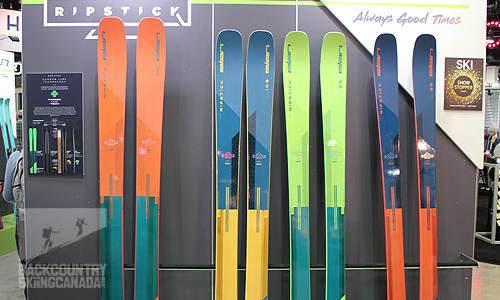 Get all the details about the new Ripstick line of skis in this video we shot at the Winter Outdoor Retailer Show in Denver Colorado last month.
Elan will offer four skis in the new Ripstick collection, the 88, 96, 106, and 116—they will all have a new modern blunt tip and rounded tail shape to make the skis more playful while maintaining their vapour tips to smooth out the ride without adding any additional weight.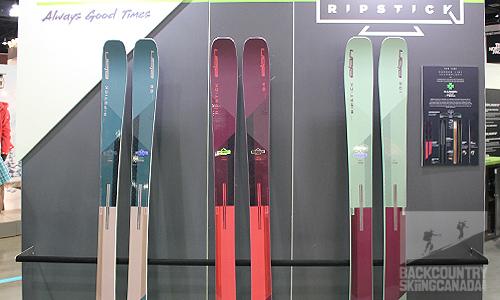 The construction of the 2020/21 Ripsticks will use the same tubelite wood core laminate which uses a carbon rod that wraps the perimeter of the skis but their asymmetrical profile gets a bit of an update. Elan has strategically placed a carbon weave on the inside edge of the skis to provide improved performance and power in the turn without increasing the weight too much as would happen if the entire ski gat this carbon insert.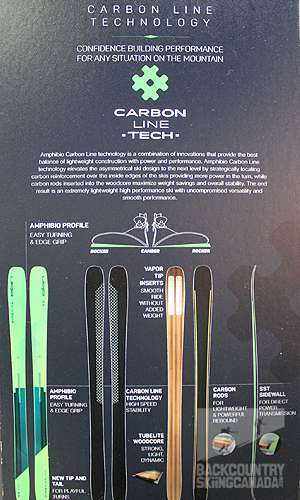 Over the years we've reviewed the Elan Ripstick 106 Skis, Ripstick 106 Black Edition Skis and the Women's Gear of the Year Award-winning Ripstick 102 W Skis. So be sure to read those reviews to find out why we are so impressed with this collection of skis.