Ashely Barker wins the 2015 Arcteryx Deep Winter Photo Challenge
A challenging set of conditions faced the photographers of this year's Deep Winter Photo Contest. Deep Winter's 9th year arrived in a dry sunny stretch of weather, not exactly 'deep winter' in Whistler. Despite the low snow pack and icy conditions, Ashley Barker stepped up to win 'Queen of Storms'.
Given 72 hours, contestants must shoot and prepare a 5 minute slideshow presented live to a sold out crowd of judges and mountain folks. Tal Roberts took 2nd place, with Mike Helfrich in 3rd. Congrats Ashley!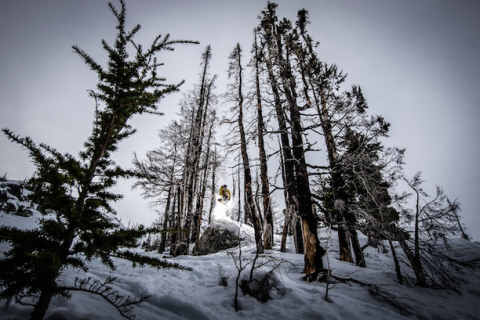 photo: Ashley Barker