Five Ten Anasazi Arrowhead Climbing Shoes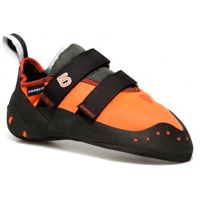 Before I begin this review I'll confess that I'm an Anasazi aficionado. I've worn Five Ten's VCS version of this shoe for the past six years and used it on everything from overhanging sport routes in Kalymnos to multi-pitch alpine epics in the Valhallas. The VCS is, in my opinion, the best all-around climbing shoe on the market and the Stealth™ Onyxx™ rubber on its sole is the stickiest on earth. So when Five Ten announced they were making a high-performance version called the Anasazi Arrowhead, I was keen to try it out. The main difference between the VCS and the Arrowhead is the latter has a more aggressive, down-turned toe which maximizes the power you can extort from your forefoot. This translates to two things: firstly, the Arrowhead is a better shoe for tackling hard projects and secondly, it will take longer to feel comfortable in them. In the past, I've been able to practically walk out of the store wearing my new Anasazi VCS shoes because they were instantly comfortable. In the case of the Arrowheads, however, it took a good few weeks of solid climbing to break them in. The reason is that, although it's built on the Anasazi last, the Arrowhead's curvature narrows the toe box slightly and, in my case, I found that during the first dozen uses, the pinky toe on my left foot was being crushed. (I normally buy my climbing shoes a half size smaller than my street shoes.) I could only get away with wearing them for one climb before removing them and letting my toes breathe again. Given the soft nature of the Cowdura™ upper, though, I found they expanded after a few weeks and the overall shoe became perfectly comfortable.
Features:
- 4G Anasazi last
- A more aggressive, down-turned toe
- Supple, breathable Cowdura™ upper that molds to the foot
- High-friction Mystique™ rubber on the toe rand
- Stealth™ Onyxx™ rubber on the outsol
The detail glamour shots.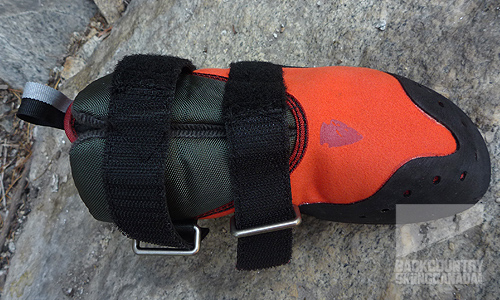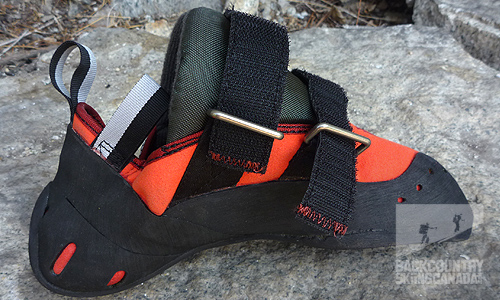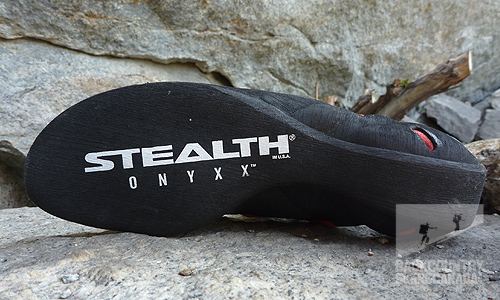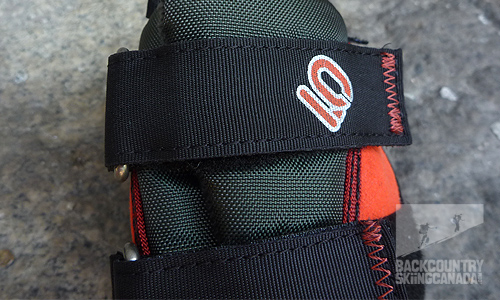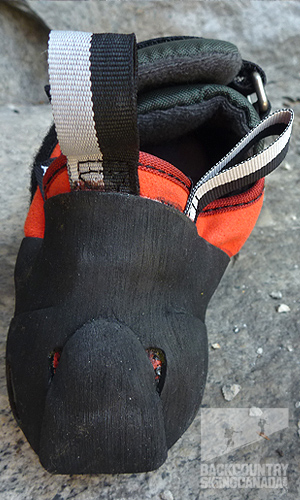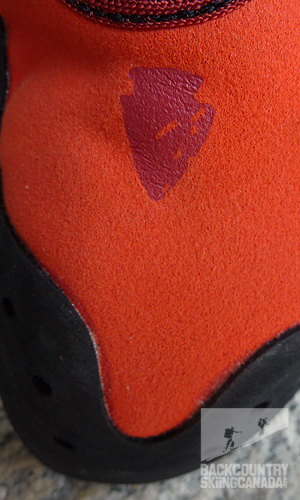 Verdict:
I stated at the beginning of this review that I'm an Anasazi aficionado. Now I can safely say I'm a rabid fan who salivates at the mention of Arrowheads. This shoe is fantastic. The narrow heel cup sucks in my foot and holds it there. The supple upper allows for specific molding and the downturned toe gives increased power and performance over the more generic Anasazi VCS shoe. After an initial break-in period of about two weeks, I felt like I could spend all day in these shoes climbing big walls or projecting V5s. A few climbs I did with them were spent in hot, direct-sun situations and, because of the breathable upper, my feet didn't feel like they were cooking in them. That said these shoes are not perfectly suited to toe hooking because of the lack of rubber on the upper rand. But that's a small price to pay for the superior edging quality of the sole. Plus, the Stealth Onyxx rubber is, quite simply, the stickiest shoe rubber on earth. It performs in every weather condition and environment and is so soft it feels like you can curl your toes around dime-edged holds. I've learned over the years, however, that Onyxx is so soft, it tends to erode faster. Usually I get one full season out of my Anasazis but I'd gladly resole my shoes every year in exchange for the confidence that my foot will stick to every tiny granite speck on long, hard slab routes. The one thing that I would like to see changed with the Arrowheads is the addition of a third Velcro strap. I've worn other climbing shoes recently that have incorporated a three-strap system and I like how that allows me to tweak a perfect fit. Still, the Five Ten Anasazi Arrowhead is an excellent all-around shoe that's perfect for those climbers who are looking to improve their performance without sacrificing comfort.
More glamour and a bit of beef-cake.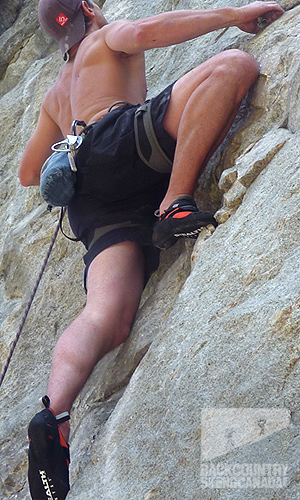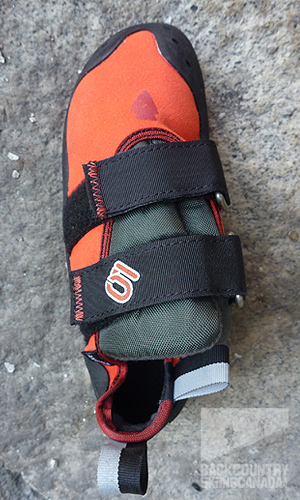 SPECS:
Price: $149 US
Sizes: Men's US 6-12.5
Colour: Orange
PROS:
- Stealth Onyxx rubber on the outsole is the stickiest on earth
- Aggressive, down-turned toe improves performance
- Breathable upper means these shoes are comfortable in any environment
CONS:
- Onyxx rubber is so soft it can wear out faster than other brands
- Would like to see three Velcro straps instead of two
- Lack of rubber on the upper rand compromises toe-hooking performance

This is only our opinion. Do you disagree? Did we miss something? Are we totally out to lunch? Join the discussion in the forums here, and let us know what you think. People like/dislike gear for different reasons so chime in and we'll get a well-rounded evaluation.
Back to the rest of the reviews.
---