Rockies Conditions 17-Feb-17
It rained yesterday, the perfect sting in the tail of a week of above freezing temps. Things are going to be tricky for a little while.
Having not been up the Parkway for a few weeks and feeling lucky despite rain in the forecast I decided to risk a trip up there. It was drizzling in Banff and coming down hard from the 93S junction through to Lake Louise. As soon as we turned off the highway that rain turned to big heavy wet snowflakes. Skinning was tough without wax to keep the glob at bay. It was around 0 degrees all day and snowing hard.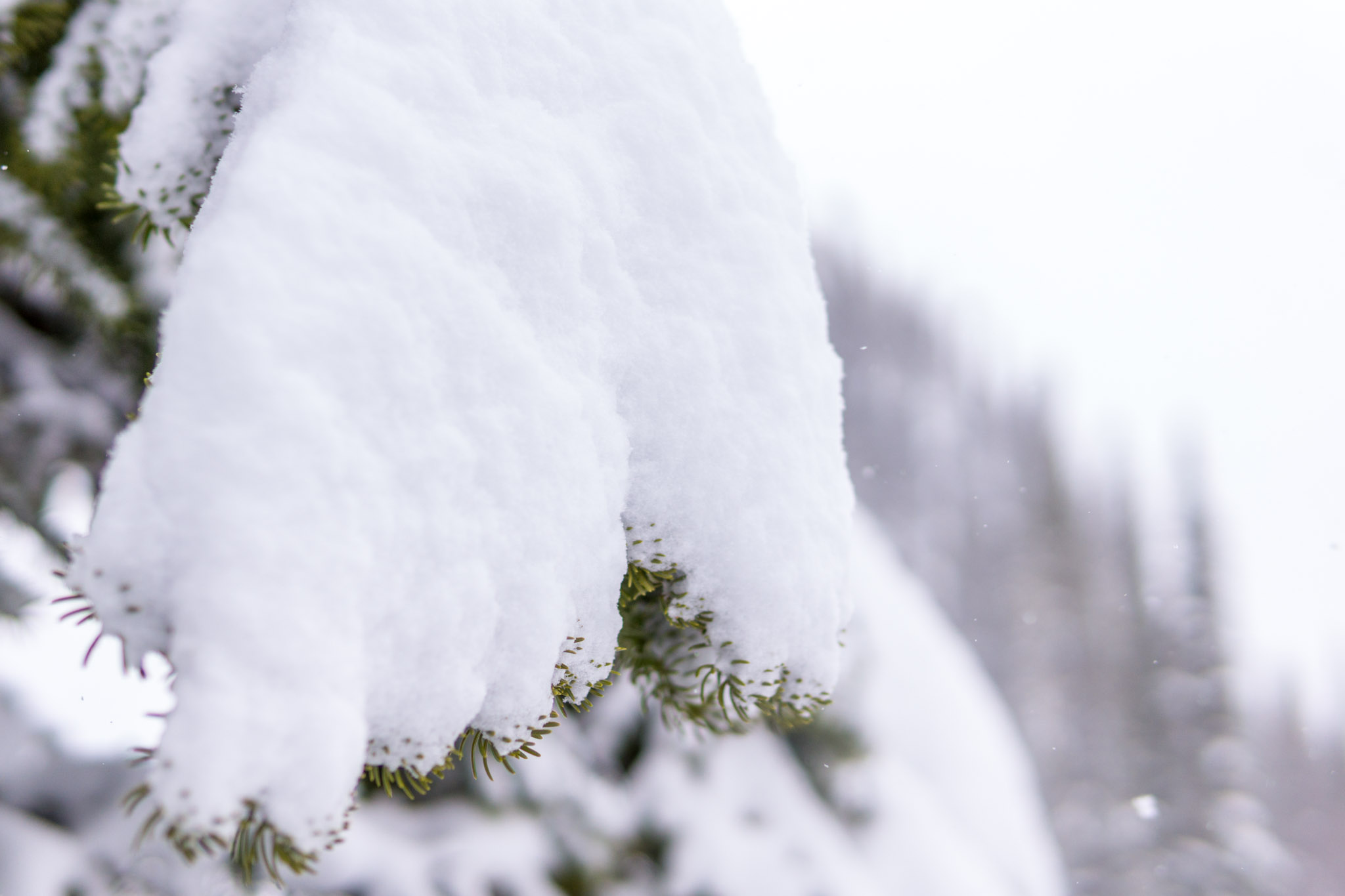 The trees sure are pretty right now
Ski quality was good to excellent at treeline and below, with very reactive wind slabs, shooting cracks, poor visibility and wind keeping us out of the alpine. We also heard three naturals run off a nearby wall and plenty of whumphing to keep us on our toes. I almost went for a swim when a settlement collapsed the snow bridge I was about to cross.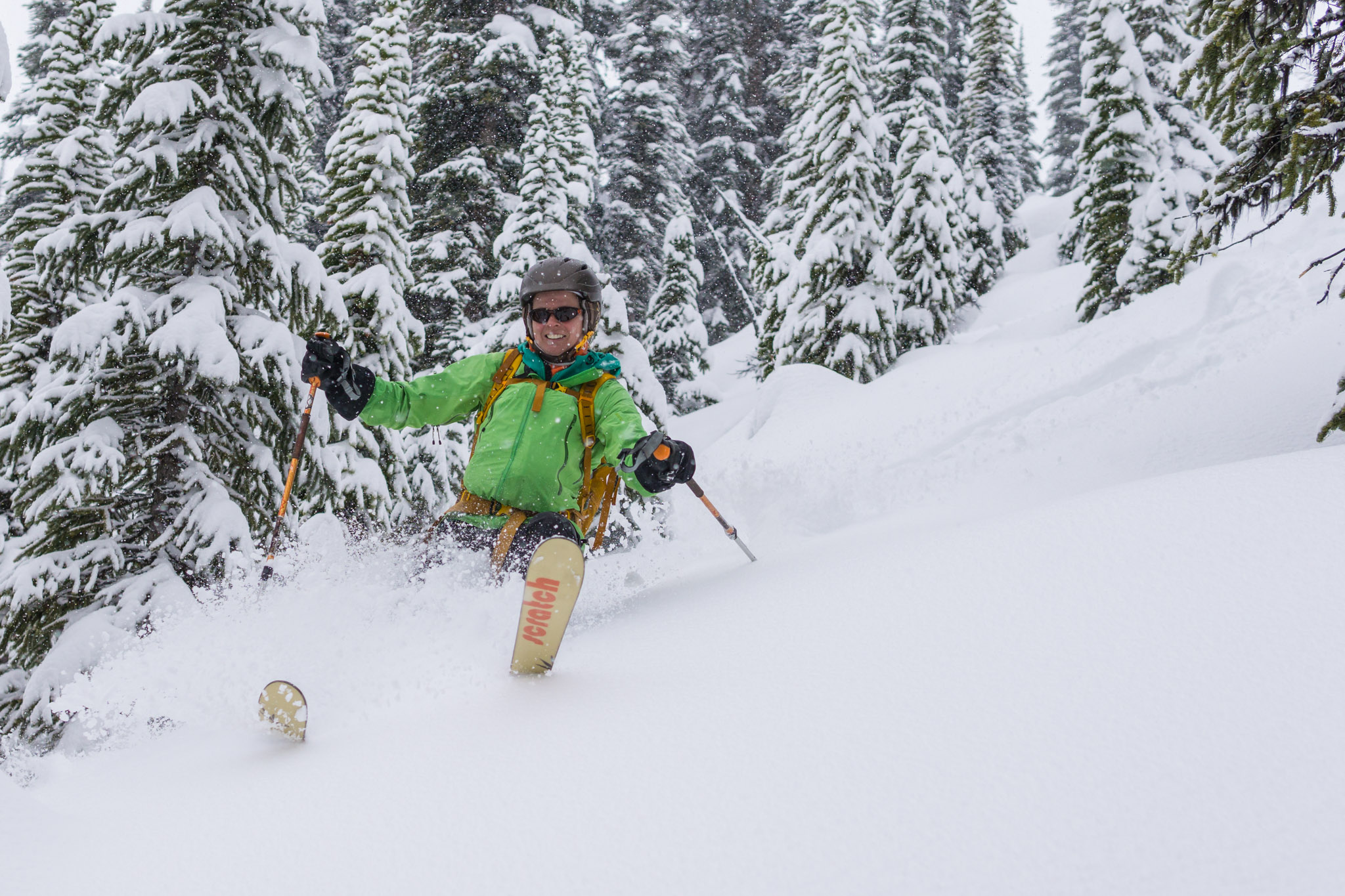 Struggling in the heavy stuff on the Icefields Parkway 
Kananaskis also appears to have gotten a fresh skiff of presumably heavy snow. We were out there early in the week suffering the warmth and experienced the usual decomposing stuff on an unsupportive base. Ski quality was average with heavy, wet snow being the real problem.
With an overnight freeze forecast throughout the area ski quality should be pretty good north of Canmore, so long as you can get above the rain crust which is likely to form at lower elevations. Parks have also reported seeing loose wet avalanches running on Thursday, and a skier triggered 2.5 in the Lake Louise slack was reported on Wednesday. Super scary stuff.
Let us know where you end up poking your nose!

Edit: Yet another Special Public Avalanche Warning was issued today for the Rockies region. Play safe out there!