Climbing Rossiter Ridge in the Goat Range
The summit on Rossiter Ridge is often called Lyell Peak but the official name is Brennan SE3 since it's parent mountain is Mount Brennan E1 which is 3km away on a bearing of 319 degrees. Mount Brennan is a local favourite for a 5,000' grunt in summer or better yet in early spring when it's snow covered and you can ski back down from the summit. It's one of the longest ski descents in the kootenays with a relatively simple access off the highway. Have a read of this winter trip report from a few years ago.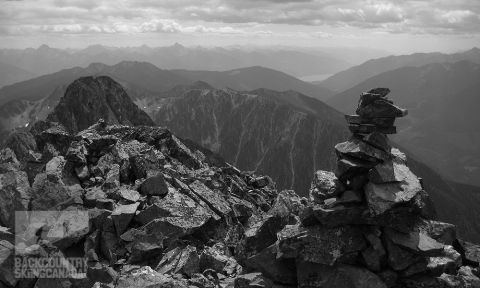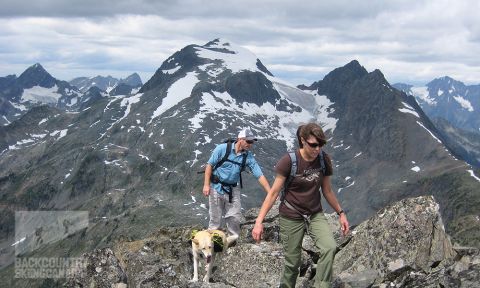 The new access to Mount Brennan and Rossiter Ridge is now up Rossiter Creek Road which is on your right hand side just before Retallack when driving from Kaslo. Several kilometres up Rossiter Road you'll find the trail head for Mount Brennan and if you continue driving another few km until the road gets much rougher you can park and hike the rest of the way to Rossiter Ridge. If you have an ATV or Quad then you can drive until the end of the mining road which gets you right up high into the alpine. Follow this old mining road until it reached a bowl and you can either head east or west around a large false summit. If you head west you will find several abandoned mines and have great views of the East face of Mount Brennan. Once out of the bowl you'll have the summit within your sights and its an easy scramble up the ridge to the top where 360° views await you of the surrounding peaks. Starting from the north you can see Mt. Cooper, Four Squatters Glacier, Macbeth Glacier, Mt. Loki, Mt. Carlyle, Kokanee Glacier, Mt Rico, Idaho Peak, the Valhalla Range, the New Denver Glacier and of course Mount Brennan.
Mount Brennan's East face.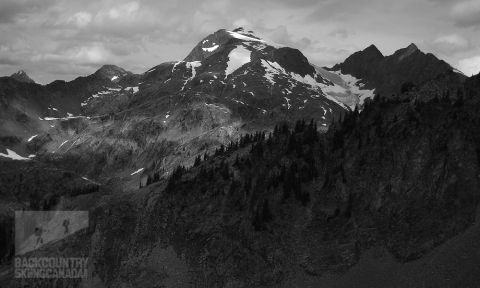 Can you find the Mountain Goat?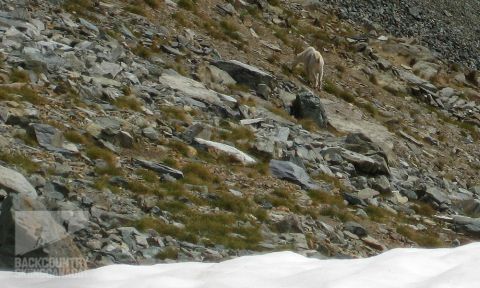 The easy access and incredible views make this a very worth wild climb. Topping out at 2,673m / 8,770' its a relatively easy day with only 3,000 of vertical gain and about 10km of walking (return to the car). Get all the details and view the route here on our Garmin Connect page.