Top ten tips for paddling Bowron Lakes
Bowron Lake Park is a large wilderness area situated on the western slopes of the Cariboo Mountain Range. It's a world renowned canoe route which is 116 km in length. It included several lakes, waterways and approximately 10km of connecting portages. You can complete the Bowron Lakes circuit in 6 to 10 days depending upon your skill level and desired time frame. The west side of the circuit can be paddled on its own in 2 to 4 days and is well suited for those not looking for the larger challenge of the full route. While the Bowron Lakes circuit is within the ability of most people it's recommended that you have some wilderness canoeing experience.
The west side of Bowron Lakes provides views of the Quesnel Highlands while the east and south sides get you up close and personal with the much more impressive Cariboo Mountains. Be prepared for all kind of weather as it will change daily if not hourly and be on the look out for bears and moose.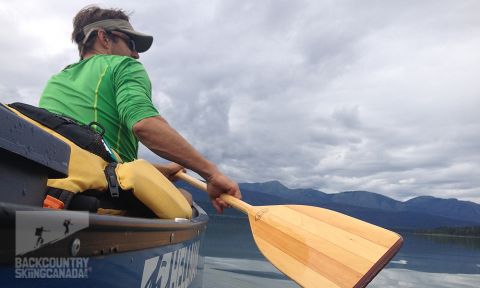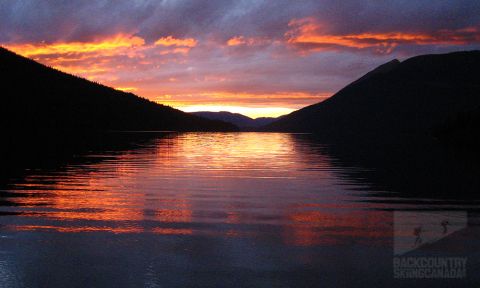 (click photos for larger view)
TOP TEN TIPS FOR PADDLING BOWRON LAKES:
1. Pack light.
But not too light, as you want this to be a fun trip with some luxuries. Even though this is a canoe trip and 95% of the time you're paddling, the first two portages are hilly and hard work. You're only permitted to have 60lbs of gear in your canoe while portaging which is not much gear and typically doesn't even cover the weight of the food you'll need for the week. There are 10km of portages so keep this in mind when you bring that extra six pack or litre of wine.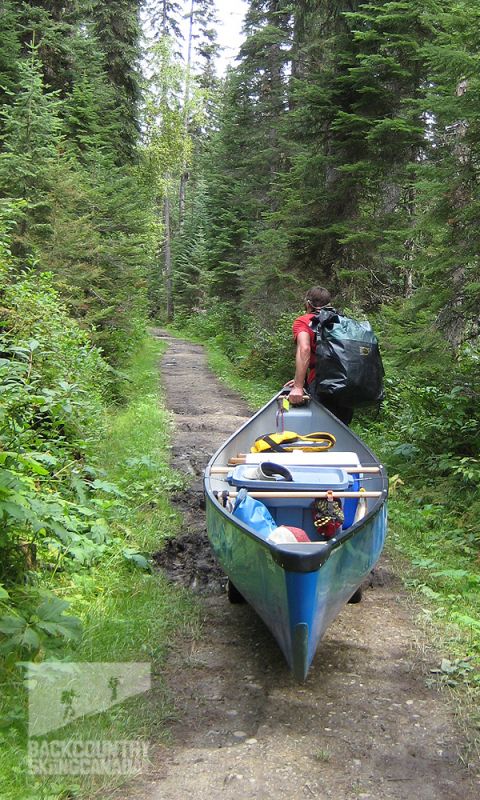 2. Prepare to be lonely.
Bowron Lakes is a wilderness trip and as such you may not run into people everyday. The lakes are super quite and it's common to look 15km in either direction and not see another canoe on the water. Where you will run into other paddlers is at the end of Isaac Lake just before the 'Chute' which is a whitewater section that takes you onto McLeary Lake. As well as at Unna Lake where you'll definitely have company as this is the southern end of the wester route. Other than that it'll just be you, the water and nature.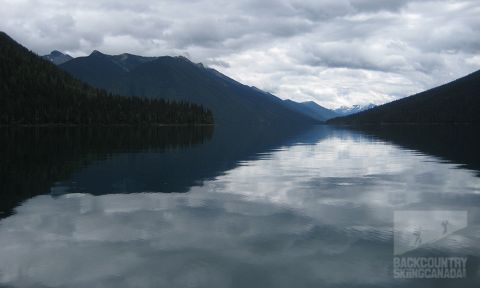 3. Four seasons in a day.
The weather is unpredictable on Bowron Lakes so prepare accordingly, keep a tarp and rain gear at the ready. It may look sunny and calm but rain and wind can brew up in seconds and you'll want to be ready for it. Afternoon wind and water chop is common so its best to paddle in the morning and later afternoons, but again this is not a hard and fast rule.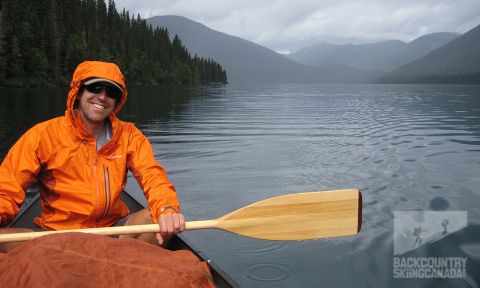 4. Don't rush it.
Most camp sites are empty so don't think you have to get on the water early in order to get a spot to camp that night. The number of paddlers on the circuit is limited so there are plenty of camp spot to go around. Take your time and enjoy the paddling, perhaps build in a rest day. Six days is enough time for those not in a rush but if you really want to relax think about seven or eight days.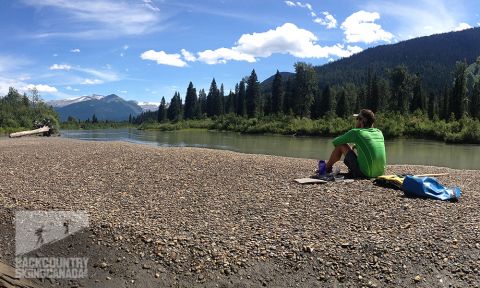 5. This isn't a zoo.
While there's abundant wildlife both on land and water don't be disappointed if you don't see any big ticket animals such as Bear or Moose. Enjoy looking for prints in the sand at camp sites and along the beaches as well as the call of the loons. Your best chances for spotting a moose are on the west side of the circuit along the shores of Spectacle and Swan Lakes.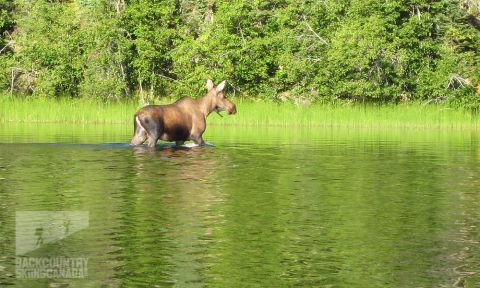 6. Comfort is your friend.
Six to ten days of paddling is a lot, especially if you have not undertaken something like this before so be sure to bring things that will make your journey a comfortable one. A good foam pad under your butt while paddling will go a long way to making you happy after a few eight hour days on the water. Also consider paddling gloves or tape to keep your hands in good shape as calluses will form quickly.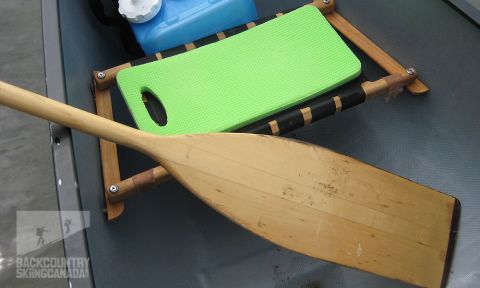 7. Camera required.
The scenery on the Bowron Lakes circuit will blow you away and you'll want to capture some memories to share with friends. You'll paddle through diverse wilderness, lakes and rivers with sandy beaches and lush vegetation. There are huge glaciated mountains and hopefully some wildlife as well so be prepared.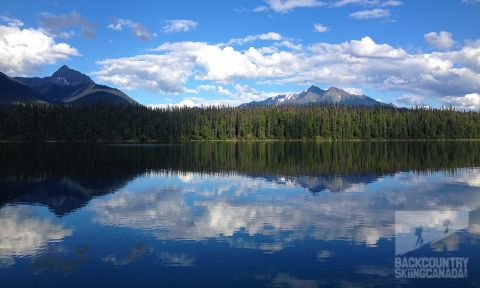 8. Schedule your swimming.
The first few days provide ample opportunity for swimming in crystal clear lakes that are cold but not unbearable. Kibbie Lake and Indian Point Lake provide a chance to cool down after the first two gruelling portages. You'll be paddling Issac Lake for a few days so you'll want to finish each day with a swim to clean up before a good nights sleep. The Cariboo river however is very turbid so it brings vast amounts of sediment from the glaciers down to Lanezi Lake and provides a cold and murky swimming experience. If you can wait until you arrive at Sandy Lake it's the place to swim. The water is warmer, shallower and clearer than other lakes and as the name suggests the shores are sandy. The best swimming on the entire trip has to be Unna Lake. Sun, sand and warm clear water are typical here so perhaps include a rest day to take it all in.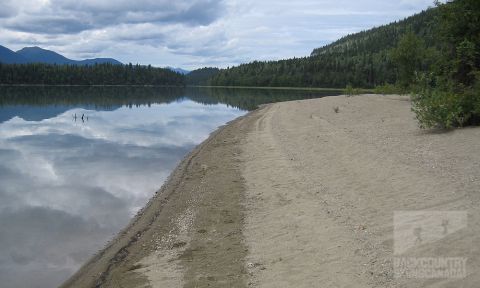 9. Location, location. Location.
Good mountain views, early morning sun exposure and late day sunsets are key to making a great camp site so keep these in mind when deciding where to stop. Swimmable, warm, clear water and beach access are also high on the 'must have' list so consider sites 12, 22, 28, 36, 37, 38, 39 and any of the site on Unna Lake.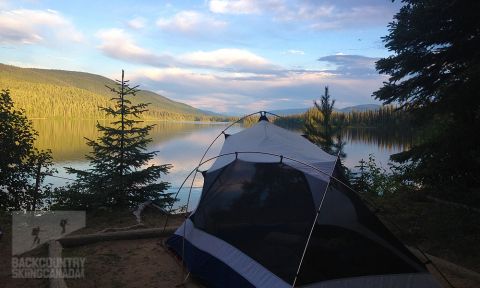 10. Don't just do the western section.
While the wester route is half the price and less than half the length of the full Bowron Lakes experience, it's also only giving you a glimpse into what the area has to offer in the way of scenery. If you are looking for the more spectacular views then the full circuit is in order. 106km of paddling may sound daunting but just add in extra rest days. You can do it and it will be well worth it as the east side is not to be missed!