Getting Amped for a Hike
Tomorrow morning, very early in the day, I'll connect with a friend and head out towards Revelstoke to embark on an ambitious day hike. We'll connect with a fairly large group of people who are camping overnight at the trailhead, our choice was the make the drive instead of head out a day early. The route has 700m of vertical gain and the summit of the mountain is above 2600m. The route will take us up into the snowfields and it will be great to get on top of some frozen white stuff again!
Getting ready to go on this hike has uncovered some adventure energy I haven't felt since the backcountry skiing season ended. Going out with a bunch of people to summit a mountain has a certain feel- the athletic achievement and satisfaction of getting to the top, the camaraderie of sharing the experience with others, and the views, smells and feel of the surfaces of the mountain are all unique. Plus, seeing a new high-alpine area for the first time has that awe and wonder that only can be gained through such an endeavor. It's a kind of magic…
I was looking for videos that explore this feeling that one gets from hiking to new places and I found one on the Pacific Rim Trail that runs from Mexico to Canada in America. The video is a trailer for an online available full-length movie. The Pacific Rim trek takes approximately 5 months to complete so it is a bigger commitment than a day hike like the one I'll do tomorrow. However, there are parallels shared between both lengths of hikes like self-realization, and the experiences shared with fellow trekkers.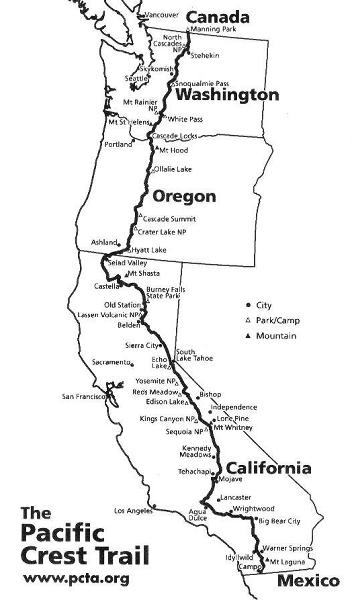 Next week I'll post a report on the hike including any resulting unique experiences.
See you up there!
:)