A Case Study in Backcountry Ethics in Colorado
It's not difficult for anyone that's been touring for some time to notice the rapid rise in popularity of the activity. Parking lots are busier, the trade routes regularly have a well-beaten in skin track, and the plum lines get picked after every snowfall. However, the good news is that with a bit of extra walking, solitude is still out there.
Recently, an accident in the Grand Teton's has brought to light backcountry ethics in a populated backcountry area. The scene here is the Sliver Couloir. Essentially, two skiers were carried down by sluff, one over a band of rocks that needed to be helicoptered out with non-life threatening injuries, the other just went for a nasty tumble. But what makes this interesting is the sluff was created from a lone snowboarder riding up above.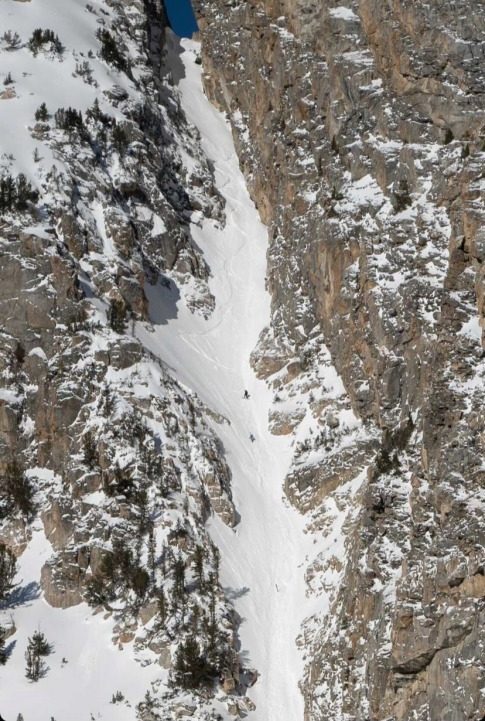 The interesting take on this story is that the snowboarder and the two skiers ascended the couloir at the same time, although in different parties. Both aware of each other - the lone snowboarder reaching the summit ridge and transitioning above 30% faster than the skiers.
Wild Snow has the analysis and step-by-step look into what happened at what time, and who, at all, is responsible. It provides a good reminder and analysis of these soft-rules we are backcountry skiers/snowboarders follow (or don't).
Read it here:
https://www.wildsnow.com/30566/thin-margins-in-the-sliver/