Valérie Grenier on The Road to Recovery
Valérie Grenier burst onto the international ski racing scene when she captured a bronze medal at the 2015 World Junior Championships. Just a few years later, at 21, she competed in her first Olympic Games at PyeongChang 2018, starting in the giant slalom, super-G, downhill and alpine combined. The native of St-Isidore, Quebec embraced the full World Cup circuit, racing in both tech and speed disciplines, capturing three top-30 results in the 2017/18 season – including 15th place in the Alpine Combined in Lenzerheide (SUI) – and went on to have multiple top 10 finishes. Valérie began skiing when she was two years of age, immediately falling in love with the sport after trying on her brother's gear. And while an injury kept Grenier out of the 2018/19 and 2019/20 seasons, her commitment to returning to competition has been nothing short of impressive, and her passion and dedication to the sport remain unwavering.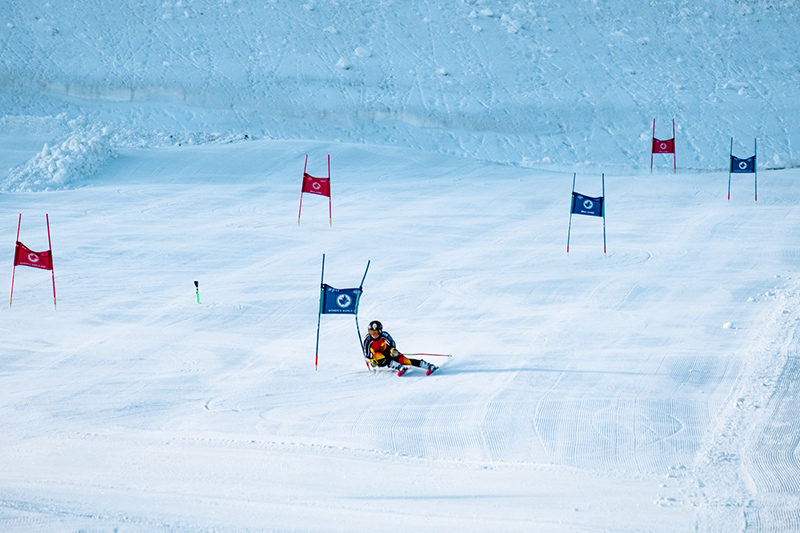 Returning to sport from injury
It's never easy to step back into your boots after being injured on the hill. However, a love of sport and a passion for skiing will inspire many sidelined by injuries to push through and come back stronger. Valérie Grenier is one such athlete, and she shares her journey back to ski racing here.
What is your injury background?
I had never really been injured prior to this big injury. I was at the World Championships in Åre, Sweden, and it was during my second training run on the downhill course. I was skiing down and there was a big left footer and a little bump in the turn where you can take a bit of air. I didn't do that turn very well and loaded my ski at the wrong moment, so I got pushed hard to the left and there was netting on the side. The force kept pushing me off, I was going towards the nets and I tried with everything in me to avoid hitting them. There was an opening at the end, and I really thought I was going to make it, but at the last second my ski got caught in the net and it caused me to twist and catch my other ski. I remember the twisting sensation and then slipping down and sliding further as I landed. I knew right away it was bad because I felt the pain and it did not feel normal. I kept hoping that it was just me, that I was feeling intense pain but the injury wasn't going to be that bad, hoping that it wasn't my foot or my leg. I went to a local clinic and then they flew me to a hospital where I found out I had four fractures; two of my talus which is in your foot, one in my tibia and one in my fibula. I had surgery that night and they put a rod in my tibia and screws in my talus. By chance, my parents were there to watch my race and I was so grateful to have them while I was in the hospital. Everyone kept me calm and comfortable, and I felt like I was in really good hands.
How did you gain your confidence back after the injury?
I focus on the things I can control. I wanted to be ready for the [2019/2020] season but once I had accepted that it was not going to happen and finally got to ski again, I really took my time. I made sure not to rush anything. I waited to get back on the snow. Physically, I knew that I was feeling really great and ready to ski – there was no question of whether I was ready or if my body was ready or not. It was the right decision for myself and my team to take my time.
Mentally, I'm still a work in progress. I'm still working on getting comfortable skiing speed events like downhill and Super G – because when I first came back, I mostly skied tech. It was more natural to me. Slalom and giant slalom felt good and not scary because speed was how I became injured in the first place. Sometimes I would relive or think about my injury and how it could happen again. I can't offer a solution, but I think the biggest thing is to give yourself time and be patient with yourself. It's normal for all athletes to have to take time to return to a sport after a big injury like that! It really changed things for me, and I have to be patient and take the right steps to get back to "normal" in time. I know that I will keep gaining more confidence on my skis.
What are your top tips for the average skier on how to build confidence after injury?
First step – and it has to be number one – is to really take your time to come back. You'll know deep down if you're not ready, so make sure you give yourself all the time you need. Know you're 100% physically ready, and that will give you a boost of confidence.
Secondly, while you're injured and before you come back, it's important to get away from the squad and the hill and not think about it for a little while. Change your thoughts and give your mind a break as well. That way, when you do come back, you'll be that much more excited to ski as well. It gave me confidence too, being so, so excited to be back. Once you've come back to the hill, while you're not skiing visualize and imagine yourself skiing. Know that the joy and excitement it gives you is still there! See yourself going down the runs and experience the feeling. Teammates and friends can be a great mirror as well. Call whoever is around you, it's good to talk to someone and get outside of your own head and perspective. Talk about how you're feeling! For us girls on the team, anytime something's going on or when I was first coming back, I was talking to them about skiing and how it was emotional for me. Laurence, my best friend on the team, was especially a great ear for me. I could tell her anything without thinking, and if I was struggling, she would listen to me but also tell me all the ways that things have improved since I'd returned. She was great at telling me to relax, that things are going so much better than I realize. Her perspective helped me get out of my own head.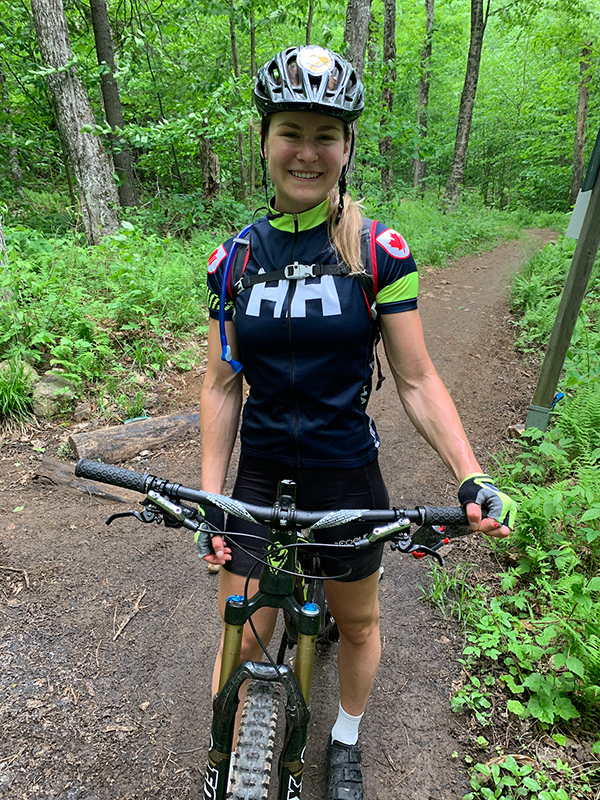 How do you fight the feeling that you're "stuck" or not progressing?
It's hard! I've had that feeling so many times recently where I'm skiing, and I just think "What am I doing? This is not working; it feels like nothing is changing." But when you go back and look at the bigger picture or go back in your head to where you started it's easier to see how much you've progressed and how far you've really come. It's easy to get too fixated on what's happening in that moment but if you went back week by week or even day by day there's so many things that were changing or improving. Adding up all of those little wins that were happening every single week that might have been escaping my consciousness because I was too close to it really helps. Good coaches will also work with you and they're great at telling you what's not working, but all of the things that are as well. Having that reassurance can help lift you up when you're being too hard on yourself; they see things that you miss yourself. Anyone that you ski with and trust can provide a similar mirror to help reflect back a more accurate picture of yourself and your return to the hill.