Streamlining the nomadic lifestyle
Nomad.
n.
    1. A member of a group of people who have no fixed home and move according to the seasons from place to place in search of food, water, and grazing land.
     2. A person with no fixed residence who roams about; a wanderer.
  Having lived many years as a "ski bum", I find myself identifying a bit more with the second definition than the first.  I find myself moving at least twice a year and usually don't know exactly where to until the last minute. Many living the ski lifestyle share this existence, and as I dive more into this way of living I'm finding it's not just skiers and snowboarders; climbers, surfers, photographers, and many, many others who wander the earth. We may not all be moving in search of food, water, and grazing land, but each of us are constantly on the move searching for the next adventure (and often the associated weather required for the activity of choice).
  One small issue I have been encountering is that of getting all my "things" around with me. When I first started out, I would just leave with a backpack and a snowboard bag and hitchhike my way from Victoria to Whistler. This worked for two reasons: I didn't have much stuff, and I could leave what I couldn't carry on my back at my mother's house.
  Over the years I have obtained more and more things; necessary things though! Ok… maybe I don't
need
5 snowboards, but it's great to have options (also, I may be emotionally attached to my quiver). Other things are essential though, touring equipment, camping gear, climbing and mountaineering gear, wet suits, bikes, tools… the list goes on! And that isn't even counting things like cookware, street and work clothes, books, cameras, and computers.
   For the past few seasons, I would fill every nook and cranny in my 1990 Honda Civic and drive across the province. Twice. This past spring I decided to streamline the process and buy a bigger Honda, so now I can move it all in one trip, much to the displeasure of my suspension. Though this has definitely made the trip easier, there has to be a better way…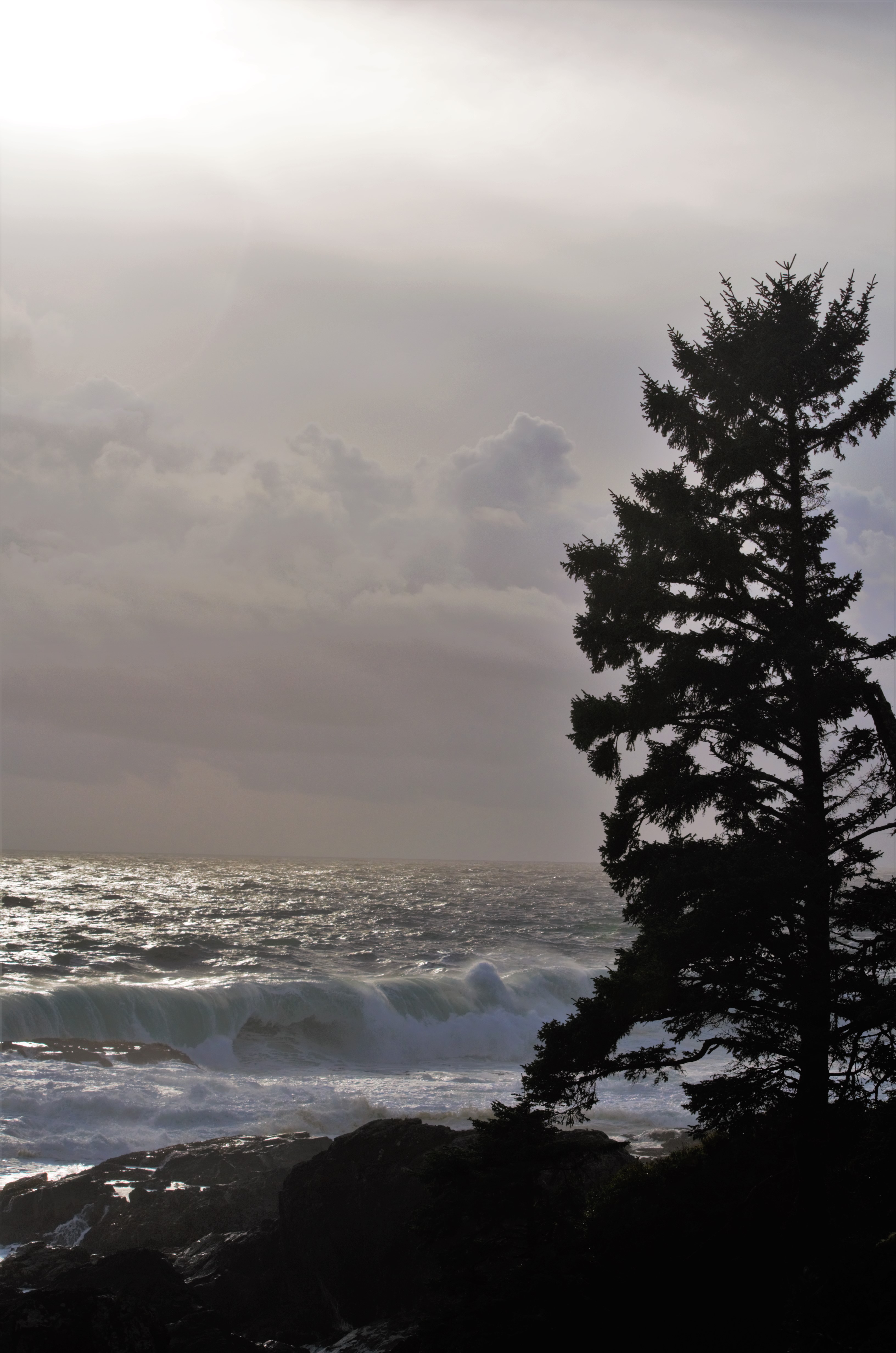 Never sure where the feet will take us, last fall I found myself wandering the shores of Ucluelet.
   While I do my best to downsize and give away anything I deem unnecessary to my lifestyle, there are surely a few tricks out there to make this easier. This morning I came across
this article
on the MEC blog about simplifying ones nomadic lifestyle, and the solution is fairly straight forward: go ultra light and compact, use camping gear for everyday life, and rent and share gear when you can.  Nice one MEC, nice one…
  Have any tips or tricks of your own? Feel free to share in the comments.