Spring Snow Camping Tips
A couple of weeks ago I posted an
article
on spring shredding tips for those still chasing turns up high. Since then, Nick Russel has graced us with another nugget, or perhaps many more nuggets, of wisdom.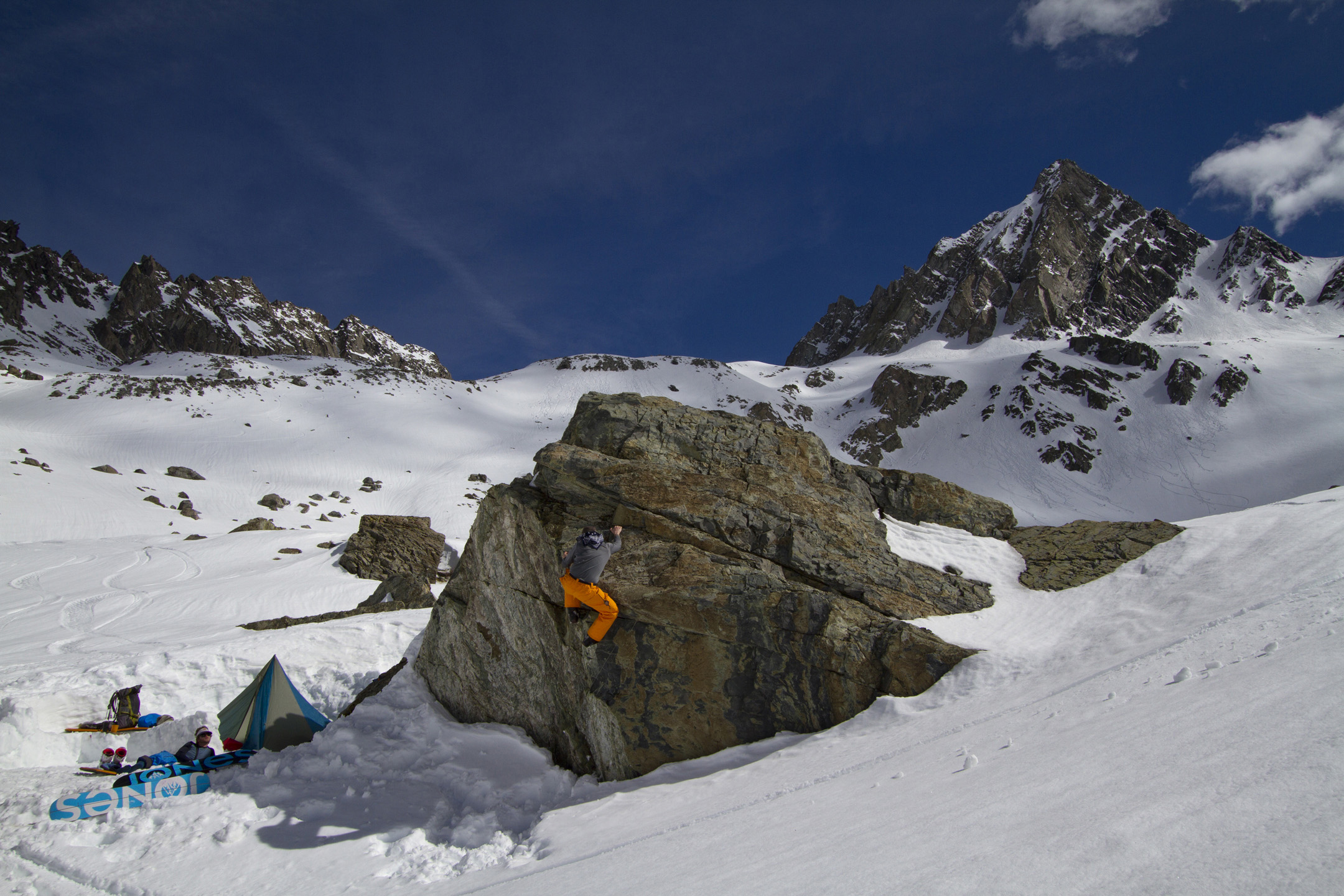 Multi-sport days are the best days. Photo by Seth Lightcap, courtesy of jonessnowboards.com.
Check out this
article
on spring snow camping tips, get your planks out of that shed, and go camping. The corn is going off right now, both in the markets and in the high alpine.