Avalanche Canada Foundation Step into Spring Prize Draw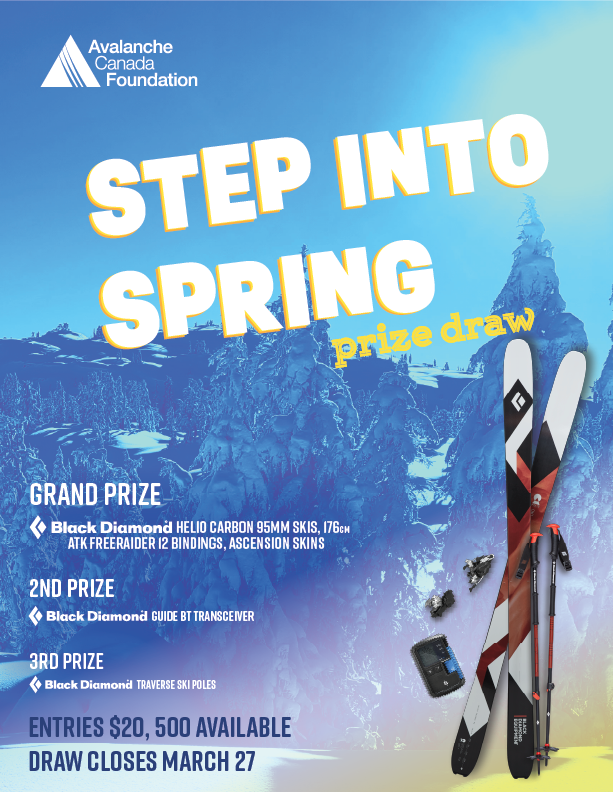 Spruce up your spring touring with a brand new set up from Black Diamond! Prize draw tickets are just $20 and there are only 500 available.
The online prize draw will open at 7:30AM MST on Monday March 13 2023 and close at 7:30PM MST on Monday March 27 2023.
Avalanche Canada Foundation's mission is to minimize public risk in avalanche terrain. All proceeds from Step into Spring will support avalanche forecasting, education and research in Canada.
Click here to find out more here!