Ascent Plant Based Protein
Most protein powders are made from Whey and if you are not a fan of drinking cow's milk then Ascent's new Plant Protein is a great option to consider. They use a blend of organic pea, sunflower, and pumpkin proteins along with some natural flavours, sea salt, organic guar gum and organic stevia leaf extract for sweetness. That's it. Pretty basic ingredients that even I can understand. You get 25 grams of plant based protein, zero artificial ingredients along with all the essential amino acids needed for muscle health in a tasty non-chalky powdered drink mix.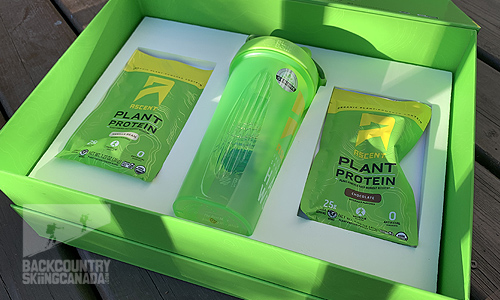 The media pack I received contained the two flavours (Vanilla Bean and Chocolate) of their new plant based protein which just launched in mid-August. It also contained the Ascent shake jar which is awesome for making protein shakes on the go or at the gym. It uses a metal whisk ball to ensures everything gets blended well and that any protein clumps are eliminated. It's also super-easy to wash up, just fill it with soap and water and shake.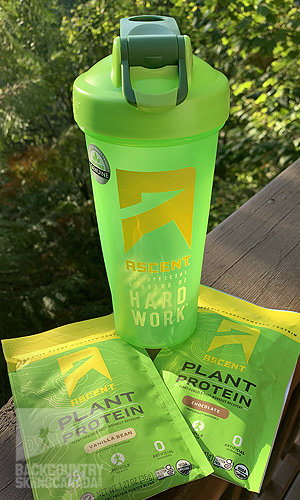 The convenience of Ascent's Plant Based Protein powder is that it provides the same amount of protein as 3/4 cup of almonds, 1 small chicken breast, 1.5 cups of lentils, 3 cups of quinoa or 4 large eggs. But it's far easier to store and travel with thanks to their 18/20 serving bags or single serve pouches.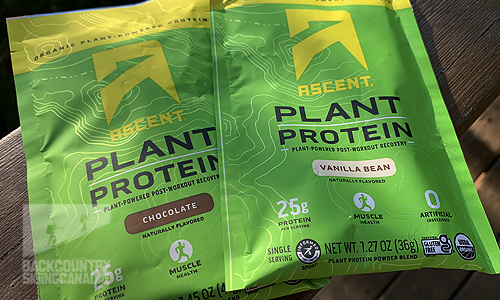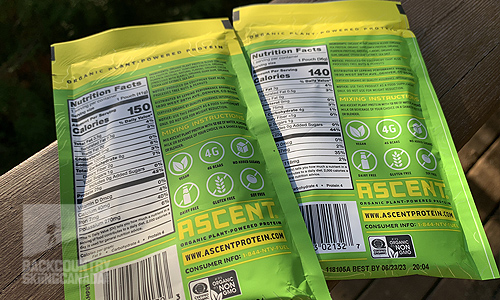 So how does it taste? Unlike most plant based proteins which are extremely chalky, Ascent's Plant Based Protein has a nice creamy texture and it's not too sweet. I typically put a banana and some other fruits like mango or blueberries in my protein shakes but with Ascent's Plant Based Protein, it tastes great all on its own, just add water.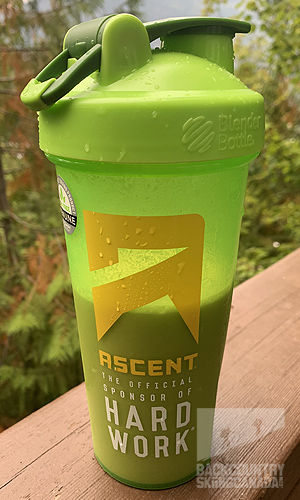 Ascent also produces a line of Whey Protein, Recovery Water, Pre Workout Fuel, and Micellar Casein Fuel for muscle recovery. You can find them at Whole Foods and
online
.