2010 Winter to be EPIC - see the proof!
I know you hear this every year "this year is going to be epic, the bees are building their hives higher in the trees and the bears are found lower in the valleys and my friend who's lived here for – since ever, has this metal plate in his head and it is frosting up earlier than ever before"
Ok, maybe not that exact line,.. but here is some pretty good predictions from the weather geeks – take it for what it is worth, I for one will not get too excited as it is always better to under estimate and be surprised….
The extended long range monthly outlook has just been released and the model's monthly outlook goes until March 2011.
Here is what it is saying:
1. A very cold winter for much of western Canada, and especially northwestern Canada and Alaska.
2. Unseasonably warm winter for much of the southern United States and Middle Atlantic region.
3. Plenty of snow from the Cascades through the Canadian Rockies.
4. Mean storm track from Colorado through the lower Great Lakes into New England.
5. Snowy winter from the central/northern U.S. Plains through Upper Midwest, Great Lakes, most of Ontario, Quebec, and interior New Brunswick. Rain/mix could be an issue farther south.
6. Uncertainty for Atlantic Canada. Could a second storm track develop off the coast and bring more stormy weather to Newfoundland?
This is my best interpretation of what the model is forecasting from November through March across the northern U.S. and Canada. I will issue my own preliminary winter forecast late this month, with my final forecast in mid-October.
November 2010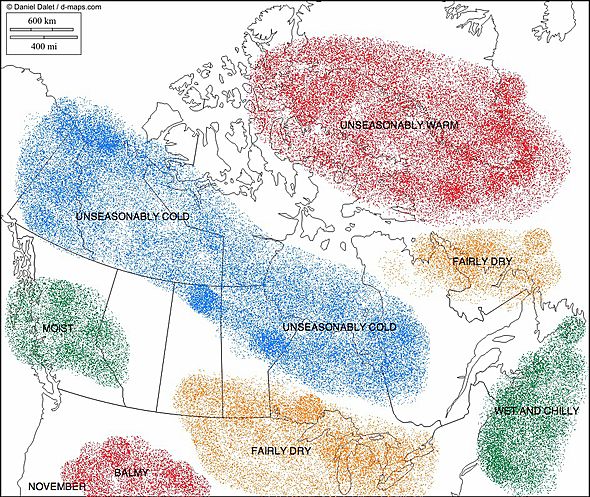 December 2010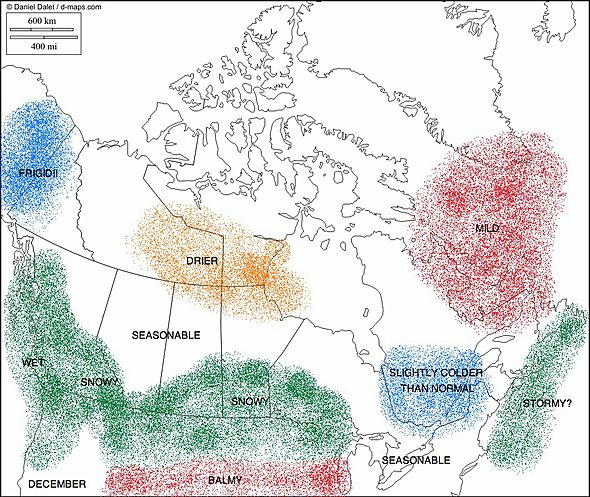 January 2011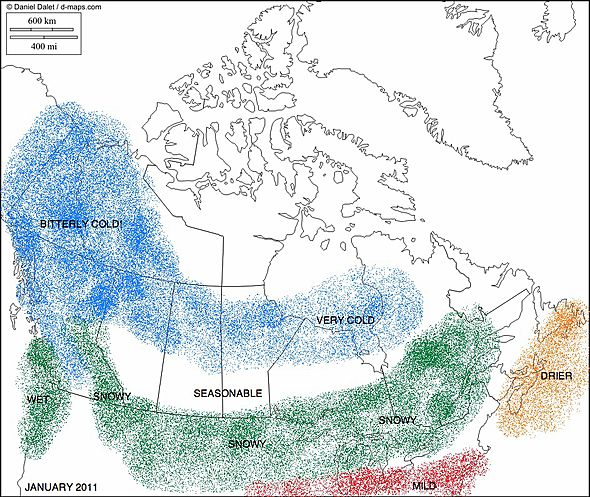 February 2011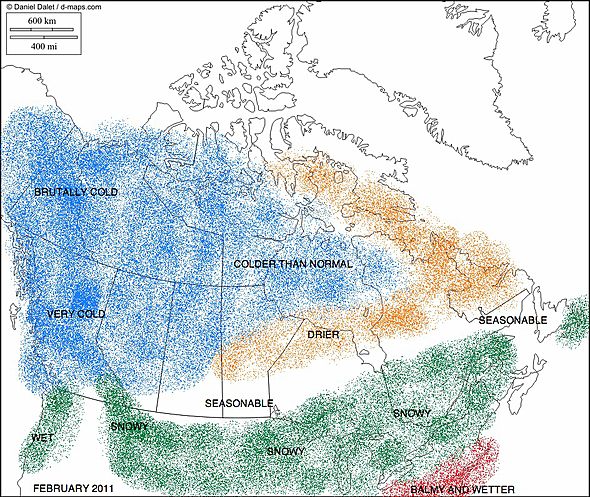 March 2011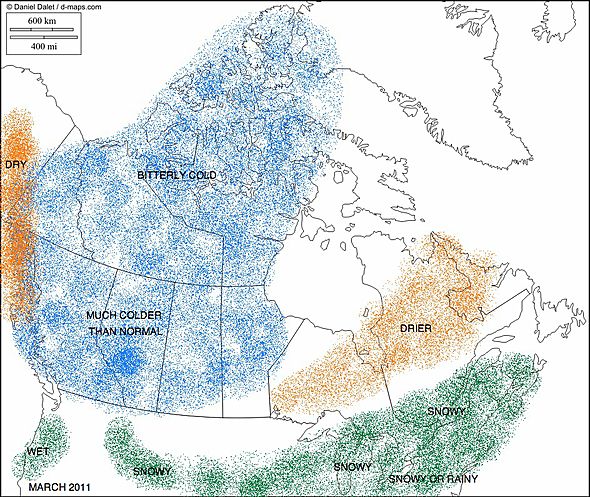 So is  it really going to be true? only time will tell.
I trust nothing other than my lucky rabbits foot and will let it do – what it will do.
(oh yeah, and let it P-U-K-E-!)