The North Face launches first circular designed products
The North Face launches the first circular designed products, supported with circular ecosystem. Keeping products in circulation has been a priority for The North Face for over 50 years. Crafted to be recycled at the end of their usable lives (to help keep resources in use and out of landfills!) this launch underscores the brands commitment to being intentional and innovative in the way they design and create products.
From the creation of the Warranty & Repair programs in 1968 and 1971, to launching Renewed in 2018 and the Design Residency in 2020, keeping products in circulation has been a priority of The North Face for more than 50 years.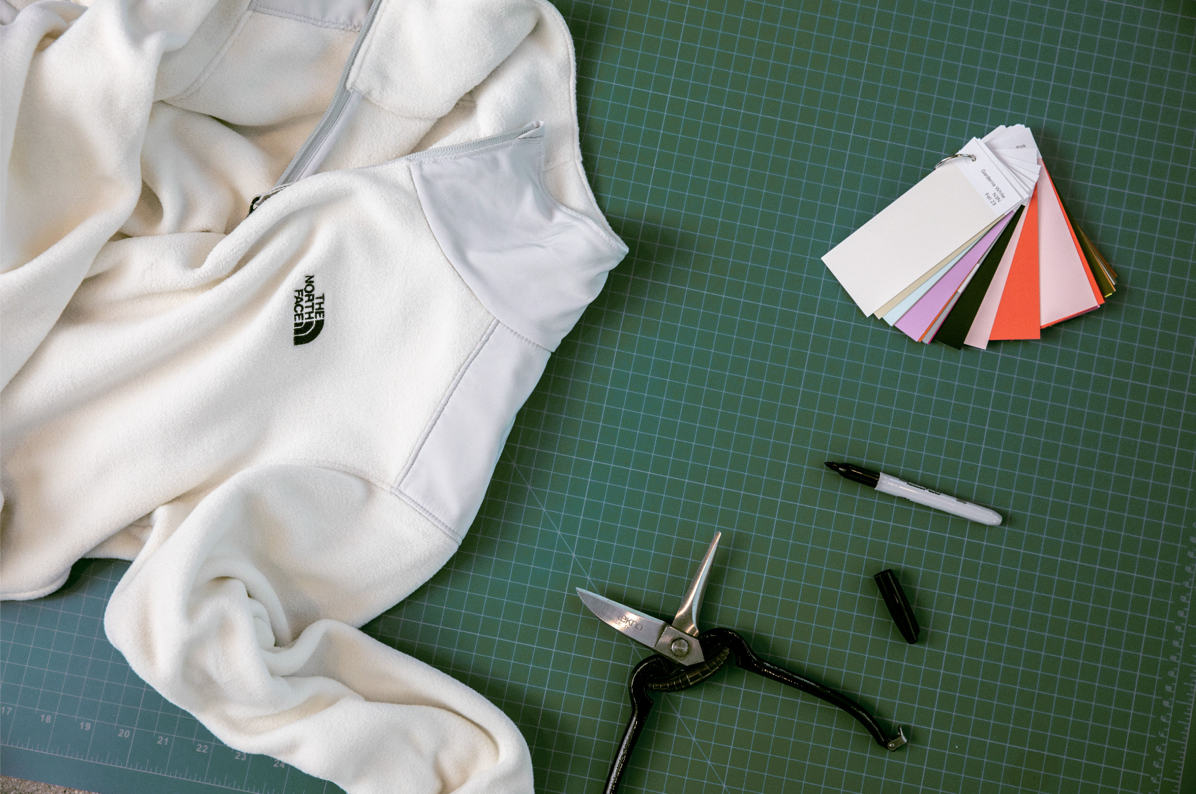 In 2021, The North Face announced its latest commitments to make 100% of the top materials used for The North Face apparel responsibly sourced recycled, regenerative, or renewable by 2025. This new way of creating product is another step the brand is taking to keep product in circulation and meet these commitments.

Key Details
Circular design centers around four key tenants: Material choice, designed for cycle-ability, designing out waste, and designing for durability.
Includes choosing single fiber materials and trims to make the garment easier to disassemble and increase the raw materials recovery for recycling.
Alpine Polartec Fleeces will feature an update to the traditional elastic cinch cord—now designed with mono-material fabrics and trims that allow for easier disassembly.
During Circular Design disassembly testing, 90% of the Osito Jacket was recovered in approximately 20 seconds, and 97% of the Auburn Jacket was recovered in 9 seconds.
These new products will be
integrated into The North Face product portfolio
vs. a one-off collection, and will include styles for adults, plus size, youth and accessories – available online, in-store and at wholesale partners. The North Face will continue to roll out circular principals each season, impacting more and more of our core franchises and meaningfully scaling circularity within our offerings.
The products include Circular Design and Disassembly labeling systems
to educate consumers, as well as improve the journey of repair, reuse and recovery for both consumers and recycling partners.
Following the launch,
The North Face will re-launch its take-back program under the Renewed name
later this month
.
Through its partnership with
Tersus
, consumers will be able to bring in both Circular Design products, and other The North Face product, to drop off at The North Face stores in new Renewed Take-Back bins and XPLR Pass members are eligible to receive a $10 credit for returned gear, to use online or in-store.
Returned items will be washed, tuned-up and resold through Renewed
If they can't be repaired, we'll recycle or donate them as part of our commitment to circularity, and Circular Design products will be recycled back into raw materials through our recycling partner Unifi.