SCARPA adopts comprehensive sustainability platform, pursues Certified B Corporation status by 2022
Scarpa is well known for making some of the best Alpine Touring Boots and footwear on the market and always coming up with innovative new designs and features. This Italy-based company is now aiming to be a Certified B Corporation by 2022 and has been working towards this goal for the last two years. What is a Certified B Corporation you ask, good question?



A Certified B Corporations meet the highest standards of verified social and environmental performance, public transparency, and legal accountability. The goal is redefining success in business through balancing both profit and purpose, building a more sustainable economy in the process.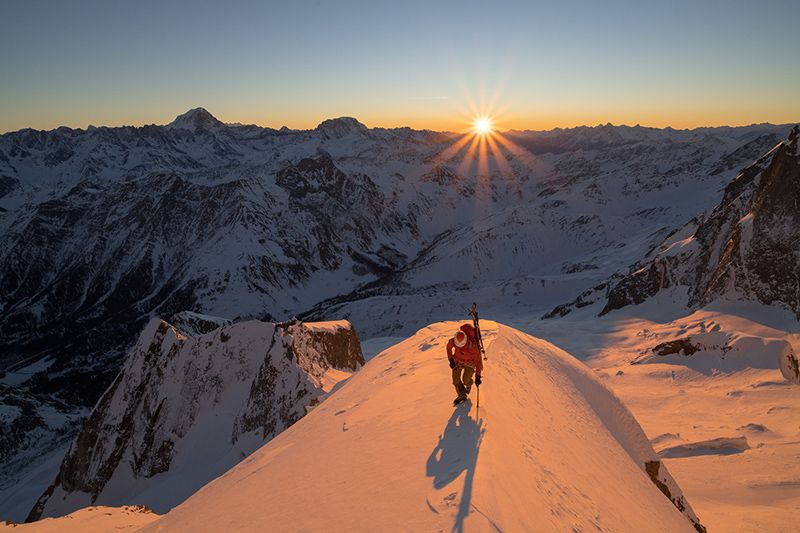 Actions SCARPA has already undertaken as part of its commitment include: 
100% of the electricity used at the company's facilities in Italy comes from certified renewable sources, enabling SCARPA to offset approximately 1,000 tonnes of CO2 per year. This commitment is boosted, starting at the beginning of 2021, with the exclusive use of energy from low-impact plant biomass. 
Photovoltaic systems installed on the company's buildings produce approximately 400,000 kWh of energy, equivalent to a savings of 320 tons of CO2 emissions per year. This will be upgraded in the coming months to double the amount of self-produced energy. 
All of the company's staff at its headquarters in Asolo, Italy, have received training on sustainable innovation. A group of 16 Sustainability Ambassadors, spread across every department, is now available to answer employee questions about sustainability issues. 
90% of materials that SCARPA uses are created in Europe under highly advanced regulatory criteria. 
SCARPA is one of the rare footwear manufacturers to produce more than 85% of its goods in its own factories, and mostly within Europe. This provides precise and direct control over the environmental and social practices used, with a particular focus on worker health and safety. 
60% of production is carried out entirely in Italy, ensuring high standards and quality, and minimizing impacts of logistics and transport. 
An increasing focus on sustainable production methods and the use of more sustainable materials moving forward, including the 2021 launch of new eco-friendly products. 
SCARPA is using Pebax Rnew and Grilamid® Bio in the shells of ski boots, including the best-selling Meastrale and Gea family, as well as in the midsole of the new Spin 2.0 trail-running shoe. These materials are derived from the castor plant and require 29 percent less fossil fuel and put out 32 percent fewer emissions in the process of going from raw to usable materials. In addition, castor beans can be grown on arid land where other agriculture typically isn't possible, so they don't compete with food production and offer an economic activity in places where other agriculture doesn't take place. 
In spring 2021, SCARPA is also introducing its first 100-percent biodegradable shoe and the first on the market with a biodegradable performance rubber sole, the Mojito Bio. This shoe, which is a variation on SCARPA's biggest-selling style globally, and was chosen because of the impact it could have as a best-seller, earned third-party certification for its biodegradability from Intertrek. At the end of its life, 85 percent of the Mojito Bio will decompose after 450 days in a landfill. Shoes made with conventional materials, by contrast, take 40 to 50 years to decompose, and the midsole of many running shoes can last up to 1,000 years in landfill conditions.
Bravo to Scarpa for taking on this monumental task and for looking forward to what the future can be. Top of the line backcountry adventure products don't have to be as hard on the planet as they currently are and this is surely a huge step in the right direction.