Marker Releases Their New Lightweight Tech Binding
Backcountry Skiing Canada is skinning up in Courmayeur, Italy, at the launch of Marker's new Alpinist Tech Binding. Given the proven superior performance of Marker's Kingpin binding we've been keen to see where Marker would take us next in the ever expanding world of ski touring tech bindings. Their focus clearly has been on the move up with their sights set on those who are looking to shave off some fat (and I ain't referring to burning calories here).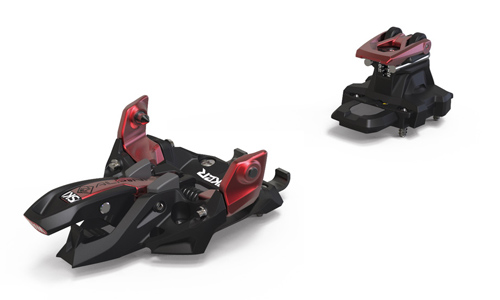 So here… drumroll… we have it: The Marker Alpinist, now the lightest tech binding of it's class weighing in at 245g without brakes (335g with brakes) for a single binding. Available in 4-9 and 6-12 DIN versions the Alpinist includes a maximum range of adjustment for every skier. The low DIN setting of 4 is particularly appealing for smaller framed skiers and youth just starting out in the backcountry.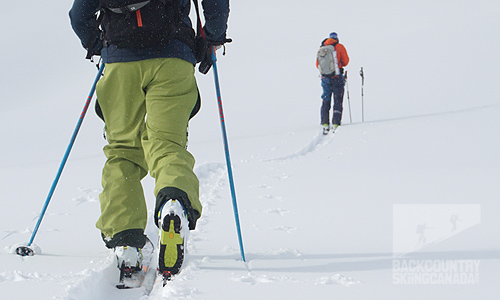 At 320 Euros the price is highly competitive in European markets, we'll have US and Canadian prices available shortly for you.
Features include: 
Easy to reach 0º/5º/9º climbing aid where 5º is considered the default position when skinning up. The heel rotates 180º for walking mechanism where the fast shift mode between 0-9º can be initiated with a quick flick of your poles.
Dynamic length compensation of up to 4mm activates when the ski is flexed a preventing unintentional release.
Anti-Ice Pads – dynamic rubber pads under the springs and brakes ensure ice breaks off when opening and closing the binding.
Adjustable Heel Side Release designed to trigger reliably and a vertical release that is controlled via an integrated U-bow.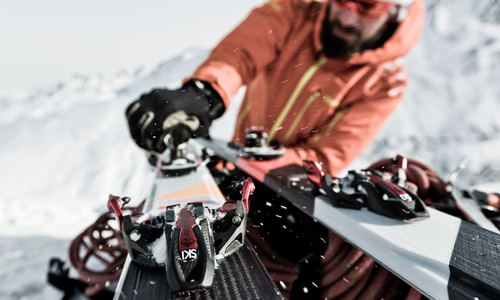 As they say, the proof is in the pudding and we are yet to walk and ski on these pins so we'll be out tomorrow in the mountains around Courmayeur for a true taste of Marker's Alpinist binding.

Click over here for a full video overview and more details and pictures or click here to watch Marker's head of Research and Development talk about all of the Alpinist binding's features.