G3 Announces R3 Recyclable Skis
You read that right! G3 has figured out a way to build their entire ski line so that they can be recycled at the end of their life cycle. These new skis will be called R3 and include the SLAYr, FINDr, SEEKr, and ROAMr Skis. They will of course still be high-performance skis with no compromises in their flex, weight or durability and the entire line will still be made from the same premium materials as before which includes carbon, polyurethane, resin, nylon, steel, magnets, titanal aluminum and of course wood cores. G3 will recapture, repurpose, or recycle each of these items found in the skis to reduce the demand for virgin resources and materials. The nylon top sheet, polyurethane sidewall & tail protector, steel edges, titanal aluminum, HDPE base and wood core will all be recycled, while the carbon fibre, glass fibre, magnets and resin will be reused to create other G3 products. At this time G3 is not able to elaborate on how exactly the skis will be broken down for recycling since this is their proprietary process, they can confirm, however, that they will fully deconstruct the skis down to their original components which will then be recycled or reused. G3 confirmed that this process will only use eco-friendly materials and systems so that the footprint on the environment is minimal.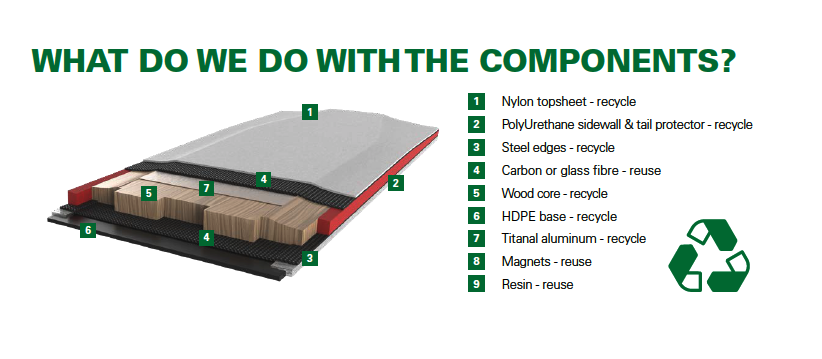 G3 recommends that once you are done skiing the hell out of your R3 Skis that you then pass them onto someone else to further extend their life as long as possible and then once they are well and truly skied out—all you have to do is send them back to G3 for recycling.
While other ski brands have attempted to produce recyclable skis, G3 says that they are the first company to truly offer a fully recyclable ski program. This will be a huge leap forward in ski manufacturing that will greatly benefit the environment and divert a tremendous amount of waste from landfills. In the 2020/21 ski seasons alone, approximately 2.6 million pairs of skis were sold globally, all of which will eventually end up in landfill. Hopefully G3's new R3 process can help put a dent into this number and divert a significant number of skis away from landfills.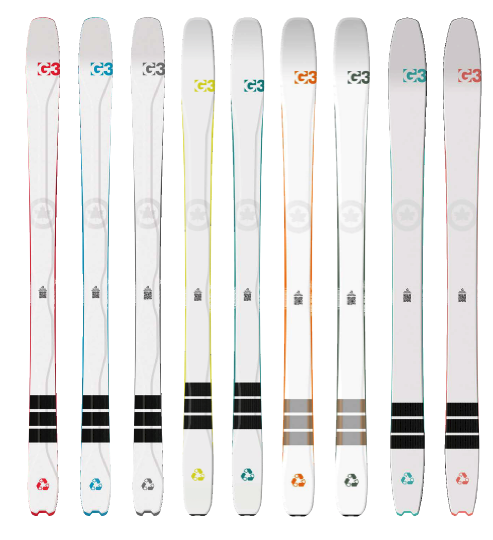 While G3's new line of R3 skis will not go on sale until the fall of this year, we are hoping to get our hands on a pair of R3 FINDr 102 Skis to test so that we can confirm they do indeed ski as well as their
award-winning non-recyclable cousins that we reviewed back in 2016
when they were first introduced. To this day, the G3 FINDr Skis are the only ski we've reviewed that has scored a perfect 10/10—now that's saying something!