Sneak Peek: G3 Cabrio 30 Avalanche Airbag - VIDEO
For the 2018/19 season G3 will release their new Cabrio 30 Avalanche Airbag Pack system. This is a true 30L ski touring pack with an integrated/removable Alpride 2.0 avalanche airbag system. The Cabrio 30's close-to-the-body fit allows you to easily carry all your essentials into the backcountry while the vertically stable structure supports the weight and allows you to move dynamically throughout the day. Carry your skis in an A-frame, diagonal or vertical configuration with the ability to also carry a snowboard or snowshoes.

The Alpride 2.0 is reported to be the lightest airbag system on the market, weighing just 680g / 1lb 8oz. Its one time use air-canister uses a mechanical firing system that is user-friendly and TUV-certified. The 150L airbag deploys in under three seconds once the trigger is pulled and the system punctures the canister. The trigger can be configured on the left or right hand side to accommodate any rider's preference.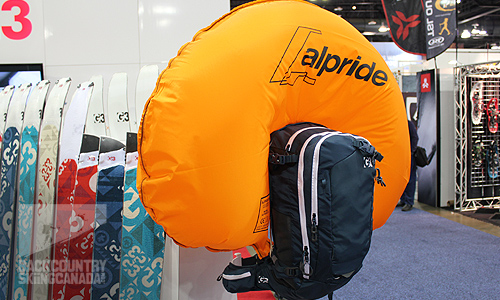 The G3 Cabrio 30 Avalanche Airbag weighs 1.56kg / 3lb 7oz and will retail for $849US, no need for the airbag? then the just the Cabrio 30 will set you back $229US. There is also a 20L version available.
Stay tuned for a full review of the new G3 Cabrio 30 Avalanche Airbag.