Faction Skis is now B Corp Certified
Big news out of Faction Skis as they have just achieved B Corp Certification. What does this mean you ask, good question. A company that is B Corp Certified undergoes a thorough third-party assessment to measure its impact on workers, customers, suppliers, community, and the environment. In Faction's case, they scored an impressive 93.5 points, which is well above the required 80 points. Faction's score reflects its emphasis on sustainable manufacturing and since they produce skis in a 100 percent renewable energy factory in Austria which cuts carbon emissions by nearly 50%—it is no wonder they scored so high. In addition to this they produce skis with sustainable wood cores harvested from FSC-accredited partners; source raw materials locally and implement recycled materials in their skis.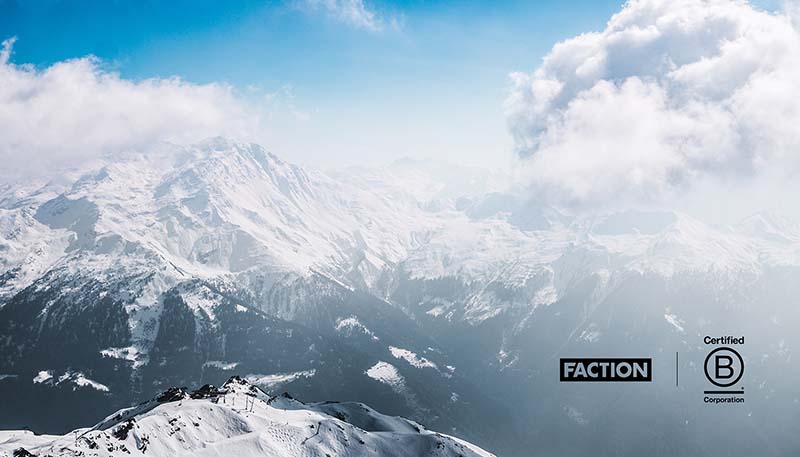 "Faction's strength lies in the power of The Collective," says Alex Hoye, Co-Founder and CEO of Faction. "When we come together, we can achieve great things, both through our collective actions and through pressuring for change at the scale that humanity needs right now. Our employees vote for governments focused on climate, lobbies for the environmental and social reform our planet needs and demonstrates peacefully. We'll always use our brand's platform to encourage our fans to do the same. As a B Corp we are committed to using business as a force for good, to catalyze change in the outdoor industry & beyond."
"The journey doesn't stop here, we will continue to work as a team towards a more sustainable future," adds Sara Asmoarp, Faction's Global Head of Supply Chain and ESG. "We view a healthy business as a vehicle to build community. We are proud to count ourselves among this group of pioneering businesses that are leading a global movement for an inclusive, equitable, and regenerative economy."
Being B Corp Certified means that Faction is part of the collective of future-thinking, impact-driven brands that meet high standards for social and environmental performance, transparency and accountability.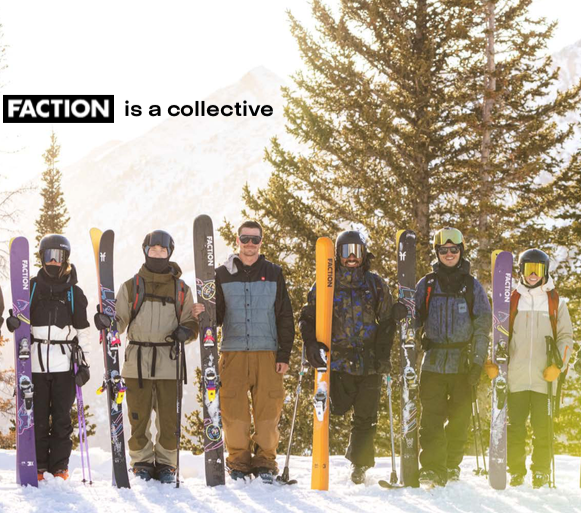 In addition to their new B Corp Certified status Faction is also a member of 1% For The Planet which means that they donate 1% of all sales to organizations, individuals and events that are focused on bringing about a positive impact on the environment.
Faction has always built really great skis that perform well and now you can feel even better about buying a pair.