Best Gifts $50-$100: 2019 Holiday Gift Guide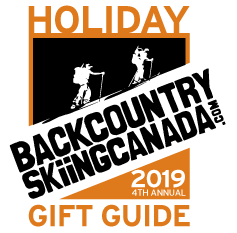 Welcome to our 4th Annual Backcountry Skiing Canada Holiday Gift Guide. We're going to start things off easy with the under $50 category, then build up speed for the $50-$100 range, followed by the $100-$200 gifts before we culminate with the $200+ price range. No matter what price range your spending preferences land in we're sure you'll find the perfect gift for that adventurer on your holiday gift list.
Top Gifts $50 - $100
Got a little more green to spend? The gifts listed below in the $50-$100 price range are what we consider to be some of the best out there. Find the perfect gift for that hard to buy for person on your holiday list or perhaps some self-love is in order? Either way, we're sure you'll find something that won't break the bank and will put a smile on whoever receives it.

We'll be rolling the gift Guide out over the next few weeks so do stay tuned.
---
Stio PowerWool Boxer Brief
The Polartec Power Wool merino/poly blend used in Stio's Boxer Briefs regulates internal temps, wicks moisture while resisting odour and dries super quick. They offer premium comfort next to skin while a gusseted crotch allows an unrestricted range of motion and flatlock seams reduce layering friction. Nothing better in winter than being warm and comfy, oh yeah, they're also made in the US of A, what more could you ask for from a pair of Briefs? Give a pair today.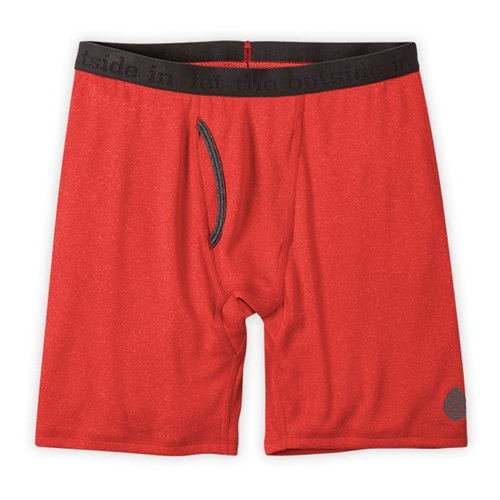 Price: $78.15CAN / $59US
Colours: Winter Sky/ Polished Ice, Caldera Red/Boundary Black
Sizes: S, M, L, XL, XXL
Fabric: Polartec Power Wool 70% Polyester 30% Wool, 153 g/m2


---
Westcomb Women's Move Pullover
This technical women's layer from Westcomb is ideal for hiking, skiing, ski touring and the person on your holiday list. It is a soft, stretchy, breathable next-to-skin layer that wicks sweat, and dries quickly, keeping you comfy, and cool. It has thumb loops and a scuba hood to keep the overall aesthetic clean and simple. If you know someone special that likes adventure then they'd definitely like one of these.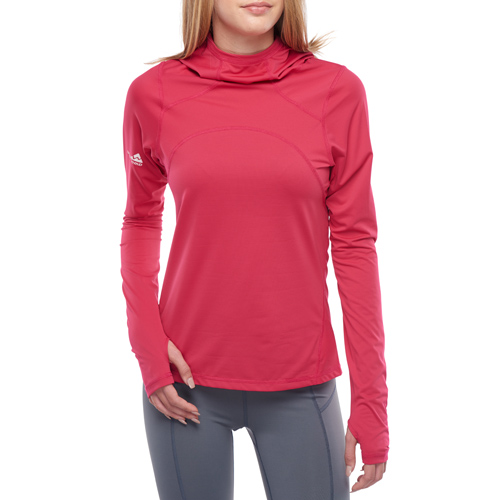 Price: $90CAN & US
Colours: Black, Fuchsia, Opal, Skyway
Sizes: XS, S, M, L, XL, 2XL
Weight: Weight: 105g / 3.7oz
Fabric: Primaloft DRY 100% polyester


---
Mountain Hardwear FireFall/2 Gore-Tex Mitt
This Gore-Tex mitt is, of course, waterproof and breathable yet offers up good windproof protection and durability. Mountain Hardwear uses PrimaLoft insulation to offer up maximum warmth with minimal bulk and weight. Their pre-curve design and construction conform to your hand's natural position providing a better fit and overall comfort. If you are a cold-weather adventure (or perhaps someone you know) and want warm hands then check out the Mountain Hardwear FireFall/2 Gore-Tex Mitt, you'll be glad you did.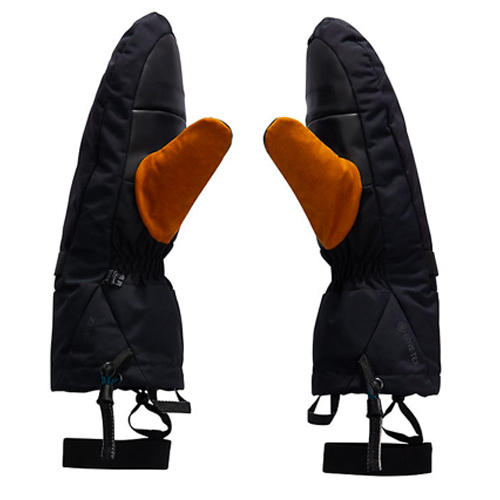 Price: $90CAD / $75US
Colours: Dark Olive/Raven, Black/Steel Grey, Black, Magnet/Black, Blue Nights/Black
Sizes: 7-15


---
Logitech POWERED FOR iPhone
This wireless charging stand is compatible with iPhone 8 and above and takes the mundane and makes it so much better. This inductive charging stand lets you charge and use your iPhone all at once. Simply slip your phone into the cradle to charge and the optimal 65° angle means your facial recognition still works when you want to text or surf. Being Qi-certified and optimized for iPhone, the POWERED FOR iPhone is guaranteed to work flawlessly, it also charges your phone in portrait or landscape mode. Get some tech under that tree this holiday season with Logitech's new POWERED FOR iPhone.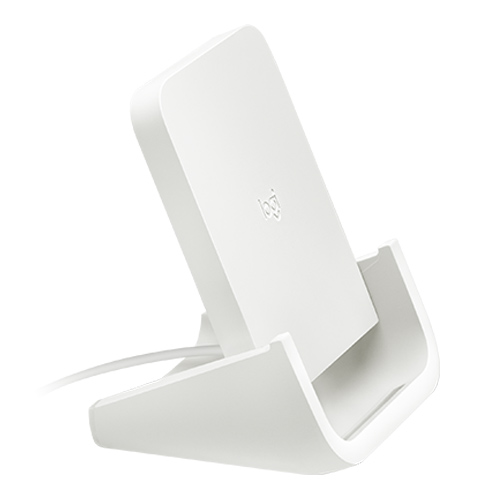 Price: $89.99CAN / $69.99US
Dimensions: 10.5x10x7.5cm / 4.13x3.94x2.95"


---
Keen Howser Slide
Calling this a slipper would be an injustice. The Howser Slide is a house shoe through and through. With its outdoor-friendly upper, fleece lining, and sturdy outsole the Howser Slide is more like a shoe than not. Super warm and comfy for those backcountry lodge trips or just relaxing around the house, the Keen Howser Slide is a quick-on/quick-off indoor shoe. They come in men's and women's and in plenty of colours so they'll be sure to make that special someone's feet super happy.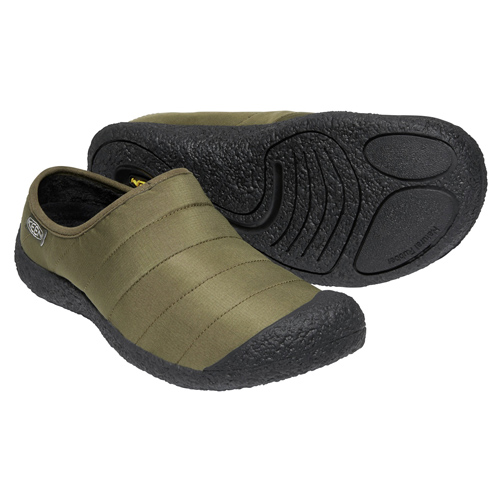 Price: $90CAD / $75US
Colours: Dark Olive/Raven, Black/Steel Grey, Black, Magnet/Black, Blue Nights/Black
Sizes: 7-15


---
GSI Outdoors Selkirk 460 Camp Stove
The perfect gift for the car camper you love, the GSI Outdoors Selkirk 460 Camp Stove has twin 10,000 BTU/h burners with precise individual, micro-controls for everything from simmering to speedy boiling. Just use the simple, push-button, piezo ignition system and you're ready to cook. If wind gusts or inclement weather creeps in the wraparound windscreens prevent any slowdown in cooking. Once done, simply fold everything up and carry it away, the powder-coated steel exterior and stainless steel/nickel-chrome cooking surfaces make clean-up easy even after the biggest meals.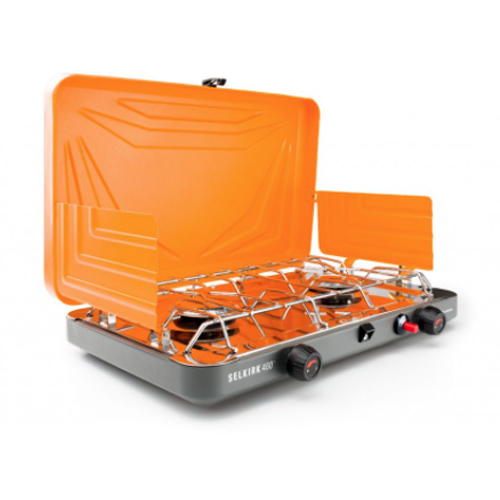 Price: $99.95CAN / US
Dimensions: 46.8x32.7x9.6cm / 18.3 in x 12.9 in x 3.8 in
Weight: 3.7kg / 8.3lb


---
Petzl Bindi Headlamp
Looking to light up someone's adventure with one of the lightest headlamps on the market? Petzl's Bindi Headlamp is just 35 grams and ultra-compact—yet boasts 200 lumens of power. Keep the Bindi charged via the micro USB port with a solar or battery charger and you're ready to go for days. Its minimalist yet functional design combines style and convenience in a very small size.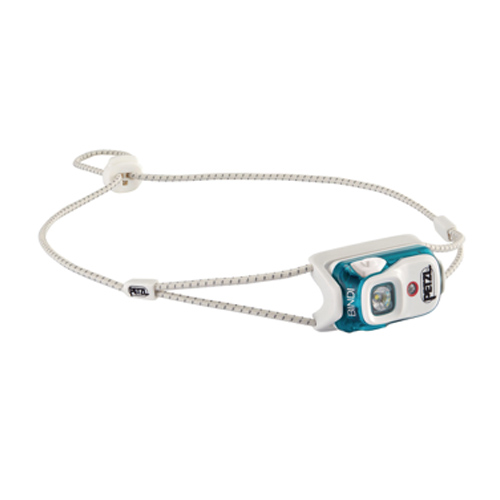 Price: $59.95CAN / $49.99US
Sizes: 5.5-13 Men's, 4.4-12.5 Women's


---
Royal Robbins Women's Highlands Cowl
We're not all about outdoor gear and either should you be, consider getting that special woman on your list the Royal Robbins Women's Highlands Cowl. A Speckle Heather wool blend gives depth and texture to this chic drape neck sweater, or cowl as they call it. A non-mulesed Merino wool blended with nylon and linen provide lightweight warmth in a stylish design. Excellent warmth to weight ratio and natural odour resistance means the women's Highlands Cowl can do it all, but it doesn't have to.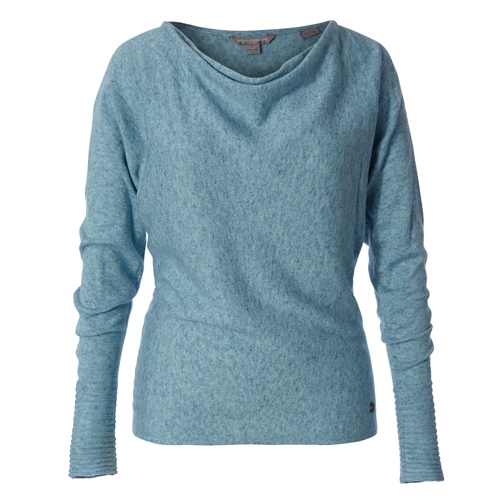 Price: $90CAN / $85US
Colours: Frost Blue, Dark Spectr, Rhubarb, Sand Dollar, Creme
Sizes: S, M, L, XL


---
Superfeet TrailBlazer Comfort
Happy feet = happy skiers and hikers and the Superfeet TrailBlazer Comfort insoles are designed to do just that. Their Shock-absorbing Aerospring Ascent dual comfort foam reduces fatigue and provides reliable stability as does the Evolyte Carbon Fibre Stabilize Cap. Add to this their Deep Heel Cup design, Moisturewick long-lasting odour control and you've got comfort for hiking shoes and ski boots that will go for 12 months or 500 miles, providing support, comfort while never losing shape. You've got the hiker/skier covered on your list with this gift.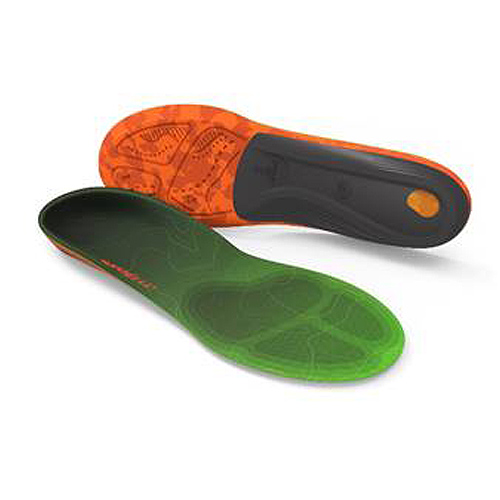 Price: $59.95CAN / $49.99US
Sizes: 5.5-13 Men's, 4.4-12.5 Women's


---
Outdoordesigns Diablo Tec Softshell Glove
Searching for a high-quality glove at a more than reasonable price? The Diablo Tec Softshell Glove from Outdoordesigns is just that. It features touch screen compatible index finger, thumb, and back of the first knuckle along with two carabiner loops so you'll never lose them. The Soft-shell fabric on the body ensures your hands don't overheat while the Goat leather on the palms means they'll stand up well to wear on the skin track. Get more for less this holiday season with the Diablo Tec Softshell Glove.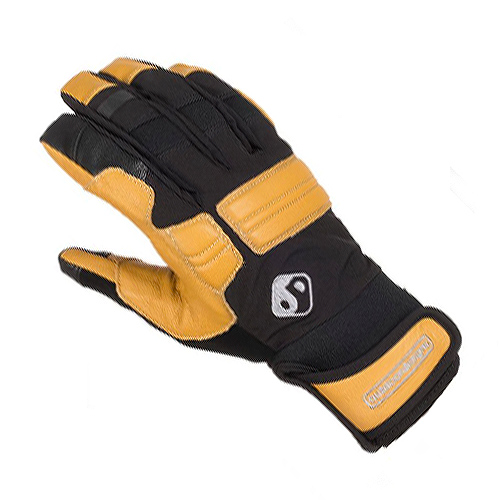 Price: $79.99CAN / $59.99US
Sizes: S, M, L, XL


---
If your budgets aren't quite this large then check out our
Best Holiday Gifts Under $50 here
. If you want to get a little more spendy then this $50-$100 gifts listed above then check out our
$100-$200 gifts here
. Happy Shopping.