Baffin Boots: Polar Proven
Backcountry Skiing Canada recently had the chance to catch up with Baffin and test a few of their products, as well as learn about a genuinely Canadian company who also shares a passion for testing gear!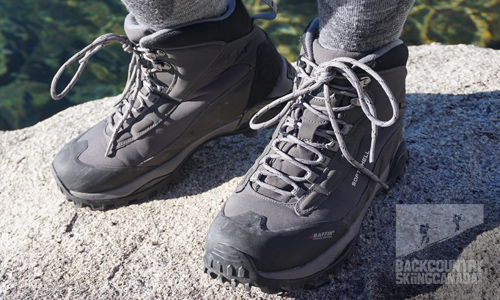 Although Baffin began manufacturing footwear in Stoney Creek, Canada in 1979, they really started putting their products to the test in the early 2000's - the years of founder and CEO Paul Hubner taking Baffin boots to the North and South Poles, Everest, Peru, and Mount Rainier all throughout the process. The Baffin Testing Team currently consists of several polar explorers, expedition guides, and company leadership alike, all interested in creating the highest performing products in the most extreme conditions. Born in the north, tested in the north, and made to last in the north.
Baffin uses several unique technologies in their footwear design: a Hydromax™ layer, combined with B-Tek™ fibre actively wick moisture away from the foot, while a Thermaplush™ fabric and a vaporized aluminum layer reflect heat back into the boot. A waffle-combed foot-bed beneath the sole of the boot creates space for warm air. By utilizing different combinations of material and technology, each specific boot offers maximum performance in the conditions for which it was designed.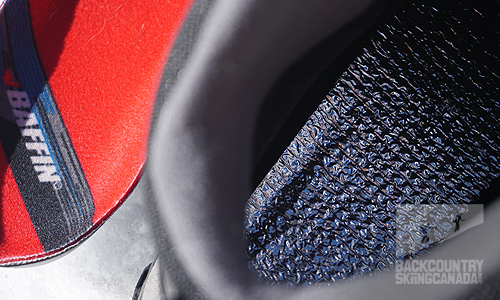 (A double aluminum insole prevents radiative heat loss)
Pictured below are the Baffin HIKEs, a softshell winter boot built for high exertion activities with a versatile temperature rating of 10ºC/50ºF to -20ºC/-4ºF. The aggressively lugged tread uses an EVA moulded insole and rubber specially formulated to maximize traction on cold snow. The waterproof softshell membranes allow the boot to vent excess moisture while maintaining full waterproofing. These features make it a great boot for winter hiking, biking, or even trail running due to its low weight and flexible construction.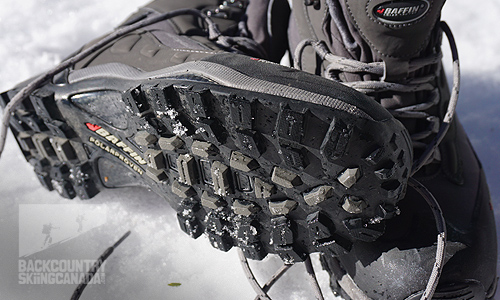 Baffin offers over 40 different types of footwear in both men and women's designs - from lifestyle to industrial safety, each of these products comes with a manufacturing guarantee and decades of product testing integrated into each design. Over 30% of Baffin boots are fully manufactured in Canada, with the company actively seeking repatriation for materials and manufacturing processes in the future. As a multi-generational, Canadian focused, quality driven company, Baffin continues to test its products in the harshest conditions and innovate a variety of performance-driven technologies.