Best Gifts Under $50: 2021 Holiday Gift Guide
Welcome to our 6th Annual Backcountry Skiing Canada Holiday Gift Guide. We're going to start things off easy with the under $50 category, then build up speed to the $50-$100 range, followed by the $100-$200 gifts before we culminate with the $200+ gift ideas. No matter what price range your spending preferences land in we're sure you'll find the perfect gift for that adventurer on your holiday gift list.

Top Gifts Under $50
If your budget is limited have a look here to see what works. We're sure you'll find something that won't break the bank and that will make them super happy.
 
---
Sea to Summit Traveling Light Hanging Toiletry Bag
The Traveling Light Hanging Toiletry Bag from Sea to Summit is designed to keep all your toiletries contained and organized, and built ruggedly enough to handle any airline luggage experience. Multiple internal mesh pockets offer organized storage and content visibility. The bag comes with a shatterproof mirror. Durable zippers with grab tags make opening and closing the bag easy, and a stowable hook facilitates hanging. The bag is made with super-light, strong, and water-resistant Ultra-Sil fabric.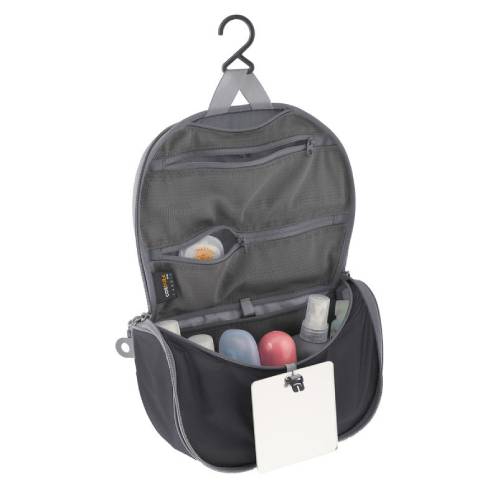 Price: $50.25CAN / $39.95US
Materials: 30D Ultra-Sil Cordura
Weight: 80g / 2.8oz (small)
Capacity: 3L (small)
Dimensions: 22.9x15.2x7.6cm / 9x6x3in (small)
Sizes: Small, Large
Colours: Black, Pacific Blue, Lime, Orange


---
Hillsound PackStack
PackStack is a modular pack storage system designed to optimize, protect, and organize. Be it hiking, trekking, ski touring, photography, surfing, hunting, or climbing, the PackStack will keep your items safe and organized for efficient packing. The PackStack and Packstack Pro are crescent-shaped so they fit perfectly in a backpack without any dead space. Top zippers and handles make for easy and convenient access. The PackStack is weatherproof with standard seams and YKK zippers, while the PackStack Pro is waterproof and fully seam-sealed with waterproof zippers. The PackStack and PackStack Pro come in two versions, one for 40L+ backpacks, and the other for 60L+. Each version comes in two sizes, short (5.6L, 6.4L) and tall (9.8L, 11.1L). As there are so many variations available, I will only list specifications for one size below, but full specs for all models are available on the Hillsound website.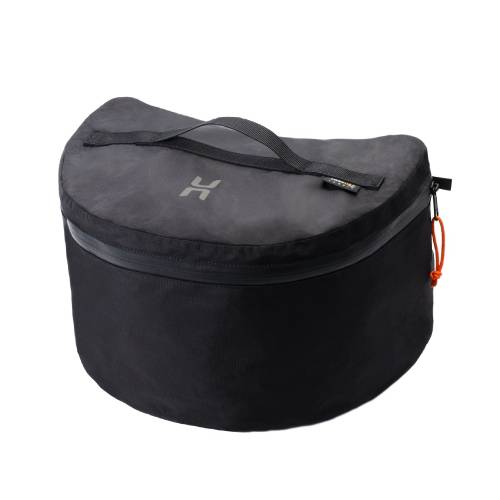 PackStack
Price: 40L S $23.00CAN / $18.50US , T $24.00CAN / $19.25; 60L S $25.00CAN / $20.00US, T $26CAN / $21.00US
Materials: Cordura RipStop (100% nylon), YKK zipper
Colour: Slate Grey

PackStack Pro
Price: 40L S $37.00CAN / $29.75US, T $38CAN / $30.50US; 60L S $39CAN / $31.25US, T $40CAN / $32.00US
Materials: Cordura RipStop (100% nylon), waterproof YKK zipper
Colour: Black

Specs for PackStack 60L+ Tall
Weight: 120g / 4.23oz
Height: 17cm / 7in
Depth: 20.5cm / 8in
Width: 32.5cm / 13in


---
Vapur Wide Mouth Anti-Bottle
The Anti-Bottle is a foldable, reusable, freezable, and attachable water bottle. This flexible water bottle is designed for those with an active lifestyle. It stands when full, lays flat when empty, and can be folded up for storage. A wide-mouth screw top features a flip cap for easy opening and a carabiner-style clip that can rotate around the cap. The durable bottle body is BPA-free and dishwasher safe. The Eclipse series has a unique matte finish that will patina beautifully over time. The Anti-Bottle is available in 700ml and 1L sizes.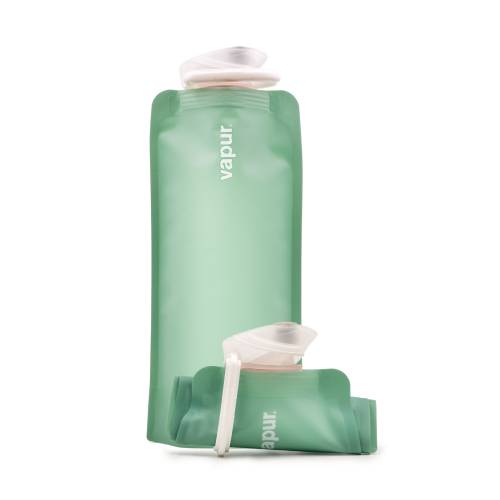 Price: 700ml $14.00CAN / $9.99US, 1L $23.00CAN / $11.99US
Sizes: 700ml / 23oz, 1L / 34oz
Weight: 700ml 59.7g / 2oz, 1L 65.2g / 2.3oz
Colours: Night Blue, Olive, Blackout, Burgundy, Blue Steel, Graphite Grey, Sea Glass Green
Materials: BPA-Free Polyethelene and Nylon


---
UCO Arc Lighter & Flashlight
Who doesn't like a good 2-in-1 gadget? The UCO Arc Lighter and Flashlight is a micro-USB rechargeable tool with a 100 lumen LED flashlight on one end and a dual-arc plasma lighter on the other for windproof lighting. No need to be complex, this unit only has one button for operation. A rugged, water-resistant aluminum housing hosts a locking, spring-loaded bezel. Shed some light on how much you care about a special someone this holiday season with the UCO Arc Lighter and Flashlight.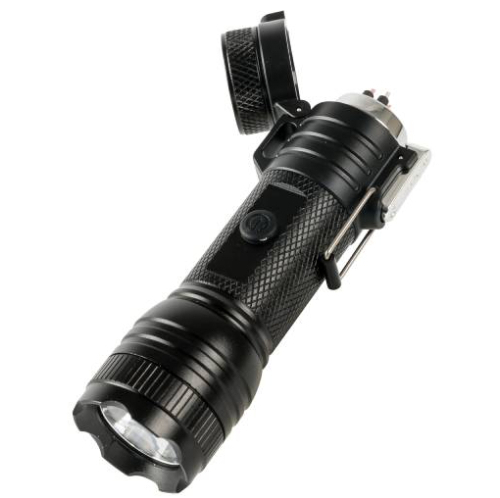 Price: $29.99CAN / $19.99US
Weight 136g / 4.8oz
Dimensions: 10.7x3.6x2.5cm / 4.2x1.4x1in
Battery: 340mah Lithium Polymer
Lumens: 100
Water resistance: IPx4


---
SealLine Blocker Zip Sack
It's all about being organized and the SealLine Blocker Zip sack does just that. Good for toiletries, a custom first aid kit, or maybe just a few key spices for your next trip. Three different sizes and two different colours mean you can keep your kit tight!  A giant opening and light-coloured interior mean you can also see and access your many little important things with ease. The Blocker Zip Sacks are so economical, you can give presents to more people and make them happy.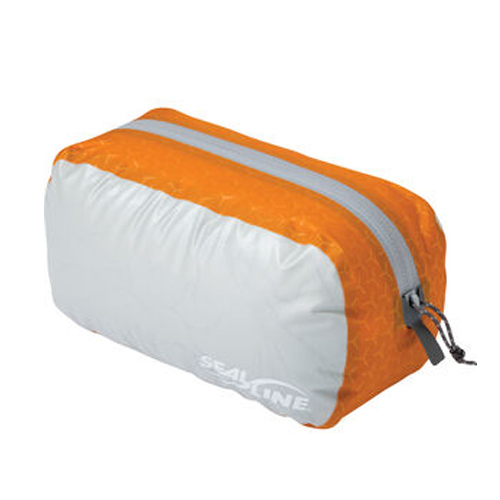 Price: $27.95 - $40.95 CA / $21.95 - $31.95 US
Weight: Small - .02Kg / .6oz; Medium - .02Kg / .9oz; Large - .03Kg / 1.6oz
Colour: Navy, Orange
Colour: Small - 1.2L; Medium - 2.7L; Large - 5.8L


---
Mystery Ranch Spiff Kit
The Mystery Ranch Spiff Kit is an organizational kit designed for those on the go. Fully lined for easy cleanup with zippered pockets and elastic loops so you can keep everything contained and where it belongs. A deployable swivel hook offers a way to hang the kit with all your items accessible. Internal mesh pockets offers further organization. Side handles make it easy to carry when it's all zipped up.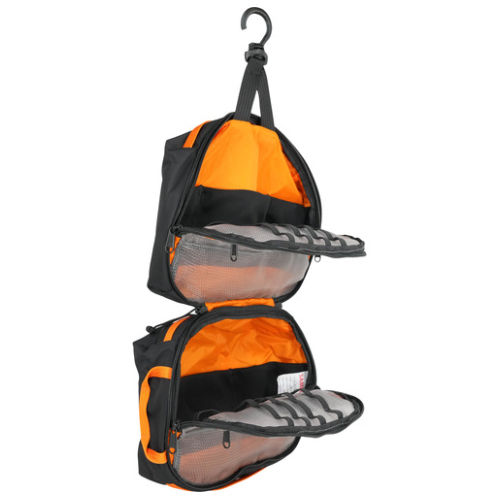 Price: Large $75.00CAN / $59.00US, Small $49.00CAN / $39.00US
Colours: Waxed Wood, Foliage, Black, Techno
Materials: 210D Hitra Robic nylon, #8 YKK main, #5 YKK inner
Weight: Large 0.3kg / 0.7lb, Small 0.1kg / 0.3lb
Volume: Large 6.3L / 385cu-ins, Small 2L / 120cu-ins
Dimensions: Large 17x29x20cm / 6.5x11.5x8in, Small 22x13x11cm / 8.5x5x4.5in


---
Lole Logane Long Sleeve and Leggings
Searching for an affordable base layer to keep a special someone warm this holiday season? The Logane Long Sleeve from Lole fits the bill. This basic base layer combines synthetic and natural fibres and features a half-zip with a branded lockdown zipper. Thumb-holes at the sleeves offer a cozy place for your hands and reflective logos make sure you're visible in low-light. The new fabric is made with recycled bottles so you can be sure this gift will have a reduced environmental impact. The natural fibres are merino wool which helps avoid odours and keeps things just as warm as regular wool but is thinner. The soft-to-touch fabric is moisture-wicking, lightweight, and versatile. The top is tailored specifically for women, with a mock neck and curved seams. Pair the top with the mid-rise Logane Leggings for a complete set made with the same great fabric.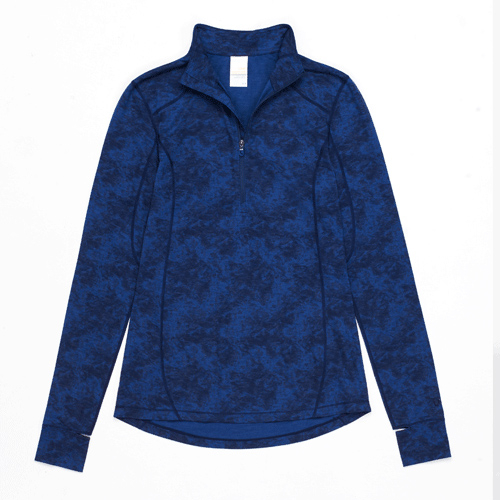 Price: $39.00CAN / $35.00US
Weight: Long sleeve 240g / 8.5oz, Leggings 193g / 6.8oz
Colours: Black Beauty, Blurr Black Iris


---
Honey Stinger Waffles
What's this you say? New waffle flavours?! Yes, the answer is yes, and that new flavour is Cookies and Cream. What could be a better stocking stuffer than a box of Honey Stinger Waffles? Not into the stocking thing or just want to step it up? Get that lucky human a subscription so that delicious vanilla cream flavoured filling sandwiched between two dark chocolate crispy thin waffles gets shipped right to their door on a regular basis. It's the gift that keeps on giving. Stinger Waffles are made with the right balance of honey-powered carbs so that the energy is available immediately and absorbed at a steady rate. The result is a tasty snack that delays muscle fatigue allowing you to keep going for longer. Gluten-free waffles are also available for those who want the waffles but can't do the gluten.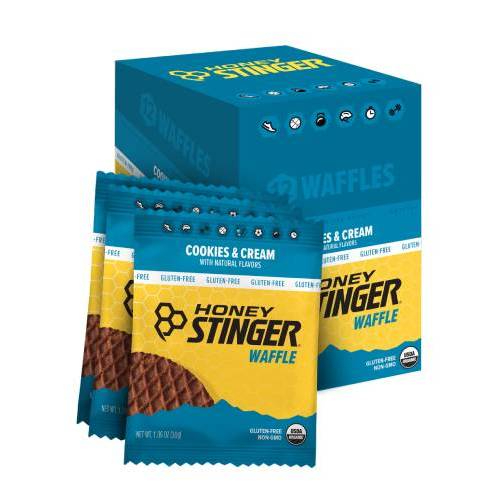 Price: Box of 12 $22.42CAN / $17.99US, Box of 16 $29.91CAN / $23.99US


---
Anon MFI Lightweight Neck Warmer
Anon's MFI Lightweight Neck Warmer provides perfect integration with MFI compatible Anon goggles with their exclusive magnetic connection. A relaxed fit offers unrestricted mobility and the lightweight materials make for the ideal warmth/breathability ratio for cool to mild conditions. The vent panel prevents foggles (foggy-goggles.. right?) and features a low-profile flatlock seam. The magnets that seal the balaclava to the goggle can be easily removed for machine washing or for those who don't have MFI compatible goggles.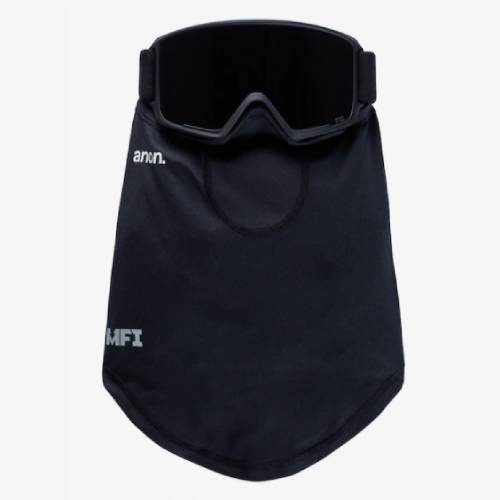 Price: $49.99CAN / $39.95US
Colours: Maroon, Black, Gray, Blue, Navy, Green


---
Mystery Ranch Zoid Cube
The new Zoid Cubes from Mystery Ranch are for those individuals on your gift list who crave organization. Built with lightweight and durable materials, these accessory storage containers feature mono mesh lids for both visibility and breathability. Handles on the sides and top make handling the cubes more manageable. While these are specifically designed to fit in the Mission Stuffels and Duffels from Mystery Ranch, they will fit in any bag. They are great for separating electronics, first aid kits, clothes, and any other essentials.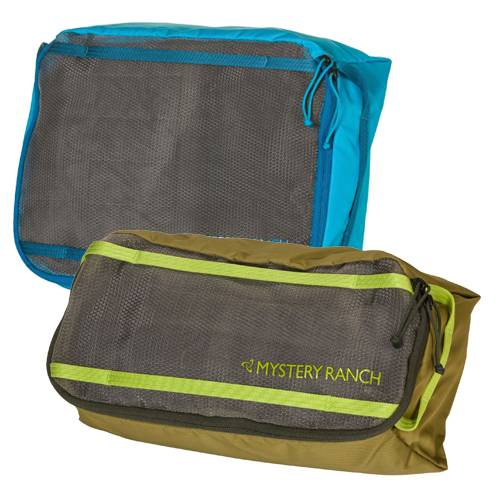 Price: Small $25.00CAN / $19.00US, Medium $32.00CAN / $24.00US, Large $36.00CAN / $28.00US
Volume: Small 4L / 245cu-in, Medium 8.3L / 505cu-in, Large 14.5L / 885cu-in
Dimensions: Small 15x19x15cm / 6x7.5x6in, Medium 15x33x18cm / 6x13x7in, Large 18x33x27cm / 7x13x10.5in
Colours: Black, Lizard, Techno, Vice, Foliage, Hunter
Materials: 210d Hitra Robic nylon, #8 YKK zippers


---
GSI 2 Can Cooler Stack
Summit beers (or whatever your beverage of choice may be) can be a nice reward after a big effort, but too often they are 'enjoyed' lukewarm, or worse, your bag contents become beer-scented and soggy. With the GSI 2 Can Cooler Stack, you can be sure your summit reward stays cold and intact. The double-wall vacuum insulation offers up 24+ hours of cold or 10+ hours of hot insulation. Two standard 12 oz cans fit perfectly in this mini cooler so you can bring enough to share with a friend (or seeing as this is a gift guide, maybe they'll bring enough to share with you).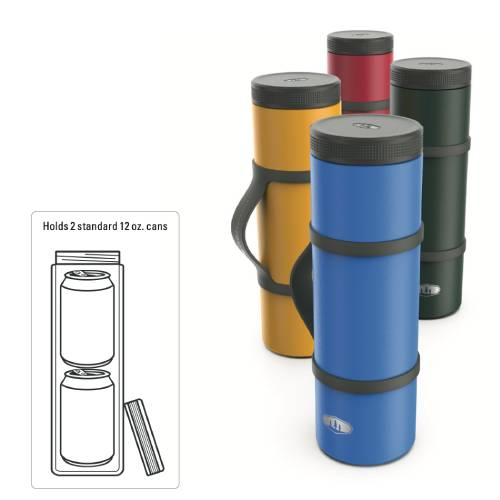 Price: $37.36CAN / $29.95US
Volume: 80x275x80mm / 3.1x10.8x3.1in
Weight: 383g / 13.5oz
Colours: Blue Aster, Haute Red, Mineral Yellow, Mountain View
Materials: stainless steel, polypropylene



---
Burton [ak] Tour Hat
The Burton [ak] Tour Hat is a lightweight, breathable 5-panel cap designed for the skin track. A low-profile fit and sweat-wicking sweatband are ideal design features for an active hat and the flexible brim and unstructured design make it easy to stow in a pocket or stuff into the backpack. The 'one size fits all' sizing is facilitated by a webbing clip closure which allows for a snug fit for most heads and the DWR coated nylon and spandex help keep your head dry. The cap is also quick-dry, so if it does get wet, it's quick to recover. All materials are bluesign approved so you can be sure this product is a safe gift for the backcountry shredder on your shopping list.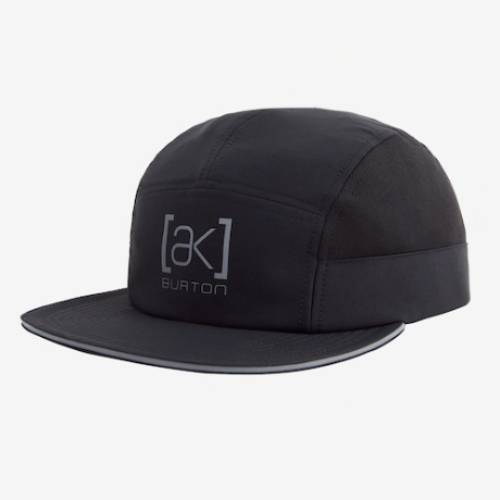 Price $49.99CAN / $39.95US
Materials: 96% Nylon, 4% Spandex
Colours: True Black


---
If you have a little more to spend, then
click on over here to read our Best Holiday Gifts $50-$100
 and also our
Best Holiday Gifts priced $100-$200 here
 and or our
Best Gifts priced over $200 Part 1
and
Part 2
. Happy Shopping.