Copper Hut on the Bonnington Traverse
The Bonnington Traverse is a popular 4 to 5 day ski traverse just outside of Nelson BC and consists of four huts, Grassy Hut, Steed Hut, Copper Hut and Huckleberry Hut. The full details of the traverse can be found here along with skiing options at each hut. Of all the huts on the traverse I had yet to locate Copper Hut, so a later summer hike was in order to confirm the coordinates in preparation for this winters traverse. Summer access to Copper Hut is easiest by driving up the May Jenny road in Blewett for approximately 10km until you reach a saddle between Copper Mountain and Red Mountain. From here it's a short 2km hike along a quad trail over the south shoulder of Copper Mountain and onto its south east face. The quad trail then descends about 100 metres and leads directly to the cabin.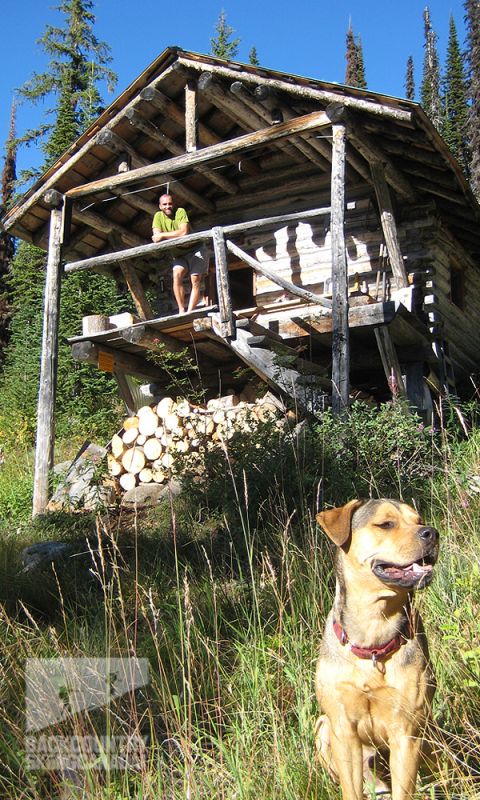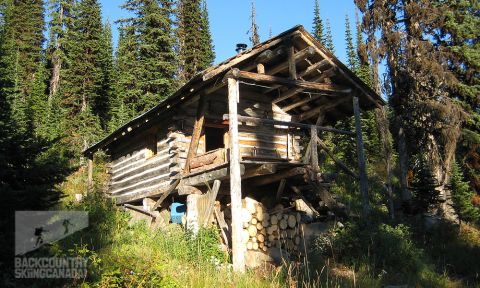 The Cabin sleeps six comfortably and was recently upgraded from its former semi-dilapidated state. Once you crouch through the four foot high entrance door you'll find four bunks, awood stove and cooking supplies. All you'll need to bring is white gas and a supply of TP (toilet paper).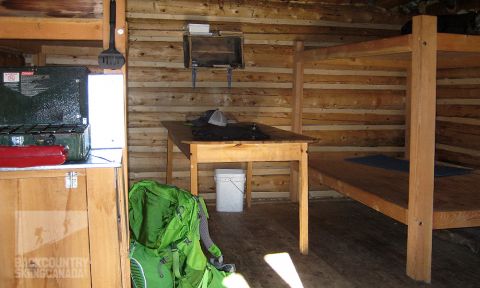 Watch your head on the mini door.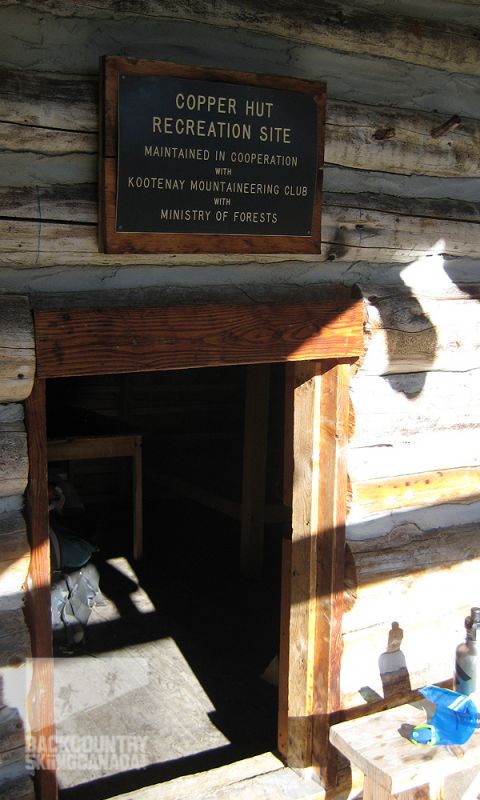 If you're interested in booking the Copper Hut you can do that over here with the Kootenay Mountaineering Club at a cost of $10/person/night. For full details on finding Copper Hut check out our Garmin Fenix GPS data here. Climbing Copper Mountain is pretty straight forward but that data can be found here and incidentally this peak would provide pretty nice ski lines right back to the cabin door in winter!
Smokey skies from Copper Mountain.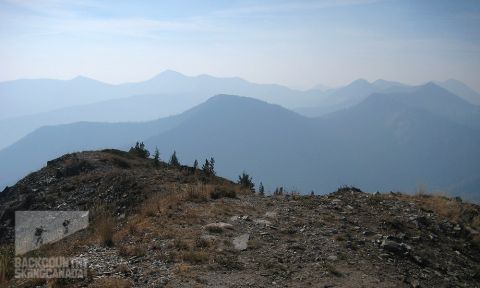 The Route in from Blewett.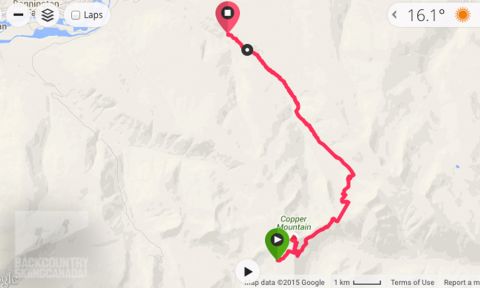 Copper Hut looking South East.