Bonnington Traverse
We have just added the famous (at least locally) Bonnington Traverse to our quiver of routes under its own page called conveniently enough "Bonningtons". It outlines the four or five day traverse through the Bonnington Range of the Selkirks and details route info, times and elevation changes as well as a description of the skiing around each of the four cabins (which we will be expanding upon shortly).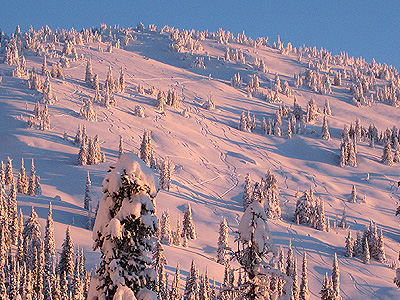 Have a look here and let us know your thoughts.
Need info on each of the huts (Grassy, Steed, Copper and Huckleberry) on the traverse? then look over here for all that info.