Westcomb Tango Hoody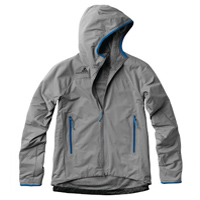 Most people's backcountry skiing gear addiction these days is directed solely at the hard shell. For good reason, as it's what most people see, being your external layer. It also does the vast majority of the work keeping the elements at bay while you are knee deep in your latest adventure. I am here to say that the mid layer deserves it's just reward for being the unsung hero in the backcountry. I place far more emphasis on my mid layer choice than any other since it provides not only warmth and comfort but also plays double duty as an external layer when weather permits and/or you are fully exerting yourself and need to let off some steam. Truth be told, my mid layer gets far more action in the backcountry than my hard shell ever does. The hard shell is reserved for wet summer hikes and the 5 minute ski down after a 2 hour climb up the skin track. It lives in my pack; my mid layer lives on my back.
So why all the stink about mid layers? Because this review is going to talk about the new Westcomb Tango mid layer that hits the shelves for fall 2013, which is now. I was sent a sneak peak version of the Tango in August and did my best to test it out in foul weather on alpine mountain trips to see exactly how it would perform in the off season and how suited it was for the coming ski touring season. From the moment it came out of the moisture controlled packing bag I was not only impressed but inquisitive. What makes it so stretchy? How can something this light and compact possibly keep me warm? I'll answer these questions below in the fabric section.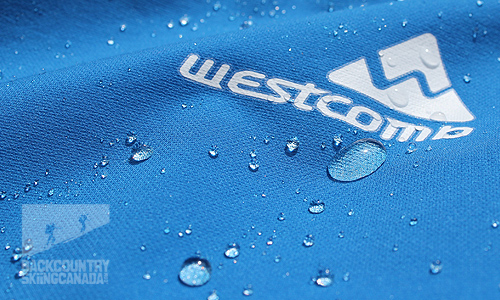 Fabrics:
Polartec Alpha Insulating layer
Down is the reining king (or queen for the ladies) of the insulation world but Polartec Alpha aims to provide incredible insulation without the bulk. Polartec Alpha is reported to keep you warm even when wet but unlike other synthetic insulations Alpha is lightweight and dries faster. It was developed for the U.S. Special Operations so that must say something about its' effectiveness. The best quality of Apha however is that it breathes and allows body moisture to escape so you are not carrying around a damp, heavy mid layer. It's also inherently wind resistant. I know it sounds too good to be true but so far I can attest to all of its' claims. The Polartec Alpha may not be quite as warm as down but it sure breathes better and the Westcomb Tango feels and looks more like a soft shell than an insulating layer.
Pertex Equilibrium Shell
Exterior fabrics have to be strong enough to resist abrasion but light enough to not slow you down. Westcomb uses Pertex Equilibrium in the Tango jacket as it provides both these qualities by using a duplex weave and a denier gradient so it can technically move moisture to the outside where it can then evaporate. The other benefit is the incredible freedom of movement. It provides plenty of stretch through the arms, back and chest so the high reaches are no problem. Pertex Equilibrium also packs down really small thanks to its light weight and small denier (or fabric density).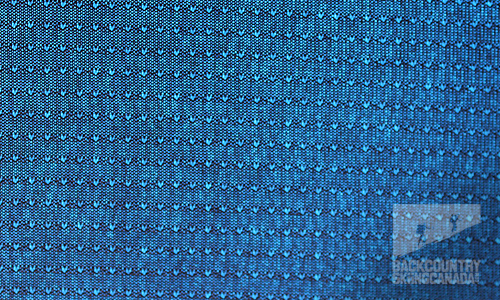 Features:
Fabrics aside, the Westcomb Tango has just enough features to make it functional without adding extra weight. Any self respecting mid layer has to have a hood to keep you warm when the wind picks up and of course the Westcomb Tango has one, although the adjustability is minimal. It is sized small enough to fit under a climbing or ski helmet. Other features include an adjustable waist, two hand pockets and on the final retail piece there is talk of a laminate internal media pocket, but this may have hit the cutting room floor (literally).

Hood adjustability.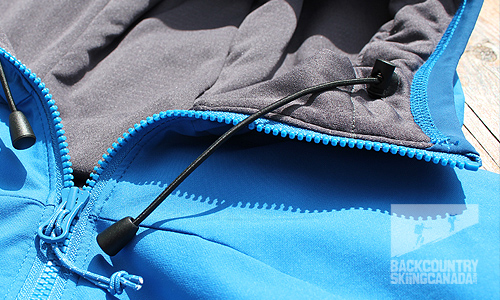 2 hand pockets.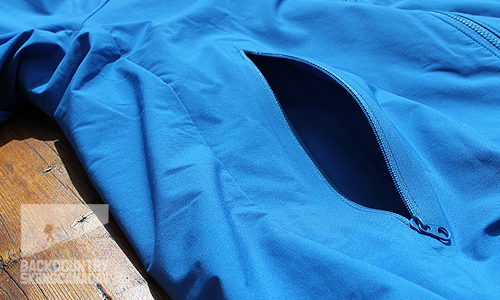 Adjustable waist system.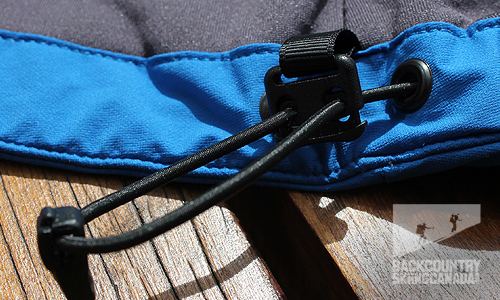 Elastic cuffs.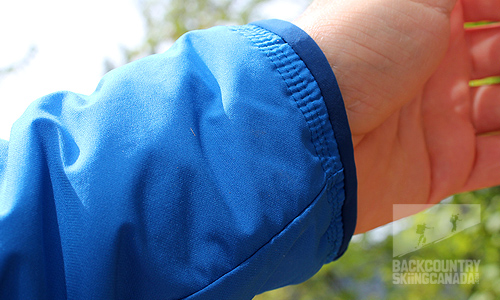 Athletic hood.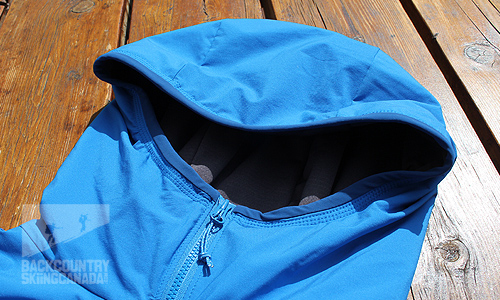 Full Zip.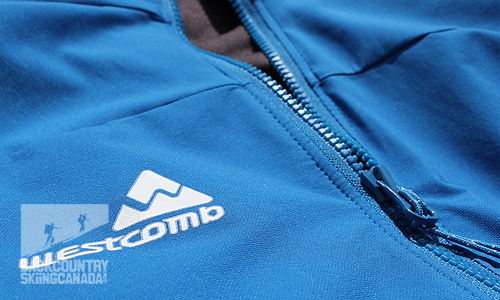 Verdict:
Soft, light, stretchy, warm and comfortable - that's how I would describe this jacket. All admirable attributes of any outdoor garment and 5 reasons why the new Westcomb Tango has found a permanent place in my hiking and ski touring wardrobe. With winter still a few months away I had to test this piece at elevations where cold winds always blow and a good mid layer is crucial. I have tried plenty of other mid layers made out of miracle fabrics but the Westcomb Tango with Polartec Alpha is the first layer that really keeps me warm while not limiting breathability and comfort due to range of motion. While the Westcomb Tango is not as toasty as down it does keep you very warm and is much more versatile than a big down puffy jacket, especially for summer mountaineering trips. It's also incredibly light at just 397g so it goes everywhere with me and I can't wait to test it out ski touring this winter. Stay tuned for an update on how it performs in the backcountry on day long tours.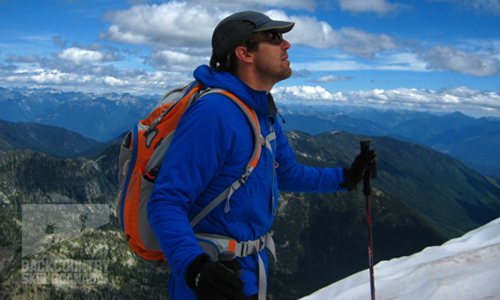 SPECS:
Price: $200US
Weight: 390g / 14oz
Size: XS - 2XL
Colours: Black, Grass, Imperial Blue, Pavement
PROS:
- Soft and comfortable.
- Super stretchy so you barely know you're wearing it.
- Warm but not over warm or stifling.
CONS:
- This pre-production jacket has hood adjustment cords which are far too long and require double handed action since they are not anchored as the hem adjustments are. The Zipper pulls which are required on the pockets in order to make them glove friendly were also missing. These items will be included with the retail version due out this fall.
- Thumb loops would be a nice addition for those who use them as this will be used as a mid layer on occasion.
- No piping on the hem so I can see this location wearing faster since it is not reinforced.
- No napoleon pocket, if for no other reason than looks alone.
- Laminated internal media pocket is always a nice feature but understand that this is a minimal piece.
Rating: 8.5/10
Fit 2/2
Packability 1.5/2
Warmth 2/2
Features 1.5/2
Quality / Price 1.5/2
For additional reviews of Westcomb products have a look at our reviews of the mens Westcomb Revenant Jacket, Westcomb Cayoosh LT Down Sweater, Westcomb Focus Hoody, Westcomb Shift LT Hoody, Westcomb Boreal Fleece, Westcomb Apoc Jacket and the Westcomb Orb Sweater. On the womens side check out the Westcomb Drift Hoody.

This is only our opinion. Do you disagree? Did we miss something? Are we totally out to lunch? Join the discussion in the forums here, and let us know what you think. People like/dislike gear for different reasons so chime in and we'll get a well-rounded evaluation.
Back to the rest of the reviews.
---