Rab Neutrino 200 Down Sleeping Bag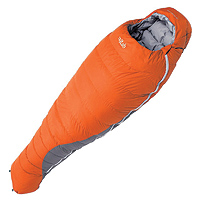 I'm a hot guy in bed. That is, my body is like a 6-foot furnace when I'm horizontal for the night. And when I sleep outside, that furnace seems to kick into overdrive. I've spent more than one evening lying in a tent wishing I could just tear a hole in the fabric to increase airflow. Suffice to say, I'm really picky when it comes to sleeping bags – I don't want a quiver of them so I've spent 25 years searching for the perfect one. It has to be comfortable but streamlined; breathable but not drafty; light and small when rolled up; and (here's the kicker) it needs to be warm in the winter and cool in the summer. That last point is a big ask but I have faith. When I was asked to review Rab's Neutrino 200 down sleeping bag recently, I knew it wasn't going to fulfill all those qualities (it's meant for lightweight use such as cycle touring in moderate climates) but I respect the company and I kept an open mind. The Rab brand was started in 1981 by its namesake, British alpinist Rab Carrington and, four years ago, the business expanded into the North American market after opening an office in Boulder, Colorado. Today, Rab offers everything from clothing and packs to tents and, of course, sleeping bags.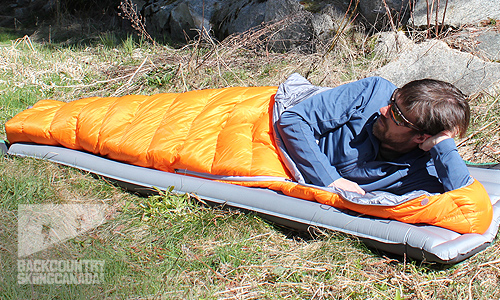 Features:
- Pertex® Quantum outer and inner nylon fabric
- Fill power 800 90/10 goose down
- Mummy taper shape
- Reflective piping on the style line
- 100gsm Primaloft® synthetic draft tube
- Trapezoidal baffle chamber design
- Angled foot box
- Supplied with dry bag compression stuff sac and cloth storage sack
- Hand filled in Derbyshire, UK
- Hanging loops at the food end
- 1/2 length main zipper (left hand zip only)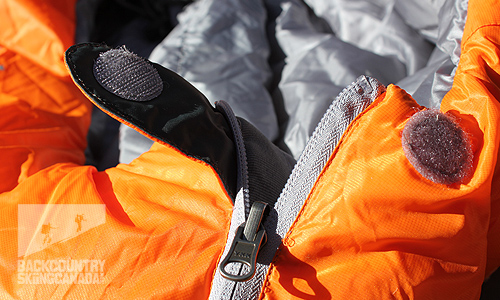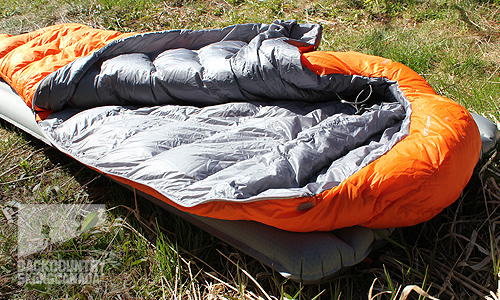 - Internal zipped stash pocket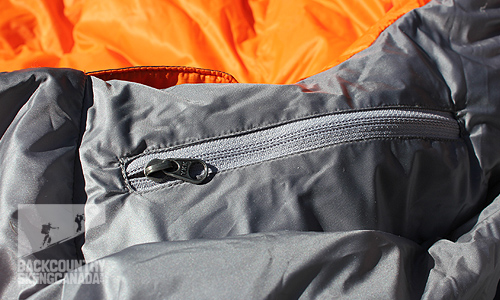 - Anti zip snag webbing tape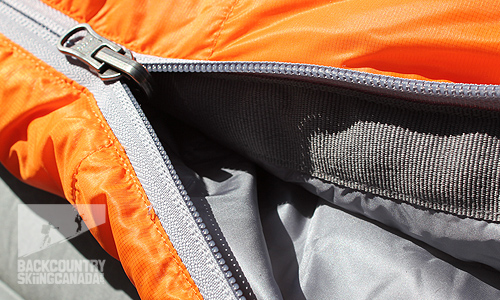 - Internal collar and hood draw cords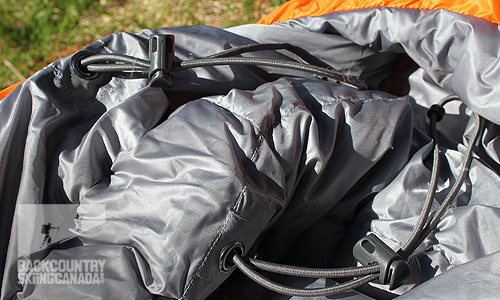 - Internal collar baffle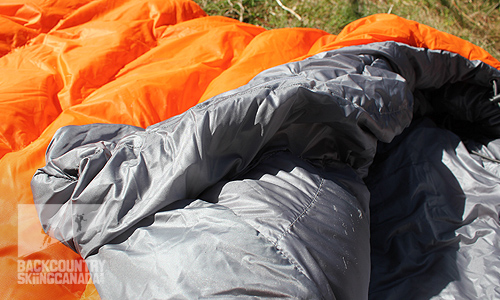 Verdict:
As mentioned above, the Neutrino 200 down sleeping bag is intended for lightweight use. If you're hiking Gros Morne Park, Newfoundland, in August or cycle touring Tasmania in April, this bag will probably be a good fit. If you're sleeping outside during the colder months, however, or even in a backcountry ski hut, this isn't the bag for you. The Neutrino 200's greatest strength is its weight – or lack of. This sleeping bag is, hands-down, the lightest one we've ever reviewed: only 650 grams with the stuff sack. (Speaking of which, the Neutrino's stuff sack is one of the best I've seen on the market. Normally I toss away the pathetic, wilted sacks that come with sleeping bags but in this case the stuff sack is almost as good as the Sea to Summit compression bags I swear by. It has an inner cinch sack and outer, folding dry bag enclosure that keeps it tiny, tight and waterproof.) It didn't take much effort to compress the Neutrino to the size of half a loaf of bread. And it weighs less than my first aid kit! Had I owned this bag during my bike tour around New Zealand I never would have noticed it in my saddlebags.
While weight is definitely the Neutrino 200's strength, warmth is not. Remember how I said my body was a furnace when I sleep? Well, the first time I used this bag the temperature went down to 6°C and I was chilly. There's only 200 grams of down in the Neutrino and I believe it would be prudent if Rab sacrificed some weight by increasing that number. Also, I'd like to see the company change the draw cords – during my cold sleep I pulled both the baffle cord and hood cord tight but due to their size and location, they kept pressing up against my collarbone and were uncomfortable.
The second time I tried the Neutrino 200 was indoors in 17°C temps and I found I was too hot, which is when I realized the drawback of its half-length main zipper – I couldn't open the bag all the way and so my feet cooked. No matter how breathable the company says the Pertex Quantum nylon fabric is, it wasn't enough for my toes. Also, there's a lot of room in the torso area of the bag but my legs felt a bit cramped.
Features that I do like about the bag (aside from the weight and the stuff sack) are the inner zip pocket, the strong Velcro clasp at the neck, its bright colour and the $350 price tag, making it also one of the cheapest bags we've reviewed.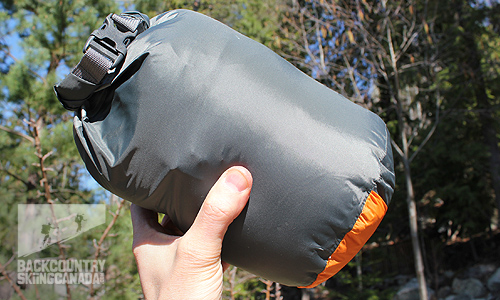 SPECS:
Price: $350CAN
Temperature limit: +6.5°C (comfort), +1.5°C (lower limit), -13°C (extreme)
Weight: 650 grams with stuff sack, 580 with out
Insulation: 800 down
Fill weight: 200 grams
Width: 178 cm (shoulder), 132cm (hips), 106cm (foot)
Fabric: Breathable Pertex Quantum
Colour: Orange
Warranty: Lifetime
PROS:
At only 650 grams, this sleeping bag is lighter than most everything else in my pack. And with its bomber, waterproof stuff sack, it packs up to the size of a half-loaf of bread. It's also one of the cheapest I've ever reviewed.
CONS:
Despite its temperature rating between 2 and 7°C, I slept in spring-like conditions that hovered around 6°C and was on the chilly side of things. I also found it uncomfortable in hotter conditions because of the half-length main zipper that didn't allow the bag to open fully.
Rating: 8/10
Warmth 1/2
Compressibility 2/2
Features .5/2
Weight 2/2
Quality / Price 1.5/2

This is only our opinion. Do you disagree? Did we miss something? Are we totally out to lunch? Join the discussion in the forums here, and let us know what you think. People like/dislike gear for different reasons so chime in and we'll get a well-rounded evaluation.
Back to the rest of the reviews.
---