Lifeproof iPhone case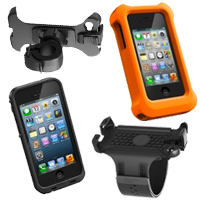 When I was searching for protection for my new iphone 4s I looked no further than LIfeproof's award winning water, snow, dirt and shock proof case. After two months of rugged abuse, ranging from camping to standup paddle boarding to skiing, I can say the Lifeproof lives up to the bill.
Available in a range of colours to suit your style, the slim Lifeproof case boasts an ability to be submerged in water up to 6.6 feet, meaning you can take it just about anywhere during water activities and even answer an urgent call in the shower. I also opted for Lifeproof's life jacket floatation sleeve for SUPing and boating. The sleeve not only gives you peace of mind when out on the water, it also greatly enhances protection of the phone.
The Lifeproof case meets the IP-68 rating for protection against water and dust, and is touted to meet "Military Specifications." Weighing in at only 1.05 ounces, this case stands apart from similar brands (I used to have the bulky Otter case), which makes it much more comfortable in your pocket and hand.
The scratch resistant screen protector is clear and doesn't limit the touch screen functionality as much as other brands I've tried. Admittedly, there is a slight compromise in sensitivity, but I quickly became accustomed to it and have no gripes in this department.
The optical glass lens cover for the camera is vivid and clear. I haven't noticed a decline in optical quality, which is a bonus as I use my phone's camera frequently.
Charge port opens easily for plugging in but still maintains the case's waterproofness when closed.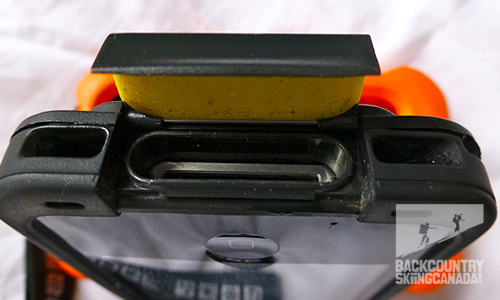 Lifeproof's super clear camera lens cover ensures sharp pictures for your iphone.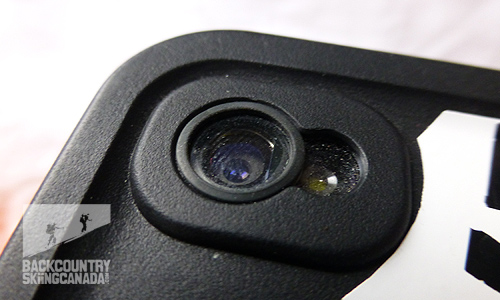 The polycarbonate frame is rugged and seals nicely. It's easy to take on and off as long as you use care with the vital waterproof seal. Lifeproof's website is informative and offers tutorials to ensure you get the proper seal before venturing into the water. In terms of durability, I have dropped my phone a couple times and there's no doubt the Lifeproof case, with its shock-absorbing elastomeric inner-layer, was up to the test.
I also used Lifeproof's armband for outdoor activities and found it comfortable and stayed in place nicely. This is a great accessory for those who want to take their phone while running, hiking, swimming or surfing (you name it), allowing hands free security and the ability to listen to tunes or track your adventure.
Armband attachement is comfortable and stays in place. A locking mechanism ensures the phoned doesn't fall out accidentally.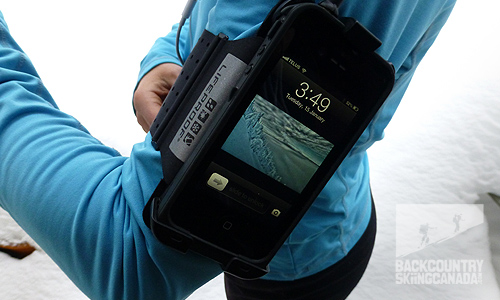 The Lifeproof case comes with a neat adaptor for the audio port that screws in to ensure it's still water proof while allowing you to plug in headphones. A grommet on the adaptor allows you to screw in the audio port cover so you don't lose it – a very handy innovation.
The earphone jack cover screws in to secure the phone from the elements.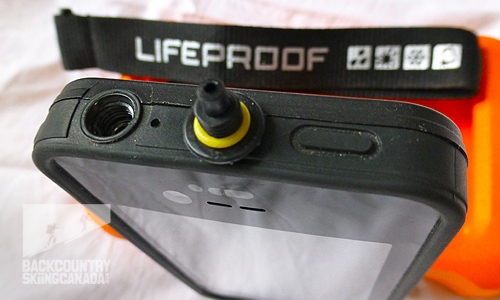 The earphone screw-in adaptor ensures the case is sealed from the elements while allowing you to use traditional ear phones. The small grommet on the adaptor allows storage of the earphone jack cover.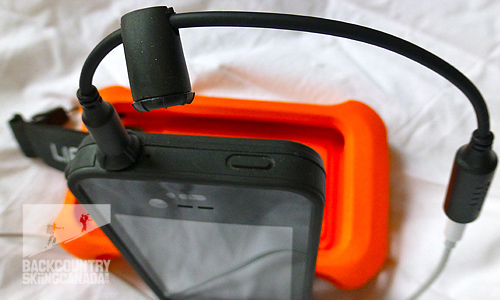 As I use my phone for video and photos, I also got the tripod mount adaptor for the phone, which allows for crisp images. I have even been experimenting with some time lapse photo applications on the phone, which otherwise wouldn't be possible, with some impressive results.
The GoPro mount adaptor allows you to secure your iphone to any GoPro mount accessory. Given the wide range of point-of-virew GoPro mounts out there, the sky's your imagination for filming with your iphone.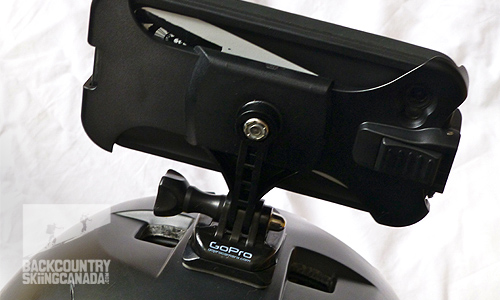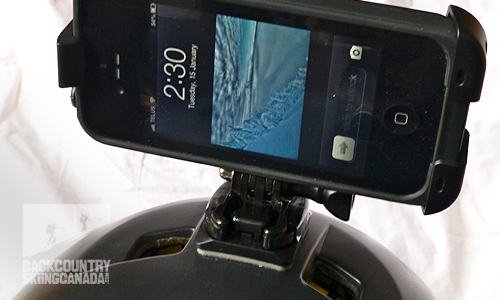 In fact, Lifeproof offers a wide range of accessories ranging from stabilizing dollies for video to speed/cadence sensors for bikes to heart rate monitors. There are some smart minds behind Lifeproof's innovations.
The bright LIfeproof lifejacket allows you to take your phone in the liquid environment with peace of mind. It also provides extra protection. Underwater filming anyone?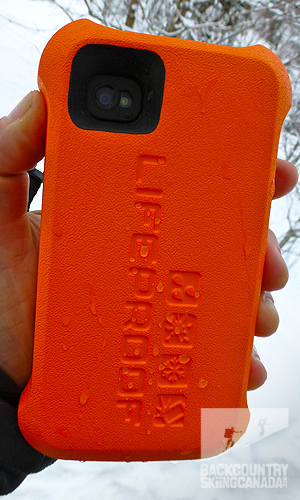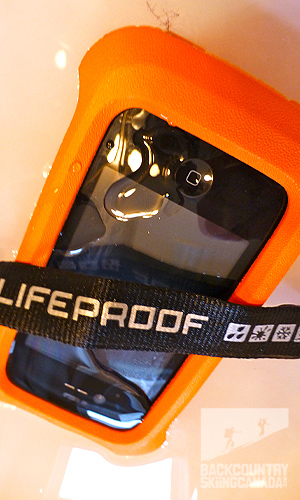 Lifeproof offers cases for all the latest iphone models, as well as ipads and ipod touches.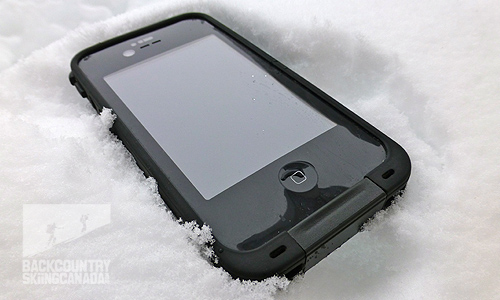 Verdict:
The Lifeproof case is the best I've ever used, and I've had a number of them. It's thin, light, water and dust proof, and doesn't compromise the functionality of the phone. What more could you want?
SPECS:
Price: $69.99 US
Dimensions: 5.1" x 2.6" x 0.4" / 129 mm x 66 mm x 13.3 mm
Weight: 1.05 oz / 29.8 g
Water Proof: Fully submergible to 6.6' / 2 m for 30 minutes
Dirt Proof: Sealed from dirt & dust particles – meets or exceeds IP-68 Ingress Protection Rating
Snow Proof: Sealed from snow & ice – meets or exceeds IP-68 Ingress Protection Rating
Shock Proof: Withstands drops from 6.6' / 2 m – meets or exceeds MIL STD 810F-516
PROS:
- Durable, shock-proof design
- Water proof up to 6.6 feet
- Thin
- Clear, useable touch screen cover
- Excellent camera optics
- Wide selection of useful and unique accessories
CONS:
- Audio hole cover easy to lose (less so if you use the audio adaptor grommet to prevent this)
- Case held down the mute button first time it was put together. This was resolved by taking the case apart and putting back together, but took a while to figure out why my phone was silent
- More expensive than similar cases, but they aren't water proof
Rating: 9.5/10
Ease of use 2/2
Features 2/2
Quality 2/2
Size / Weight 2/2
Price 1.5/2

This is only our opinion. Do you disagree? Did we miss something? Are we totally out to lunch? Join the discussion in the forums here, and let us know what you think. People like/dislike gear for different reasons so chime in and we'll get a well-rounded evaluation.
Back to the rest of the reviews.
---
Backcountry skiing is an inherently dangerous activity that requires experience and knowledge to travel safely. Any of the routes on this site may be dangerous depending on conditions. You are responsible for your own safety in the backcounty—the team behind backcountryskiingcanada.com disclaim any responsibility for any injury resulting from people travelling on routes described on this site. To read our Terms of Use and get all the details, read HERE.
---