Chrome Buran Messenger Bag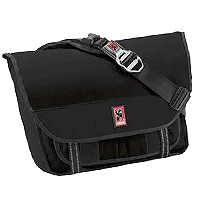 There was one point while reading the "manifesto" of Chrome Industries when I couldn't help but scoff. "Chrome is not about fashion" the all caps prose read, "We make gear that protects people and their things from the elements without looking like you came from the mountains. Tools for living the city (sic)." Well, I live in the mountains and I have to say I think we're a fashionable bunch. In fact, there are those who would argue Nelson, British Columbia, is the epicenter of functional fashion in Canada because of all the adventure guides, mountain bikers, professional skiers and other outdoor athletes who live here and who actually care about how they look when they walk down Baker Street. What we don't have a lot of is bike couriers and hipsters, though, which is the main target market for Chrome I think, given the plethora of tatoos and skinny jeans in their marketing shots.
San Francisco-based Chrome Industries has been around for 17 years and are responsible for some of the hippest clothing, bags and shoes on the market. If you own a fixie with tiny handlebars, or can bike across Manhattan in four minutes, chances are you've heard of Chrome. For this review they sent along one of their collection of 17 messenger bags – a medium-sized commuter bag called the Buran, named for the Russian spacecraft. It features a seatbelt-buckle shoulder strap system, lots of pockets, a briefcase handle, weatherproof Cordura outer shell and a zippered, padded laptop sleeve. (And by laptop, they mean a Mac, because what self-respecting courier would own a PC?)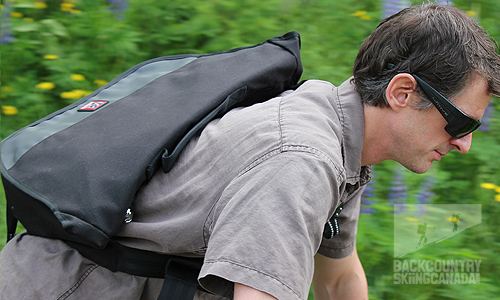 Features:
1. Integrated padded-zippered laptop sleeve fits up to a 17" MacBook Pro
2. Quick-release seatbelt buckle shoulder strap system
3. Briefcase handle and multiple pockets
4. Reflective straps for night visibility
5. Velcro closure system backed up by two plastic buckles
6. Accessory-mounting shoulder strap
7. Weatherproof, 1000-denier Cordura outer shell
8. Weatherproof, military-grade, 18-oz. truck-tarpaulin liner
9. Nylon 69 thread and YKK zippers
Fasten your seat belt (or "chest" belt). The trademark Chrome bag fastening system.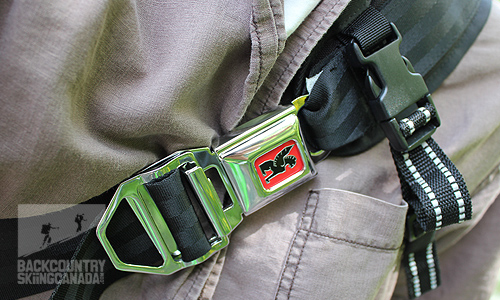 The Buran features a burly 1000-denier Cordura outer shell.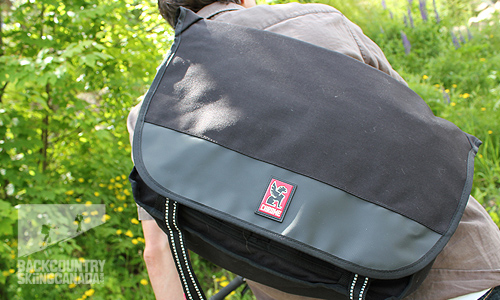 Velcro closure systems backed up by moulded quick-release buckles.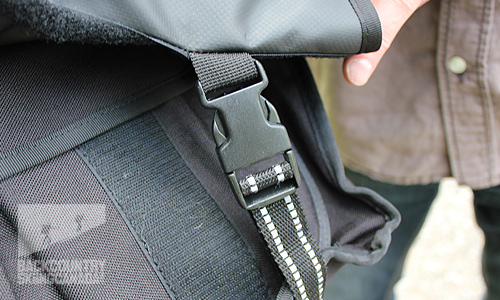 Padded laptop sleeve fits a 17" laptop.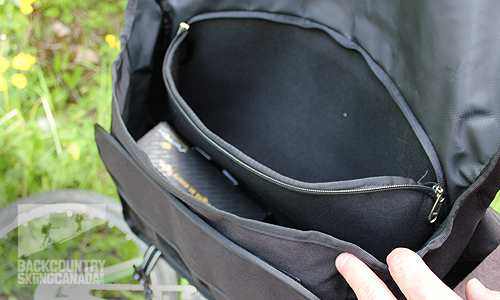 The Buran includes nine pockets of various sizes.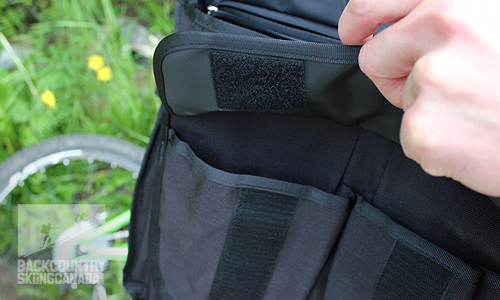 Strong briefcase handle and zippered document/phone pocket.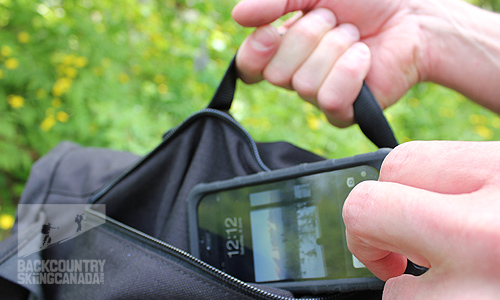 The inside of the Buran incorporates 18-oz. truck-tarpaulin liner.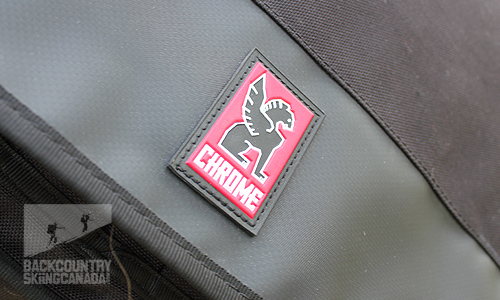 Easy-to-spot reflective straps for night visibility.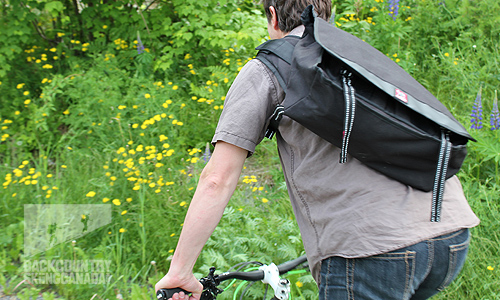 Verdict:
The first thing you can't help but notice about Chrome's Buran messenger bag is the retro-looking seatbelt latching system with the black and red griffin stamp. Not exactly in keeping with my personal style (I'm more of a classic cut jeans kinda guy) but it is functional: one quick push of the button and you're released of your burden. The second thing you notice is the weight: for a 26-litre bag, the Buran definitely feels heavy at 3.8 pounds. The weather-proof backpack I normally use to carry my work items only weighs two pounds and its capacity is 34 litres. That said, my bag doesn't have an integrated, cushioned laptop sleeve, nor does it have nine pockets. Plus I tend to get sweaty with all my gear pressed up against my spine whereas, because of the way the Buran rests diagonally across your back, it's much cooler. It's also surprisingly comfortable to wear, both on and off the bike, and the one feature I really like is the under-arm strap that holds the bag in place when you're tilted over the handlebars or walking upright. The other feature I like is the EVA-padded laptop sleeve – it's large enough to fit a 17-inch screen laptop and between that and the bag's tough Cordura exterior, I know my gear is relatively free from any harm. In fact, aside from my rock climbing haul bag, the Buran is one of the toughest bags I own – all the seams are reinforced, the seatbelt buckle is indestructible and the outer shell is wear resistant and sheds water like a pomade-infused French mustache. There are certain extraneous features that I would never use on the bag though, including the Velcro fasteners on the shoulder strap which I suppose are meant to hold your carabiner key ring, bike lock and CB radio, or whatever means of communication couriers are using these days. Personally, I'd rather see a cellphone pocket on the shoulder strap or even an insulated tube to hold my PBR. The reflective straps on the bag are a nice touch as is the padded suitcase handle and the plethora of pockets range from the deep main one (large enough to carry a 12-pack of cans) to smaller envelope-sized pockets that you can shove your extra spoke cards into. Overall, Chrome's Buran messenger bag is functional and burly and I highly recommend it for anyone wanting to fit in (if only in a very small way) with the caffeine-infused, tatted up bike courier crowd.
SPECS:
Price: $155US
Dimensions (w x h x d): 46 x 32 x 15cm / 18 x 12.5 x 6"
Volume: 26 L / 1586 cu inches
Weight: 1.7 kg / 3.8 lb
PROS:
The Padded laptop sleeve and the comfortable shoulder strap with a secondary under-arm strap to hold the bag in place whether you're riding or walking.
CONS:
Personally, I'm not a huge fan of the courier look and this bag definitely lends itself to that. Plus it's heavy for only a 26L bag.
Rating: 7/10
Innovation 1/2
Function 2/2
Aesthetics 1/2
Features 1/2
Quality / Price 2/2
For additional reviews of Chrome Industries products have a look at our reviews of the Chrome Kursk Pro and Storm Kursk Sneakers and the Chrome Soyuz Laptop Bag.

This is only our opinion. Do you disagree? Did we miss something? Are we totally out to lunch? Join the discussion in the forums here, and let us know what you think. People like/dislike gear for different reasons so chime in and we'll get a well-rounded evaluation.
Back to the rest of the reviews.
---