If your budget is limited have a look here to see what works. We're sure you'll find something that won't break the bank and that will make them super happy. If you have a little more to spend then check out our list of the Best Gifts priced $50-$100, $100-$200, and $200+.
---
Backcountry Skiing Canada Guides and Maps
Why not give the gift that keeps on giving, a detailed backcountry skiing map/guide book. Any backcountry skier would be thrilled to receive a map and/or guide book to show them how to access the goods. Backcountry Skiing Canada produces three guide books and two NEW maps, there's the newly updated West Kootenay Ski Touring Guide 2.0, the ever-popular Whistler & Area Ski Touring Guide, the Lake Louise, Sunshine, Banff & Area Ski Touring Guide and the new Kootenay Pass Backcountry Ski Touring Map and Whitewater Ski Resort Backcountry Ski Touring Map. Pick one (or more) up in our online store and while you are there check out the sixteen other books, maps and guides we have for sale.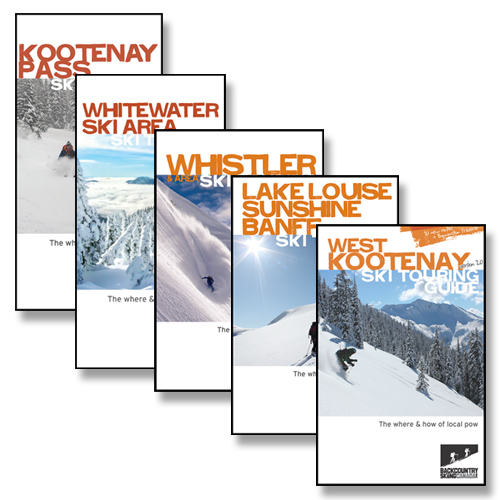 Price: $18.95 - $19.95CAN


---
Athletic Greens
Staying healthy is something we all strive for but finding the time and motivation may be the tough part, the good folks at Athletic Greens aim to change that with their comprehensive nutritional support products. Athletic Greens is Gluten and dairy-free, paleo, keto and vegan-friendly, it is also manufactured in a Good Manufacturing Practice (GMP) Certified and TGA-Registered facility and made 100% in New Zealand. It is essentially 75 high efficacy, bioavailable ingredients in a tasty greens powder that you mix with water or put in your smoothy and then drink. Their subscription model makes it easy to forget about it as a new supply arrives automatically every month. This is all-in-one nutritional support for a healthy gut, heart, body, and mind. A unique gift for this holiday season.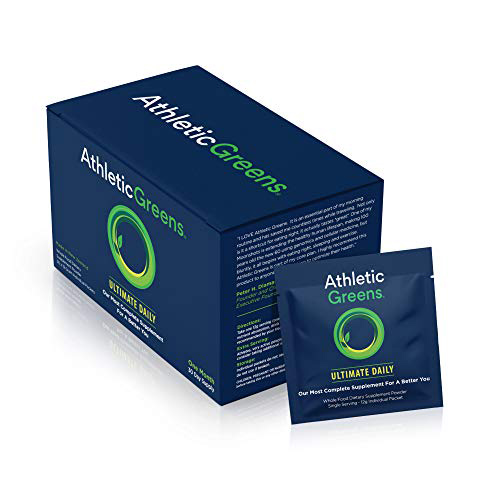 One time - $129.05CAN / $97US ($3.23/serving); Monthly Subscription - $102.44CAN / $77US ($2.57 /serving)
Ingredients: 75 proven vitamins, minerals, and whole-food sourced ingredients


---
G3 Rusechblock Cord
G3's Rusechblock Cord is a lightweight cable "saw" which is specifically designed to cut an isolated block called a 'Rutschblock' which is a type of avalanche test performed in profile pits. G3's sleek design cuts quickly and efficiently leaving a clean cut with less effort than a traditional knotted rope would. This design also minimizes wear on probes as you cut. Its conspicuous bright red colour reduces the risk of losing it in the snow and the two large built-in loop handles allow for easy use with gloves or mittens on. Give the gift of safety this holiday season.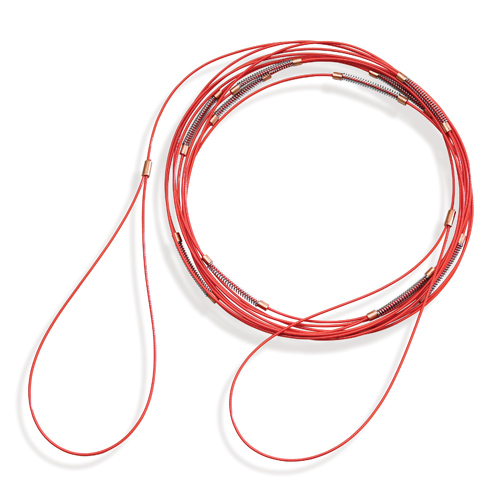 Price: $36CAN / $29US
Weight: 118g / 4.1oz
Length: 5.75m / 18 ft 10 in
Materials: Coated stainless steel cable


---
Pelican G40 Personal Utility Go Case
The only thing that makes a storage case better is if it is waterproof and the Pelican G40 Personal Utility Go Case is that and more. It's also crushproof, dustproof, and is IP67 rated which means it's waterproof to a depth of 1 meter for 30 minutes of protection. Add to this rubberized protective bumpers to protect your valuables against drops and abuse. It's even designed to accommodate an iPhone Xs Max and Samsung Note 9 phones. Who wouldn't want one of these under the tree?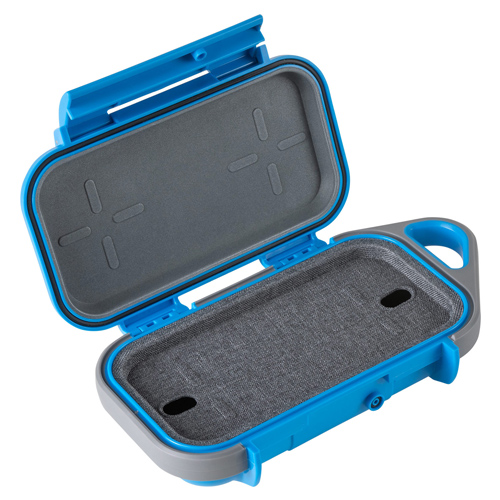 Price: $49.95CAN / $39.95US
Weight: 421g / .93lb
Interior Dimensions: 7" × 3.5" × 1.6"
Colours: 6 Available


---
Vapur Anti-Bottle
The Vapur Anti-bottle has been our go-to way to carry water on hikes and ski tours for the past six years since we first reviewed them. What's an Anti-bottle? It is a reusable, foldable, attachable, freezable, sustainable and convenient way to carry water on the go. They are BPA free, easy to grip, streamlined and flexible so it's easy to stash in your pack. The lightweight design lays flat when empty so it takes up less space in your pack the more you drink from it, and it has the ability to be folded up super small when empty. Clever design and reasonable price point mean this is a no-brainer for anyone who hikes, climbs and ski tours.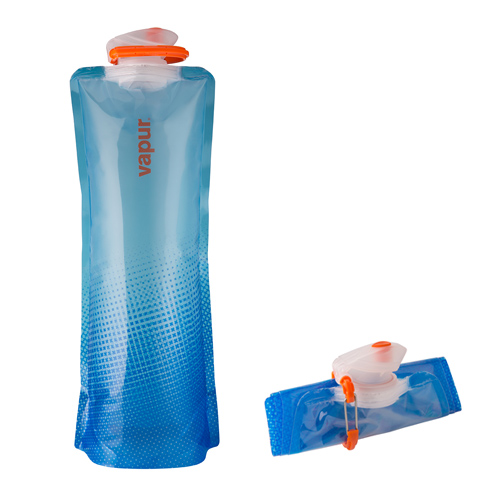 Price: $17.99-$19.9CAN / $9.99-$11.99US (depends on size)
Sizes: 0.7L and 1L


---
Good To-Go
You need to fill your adventures with great tasting, easy to make nutritious food and this is where Good To-Go comes in. Their thirteen different varieties of entrees and breakfasts provide a quick solution when your stomach starts to grumble in camp. These prepared meals use healthy ingredients you can actually recognize and pronounce, and are ready in just 20 minutes by adding 300ml of boiling water to the pouch, or 600ml for double servings. They have vegan and gluten-free options, are hand made and also save a heap of weight in your pack. Consider a healthy ready to go alternative for your next big adventure or for the hiker/skier on your gift list.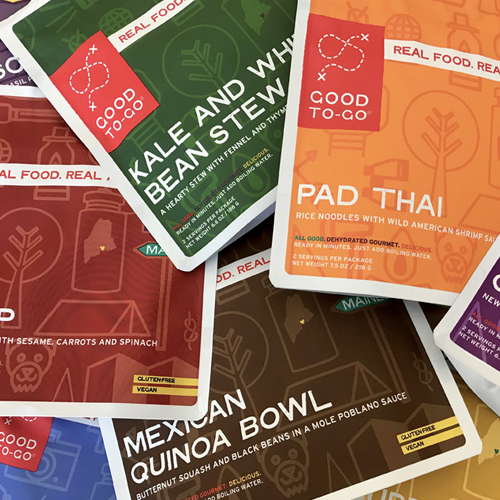 Double entree $17.25 CAN / $12.95US
Single entree $9.95 / $7.25US
Breakfast $9.50CAN / $6.50 US
Flavours: 13 in total


---
SealLine Blocker Zip Sack
Is it just me or does everyone in the world love organizational aids? These little easy-to-see sacks are perfectly sized for fitting the smaller things in your life—think toiletries, first aid items and or camp kitchen kit. At well under 50 bones, they will bring great (and economical pleasure) to the guy or gal on your list.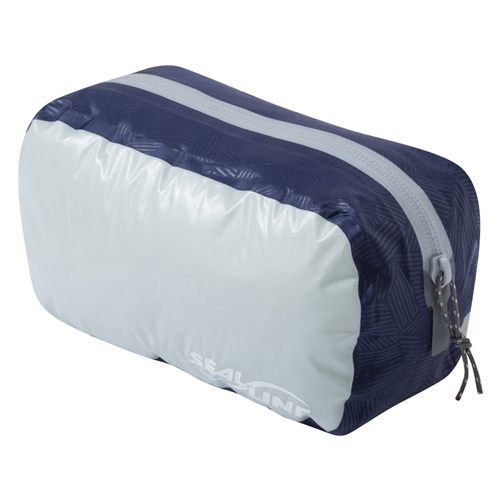 Price: $27.95 - $40.95CAN / $21.95 - $31.95US (price varies by size)
Sizes: S, M, L
Colours: Navy, Orange, Green Camo, Blue Camo
Weight: 0.02kg / 0.9oz (M)
Material: 70D polyurethane-coated nylon


---
Point 6 Ski Carve Light OTC
A good pair of ski sock is worth every penny after a long day in the backcountry and Point 6's Ski Carve Light OTC are about as good as it gets. These are Point 6's best-selling ski socks and for good reason, their 61% Wool, 5% Spandex and 34% Nylon construction means they have all the amazing properties of wool but also the durability that Nylon brings to the table with the stretch and compression that spandex has to offer. The light terry loop cushioning in the shin and under the foot provides comfort where you need it most and warmth all over. Consider these the Goldilocks socks—not too thick, not too thin, just right for the lucky person on your list.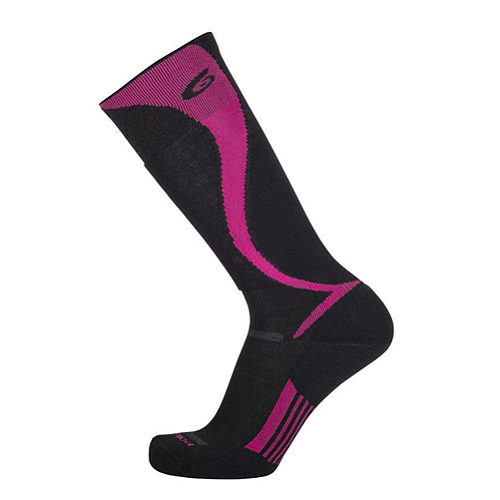 Price: $35.00CAN / $28.00US
Fabrics: Wool 61% Spandex 5% Nylon 34%
Sizes: S, M, L


---
Platypus Big Zip EVO
Thirsty? Not for long! The Platypus Big Zip Evo is a sure-fire way to ensure you stay hydrated out on the trail or uptrack. This baby promises a taste-free, high flow-rate experience. It's easy to plant in your pack and is virtually spill-proof. Heck, it even has a one-hand filling feature. Take the plunge and pick one up for a loved one or buddy this holiday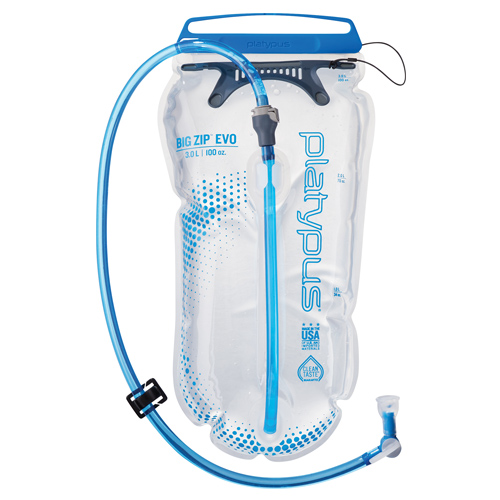 Price: $39.95 - $42.95CAN / $36.95 - $39.95US (price varies by size)
Sizes: 1.5L, 2.0L, 3.0L and a Lumbar 2.0L
Colours: Navy, Orange, Green Camo, Blue Camo
Weight: 0.18kg / 6.5oz (3L)
Material: Polyurethane, silicone


---
Patogonia Sapka Headband
There're baaaaa-ack. Who doesn't want a headband these days? The Sapka is a cozy headband to accompany you around town or on the uptrack. Thick and stylish, the 4" width keeps head and ears warm and happy. It's a simple gift that'll make anybody feel like a kid again. Put it under the tree or your vegetation of choice. Anyone would love to get this item around the holidays.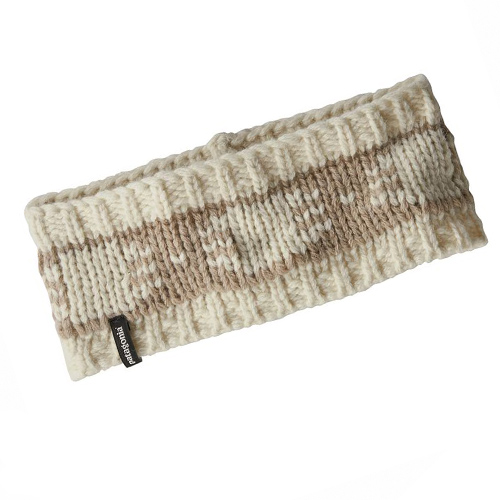 Price: $45CAN / $35US
Sizes: One size fits all
Colours: Black. Birch White, Dolomite Blue
Material: acrylic


---
GoBites Ti-Uno
Lightweight rules supreme in the backcountry and the GoBites Ti-Uno is designed to be two utensils in one, a fork and spoon—one on each end. Its titanium construction keeps it seriously light at just 25 grams but this 'spork like' utensil is not like those others you've used before. The GoBites Ti-Uno has a unique U-shaped head orientation which makes the Uno much more comfortable to hold. The spoon end is deep enough to slurp soup and has low-curvature edges to scrape container walls, while the fork has tines long enough to twirl spaghetti. Light, well designed and ideal for the camper on your list.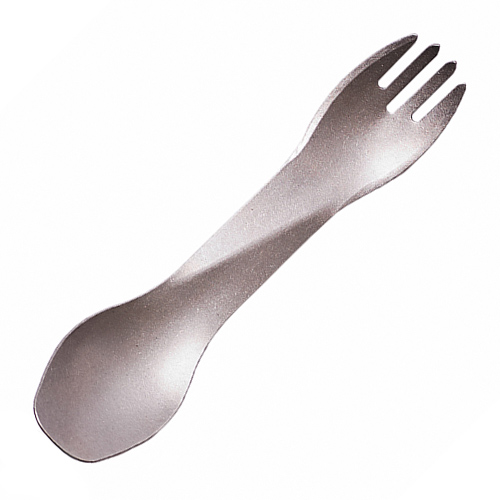 Price: $21CAN / $15.99US
Materials: titanium
Weight: 25g / 0.88oz
Dimensions: 16.5 x 4cm / 6.5" x 1.6"
Spoon Capacity: ~8.1ml / 1.5 teaspoons


---
GSI Outdoors Escape HS 2 Litre Collapsible Camping Cooking Pot
GSI Outdoors has perfected the hybrid silicone collapsable pot with their Escape HS 2 Litre Collapsible Camping Cooking Pot. It saves 53% more space in your pack, cooks 30% faster and saves 30% more fuel than a traditional metal pot. The Garnet-hard, non-reactive, hard anodized, heat sink base is responsible for the faster cooking times while the Teflon with Radiance Technology provides a non-stick, even-heating scratch and abrasion resistance cooking experience. The lightweight, crushproof, strainer lid has built-in silicone thumbpads and dual bail to lock the lid in place when travelling. High-tech cook wear for the Gordon Ramsay's on your holiday gift list.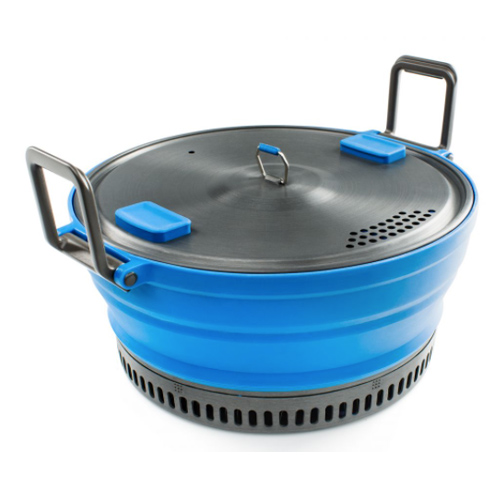 Price: $49.95CAN / US
Weight: 512g / 1.13lb
Materials: Hard Anodized Aluminum, Nylon, Silicone
Includes: 2 L Collapsible Pot, Folding Handles, Strainer Lid
Dimensions: 25 x 22 x 5.3cm / 10 x 8.8 x 2.1"


---
SAXX
Underwear has come a long way as of late and the big innovators in this realm is SAXX with their BallPark Pouch, Three-D Fit and Flat Out Seams. The big news was the BallPark Pouch which keeps your gear in place and comfy, once you try it you'll never go back to regular boxers or briefs. SAXX has several styles to choose from but we'd recommend the Platinum which is their softest style to date as it uses premium Modal, Blacksheep which uses merino for optimal moisture control, temperature regulation and anti-microbial performance, and Kinetic with their semi-compression fit and 4-way stretch micro-mesh material.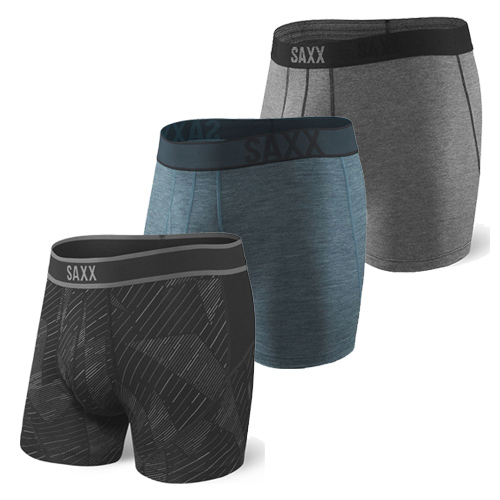 Price: Platinum - $37CAN / $35US; Blacksheep - $47CAN / $45US; Kinetic - $38CAN / $40US
Fabrics: Platinum - Modal and spandex; Blacksheep - 95% merino wool and 5% spandex; Kinetic - Nylon and spandex
Sizes: S, M, L, XL, XXL


---
Sherpa Adventure Gear Tarcho Organic Cotton Short Sleeve
This hypoallergenic 100% organic cotton T-shirt is soft and breathable. It features set-in sleeves and prayer flag reinforcement tape lining on the neck along with the prayer flag design on the chest. This is the gift from Sherpa Adventure Gear that says you get out there to adventure but don't always have to dress like a guide. The Tarcho Organic Cotton Short Sleeve, perfect for you or that adventure obsessed person on your gift list.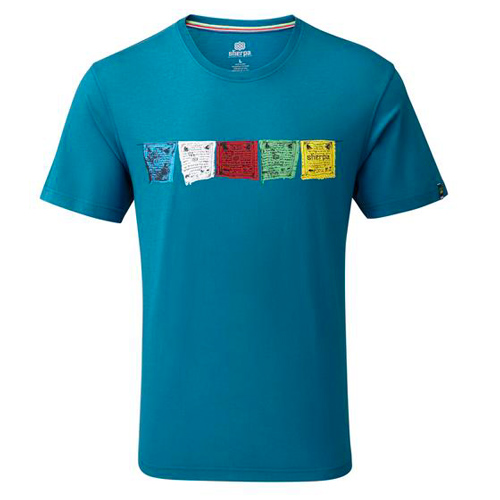 Price: $44.94CAN / $29.95US
Sizes: S, M, L, XL
Colours: Potala Red, Kharani, Rathee Blue, Mewa Green, Raja Blue
Fabric: 100% organic cotton
Weight: 400g / 14.11oz


---
Nuun Sport, Nuun Immunity & Nuun Endurance
Nuun has a few new products out including Nuun Sport which is a tasty & hydrating blend of electrolytes and minerals that provides complete hydration on-the-go. Their new Immunity tablets are a tasty blend of botanicals and electrolytes for ongoing immune health support and there's Nuun Endurance powder which is a blend of electrolytes and carbohydrates for long or intense workouts. Simply mix a tablet or scoop with 500ml of water, drink and go!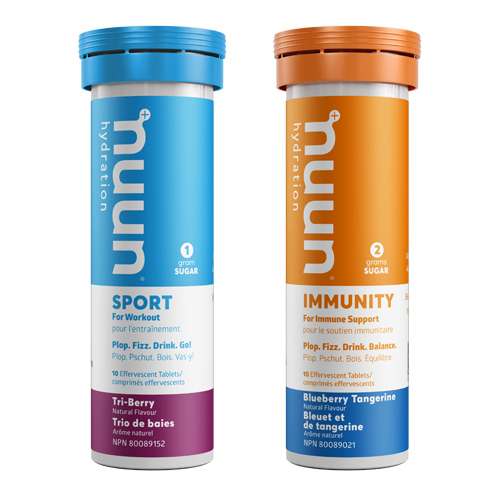 Nuun Sport
Price: $10CAN / $7US
Tube: 10 tablets
Weight: 55g / 1.95oz
Flavours: Lemon Lime, Strawberry Lemonade, Tri-Berry, Watermelon, Tropical Fruit, Orange, Grape, Citrus Fruit, Mango Orange W/ caffeine, Cherry Limeade W/ caffeine, Fresh Lime W/ caffeine, Wild Berry w/ caffeine.
Ingredients: Citric Acid, Dextrose, Natural Flavours, Beet Powder Colour, Rice Extract Blend, Stevia Leaf Extract, Avocado Oil, Malic Acid.
Material: 100% recycled polyester and nylon plain weave

Nuun Immunity
Price: $10 CAN / $7US
Tube=10 tablets
Weight: 55g / 1.95oz
Flavours: Orange Citrus, Blueberry Tangerine
Ingredients: Dextrose, Citric Acid, Natural Flavours, Stevia Leaf Extract, Avocado Oil, Rice Concentrate.

Nuun Endurance
Price: $32CAN / $20US
Canister=16 servings/~19g
Weight: 304g / 12oz
Flavours: Mixed Berry, Citrus Mango, Lemon Lime
Ingredients: Cane Sugar, Dextrose, Sodium Citrate, Citric Acid, Organic Natural Flavours, Potassium Citrate, Potassium Chloride, Magnesium Citrate, Calcium Citrate


---
Sea To Summit Travelling Light Eyeshades
Travelling over the holidays? Ease the challenge of trying to get some shut-eye on with Sea To Summit's Travelling Light Eyeshades. They come in a host of fun colours and are made with a Delicate, contoured microfibre lining for sleeping comfort. They pack down small and are ultra-light as well as being washable and reusable. Sea To Summit even throughs in a pair of earplugs. Bonus!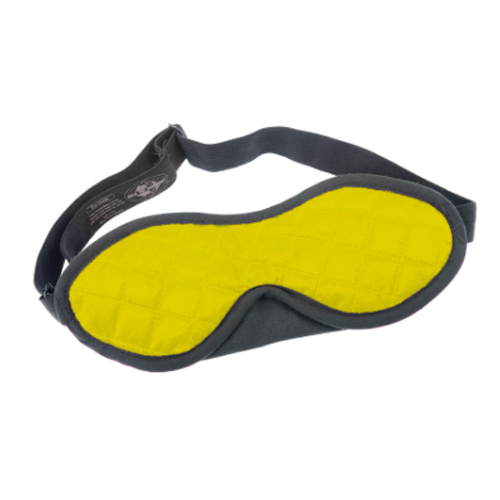 Price: 19.95CAN / $17.95US
Colours: Lime, Berry, Grey, Pacific Blue
Weight: 23g / 0.8oz
Dimensions: 19.25 x 7.75cm / 7.6 x 3.1"


---
FITS Light Ski 'BrewSki' Socks
Who wouldn't want a fun pair of 'BrewSki' Socks from FITS? These high-performance hybrid ski socks are an over-the-calf style which features cushioning in the toe box, shin and heel. They're ideal for the skier looking for extra padding in all of the right places. Made with a good portion of Merino Wool, they naturally wick moisture while the Nylon and Poly increase durability and Lycra gives them stretch and compression qualities. Keep your tootsies warm and cosy and have a little fun this winter with FITS Light Ski 'BrewSki' Socks.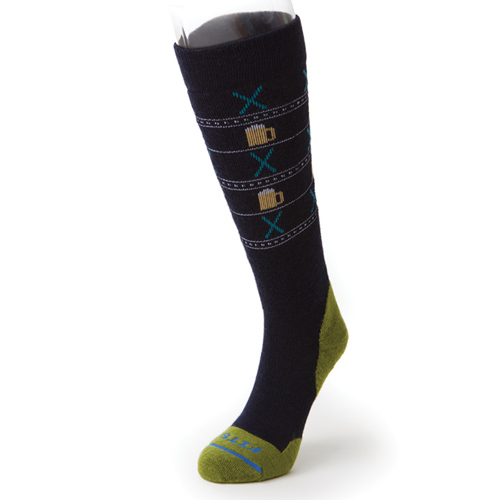 Price: $33.14CAN / 24.99US
Fabric: Merino Wool66%, Nylon 26%, Polyester 8%, Lycra 2%
Colours: Nacvy, Light Grey
Sizes: S, M, L, XL, XXL


---
Hangtime Koala
No one wants to drop there $1,000 phone in the snow or from the chairlift so consider the Hangtime Koala the ultimate insurance policy. The Koala is a rugged smartphone leash that's simple to use, secure, and the compact camera-friendly design slips over any phone, with or without a case. The tether is tightly coiled but extends to an impressive 4 ft in length, so it's selfie-friendly. The perfect gift for that klutz on your gift list.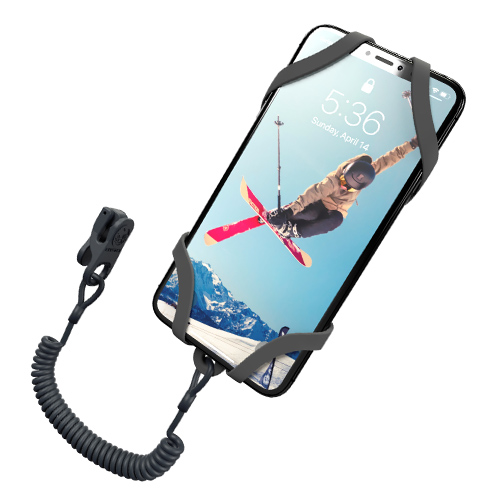 Price: $33CAN / $25US
Weight: 38g / 1.34oz
Colours: Deepwater Blue, Hops Yellow, Sunset Red, Campfire Grey


---
Luci EMRG
The Luci EMRG is a pocket-sized lantern, flashlight, and emergency light all-in-one. When inflated it's large and bright, packed down its one quarter the size so it takes up no room in your pack. Charged by the sun this solar-powered light is also waterproof, lightweight, and extremely durable. A cool yet affordable tech gift for those adventurers out there.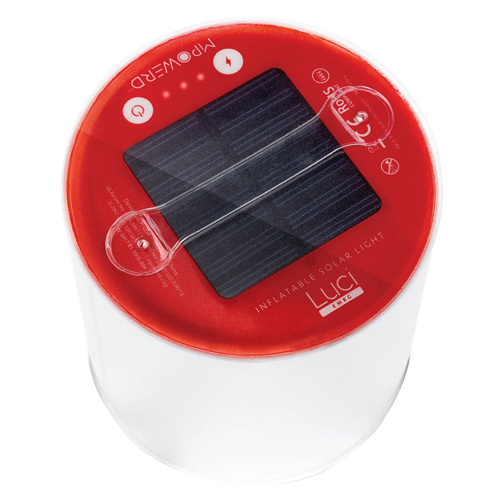 Price: $22CAN / $14.95US
Dimensions: Diameter - 10.2cm / 4"; Height - 10.2cm / 4"; Collapsed - 2.5cm / 1"
Weight: 72g / 2.5oz
Brightness: 25 lumens


---
Nikwax
Nikwax has a variety of reasonably priced gift ideas to help keep waterproof gear in tip-top shape. The Hardshell DUO-Pack will clean and waterproof hardshell fabrics that have lost their DWR coating. A clean hardshell is one that can breath and repels water better so be sure to use tech wash often and then re-coat with the TX.Direct Wash in waterproofing. Your climbing skins need a little love as well, apply Nikwax Skin Proof to ensure they repel water, ice and continue to perform reliably. The same goes for your gloves. Nikwax's Glove proof will keep your leather protected, breathable and grippy.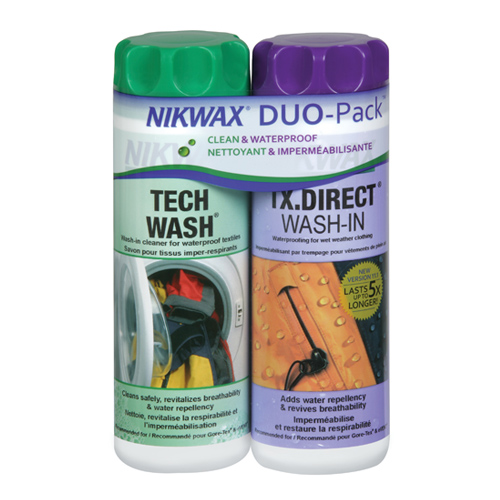 Prices:
Hardshell DUO-Pack: $28.99CAN / $20.75US
Ski Skin Proof: $13.00 CAN / $8.25US
Glove Proof: $11.99 CAN / $8.25US

Volumes:
Hardshell DUO-Pack: 125ml each
Ski Skin Proof: 125ml
Glove Proof: 125ml


---
Stanley Classic Trigger-Action Travel Mug
Stanley offers their Trigger-Action Travel Mugs in two sizes, 16 and 20 ounces and they feature 18/8 stainless steel construction which is BPA-free with double-wall vacuum insulation. The solid design means they are leakproof with a push-button lid that is easy to use and clean by popping it in the dishwasher. The Classic Trigger-Action Travel Mug is also car cup compatible—of course. The ideal low price/high appreciation gift.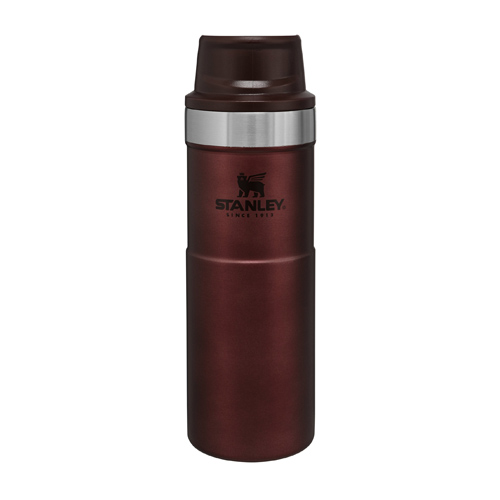 Prices: 16oz - $37CAN / $25US; 20oz $34CAN / $23US
Colours: Wine Red, Nightfall, Polar, Hammertone Green, Matte Black
Sizes: 16oz, 20oz
Weight: 16oz - 162g / .36lb; 20oz - 177g / .39lb
Heat retention: 16oz - 7 hours; 20oz - 9 hours
Cool retention: 16oz - 10 hours; 20oz - 12 hours


---
Eagle Creek Pack-It Specter Shoe Sac
Packing shoes next to your isn't a problem when the shoes are clean but after a serious hike or trail run you need to ensure they stay separated from everything else. Enter the Eagle Creek Pack-It Specter Shoe Sac, its large front zip makes it easy to use and it can accommodate a pair of shoes up to size 13 or two pairs of sandals. Because it's water repellant it also keeps your shoes dry if they have to endure light rain. A simple solution to every traveller's dilemma and an ideal gift for the worldly person on your gift list.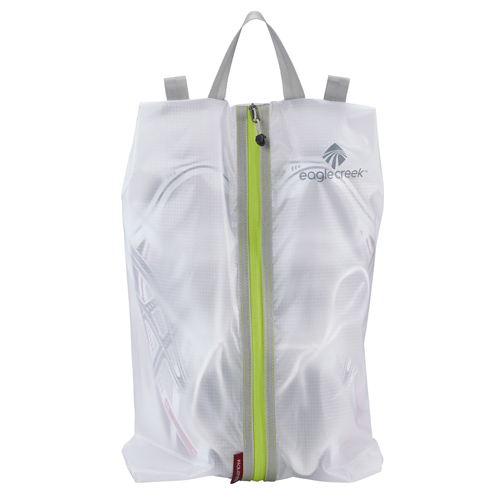 Price: $21.95CAN / $18.95US
Colours: White/Strobe, Strobe Green, Brilliant Blue, Volcano Red
Dimensions: 41 x 23cm / 16 x 9"
Weight: 28.4g / 1oz
Material: 30D Silnylon Ripstop


---
Bottle Bright
You know that funk all water bottles and water bladders get after a period of use. That funk that you just can't seem to clean out due to those hard to reach nooks and crannies. Yeah, that funk. That's what Bottle Bright is designed to get rid of. It's a natural, safe, non-toxic, biodegradable & chlorine-free solution to funk and grime build up in reusable beverage container and water holders of all kinds. They're tablets that you simply drop into warm water and let the bubble and fizz do all the work. After you don't even have to rinse out the bottle as there is no residue, film or weird taste left behind. The new way to clean, Bottle Bright.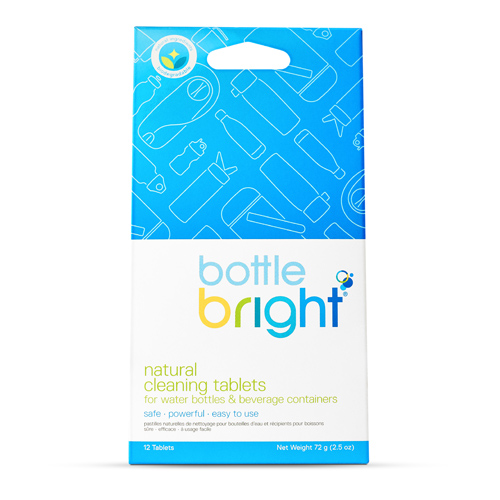 Price: 12 for $8US, 36 tablets $22US, 144 tablets $80US