If you have a reasonable budget have a look here to see what works. We're sure you'll find something that won't break the bank and that will make them super happy. If you have a little more to spend then check out our list of the Best Gifts priced $200+.
---
Pale Blue Earth Sustainability Pack
Nearly 28 billion batteries are thrown away annually in the world today, yes,… that's billion with a 'B'. In the US alone that's 180,000 tons of batteries per year, and they are made up of heavy metals and are considered hazardous waste. The alternative is to switch to rechargeable batteries which can significantly reduce this massive amount of E-waste. But, rechargeable batteries lose their charge fast especially when stored over long periods of time and you need to buy a charging device which is yet another thing.

is where Pale Blue Earth comes in. They are a Park City company that has taken batteries into the 'lithium-ion age' . They have integrated battery management technology into their batteries which makes them higher performing, convenient, reliable and user friendly. Their Sustainability Kit includes 8 AA and 8 AAA batteries along with a 4-to 1 charging cable. This means no charger is needed as the batteries have a built-in micro USB charge port, simply plug them into any USB port on an existing phone charger, laptop or computer and you can charge four batteries at once. Each battery has 1000+ charge cycles and can be charged in under 1 hour for AAA and under 2 hours for AA's—that's 5x faster than conventional Ni-MH rechargeable batteries. An integrated safety circuit protects not only the batteries but also your devices, so no more overload, leakage, short circuit, over-voltage, and high temperature. Pale Blue Earth batteries provide higher power and more consistent output through their use cycle than traditional batteries and their Lithium-ion chemistry has a much lower self discharge current and also holds a strong voltage through its discharge cycle.

Pale Blue Earth is also a member of 1% for the Planet and POW so they not only make innovative and environmentally conscious products but they also walk the walk when it comes to corporate involvement in making the change we need in the world.

Not only will you save a lot of money on batteries but you'll also divert a lot of batteries from the landfill.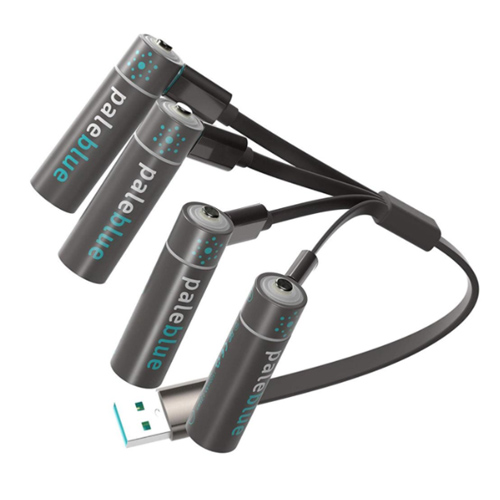 What's Included:
8 Pale Blue AA Batteries
8 Pale Blue AAA Batteries
1 4-to1 Charging Cable
Features:
Fast Charging Lithium Battery
1000+ Charge Cycles
Convenient Micro USB Charge Port - Just plug any micro USB cable or use the included cables to charge four batteries at once.
Built-In LED Charging Indicator - Pale Blue Batteries let you know when they are fully charged.
On-Board Smart Technology Provides Safe Charging - No more batteries ruining expensive electronic devices!
Price: $115.99CAN / $89.99US
Individual Battery Weight: AA - 17.5g / ; AAA - 7g /
Chemistry: Lithium Ion
Power [W-h]: (AA: 2.25W-h) (AAA: 0.675W-h)
Voltage: 1.5V

---
Smith Proxy Goggles
Smith is a big player in the helmet, sunglasses and goggle markets and for good reason—they know a thing or two about optics. Their Proxy Goggles offer a wide field of view along with a spherical lens and their mind-blowing ChromaPop technology. ChromaPop boosts contrast so you can see better in all light conditions and ensure you don't miss any detail no matter how small. Their sleek frame design hugs your face for a seamless fit that maximizes peripheral vision. Smith also designs their goggles and helmets to work together which they call 'AirEvac helmet integration' which will help maintain fog-free clarity with the new Proxy Goggles.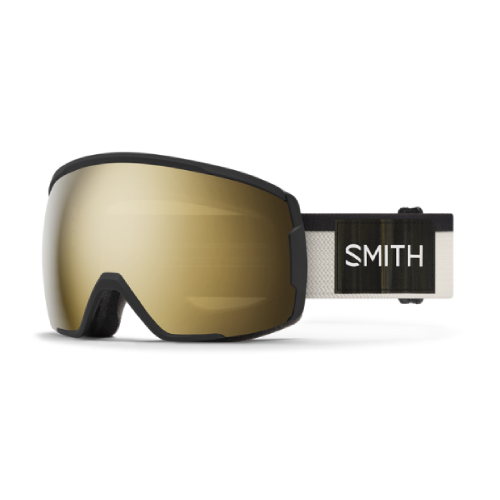 Features:
Spherical Carbonic-x lens for distortion-free optics and impact resistance
Fog-X anti-fog inner lens for fog-free performance
ChromaPop™ lenses enhance contrast and natural colour to make the details pop
Light-sensitive Photochromic lenses adapt to changing light conditions (optional)
Designed for ultimate integration with Smith helmets for maximum comfort, venting and fog-free performance
QuickFit strap adjustment system lets you find the right fit fast
Ultra-wide, silicone-backed strap stays put
Three-layer DriWix face foam wicks moisture for a fog-free fit
Responsive Fit™ frame adjusts to your face for a precise, comfortable fit
Medium fit; Available in Low Bridge Fit for faces with a lower nose bridge and/or a wide or high cheekbone shape
Price: $180-$220CAN / $150-$170US
Colours: Citrine, AC | TNF x Austin Smith, French Navy, Lava, White Vapor
Lens Options: ChromaPop Sun Black, ChromaPop Sun Black Gold Mirror, ChromaPop Photochromic Rose Flash, ChromaPop Storm Rose Flash, ChromaPop Everyday Red Mirror, ChromaPop Photochromic Red Mirror, ChromaPop Everyday Green Mirror

---
Petzl Swift RL Headlamp
Petzl's Swift RL is a very powerful and compact headlamp that uses their REACTIVE LIGHTING technology to prolong battery life by sensing how much light to shine and for how long. A built-in sensor analyzes the ambient light and automatically adjusts brightness to your needs so that light and battery life is never wasted. With 900 lumens, this is the most powerful of the Petzl's compact headlamps and ideal for hiking, ski touring and any outdoor adventures where you need to see in the dark. With a built-in rechargeable battery, a reflective headband that remains visible at night, a single button for easy control of all lamp functions (including lock function), it's amazing that it weighs only 100 grams. Built for the adventurer on your holiday gift list, the Petzl Swift RL Headlamp will be a well appreciate and useful addition to their kit.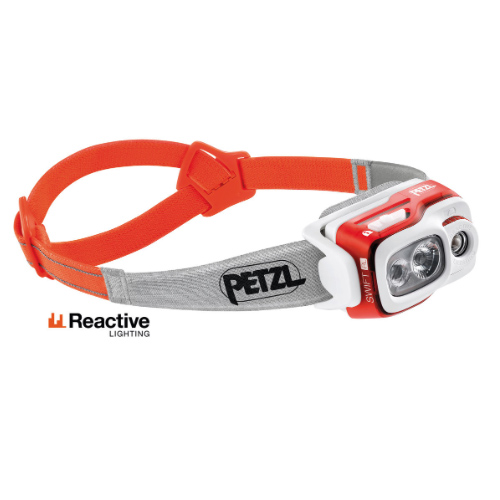 Features:
Ease of use, with a single button providing control of all functions: ON/OFF, lighting modes, brightness and locking
Choice of two lighting modes, selected with a long hold: REACTIVE LIGHTING® or STANDARD LIGHTING
LOCK function to avoid accidentally turning on the lamp during transit or storage, or to lock lighting settings during your activity
Five-level gauge for precise monitoring of the battery charge level
Headlamp can be tilted upward to see ahead when worn around the neck
Detachable, washable headband
Longer burn time, greater visual comfort and less manual operation with REACTIVE LIGHTING® mode, which allows the light sensor to automatically adjust brightness and beam pattern, optimizing battery usage
Minimum burn time of 5 hours in REACTIVE LIGHTING® mode (STANDARD level), built to power through long activities
Visual comfort enhanced by the mixed beam, which provides high-performance lighting for outdoor activities: proximity vision, movement and distance vision
Comfortable fit provided by the ergonomic adjustable headband, with two-part construction (Petzl patent) for optimal stability during dynamic activities
Reflective headband to remain visible at night
Lithium-Ion 2350 mAh battery, rechargeable via the type B micro USB port, with battery charge indicator
Price: $159.95CAN / $119.95US
Brightness: 900 Lumens
Weight: 100g / 3.5oz
Colours: Blue, Orange, Black
Energy: 2350 mAh Lithium-Ion rechargeable battery (included)
Charging Time: 6hr
Watertightness: IPX4 (weather-resistant)
Guarantee: 5 Years

---
Leatherman Curl
New from Leatherman this spring is their Curl Multitool which is based off their popular Wave Plus tool, but at a lower price point. This compact and capable multitool features 15 different tools, including pliers, a knife blade that's accessible with one hand, spring-action scissors, a screwdriver with exchangeable bits, and more. With all this, you'll be prepared for anything that comes your way on your next adventure. Several of the tools are alos outside-accessible so no need to open the multitool to access them and all the features are operable with one hand which is important when you are trying to fix whatever problem you are faced with.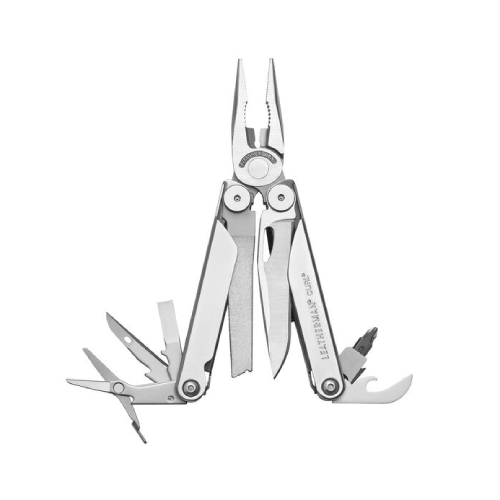 Tools Included:
Needlenose Pliers
Regular Pliers
Hard-wire Cutters
Wire Cutters
Wire Stripper
420HC Knife
Large Bit Driver
Spring-action Scissors
Diamond-coated File
Can Opener
Bottle Opener
Awl w/ Thread Loop
Ruler (4 in | 10 cm)
Wood/Metal File
Medium Screwdriver
Features:
One-hand Operable Features
Outside-accessible Features
Bit Kit Compatibility
Removable Pocket Clip
Price: $106.95CAN / $79.95US
Length: 10cm / 4in
Width: 3.14cm / 1.24in
Thickness: 1.5cm / .6in
Weight: 212g / 7.5oz

---
Smartwool Men's Intraknit Merino 200 Crew
As the name suggests Smartwool's Intraknit Merino 200 Crew uses the companies revolutionary Intraknit technology which creates apparel with less seams, and an articulated fit and body-mapped ventilation which adds up to reduce bulk and provides better movement overall. The gender-specific ventilation is ideally placed to maximize thermoregulation and breathability during high-intensity activities, while the increased moisture management of the Intraknit Merino 200 Crew increases movement, and comfort. The Intraknit Merio 200 Crew is made from Smartwool's Sport yarns which are made up of 53% Merino Wool, 45% Polyester, and 2% Elastane which provides the best properties of each yarn. With the anti-microbial and thermoregulating properties of merino wool, the moisture management and durability properties of polyester and the stretch, comfort and fit of Elastane—you get a technical base later that is understated with a clean design.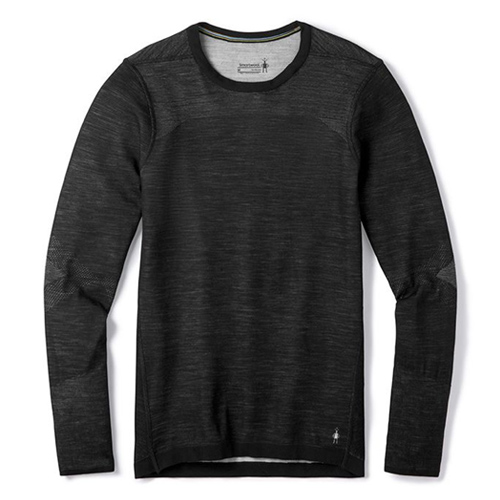 Features:
Engineered construction uses knit structures to enhance performance with lighter weights and cleaner finish
Mesh ventilation seamlessly knit in gender-specific zones designed to keep the body dry and comfortable
3D mapping results in near custom fit and freedom of movement while ribbed elbows provide added durability
Merino Sport yarn combines the power of Merino with the durability and fast dry times of polyester
Price: $155CAN / $120US
Materials: 53% Merino Wool, 45% Polyester, 2% Elastane
Sizes: S, M, L, XL, XXL
Colours: Black/White, Deep Navy/Neptune Blue, Military Olive/Black, Neptune Blue/Deep Navy, Woodsmoke/Black, Tibetan Red/Forged Iron

---
Mystery Ranch D-Route
The D-Route from Mystery Ranch is the perfect bag for inbound laps but is equally capable for a quick backcountry lap and has been redesigned for the 21/22 season. With new glove-friendly buckles and upgraded fabrics for enhanced abrasion resistance and water repellency, you can be confident the new D-Route will be appreciated by that shredder on your shopping list.

The main compartment is accessible via top-load under the lid, or a full-length side zip. This compartment is large enough for your basic essentials for quick missions and features an internal sleeve for further organization or for use with a hydration reservoir. The lid features a soft lining so you don't scratch your lenses.
The D-Route offers a stowable ski loop for diagonal ski carry, fixed harnessing, a flexible high-density framesheet, and a webbing waist belt.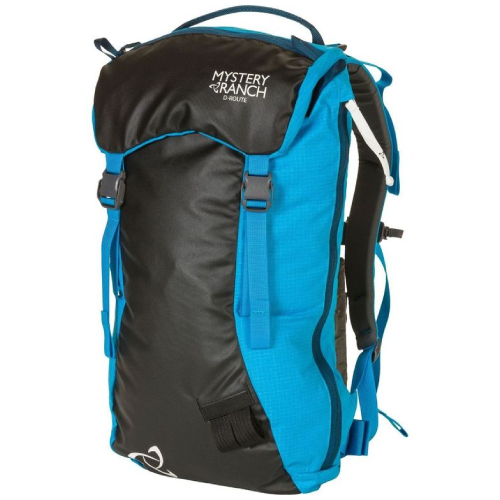 Price: $129CAN / $99US
Weight: 0.7kg / 1.6lb
Volume: 17.2L / 1050cu-ins
Dimensions: 48x24x20cm / 19x9.5x8in
Materials: 320d NP Phantom Ripstop, 840D nylon, YKK #8 zippers
Colours: Black, Techno, Lizard


---
Blackcrows Stans Poles
This Holiday season Blackcrow brings us the all-new Stans Poles. These carbon ski poles are aggressive and efficient; with speed and style at the fingertips. The injected handle features a rubber finish for a quality grip and an angular shape to feel solid in the hands. The business end features a 60mm diameter track washer and steel tip, and the tube constructions is made from 13mm diameter carbon. Light, durrble and made for ski touring—the Blackcrows Stans Poles are a great gift for that backcountry skier on your list.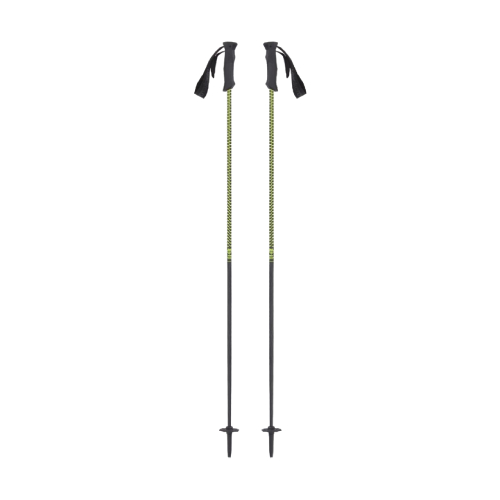 Price: $119.95CAN / $79.95US
Sizes: 110-135cm
Weight: 230g / 8.1oz (125cm length)
Diameter: 13mm
Colours: black/pink, black/yellow, black/green


---
Helly Hansen Lifa Merino Midweight Crew and Pant
The Helly Hansen Lifa Merino Midweight long sleeve crew and pant are performance 2 layer base layers featuring Helly Hansens proprietary LIFA fabric. The next to skin layer is made with LIFA, a material that combines synthetic material with wool in order to increase the wicking properties of the layer and help manage moisture and increase breathability. The outer layer is 100% merino wool to boost the thermal properties. Flatlock seams mean no chafing and the use of synthetics next to skin means zero itch so you remain warm and comfortable.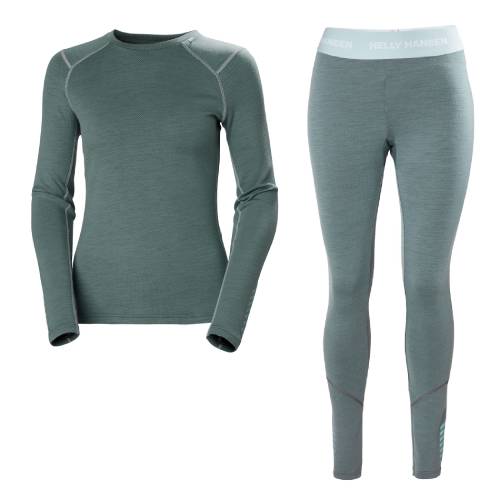 Price: $110CAN / $100US
Materials: Interior layer - 57% merino wool, 43% polypropylene; Exterior layer - 100% merino wool
Colours: Top - Off White, Cayenne, Trooper, Navy, Sparrow Grey, Black; Bottom - Trooper, Navy, Sparrow Grey, Wild Rose, Black
Sizes: XS-XL
Weight: 225gsm


---
Julbo Fury Sunglasses
The Julbo Fury sunglasses are made with speed in mind. The sharp lines and style were designed to match perfectly with the latest trends in cycling, but the Julbo Fury will look equally as rad on the skin track. The wide cylindrical lens features technical venting in order to enhance circulation and keep them from fogging up.
The lightweight frame is matched with Julbo's Spectron polycarbonate lens which offers full protection and clarity of vision. The Spectron lens is impact-resistant and designed for everyday use in the great out of doors.

The arms feature the Air Link Temple system; elastomer shock absorber inserts that are fitted at the end of the temple, making the Fury lighter and more comfortable. They also offer grip tech, a soft, comfortable material that helps keep the glasses on your face but won't stick to your hair.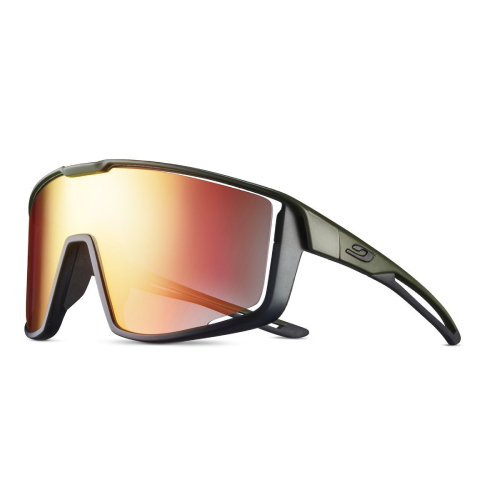 Price: $160CAN / $130US
Weight: 38g / 1.34oz
Colours: Army/Black, Black/Pink, Dark Blue/Green Grey, White, Black/Green, Black/Red
Visible Light Transmission: 13%


---
Orage Men's Lyall Hybrid Fleece
The men's Lyall Hybrid Grid Fleece from Orage brings both sleek styling and performance to the table this holiday season. The 100% recycled Taffeta upper panel offers breathability and stretch where you need it most while the lightweight grid fleece maximizes warmth with minimum bulk. The Lyall Hybrid is wicking and quick dry, and features an eco DWR coating. This versatile fleece works as a technical on-mountain layer just as well as a street-styled insulator, so you can roll right off the mountain and into town.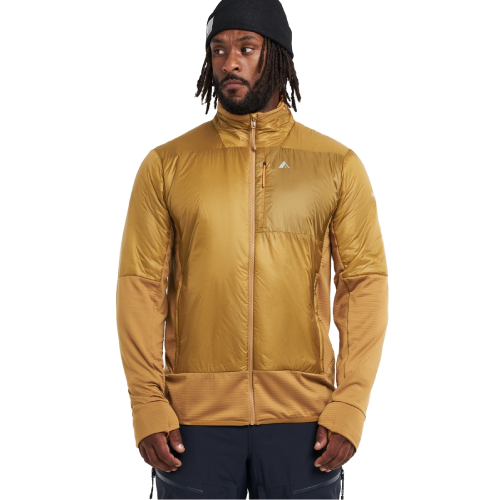 Price: $199.99CAN / $150.00US
Colours: Blue Moon, Black, Maple
Materials: Mini ripstop taffeta (100% recycled nylon), Knit Tech Grid (95% polyester, 5% spandex), Warm Si


---
Lynx OTG Raven Double Ultralight Headlamp
Lynx OTG brings us the highest quality rechargeable headlamp; ultra-lightweight, waterproof and dustproof, with true stepless dimming and memory function. The top of the line 3500mAh lithium-ion battery is specially designed for cold Canadian winters. Where other similar batteries usable battery life will fall by up to 95% in the cold, this battery will hold its charge. 3.5 hours of battery life on full brightness, or up to 80 hours when fully dimmed, the battery is USB-C rechargeable and the Raven features a live battery level display under the power button. The highest brightness setting pumps out 1800 lumens at full charge and the extremely wide 120-degree beam angle with faded edges makes this a great choice for nighttime recreation.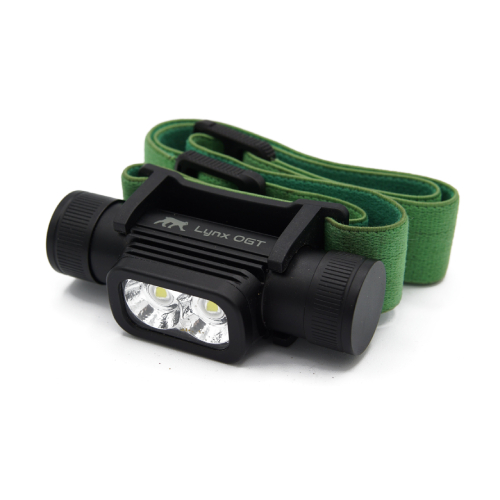 Price: $159.99CAN / $127.00US
Lumens: 50-1800
Weight: 110g / 3.9oz
Battery: Rechargeable Lithium-ion (3500mAh)
Battery Life: 3.5-80hr


---
Ibex Woolies Tech Long Sleeve Crew & Base Layer Bottoms
Woolies Tech baselayers are a new line from Ibex designed with movement in mind. Woolies Tech base layers are made with merino wool for thermal efficiency, a bit of elastane for unrestricted motion and material recovery, and a nylon core for extra durability. Highly breathable materials allow you to reduce sweating on the skin track so you can stay warmer for those transitions, and of course, the downhill. Ibex merino is incredibly soft and comfortable next to the skin, and is antimicrobial so it remains free of odours after long days in the backcountry.
The Woolies Tech lineup includes both bottoms and long sleeve crew tops for both men and women. The tops feature raglan sleeves to allow for extra range of motion and baste stitch thumbholes for ease and comfort when layering mid-layers and gloves. Flatlock seams reduce chafing and increase comfort when wearing a backpack.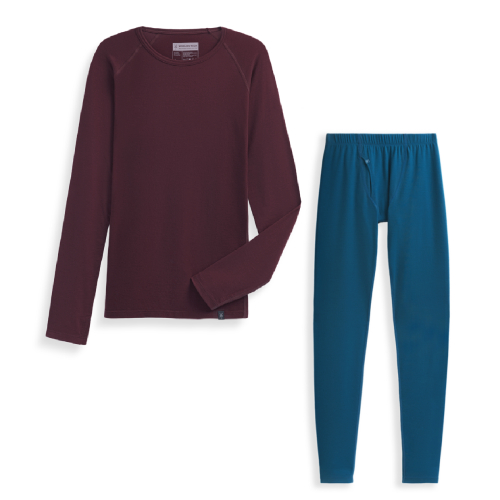 Price: top - $132.99CAN / $105.00US; bottom - $145.65CAN / $115.00US
Sizes: Men's - S-XXL; Women's XS-XL
Colours: Men's tops - Deepest Red, Olive, Deep Ocean, Ginger Bisquite, Black, Poison Ivy; Men's bottoms - Olive, Deep Ocean, Black; Women's tops - Soft Moss, Black, Deep Ocean, Burnished Sunset, Deep Purple, Evergreen; Women's bottoms - Deep Ocean, Deep Purple, Evergreen, Black
Weight: 180gsm
Materials: 81% wool, 12% nylon, 7% elastane


---
Swix Sonic R2 Poles
The Swix Sonic R2 Poles offer durability while remaining lightweight due to the combination of 100% high-strength carbon fibre in the upper section and composite in the lower. The Swix Sonic locking system allows quick and reliable adjustments to pole length and a length memory system facilitates moving between preset walking and skiing lengths.

The handle is made with breathable, lightweight non-slip EVA foam but features hard detailing to help remove the snow that builds up on your top sheets. A hook feature on the handle allows for easy manipulation of rando-style bindings.
The strap is easy to adjust allowing for fast fixation and replacement of straps when necessary.

Finally, the super lightweight basket is made from a coated nylon fabric; engineered for optimum support in soft snow at the least weight possible. The Sonic basket system is set up to allow for quick and easy basket changes so you can pick the best basket for the conditions.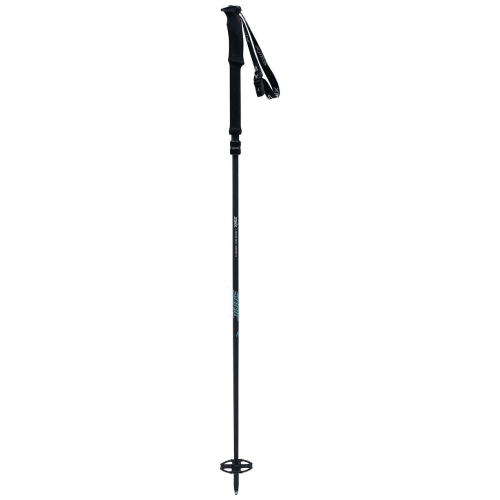 Price: $184.99CAN / $149.99US
Sizes: 105-130cm, 115-140cm, 125-150cm
Materials: carbon fibre, aluminum, EVA foam, nylon
Weight per Pair: 411g / 14.5oz, 430g / 15.2oz, 449g / 15.8oz


---
Flylow Katinka Hoody
The Katinka Hoody from Flylow is the perfect mid-layer for life in the mountains. Highly breathable, warm, and treated with a high-performance DWR. Made with Flylow's proprietary Furano Fleece and featuring Taffeta elbow patches, the Katinka is comfy and soft like your favourite base layer, but tough enough to withstand the elements as an exterior layer.

The Katinka features a zippered chest pocket, 2 hand pockets, and a technical brim. A drop tail offers rear coverage and high-performance DWR will repel moisture from the surface of the Katinka.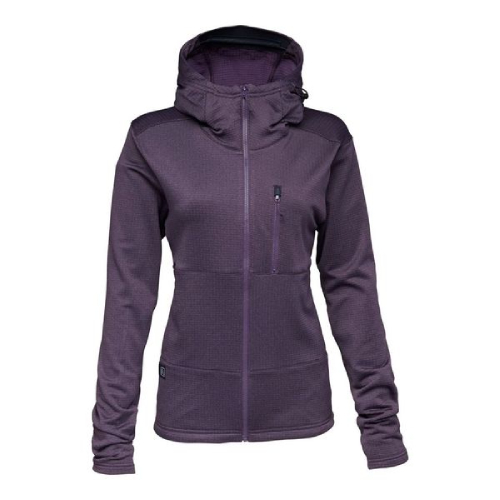 Price: $175.00CAN / $140.00US
Colours: Berry, Slate, Black
Sizes: XS-XL
Materials: Fleece - polyester (94%), spandex (6%), DWR; Taffeta - polyester (100%)


---
Pit Viper Victory Lane Intimidator
The Victory Lane Intimidators are hands down the fastest shades that Pit Viper has ever produced. These shades are not for the weak of heart; they feature race styling so that those around you will know that you mean business. The Z87+ polycarbonate lens offers 100% UVB and UVA protection so that you can keep your eyes on the prize. The Victory Lane Intimidators come with a Firmcase, Limpcloth, and a Tie Downs Retainer Strap.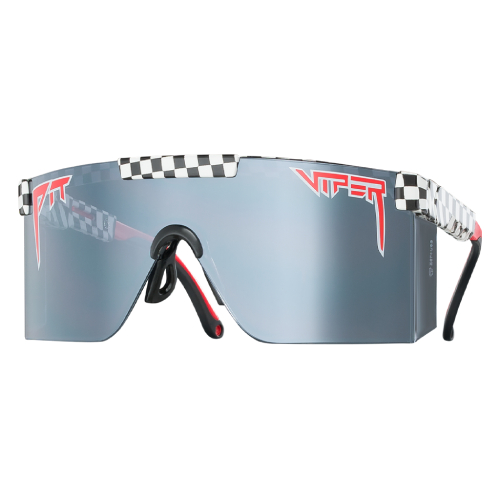 Price: $152CAN / $119US
Light Transmission: 14%
Lens: Z87+ Rated 2.2mm Polycarbonate
Look Thru Colour: Grey
UVA & UVB Protection: 100%
Frame Dimensions: Width 144mm / 5.66in, Height 59.9mm / 2.34in, Nose Opening 33.5mm / 1.31in


---
Rossignol Après-Ski Navy Boots
Treat the feet of that special someone to the Après-Ski Navy boots from Rossignal. Designed for a casual approach to the ski resort and some R&R once the ski day is done. Light-weight and comfortable, a cushioned build features a waterproof, breathable membrane to block any additional moisture while still allowing your feet to breathe. Sensor3 inserts reduce pressure points for a more relaxed fit and improved circulation in the feet, while a rubber outsole provides confidence inspiring grip across icy parking lots and snowy walkways. The boots are available in both men's and women's but they do run small so be sure to go a size up!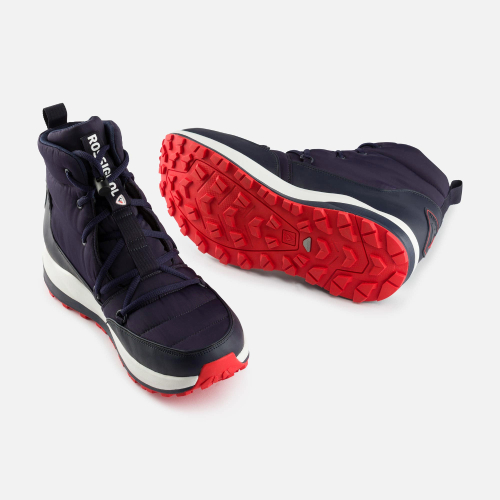 Price: $200CAN / $150US
Lace: Oval lace 6mm
Colours: Navy, White, Black
Material: PU, injected EVA, Ice rubber


---
Orage Women's Sitka Fleece
This holiday season Orage brings us the all-new Sitka Jacket. Made with Polartec fleece, the Sitka Jacket is ultra-plush and toasty warm. Super soft and cozy yet durable, the Sitka features a mock collar, low hem, and relaxed fit. The Sitka Jacket is an easy-going, wicking, quick dry insulating layer for the mountains or for everyday running around.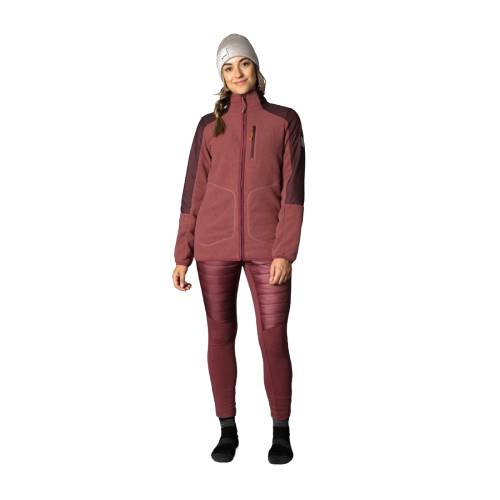 Price: $179.99CAN / $150.00US
Colours: Cherry Blossum, Black, Lavender
Materials: Polartec Fleece (100% recycled polyester), Taffeta (100% polyester)


---
Trango Halo Helmet
The Trango Halo Helmet is a lightweight climbing and mountaineering helmet designed to provide maximum protection. Breathable Airmesh padding combined with 20 vents provide excellent breathability. The 10mm nylon suspension system features an easy-to-use Fidlock Magnetic Buckle for quick transitions and a comfortable all day fit. Protect your most adventurous loved ones this holiday season with the Trango Halo Helmet.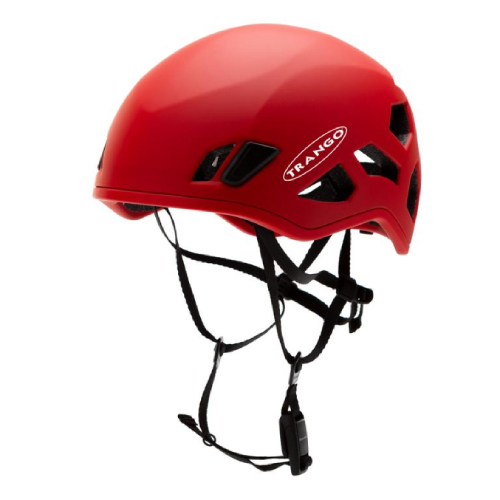 Price: $130CAN / $95US
Weight 225g / 7.9oz
Size: 54-62cm
Material: EPS, nylon
Colour: Red, Grey, Blue


---
UCO Flatpack Portable Grill and Firepit
The UCO Flatpack Portable Grill and Firepit is the perfect candidate for group cooking and serving as a low-impact firepit. Built with stainless steel and easy to set up, this low-impact, above-ground firepit only takes seconds to set up or takedown. The kit includes a charcoal insert tray and folds to less than 2 inches for taking it to and from your destination. It also includes a canvas carry case for ease of handling.
The UCO Flatpack Portable Grill and Firepit also comes in a medium and large size, the latter serves 6-8 people so you can be sure to feed the entire entourage this holiday season. The large size is UCO's largest grill ever made, boasting 320 square inches of cooking surface and the fit pit is large enough to handle firewood up to 18 inches long. The large also features two separate grilling grates so you can remove one to tend to the fire while the other remains in place for cooking. br />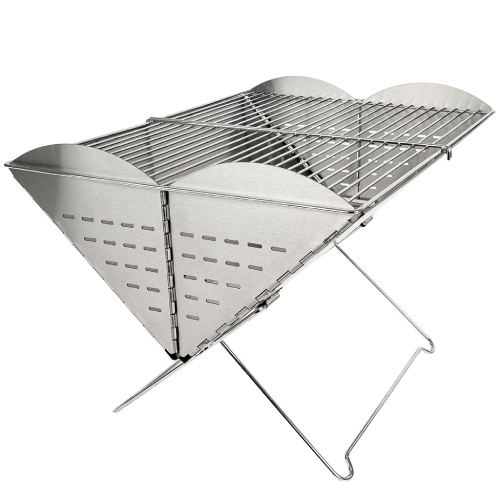 Price: Large $129.99CAN / $99.99US
Weight: Large 4.3kg / 9.5lbs
Grilling area: Large 51x41cm / 20x16in
Packed dimensions: Large 51x42x4.5cm / 20x16.5x1.75in


---
Artilect A/SYS-1 Darkhorse Baselayer
Artilect is taking baselayers to another level with their new line of garments featuring Nuyarn. The A/Sys-1 Darkhorse Baselayer is just one of their super technical line of base layers. The Darkhorse range is ergonomically designed to allow for the greatest range of movement with the least amount of resistance. Thermoregulation and moisture management are enhanced with the engineered tech-fit and Nuyarn materials.

Nuyarn is made with a revolutionary new way of spinning merino wool. The result is a fabric that amplifies the natural characteristics of wool. The bluesign approved 185gsm material offers extra loft for an unmatched warmth-to-weight ratio, 5x faster drying than comparable merino products, and enhanced, long-term durability. The benefits of Nuyarn last the entire lifetime of the garment so the Darkhorse baselayers will never disappoint.

Constructed with no-chafe flatlock seams and gusseted underarms (and gusseted crotch for bottoms) as well as engineered seem and eyelet placements, mobility and breathability are guaranteed. The superfine 18 micron non-mulsed Australian merino offers incredible stretch and recovery, and the best softness and wearability. Nuyarn mesh zones increase airflow in critical areas and a ¼ length zip on the top offers the ability to adjust airflow.

The Artilect Darkhorse series is the warmest and most technical in the A/Sys-1 line of Artilect baselayers, and offers a long-sleeve crew, ¼ zip long sleeve, full-length leggings, and ¾ length leggings.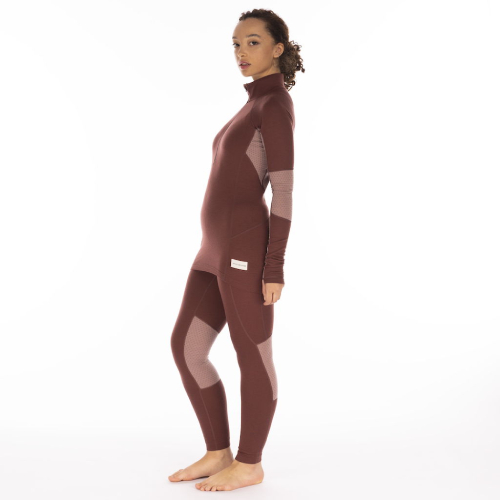 Price: ¼ zip top $170CAN / $140US; full legging $150CAN / $110US
Colours: women's ¼ zip acid/ash, slate/storm blue, andorra/twilight mauve, black/ash; men's ¼ zip black/ash, dusk blue/storm blue, acid/ash
Materials: 91% Superfine Nuyarn merino wool, 9% nylon


---
Anon Relapse Goggles + MFI Face Mask
The Anon Relapse Goggles are designed to maximize your field of vision with a cylindrical lens and low-profile frame. These sweet snow-spectacles come with an extra lens and the MFI Face Mask similar to the one featured in the 0-50 edition of the Holiday Gift Guide. Triple-layer face foam places a slightly denser layer closest to the face and a layer of moisture-wicking fleece for a snug seal and comfortable fit. The face foam is 40% thinner for an ultra close fit. The helmet compatible frame is lightweight and remains flexible in cold weather, and is designed to be over-the-glasses compatible for those who require prescription eyewear underneath their goggles. A full-perimeter vent channel maximizes airflow in and out of the goggle.

The Perceive lens offers high-contrast vision and terrain defining clarity for a variety of light conditions while the cylindrical injected design reduces peripheral distortion. On the outer lens, a hydrophobic and oleophobic coating is smudge, scratch, and moisture resistant. The interior lens features Integral Clarity anti-fog technology that exceeds basic anti-fog standards for clear vision that lasts for an extended period of time.

A no-slip silicone strap keeps the goggles in place when worn, and a microfiber goggle bag protects the goggles when stowed. The Anon Relapse Goggle is available in ten different frame colour and lens combinations so you're sure to be able to find the best match for that lucky human on your holiday gift list.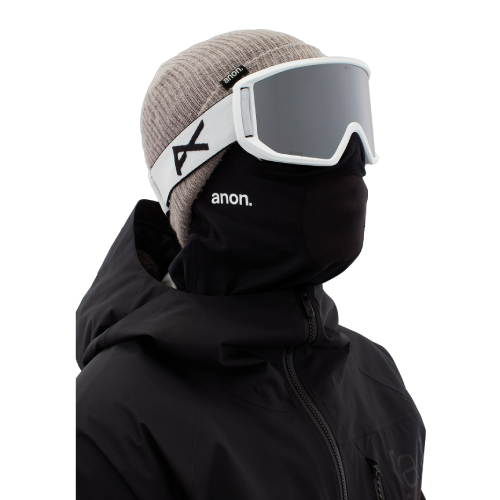 Price: $199.99CAN / $169.95US
Frame: Unisex design
Includes: Bonus Lens, MFI face mask, microfiber goggle bag


---
Burton Sidehill 25L Backpack
The Burton Sidehill 25L Backpack is a bag for those sidecountry laps and similar short backcountry adventures. Built with bluesign approved materials, the Sidehill 25 offers just enough features to bring everything you need and nothing you don't.
The main compartment is accessed via top zipper or back panel u-zip and offers an internal hydration sleeve as well as an internal mesh pocket with a key clip. A fleece-lined goggle pocket offers quick access to a safe spot to stow your eyewear, and a dedicated snow tool compartment features sleeves for your shovel and probe.

On the exterior of the bag, there are two side-zip water bottle pockets as well as stowable pole and ice axe loops. Attachment loops and offer a convenient way to lash things to the bag and both vertical and A-Frame ski/board carry options are supported.

To strap all this goodness to your body, the Sidehill 25L Backpack features cushy ergonomic shoulder straps, an adjustable sternum strap with a built-in whistle, and a padded hip belt.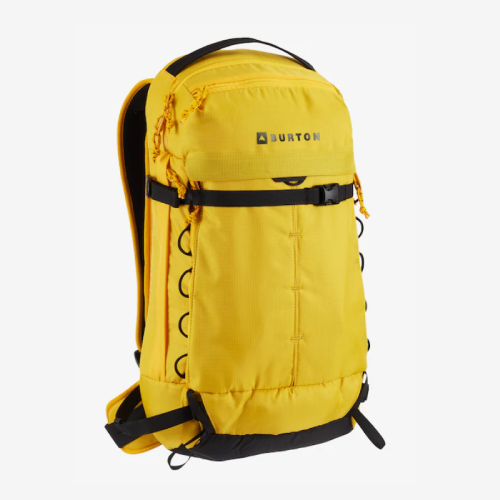 Price: $129.99CAN / $114.95US
Colour: Martini Olive Terra Camo, Spectra Yellow, True Black
Materials: 210D polyester Ripstop with 1500mm PU Coating, 420D nylon oxford
Volume: 25L
Dimensions: 54x31x16cm / 21x12x6in
Weight: 1kg / 2.2lbs


---
Scott Aluguide Poles
A good 'n honest aluminum pole with just the right bells and whistles for the uptrack and descent. The Aluguide has a foam gripper extension below the pistol grip handles, a simple lever locking system and just the right amount of adjustability. If you tour without safety straps, you may need to take the scissors to this set. And you'll have the same result as other poles with removable straps you'd find at a higher price point. The Aluguides have a great swing feel and would put a smile on any giftee ski-touring fan.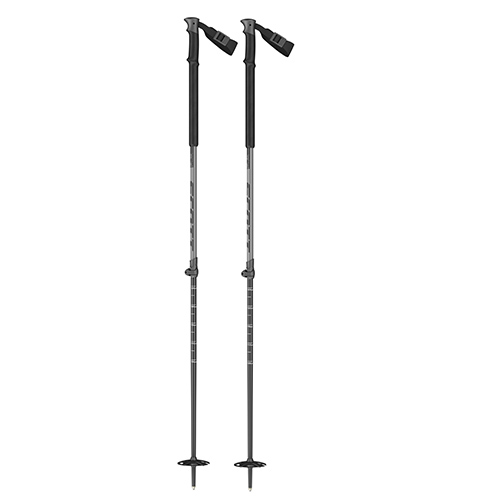 Prices: $129.95CAN / $99.95US
Colours: Black / Grey, Black / Orange
Weight: 268g / 9.45oz
Size Range: 105 - 140cm


---
SealLine Wide-Mouth Duffle
We have reviewed a whack of SealLine products over the years here on the site. Mostly because we are such fans of the brand. Their dry bags are totally bomber and come in all shapes, sizes and colours. The Wide Mouth Duffle (particularly in the 40 litre and up model) are a little too big to fit into a kayak hold but they are great for lashing onto the deck. This shape and size also makes for the perfect beach, sail or open-cockpit boat bag. And the light coloured inside means you can see all your stuff easily if you need something fast. Pick one of three colours and make someone happy this holiday.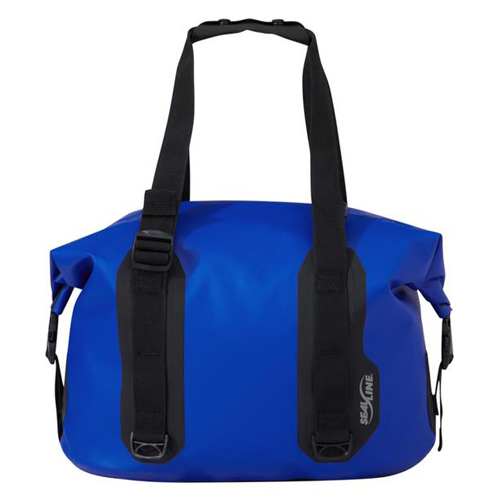 Prices:$134.95 - $174.95CAN, $99.95 - $129.95US
Colours: Yellow, Blue, Black
Volume: Small - 25L; Medium - 40L; Large - 70L


---
DPS P3 Glove
There's nothing quite like a good pair of gloves to make a day out in the backcountry just a little more pleasant. The DPS 3 are a mid-winter glove, meaning that they are best suited for the descent or a day at the resort. Buttery smooth goat leather,a waterproof Purelle membrane and Thinsulate and polar fleece insulation make for a warm glove that fits like a glove should. The stiffened neoprene cuff closure system makes for an air tight under the sleeve system. Heck, there's even a conductive touch-screen pad on the thumb if you are a backcountry mobile-phone user. Like everything adorned with the DPS logo, the DPS 3 gloves are well made, highly functional and just a little bit funky. Grab a pair and give them to your backcountry bestie.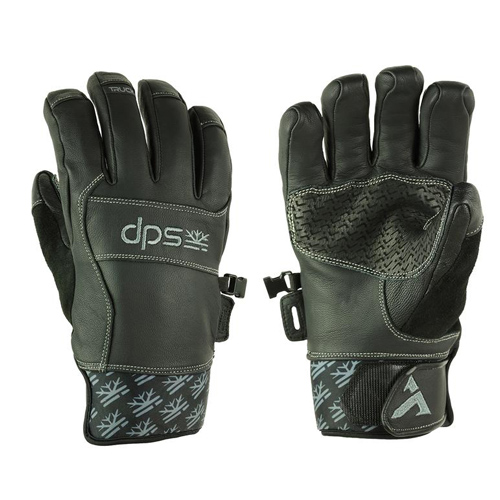 Price: $129.95CAN / $99.95US
Colours: Black, Natural, White
Size Range: 6 - 11


---
Patagonia Canyonite Flannel Shirt
The Canyonite's 4.9-oz 100% polyester (54% recycled) stretch flannel with a DWR (durable water repellent) finish means it is a great shirt for your next gravel bike adventure. Slightly stretchy and water repellent enough for a light rain, the Canyonite works well at the brew pub or on the trail. Funky features like a zippered pocket (inside a buttoned pocket) means you can stash small items with no fear of them flying off your person. The button front with webbing and rubber buttons is another nice touch. To top it off, the 54% recycled fibre content means you're participating in a good program.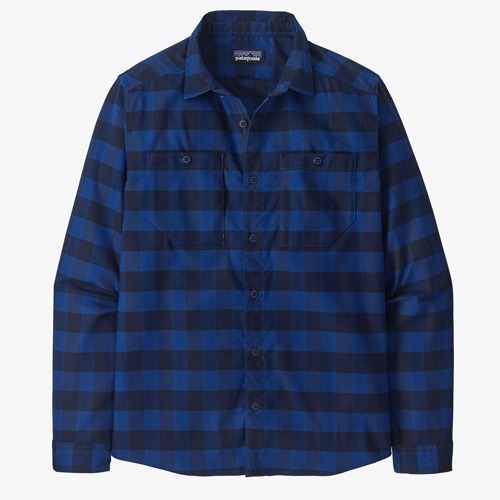 Price: $159.95CAN / $130.95US
Colours: Brown, Beige, Blue
Size Range: XXS - XXL
Weight: 335 g / 11.8 oz


---
Scarpa Spirit Evo Shoes
There's just something about Italian-made footwear that says high quality. This is apparent in the many alpine touring boots and shoes we've reviewed over the years. The new Scarpa Spriit Evo continues in this tradition. To make them even more appealing to that special someone this holiday season, the shoes are 95% made with materials satisfying Scarpa's ECO designation (all tied into reducing CO2 emissions and water and chemical usage). The contrasting off-white soles and deep coloured suede options give the shoes a euro-look. And a lace-to-toe closure system means the Evos accommodate a wide range of foot shapes and sporting activities.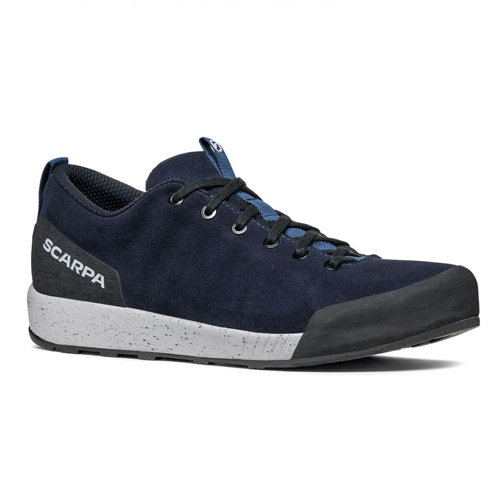 Price: $179.95CAN / $149.95US
Colours: Blue, Anthracite
Size Range: 40 - 48 (all but 48 are .5 sizing)


---
Scott Light Sensitive Shield Google
Have you ever skied with a light sensitive (or "photochromic") lens before? It means you can run with one lens for both sunny and cloudy days. Personally, I have never swapped out my lenses in the middle of the day if the sun pops out—call me lazy. That's why the light sensitive lenses are such a bonus. Chuck in an extra wide, no slip silicone strap (dayglo) and three-layer molded face phone and you hit the style/function/form sweet spot. The shield goggle comes with a wide variety of frame and lens options. Pick the one that your giftee would like most and you're off to the races.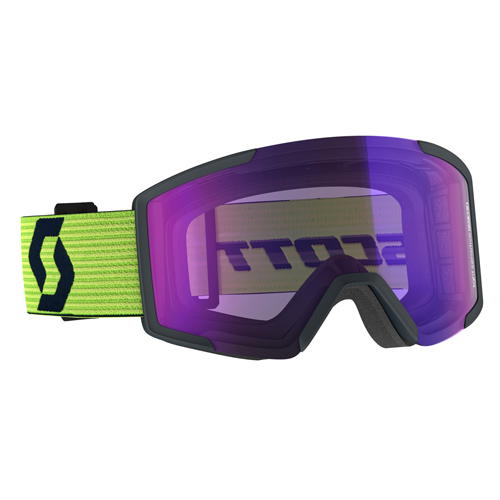 Price: $159.95CAN / $130.95US
Colours: Black, White, Mountain Black, Team Blue
Size Range: Medium - Large


---
Lole Burst Ankle Leggings and Burs Up Light Support Sports Bra
Know someone that prefers aprés-ski yoga as opposed to putting their feet up for a cold one? Well, the Burst Ankle Leggings and Burst Up Light Support Sports Bra would make the perfect gift.

The leggings are high-waisted with no side seam and offer mid compression. An inner pocket in the front waistband allows you to comfortably carry something small.

The Burst Up Bra offers medium to light support with a high neck and crossed back. A thicker inner band helps the bra to stay in place so it's perfect for any activity, be it yoga, pilates, or those warm spring touring days. The option to add padding allows you to customize the bra for your specific needs.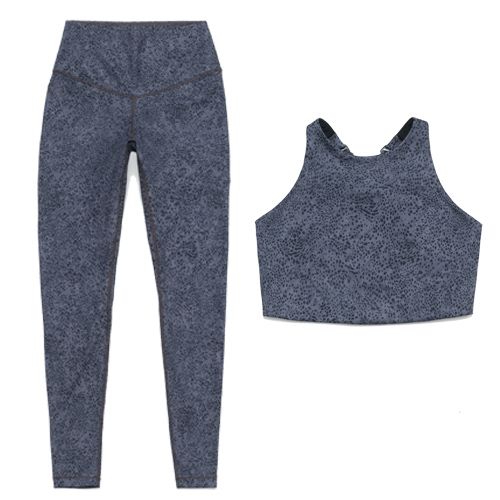 Price: $119CAN / $115US
Sizes: XS-XL
Colours: terracotta, takir, dark blue, midnight garden eucalyptus, salar shadow grey, zahara dark grey, zahara light grey, black beauty, sand dunes black, midnight garden black
Materials: recycled polyester (79%), spandex (21%)


---
Black Diamond Mission Wool Denim Pants
Black Diamond's new Mission Wool Denim Pants are designed for cragging and climbing on colder days. This is because of Black Diamond's Performance Wool Denim, which is part of the 83% Cotton, 16% Wool, 1% Elastane fabric makeup. The certified non-mulesed wool will keep you warmer when it gets cool out, or wet and cooler when it's hot. The fabric is also treated with a Durable Water Repellant treatment for added protection against foul weather. The Mission Jeans are cut for mobility with articulated knees and a super comfortable stretch fabric which allows a wider range of movement that climbers or active urbanites need. As well, each pocket placement is harness hip belt compatible meaning you still stow your stuff and retriever it easily when wearing a harness or a backpack. Seriously comfortable jeans for the active person on your holiday gift list.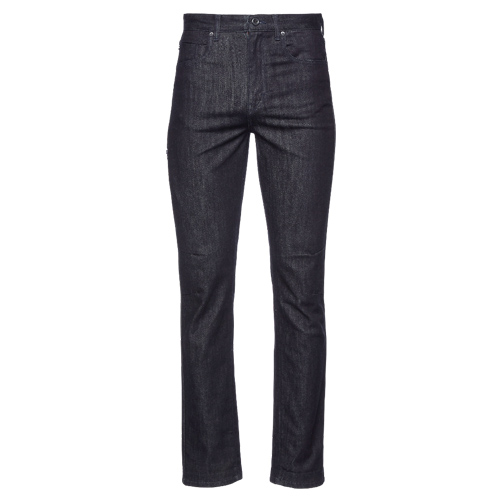 Features:
Harness-compatible low-profile hardware
Fit: Regular
Leg opening: Men's 15in; Women's 11.5in
Price: $199CAN / $150US
Materials: Wool Blend Stretch Denim with DWR Finish (83% Cotton, 16% Wool, 1%, Elastane
Material Weight: 432gsm
Available: Men's and Women's
Size: Men's 28-38; Women's 2-12
Weight: Men's 610g; Women's 331g
Colours: Dark Gray, Dark Indigo Rinse for both men and women

---
Indyeva GALY
Indyeva's GALY vest is softshell layer ideal for cold fall days worn as an outer layer or on winter days as an insulating mid layer. It's made of a 4-way stretch K.Y.W.A.D. fabric with a brush finish that provides soft touch and warmth from weather and wind. The 93% Recycled Polyester content of this fabric dries quickly and provides great moisture control so you stay more comfortable no matter the activity. The thumbhole at the cuffs further help to keep the weather at bay while the reflective logo will provide some added safety in urban environments. Indyeva is a Canadian brand that makes outdoor apparel for women while seeking solutions that will minimize 'their overall footprint and have a positive impact on all our partners, peers, and customers.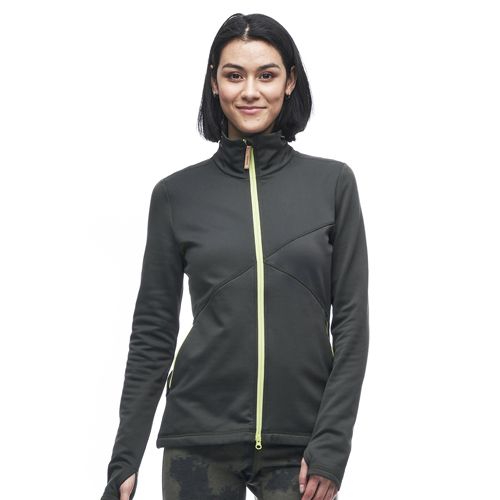 Price: $150CAN / $120US
Colours: Black
Sizes: XS, S, M, L, XL
Fabric: 93% Recycled Polyester, 7% Spandex, 266g/m²


---
G3 Speed Carbon Probe
G3 is known for their award-winning alpine touring skis and bindings but they also make all of the avalanche safety gear you'd ever need. This includes their Speed Carbon Probes which come in two sizes—the 300 Speed Carbon and 240 Speed Carbon. As the names suggest they are 300cm and 240cm in length respectively and are G3's lighter and stiffest premium probes. They've used High strength triaxial carbon fibre tubing and a coated stainless steel cable which helps prevent corrosion. The 'single pull quick deployment' and speed cone technology make for foolproof, quick and easy deployment. There are also half-centimetre markings along the entire length of the probe so you always know the depth of your pit or burial. This all means that the G3 Speed Carbon Probe is durable enough and long enough for even the most demanding rescue scenario. It's the ideal gift for that backcountry skier on your holiday gift-giving list.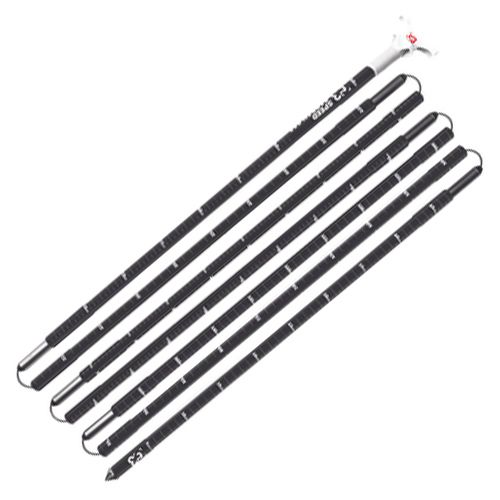 Features:
Single pull quick deployment
Completely resistant to icing
G3's speed cone technology for quick and easy assembly
Tech markings in 5mm increment markings on the entire length of probe
High strength triaxial carbon fibre tubing
Coated stainless steel cable to prevent corrosion
240 Speed Carbon:
The 240cm length is competition approved
SL mechanism utilizes a lightweight cord
300 Speed Carbon:
Our lightest and stiffest full length probe
Coated stainless steel cable to prevent corrosion
Improved cable durability due to bigger holes in speed cones
Price: 300 Tech - $135CAN / $127US; 240 Tech - $127CAN / $112US
Total Length: 300 Tech - 308cm / 10ft 1in; 240 Tech - 248cm / 8ft 1in
Packed Length: 300 Tech - 53cm / 20.9in; 240 Tech - 50cm / 19.7in
Weight: 300 Tech - 284g / 10oz; 240 Tech - 220g / 7.7oz
Colour: Black (carbon fibre)

---
Arva Calgary 20 Ski Touring Pack
The Arva Calgary 20 is a very affordable 20L ski touring pack that comes complete with all the features you need and none that you don't. Features include a removable waist belt equipped with two large side pockets, ice axe loop, A-frame ski carry system and snowboard carry system, an integrated helmet holder with its own stow pocket, a dedicated external pocket for snow-safety equipment and of course a goggle pocket. The Calgary 20 is designed for freeride skiers and snowboarders and combines style and functionality and is made with 100% recycled fabrics which drastically reduces the impact on the environment by generating four times less CO2 emissions then virgin polyester.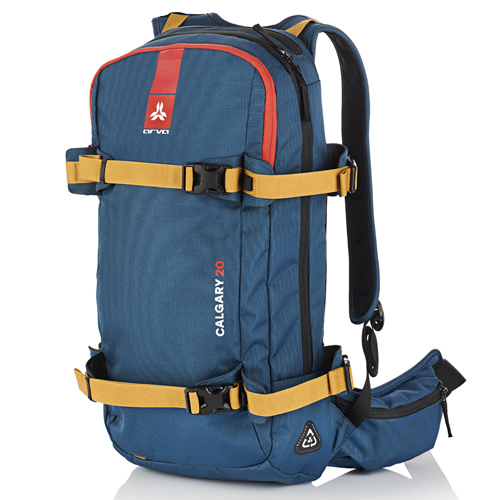 Features:
Compact 20L backpack
Removable waist belt equipped with two large side pockets
Ice axe loop
Quick and easy A-frame ski carry system
Carry options for a snowboard or skateboard
Integrated helmet holder with its own stowage pocket
Compatible with the ARVA helmet holder
Thermoformed back panel, 48cm long
Dedicated external pocket with NYLEX lining for goggles or other small valuables
Compatible with a 15" laptop computer
Sternum strap with emergency whistle
Zip YKK
Price: $161CAN / $99.95US
Materials: 300D polyester as well as 150D polyester lining, both made with recycled plastic.
Volume: 20L
Weight: 990g / 2.2lbs
Dimensions: 30cm x 50cm x 20 cm
Colors: Blue, Black

---
Leatherman Charge+
The Leatherman Charge + is truly the 'do it all' multitool as it includes 19 tools and 17 bits. The scissors slice through anything, the wire cutters are made in a durable material and are replaceable, and the knife blade is made in a strong, corrosion-resistant 154CM steel. All of the tools locks into place with the exception of the plier head which makes it a lot easier to work with the Charge +. Most of the tools included are what Leatherman calls 'Outside-accessible' so you don't have to open the multitool to get access to what you are after. As well, every tool and feature on the Charge + is one handed operable so you can focus on the task and always have an extra hand to help out.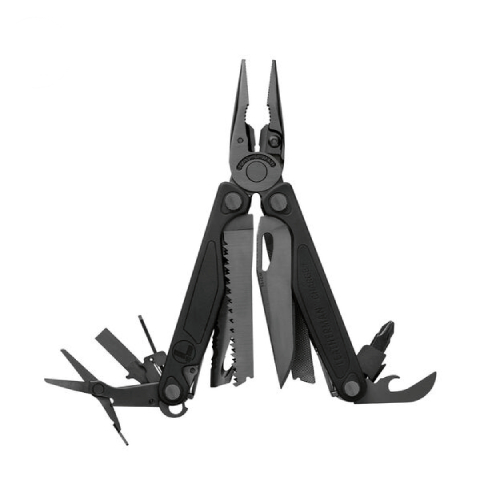 Tools Included:
Needlenose Pliers
Regular Pliers
Premium Replaceable Wire Cutters
Premium Replaceable Hard-wire Cutters
Wire Stripper
Electrical Crimper
154CM Knife
420HC Serrated Knife
Diamond-coated File
Can Opener
Bottle Opener
Saw
Ruler (8in / 19cm)
Wood/Metal File
Cutting Hook
Large Bit Driverli>
Spring-action Scissors
Features
All Locking Features
Lanyard Ring
Replaceable Pocket Clip & Quick-release Lanyard Ring
Outside-accessible Features
One-hand Operable Features
Price: $185.95CAN / $149.95US Materials: 420HC Stainless Steel, 154CM Stainless Steel, 6061-T6 Hard-Anodized Aluminum Length: 10cm / 4in Width: 3.0cm / 1.2in Thickness: 1.9cm / .76in Weight: 235g / 8.3oz Included Bits: Square Drive #1 & #2, Eyeglass Screwdriver, Hex 5/32 & 9/64", Hex 1/8" & 7/64", Hex 3/32" & 5/64", Hex 1/16" & .050", Phillips #1 & #2, Screwdriver 1/8" & Torx #15, Screwdriver 1/4" & 3/16"

---
Smartwool Women's Merino 250 Baselayer Plant-Based Dye Logo Crew
Smartwool now offers a Women's Merino 250 Logo Crew Baselayer that uses natural plant-based Dyes to colour the sustainable 100% Merino fibres. This ZQ-certified Merino wool crew shirt is designed for comfort and this means warmth and breathability. Ideal for cold-weather pursuits, the Merino 250 Baselayer Plant-Based Dye Logo Crew is ideal as a base layer for winter adventure such as skiing at the resort or in the backcountry. We all know that merino wool excels at keeping you warm even when it gets wet and has anti-microbial properties so it won't start smelling like synthetics can after a few outings.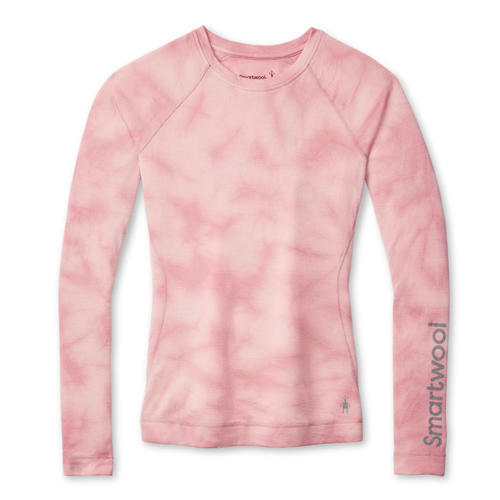 Features:
100% Merino wool fabric made with an interlock knit for enhanced comfort, breathability, thermoregulation, and odour resistance
Garments are coloured using an environmentally conscious plant-based-dye process
Flatlock seam construction designed to minimize chafing Crew neck with raglan sleeves
Back body seam wraps to front for body-enhancing fit
Smartwool logo featured on sleeve
Exclusive of decoration
Price: $145CAN / $110US
Materials: 100% Merino Wool
Sizes: XS, S, M, L, XL
Colours: Rose Marble Wash, Black Marble Wash

---
Shred Amazify BigShow Recycled Goggle
The BigShow Recycled Goggle line by shred is the first of its kind. Shred is using polyester from recycled plastic bottles to make their goggle straps. On top of that, Shred eliminated all of the plastic components from the packaging of their goggles, making these the perfect gift for the environmentally conscious shredder on your holiday shopping list.

Shred has designed and engineered the Amazify BigShow Goggle to maximize the field of vision with Shredwide tech. The Contrast Boosting Lens enhances contrast and definition in all weather and light conditions. The ultra-high-optical precision-moulded, cylindrical double lens features tapered thickness to optimize vision at all angles as well as enhance impact protection. The Amazify BigShow goggles are designed for compatibility and comfort with prescription glasses with OTG tech.
No distortion tech provides crystal clear visions during altitude change via pressure regulation valve, and NoClog hydrophobic treatment on vents reduce clogging created by snow and water in order to prevent fogging.
The goggle strap features double silicone line backing for anti-slip performance on helmets and also features a 2-point slide adjustment system.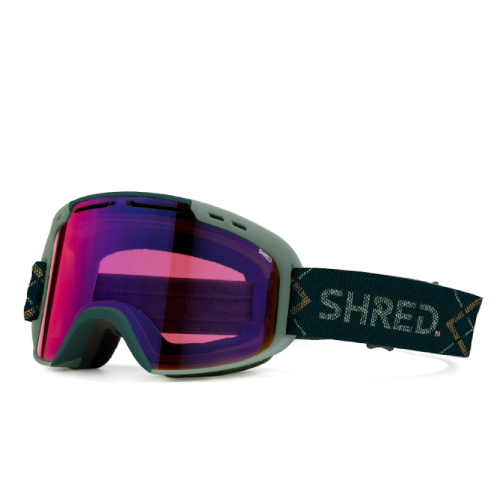 Price: $198.99CAN / $149.95US
Weight: 150g / 5.3oz
Frame Dimensions: Width 185mm, Height 100mm
Strap Width: 40mm
UV Protection: 100% UVA, UVB, UVC


---
Victorinox Swiss Army Climber Lite Winter Magic Special Edition
New for this winter, Victorinox has created a special seasonal Swiss Army knife called the Climber Lite Winter Magic Special Edition. Inspired by their Winter by Night theme, the Climber Lite Winter Magic Special Edition 2021 features a bronze moon and stars against an elegant dark background design which is sure to stand out and be a conversation piece on any outdoor adventure. Each of the 10,000 limited edition knives comes with an LED and an attached non-allergenic charm, exclusively created for this edition. It also includes 17 fully functional tools so it's functional as well as appealing. This is an ideal seasonal gift for the adventurer on your holiday list.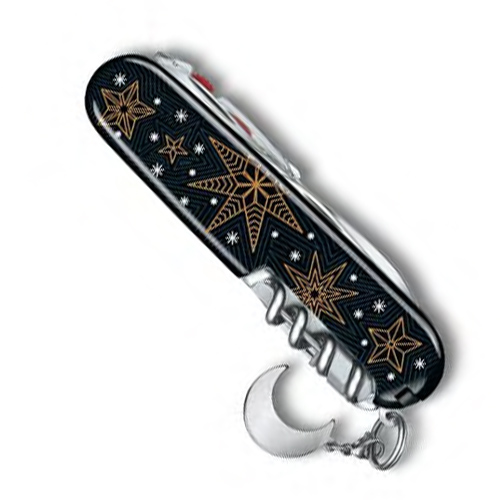 Tools Included:
Phillips screwdriver 1/2
large blade
small blade
key ring
reamer, punch and sewing awl
can opener
screwdriver 3mm
bottle opener
screwdriver 6mm
wire stripper
multipurpose hook
scissors
toothpick
tweezers
LED
mini screwdriver
corkscrew
Features:
Elegant silver and bronze design with added LED light, unique for this special edition
Swiss made pocket knife with 17 functions
Limited to 10,000 pieces worldwide and featuring an exclusive attachable charm matching the design
Price: $120.00CAN / $99.99US
Weight: 100g / 3.53oz
Dimensions: 9.1 x 2.2cm / 3.6 x 0.86in