SOAP BOX
The Soap Box Comp is now closed for this year—thanks to all those who entered. Stay tuned for future comps or a re-run of this one down the road.
---
Do you like to share a good story? Are you a passionate and prolific pontificator of backcountry exploits? This season's comp may be for you. We're tweaking our format a bit and offering over $10,000 in prizes. The Comp starts January 1st 2014 but feel free to enter sooner as it will still count.
Winning is simple. We are looking for backcountry skiers to contribute high-quality posts often. That's correct—quality and quantity are both criteria. We'll be bestowing a total of 22 (!) prizes from Jan 1- Mar 31. Get on it!
---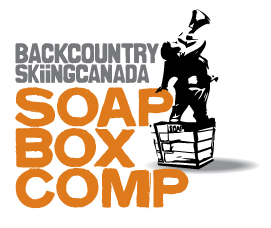 Five Simple Steps to ENTER.
1. Sign up to our forums.
2. Create a post with a photo, video and a creative description - (Photos: jpeg format, 72 ppi, 1500 pixels max width. Movies: linked from Youtube or Vimeo) and include "SOAP BOX COMP" in your title.
3. Check back at the end of the month (January, February, March) to see if you have won one of that month's prizes.
Repeat steps 2-3 often.
If you haven't signed up let's get started!
22 HUGE PRIZES TO BE WON:

THAT'S 7 WINNERS PER MONTH PLUS OUR RANDOM DRAW FOR A WEEK FOR TWO AT MOUNT CARLYLE LODGE!
MOUNT CARLYLE BACKCOUNTRY LODGE:
Our super-duper random prize is a backcountry ski week for two at world famous Mount Carlyle Lodge. The trip runs Dec 29 - Jan 5th 2015 and includes lodging and heli-in/heli-out (non-guided and non-catered). Total value is over $2,300! Want to see just how fab Mount Carlyle's terrain is? Have a look over here for our review and watch the video.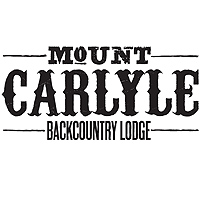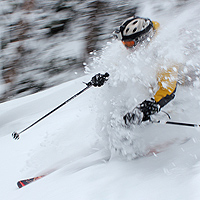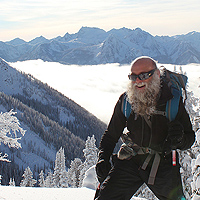 RAB PRIZE PACKS:

TECHNICAL CLOTHES FOR YOUR NEXT BACKCOUNTRY ADVENTURE.

There are a total of three Rab prize packs to be won. The first is for a Rab Vapour Rise Lite Alpine Jacket and a Rab MeCo 165 Hoodie, the second includes a Rab Strata Jacket and a Rab AL Pull-On. The third prize pack is for a Rab Scimitar Jacket and a Rab Meco 120 Short Sleeve Tee. Each of these prize packs is available for either a male or female winner. Read our full review of the Rab vapour Rise Lite Alpine Jacket here and the Rab MeCo 165 Hoodie here. The Review of the Rab Strata Jacket and a Rab AL Pull-On can be found here. The Scimitar Jacket here and the Meco 120 Short Sleeve Tee review is over here.

Prize pack #1: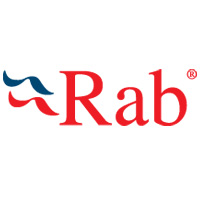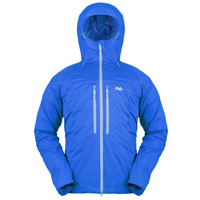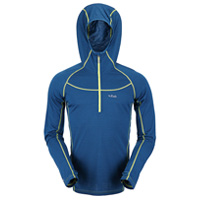 Prize pack #2: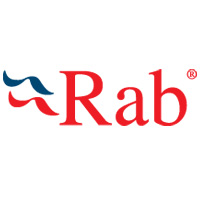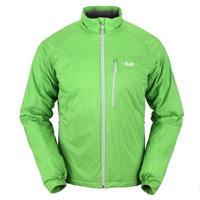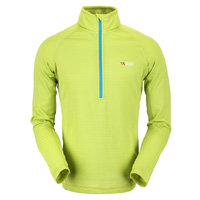 Prize pack #3: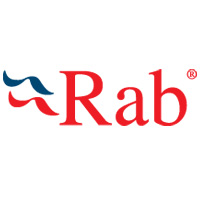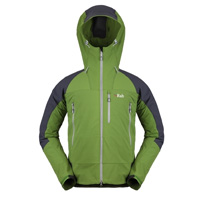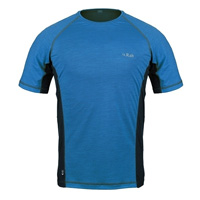 THE NORTH FACE PRIZES:

WINTER GEAR TO KEEP YOU WARM.

The North Face has provided three huge prizes, one for each of three lucky winners. The first prize is a North Face Free Thinker Jacket, the second is a North Face Thermoball Hoodie. The third prize is for a North Face Superlight Down Sleeping Bag. These prize are available for either him or her, depending upon who wins. Read our full review of The North Face ThermoBall Jacket here, The North Face Freethinker Jacket here and The North Face Superlight Sleeping Bag review over here.

Prize #4: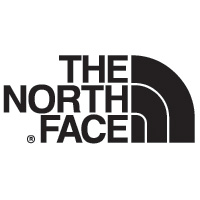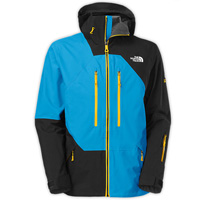 Prize #5: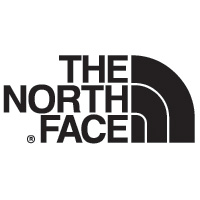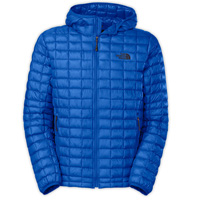 Prize #6: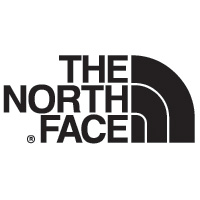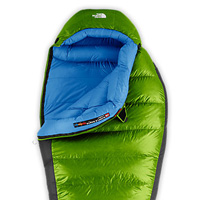 SALOMON PRIZES:

SKIS AND AT BINDINGS TO ASSIST YOUR VERTICAL ADDICTION.

Salomon wants to set up one lucky winner with a pair of just released Salomon Q105 skis and another winner with a pair of Salomon Guardian 16 AT Bindings. Be sure to read our review of the Q105 Skis here and the Guardians bindings over here.

Prize #7: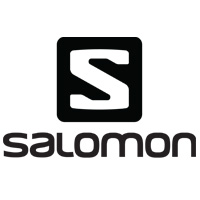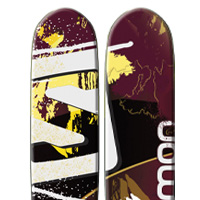 Prize #8: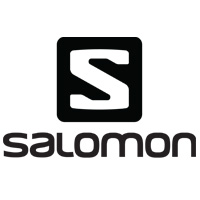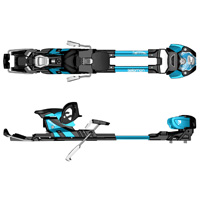 OUTDOOR RESEARCH PRIZES:

TECHNICAL SKI TOURING APPAREL TO KEEP YOU WARM AND DRY.

Outdoor Research's prizes consist of two of their new high tech jackets to keep you warm and dry on your next dawn patrol or side country lap. The Outdoor Research Valhalla Jacket is prize number one and the Outdoor Research Floodlight Water Proof Down Jacket is prize number two. Read our full review of the OR Floodlight Jacket or watch the video review here.

Prize #9: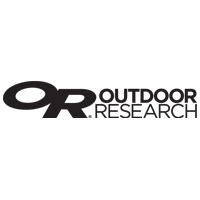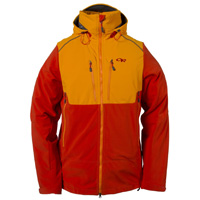 Prize #10: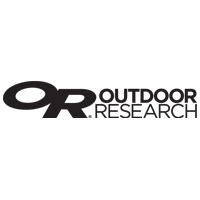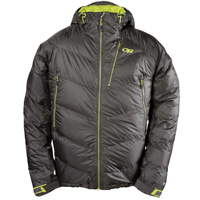 MOUNTAIN HARDWEAR PRIZE:

WATERPROOF/BREATHABLE PROTECTION.

The Compulsion Jacket from Mountain Hardwear is new for 2013 and will keep you comfy-dry thanks to Mountain Hardwear's Dry.Q Elite soft face fabric.

Prize #11: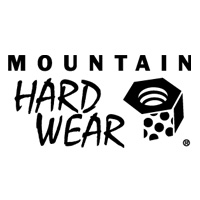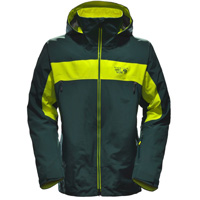 LIQUID IMAGE PRIZES:

HD PHOTOS AND VIDEO MADE EASY.

The Apex HD Video Goggles are prize number one from Liquid Image. They make it easy to capture your next adventure and if you need more freedom then the Liquid Image Ego Prize Pack may be the one for you. Check out or full review of the Liquid Image Apex HD Goggles over here.

Prize #12: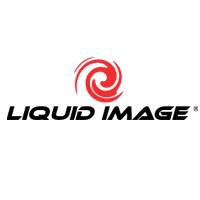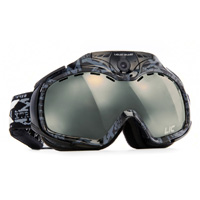 Prize #13: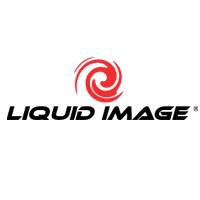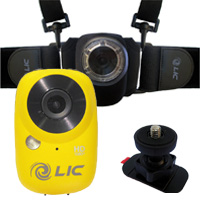 BLACK DIAMOND PRIZE:

AVALANCHE SAFETY GEAR TO KEEP YOU SAFE.

Pack, probe, shovel and Avalung. Black Diamond has you covered with this all in one prize pack that organizes all your avalanche gear in an efficient day pack perfect for side-country laps.

Prize #14: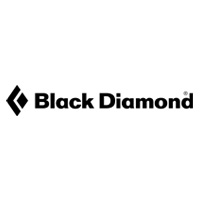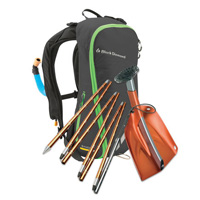 PATAGONIA PRIZE:

A SUPER WARM LAYER FOR HIM AND HER.

Keep gear envy to a minimum with your spouse. Patagonia's prize pack includes their famous Down Sweater for both him and for her. They work well as a mid- or outer-layer depending on the weather and your adventure.

Prize #15: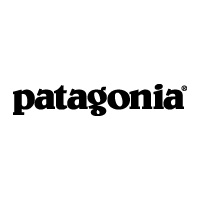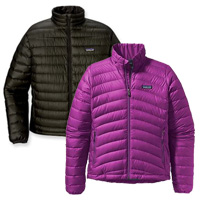 ICEBREAKER PRIZE:

MERINO WOOL MID LAYER DUO.

The Quantum Hoody is Icebreaker's MerinoWool mid layer that will keep you warm and stink free. This prize pack includes one for him and one for her. Everybody's happy.

Prize #16: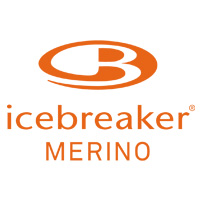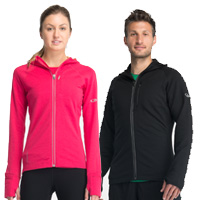 G3 PRIZE:

ESSENTIAL BACKCOUNTRY TOOLS.

Alpinist High Traction Climbing Skins, Carbon Speed Tech Probe and an Avitech Shovel make up G3's prize pack that will have you ready for your next backcountry tour.

Prize #17: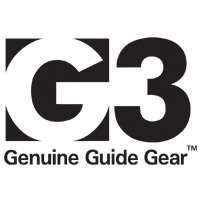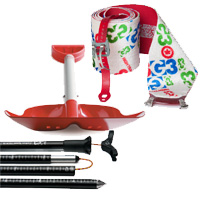 ARC'TERYX PRIZE:

KEEP YOUR GEAR ORGANIZED AND SKI TOUR IN STYLE.

The Arc'teryx Quintic 38L ski touring pack has plenty of room for all your avi-tools and other essentials and is a great prize for any backcountry skier.

Prize #18: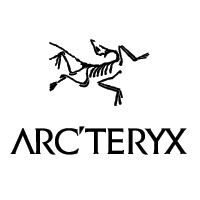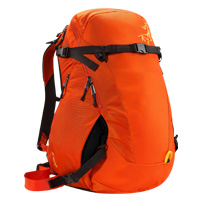 EXPED PRIZE:

COMFORT AND WARMTH FOR YOUR NEXT MULTI-DAY OUTING.

The DownMat XP9 is about as warm and comfortable as it gets and this is Exped's prize for one lucky winner. Read our review of the DownMat 9 over here.

Prize #19: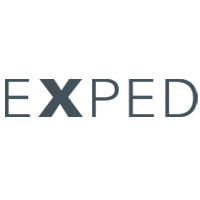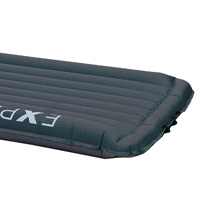 WESTCOMB PRIZE:

A WARM AND DRY MID OR OUTER LAYER.

Westcomb's Tango Hoody is new for this season and offers up a warm, stretchy, insulating mid layer made up of Polartec Alpha Insulation. Have a read of our review of the Tango Hoody over here.

Prize #20: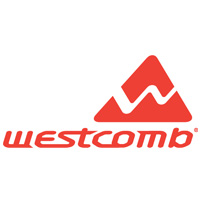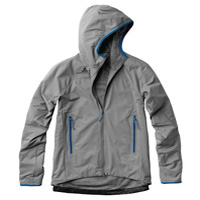 OSPREY PRIZE:

A TWO-PACK PRIZE PACK.

Osprey's prize consists of not one but two Kode ski touring packs. One is 32L in size and if this is not big enough for all your gear then you can always take the Osprey Kode 42L pack. A two-pack prize pack for short or long ski tours. Get all the details in our comprehensive review over here.

Prize #21: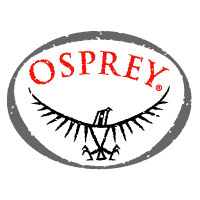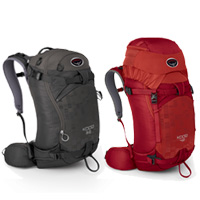 Merci beaucoup to our partners for their outstanding prizes. Everybody likes to share a story but the possibility of a prize sweetens the pot. Big time.
Know that by posting an entry, you agree to the terms of the competition below. The more times you post [AKA enter] the better your chances are of winning. Visit the site often to see what other people are posting, or follow us on facebook and/or twitter.
COMP FORMAT.
This year's Soap Box Comp format has three prize draws - one each for the months of January, February and March respectively. Each month, we'll pick seven winners who enter with the highest quality and greatest quantity of posts. Get it? In other words, we want quality posts but we want to encourage backcountry skiers to submit often also.
WHAT IT TAKES TO BE A WINNER.
We are looking for those who get out and enjoy ski touring and have something to say to our backcountry skiing community which is of value. We need to see some text and a photo in your post as a minimum (100 words at least). Photos should be formatted as jpegs at 72 ppi, 1500 pixels max width. Video formats preferred are linked from Youtube or Vimeo. You can post in any of the touring location forums. If you have an epic adventure you want to submit but are having trouble with the instructions on our site, let us know and we'll help you out as best we can. Or check out our help posts here.
RULES AND REGS.
Follow these to be sure you qualify!
- Entrants must be 16 or older, and be registered members of the www.backcountryskiingcanada.com forums
- Prizes have no cash value and are not transferrable
- Entries must portray "safe" experiences in the backcountry or slackcountry - sorry no inbounds. We aren't interested in seeing anybody putting themselves, or others, in harm's way.
- Submission must be made during the 2013/2014 season—March 31 closing date
- Submitted material must be from this season too—no vintage material thanks.
- The www.backcountryskiingcanada.com team has the right to publish you name as a winner and use your photos/videos for promotional purposes online and in print.
- Entries must not violate any law, regulation, copyright, trademark, privacy and all persons in any photo/video have given their consent to the taker prior to being submitted in the competition.
- Prizes must be claimed within 14 days or another winner will be chosen.
- Manufacturers and Backcountry Skiing Canada reserver the right to substitute a product of similar value if the prize specified is not available.
THE MOUSE PRINT.
By participating in the Contest and/or accepting a prize, a participant/winner agrees to defend, release and hold harmless the Sponsors and their parents, subsidiaries, affiliates, divisions, advertising and promotion agencies, and the foregoing companies' officers, directors, shareholders, employees, representatives, agents and all others associated with the development and execution of the Contest (collectively the "ReleasEes") from and against any actions, claims and/or liability for injury, loss or damage of any kind (including any violation or infringement of any proprietary or personal right of any individual or entity, and any personal injury, death and/or property damage) resulting in whole or in part, directly or indirectly, from participation in the Contest, and/or the use, acceptance or possession of a Contest prize, and/or participation in a Contest prize-related activity. By participating in the Contest and/or accepting a prize, a participant/winner consents to and gives the Sponsors the right in perpetuity to use a participant's/winner's name, address and Submitted Entry, to photograph/video a winner and a winner's property, and in perpetuity to use a winner's statements, quotes, picture, portrait, likeness, voice, video, biographical information, prize information, and winner-submitted photograph(s)/video/text (in whole or in part, as may be adapted, edited or modified, as solely determined by Sponsors) for advertising, trade, publicity and promotional purposes in any media now known or hereafter discovered, worldwide, including on the World Wide Web, without review, notification or approval, all without limitation or additional consideration, unless prohibited by law. In addition, a Submitted Entry shall be owned by the photographer and remain the property of the photographer, and submission of an entry shall constitute and be deemed to be the participant's irrevocable consent (on behalf of himself/herself and any photographer who shot any of the photographs submitted in the Contest) to allow the unlimited use of the Submitted Entry by the sponsors for an unlimited period of time without cost, for editorial and marketing purposes by the Sponsors, including but not limited to use in print, promotions and online as stated above.
Conditions: Participants agree that by participating in the Contest they release the Releasees from any liability in connection with: a) entries that are ineligible as a result of being lost, late, illegible, damaged, incomplete, stolen, postage due or misdirected; b) any typographical or other human or technical errors in the offer or administration of the Contest, including but not limited to errors in advertising, these official rules, the selection and announcement of a winner(s), or the distribution/awarding of a prize(s); c) any omission, interruption, deletion, defect, delay, misdirection, damage, line failure, injury, technical malfunctions or traffic congestion on the Internet/telephone network, or at any website, or any combination thereof. Sponsors reserve the right to modify these rules for clarification purposes without materially affecting the terms and conditions of the Contest. In the event that the Contest is infected by a computer virus/worm, or is not capable of running or being executed as planned as a result of but not limited to an error, omission, defect, delay, misdirection, tampering, unauthorized intervention, fraud, action of participants or technical failure or any other cause which in the sole opinion of Sponsors corrupts or affects the administration, security, fairness, integrity, or proper conduct of the Contest, Sponsors reserves the right in its sole discretion to disqualify any suspect entry or participant and to cancel, terminate, modify or suspend the Contest. In the event of such cancellation, termination, modification or suspension, notice thereof will be posted at the Contest website and winners will be determined solely by Sponsors (based on above judging criteria) from among all eligible non-suspect and/or non-disqualified entries. In such event, Releasees shall have no liability to any participant who is disqualified due to such an action. Failure to enforce any term of these official rules shall not constitute a waiver of that provision.
---
Backcountry skiing is an inherently dangerous activity that requires experience and knowledge to travel safely. Any of the routes on this site may be dangerous depending on conditions. You are responsible for your own safety in the backcounty—the team behind backcountryskiingcanada.com disclaim any responsibility for any injury resulting from people travelling on routes described on this site. To read our Terms of Use and get all the details, read HERE.