Status of climbing across Canada and thoughts about the long weekend
To the dismay of rock touching humans across the country, rock climbing was very much frowned upon during the height of the pandemic. The argument against is a fair one, as it is inevitable that people get closer than the suggested two meters for proper social distancing, not to mention sharing gear and touching all the same holds. It's also an inherently risky activity and falls outside of the low-risk mindset that we have all been asked adorn in such times. And if all that were not enough, access to many crags was closed off, as were many parks and backcountry areas.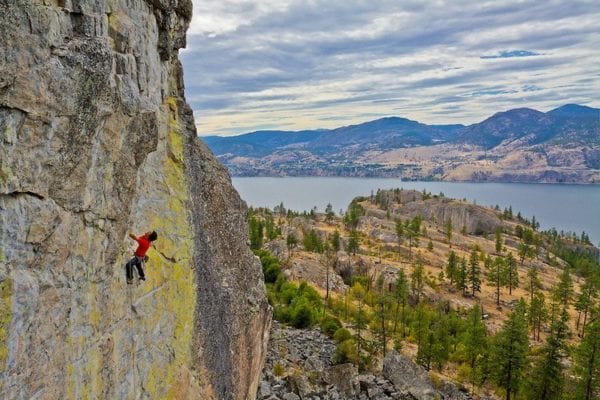 Climbing in Skaha. Photo courtesy of fetchsport.com.
Fast forward and it seems restrictions are slowly being eased off in various amounts depending on where you live. In BC, many provincial parks are going to be reopening soon, and right on time for the May Long Weekend. Skaha is one such park that aims to open on the 14th, and locals have some concerns about the crowds it will bring.
With non-essential travel still falling in the "not recommended" category, will people continue to respect the situation? Or will the reopening of parks right on time for a long weekend be too much of a draw? Only time will tell.
My suggestion would be to stay local, support any businesses that are open in your own neck of the woods, and continue to practice patience.
For a province by province look at the status of climbing and the reopening of parks, check out
this article
on gripped.com