Deuter Futura Pro 40 SL Pack - Review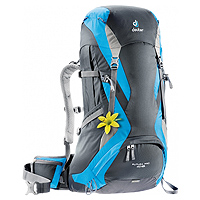 A convenient and popular feature of the Futura Pro is the two zipped pockets on the hip belt for easy access and stow-away of essentials. The real innovation of the Deuter Futura Pro 40SL Pack is the anatomically shaped Vari Flex hip belt in bilaminate construction with a 3D AirMesh cover. In less latent terms, the hip-belt is very comfortable, padded and flexes with you when you are hiking.
The lightweight backpack has a compact versatile fit whether full or lightly packed. The pull-forward closures allow the hip belt to be easily tightened and the side compression straps on the outer pack position and stabilize your load.
Read the full review of the Deuter Futura Pro 40 SL Pack here.
The Aircomfort Pro System is a flexible highly ventilated mesh panel that wraps your back and allows for ample air-flow.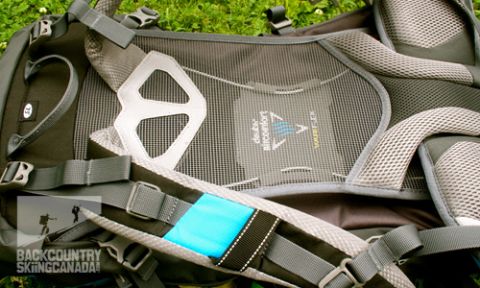 The Futura Pro comes with an integrated rain cover, discretely stashed at the base of the pack.