Sea to Sky Gondola Opening offers up new terrain for backcountry skiers
The Sea To Sky Gondola recently opened its doors to the public offering up rides into the alpine above Squamish BC. Although there is no ski resort associated with the gondola, they say this will open up a new playground in winter for backcountry skiers looking for easy access to a variety of alpine terrain. Have a read of the article below and check out the terrain photo, looks pretty inviting if you ask me.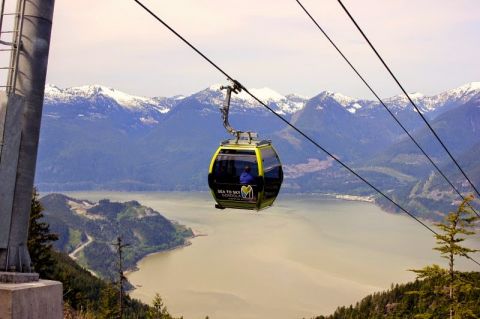 ---
When the Sea to Sky Gondola unloads its first passengers on Friday (May 16), it is opening the doors to a new world of outdoor recreation possibilities. And it's all about access.
"In about two hours you could be ski touring," professional ski photographer Reuben Krabbe said.
Besides Duffey Lake Provincial Park, the top of the gondola is one of the few backcountry spots in the province that can be reached by foot in such a short time period, he said.
In March, Krabbe ventured up the gondola to check out the skiing opportunities firsthand. There is logging road access to the area, but it's often gated off. Until now, the only way in was by four-by-four or snowmobile and the route wasn't conducive to either. The opening of the gondola makes the powder slopes a skier's dream, he noted.
"There are no other user groups heading up in that direction," Krabbe said. "You are fully alone when you do get up there."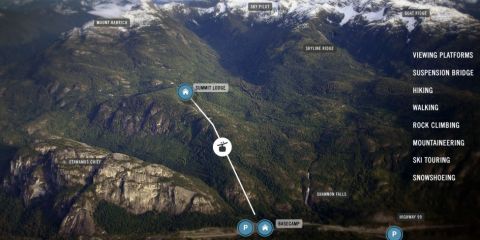 The skiing offered in the alpine and sub-alpine areas, including terrain around Sky Pilot Mountain and Goat Ridge, range from climbs requiring crampons to traverses that would please one's 70-year-old grandparents, Krabbe said. The area's diversity makes it a great place for training in forecasting avalanches, he added.
In the warmer months, climbers and mountain bikers will explore the new area. It's all about access, said Charlie Harrison, vice president of the Squamish Access Society.
Harrison has rock climbed for the past decade. Over that time, the sport's popularity has dramatically increased in Squamish.
The vast majority of climbers that visit Squamish for the weekend aren't scaling the Stawamus Chief. As a result, most entry points to moderate climbing routes have lineups of people waiting for their turns. Squamish is always in need of more beginner climbs, Harrison said.
"As soon as stuff gets put up that is relatively easy, it is jam -packed," he said.
The gondola offers access to a wide range of climbing opportunities, from slab to sports. Just 200 metres above the top station of Sea to Sky Gondola is Ultraviolet Cliff. Its climbing routes were first developed in the 1980s, but the rock's location remained relatively inaccessible. There are eight establish routes on the rock, ranging from 12 to 16 metres.
By 2015, the gondola's operators aim to have a mountain biking trail system in place, with an endurance ride ending in Britannia Beach. The area will expand a network that's already catching riders' attention worldwide, Squamish Off-Road Cycling Association (SORCA) president Jeff Cooke said.
The style of riding in Squamish is very different from what goes on in Whistler's mountain bike park, and the Sea to Sky Gondola adds to the network of forested trails with perfect mountain biking terrain.
"I think it will open up a lot of epic rides," Cooke said.
Trail running will also enjoy a boost. The first trail race on the pathways surrounding the gondola, the Skyline Ridge Run, will correspond with the summer solstice on June 21. Organized by Challenge by Choice, race distances of 10 and 21 kilometres will start at the top of the gondola
Article from Squamishchief .com