Best Gifts over $200: Holiday Gift Guide Round Two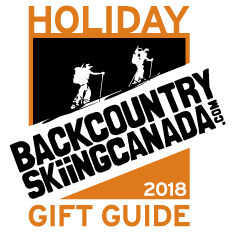 Top Gifts over $200
The sky is the limit in this category. We͛'ve got electronics, ski boots, skis and more for you to look at. If you are in the giving mood, and have saved up your shekels, this is the category for you. Giving is believing!
---
Garmin inReach Mini
Staying connected in the backcountry is not always possible with today's cell phone technology and that's where the Garmin inReach Mini comes in. It's a super small GPS satellite communicator that enables two-way text messaging via the global Iridium satellite network (satellite subscription required). Pair it with your cell phone to provide even more convenience or use it on its own. Small, rugged, and lightweight, Garmin packs a lot into the palm sized inReach Mini. Send and receive text messages, receive weather forecast, access downloadable maps, track and share your journey and, if necessary, trigger an SOS alert to contact the GEOS 24/7 emergency response team. The built-in rechargeable lithium battery provides up to 90 hours of battery life so it will go the distance if you do. This is one serious piece of technology that any adventurer would want for peace of mind so why not keep your loved ones safe (and happy) this holiday season.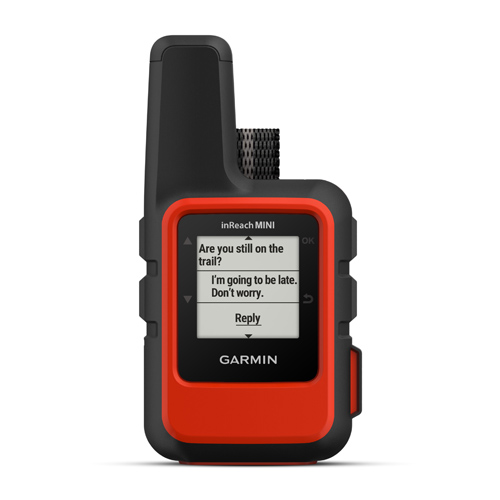 Price: $449.99CAN / $349.99US
Dimensions: 5.17 x 9.90 x 2.61cm / 2.04 x 3.90 x 1.03in
Colour: Red, Black
Weight: 100g / 3.5oz
Battery Life: 90hrs - 24days


---
Scarpa F1 Anniversary Ski Touring Boots
Everyone wants to celebrate Scarpa's 80's anniversary, don't they? Why not add to the party and give a pair of these hot rods to that special someone. We are fans of all things Scarpa and the F1 are no exception (we've reviewed the F1 Evo and shot a video review of the F1, BTW). The F1 has become the de facto lightweight touring boot these days—take a look and see how many guides and pros are wearing them this winter. The recipient of these will enjoy the bedroom-slipper-comfort in the lodge, an unbelievable range of motion and remarkable stiffness and natural flex for the way down. If you are unable to find the Ferrari red version, go for the regular black and blue. They are the same, amazing boot.



Price: $849CAN / $750US (for large)
Colour: Italian Red (or black for non-anniversary version)
Sizes: 24.5 – 31 Mondo
Weight: 1260g / 2lb 12.5oz (1/2 pair size 27)


---
Outdoor Research Hemispheres Jacket and Bibs
The Outdoor Research Hemispheres Jacket and Bibs are not your ordinary waterproof/breathable hardshell kit. This bad-boy combo uses GORE-TEX C-Knit fabric which offers up unparalleled stretch—ideal for any high energy activity like backcountry skiing and riding. This enhanced range of motion doesn't sacrifice any protection from the elements and the jacket and bibs are loaded with features that adventurers demand. While this fabric offers nearly four times the stretch of other waterproof fabrics it's just as durable and will stand up to abuse. With Outdoor Research's unique colour combination this kit will deliver not only on the technical end of things but will also keep you stylin' on the snow.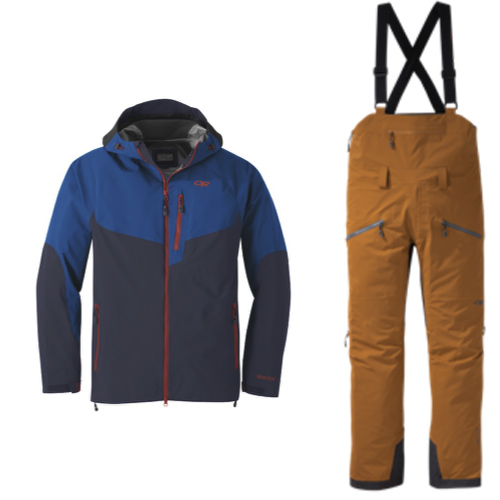 Price: Jacket - $750CAN / $599US, Bibs - $725CAN / $599US
Colours: Jacket - Fire brick / Storm, Naval Blue / Cobalt, Carob / Honey Bibs- Ochre, Black
Sizes: Jacket - S, M, L,XL Bibs - S, M, L,XL
Fabrics: GORE-TEX C-Knit Technology 3L100% nylon
Weight: Jacket - 567g / 20oz, Bibs - 596g / 21oz


---
Elan Ripstick 116 Skis
Having reviewed and raved about Elan's Ripstick 106's we new their fatter cousins, the 116's would be a sure bet for our Holiday Gift Guide. Expert skiers and powder addicts alike will fall in love with this hard-charging big mountain freeride ski that's sturdy and responsive. Their Amphibio profile provides manoeuvrability and confidence at speed by incorporating both rocker and camber profiles into a dedicated left and right ski. The cambered inside edge is for edge grip and stability while the rockered outside edge is forgiving easy turns and transitions. Built into the Ripstick 116 Skis is Elan's TNT technology which combines a Tubelite Wood Core with carbon rods along the edges of the ski and Vapor Tip Inserts. The result is a lightweight, powerful ski that's stable in any conditions. If you have a powder lover who's been good this year then give them the ultimate gift, the Ripstick 116 Skis.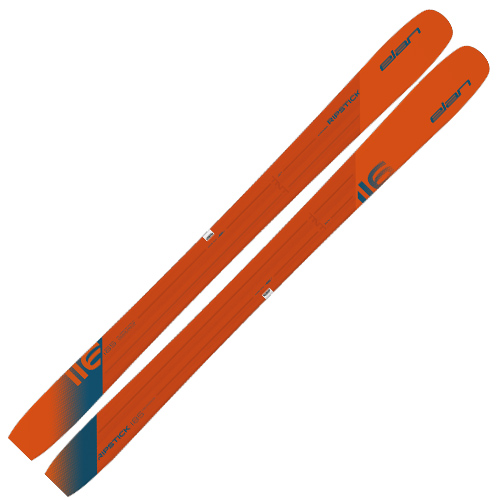 Price: $799.95CAN / $749.00US
Dimensions: 143/116/132
Weight: 1830g (per ski at 185cm)
Lengths: 185, 193


---
Therm-a-rest Utralight Cot
Ultra-luxe and light for the comfort it delivers, the Therm-a-Rest Ultralight Cot is for the person who dreads the aches and pains that sometimes accompany a night's camping. By lifting you off the ground, the cot feels more like a bed by removing all potential contact points. Couple it with the NeoAir All Season SV mattress and it really excels. The reflective ThermaCapture fabric on the bottom (the silvery stuff) helps retain your body heat if temps are low. My wife loves the one that I bought for her. It's a game changer.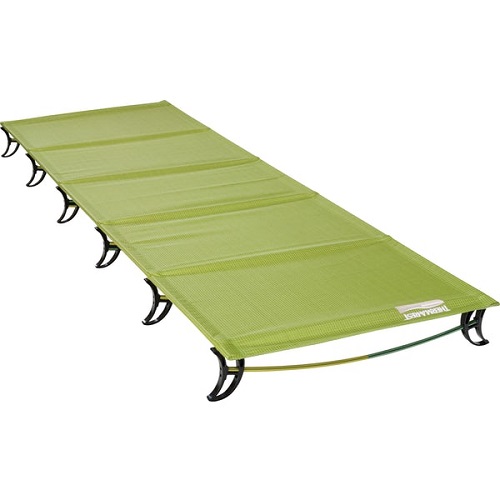 Price: $279.99CAN / $239US (for large)
Colour: Green with silver bottom
Length (large): 196cm / 77"
Weight: 1.35kg / 3lbs
Material: polyester ripstop, anodized aluminium and nylon


---
Voormi High-E Hoodie
The High-E Hoodie stands as the centre-point of the entire Voormi collection and is the piece that started it all. Made in the United States exclusively from Rocky Mountain High Country Merino Wool, the High-E has a re-enforced, water-repellent outer surface with a built-in harness-compatible front kangaroo pocket, balaclava-style full cover hood, quarter front zip, integrated hidden thumbholes and an internal chest pocket with headphone port. Can you say feature rich and warm as hell? The High-E Hoodie is worth every expensive little penny.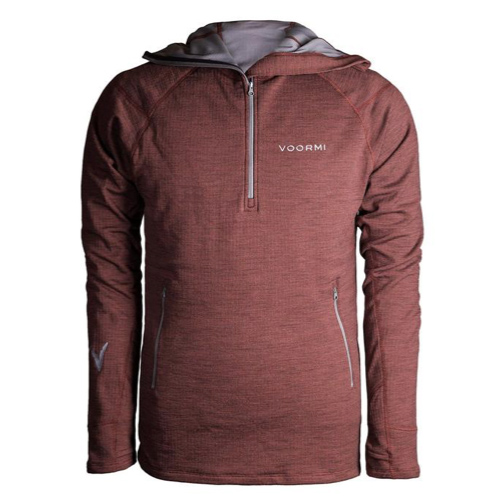 Price: $298.72CAN / $229US
Sizes: S, M, L, XL, XXL
Colour: Cinder, Red Rock, Deep Sage, Fishpond Oil Green, Chestnut, Twilight
Weight: 616g / 1lb 5.7oz (large size)
Material: Rocky Mountain High Country Merino Wool


---
Hagan Core 12 Binding
The Core 12 is a new tech binding from Hagan that you likely haven't heard of yet. Hagan is huge in Europe and slowly breaking ground here in North America. Their Core 12 was designed and manufactured by ATK which has a long history in the binding business. What makes the Core 12 so unique is its integrated front brake system. This is the only ski touring brake in the world that is active in both uphill and downhill mode, so say goodbye to run away skis while climbing or transitioning. The other unique innovation is the Magneto quick flick heel lifts. These risers are magnetic so they will not flop around and also offer up 5 different walking position, which is far more than most other tech bindings. To access three of these you must turn the heel piece which can be done in either direction. With a long list of features and novel innovations, the Hagan Core 12 Binding is made for the serious ski touring animal on your holiday gift list.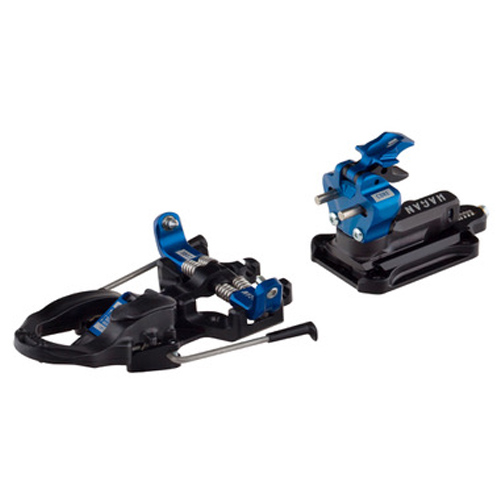 Price: $845CAN / $650US
Weight: 350g / 12.5oz
Materials: Aluminum alloy, Injection-molded POM thermo-plastic, Stainless steel
DIN: 4-12


---
Black Diamond First Light Hybrid Hoody
Black Diamond's apparel has always impressed and the First Light Hybrid Hoody is no exception. This jacket is a versatile insulating mid-layer which combines their First Light insulation with strategically placed panels of blended merino wool. This mid-layer insulates, breathes and moves with you so it's ideal for the Backcountry Skiing Canada skier on your holiday gift-giving list. The main insulation is migration-resistant PrimaLoft Silver Insulation Active in the hood, chest and arms, and you'll find the blended merino wool in the body and underarms for increased breathability and range of motion. The shell fabric is a lightweight Schoeller material which features a NanoSphere coating that resists light rain and inclement weather. Who wouldn't want one of these under the tree?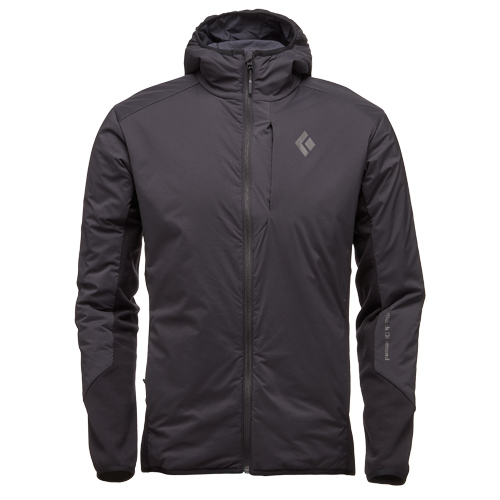 Price: $279CAN / $229US
Colours: Red Oxide, Forest, Smoke, Nickel
Sizes: S, M, L,XL
Fabrics: Shell - Schoeller stretch-woven nylon with NanoSphere Technology, Insulation - PrimaLoft Silver Insulation Active, Body - blended merino wool
Weight: 520g / 18.3oz


---
Arc'teryx Zeta LT Women's Jacket
If you are looking to pick up an Arc'teryx jacket for a loved one, this may be it. At just over the $500 mark, it's affordable by Arc'teryx Gore-Tex jacket standards, the green colour is sublime, and the fit is perfect (for women). If you can't spring for a different jacket every season (who can), the Zeta LT works all year. In the colder months, just pair it with a puffy and she'll be good to go. Shoulder seasons? No prob—it only weighs 300g and is entirely waterproof. Yes, this is a big present. Yes, it will elicit breathlessness, smiles and extreme appreciation. Reserved for sweeties (and moms).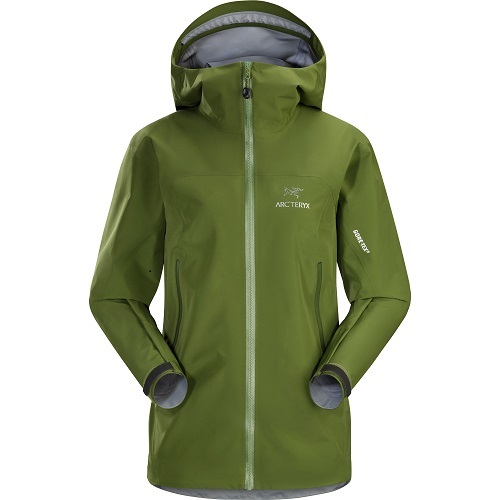 Price: $550CAN / $425US
Colours: Black, White, Green
Size: XS - XL Weight: 300g / 10.6oz
Materials: Gore-Tex fabric with C-KNIT backer


---
Evoc FR Guide Blackline 30L Backpack
The FR Guide Backline 30L Backpack from Evoc combines a fully featured ski touring pack with their Liteshield Back Protector. This provides added safety for you back without excessive heat build up or added weight. With 30L of interior space, back panel access and a separate avi tools compartment, the FG Guide is a functional and safe ski touring pack for that powder fiend on your gift list.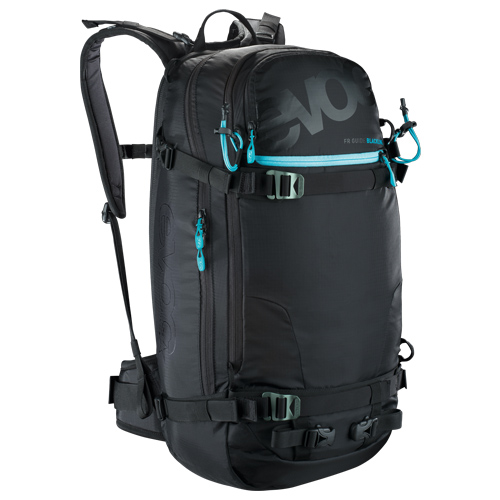 Price: $299CAN / $240US
Volume: 30L Sizes: S, M/L, XL
Colour: Red, Black
Weight: 1450g / 3.2lb


---
Eddie Bauer BC Evertherm Down Jacket
This is the lightest waterproof down jacket Eddie Bauer has ever made. Weatheredge Pro Shell provides complete weather protection since it's waterproof and breathable. Under this, you'll find Thindown insulation which is essentially thin down sheets rather than high-loft down clusters that you find in most down jackets. This reduces the bulk of the jacket and the need for quilting channels so it doesn't look like your typical down jacket. This expedition worthy jacket will make anyone smile this holiday season.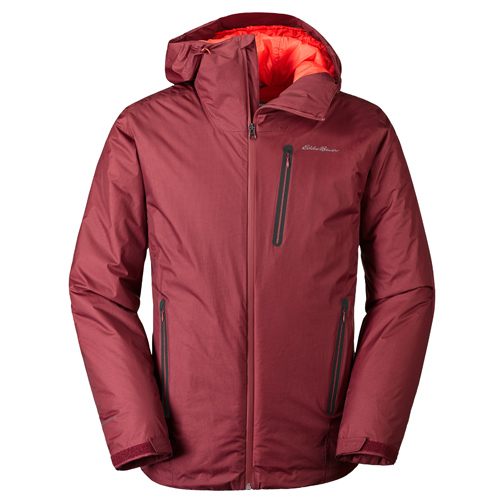 Price: $639CAN / $499US
Sizes: S, M, L, XL, XXL
Colour: Maroon, Black
Weight: 544g / 19.2oz
Material: 100% nylon with down insulation


---
POC Obex Spin Helmet
POC's new all mountain/freeride helmet, the Obex SPIN, is light with a low profile design while not skimping on safety. The EPS liner/ABS outer shell construction has adjustable ventilation and sizing system along with POC's patent-pending silicone pad technology system called "SPIN", which stands for Shearing Pad Inside and will better protect you from rotational impacts. POC's whole helmet approach provides optimal comfort, fit, performance and crash protection while keeping weight to a minimum for us backcountry skiers. The design has been optimized for a seamless fit and compatibility with POC goggles, take for example the Obex Spin's integrated front vents, these allow air to flow through to prevent goggle fogging. Give a little innovation, design and comfort this holiday season perhaps?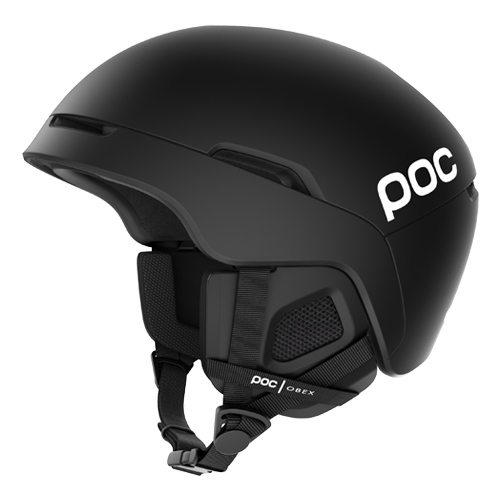 Price: $240CAN / $200US
Sizes: XS-S, M-L, XL-XXL
Colour: Black, White, Burgundy, Green, Blue, Grey


---
MSR Windburner Stove System Combo
Cooking with micro stoves, pots and pans is good if you are bent on fast and light—for those of us who like to make a good meal one of the day's objectives, the Windburner Stove System Combo does the trick. Suitable for beyond boil-in-a-bag menus, the Windburner's simmerability and 2-3 person sizing make cooking more ambitious meals possible. It's also part of a system, so if you want to go a little less luxe, you can use a MSR Duo pot instead of the 2.5L model. This stove is great for couples camping. Buy one for your significant other and reap the benefit on your next trip!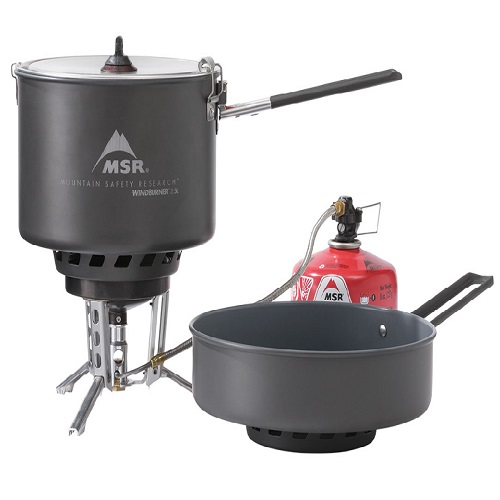 Price: $300CAN / $279US (for large)
Sizes: 2.5L sauce pot, 8" skillet
Boiling time (1L): 6.2 minutes
Weight: .03kg / 1lbs 13oz


---
Orage Women's Zenith Shell Jacket
Orage's Zenith Shell Jacket is new for 2019 and one the ladies will really covet. It's a form-fitting mountain ready waterproof/breathable dermizax 3-ply shell. While its looks say high fashion it's built for backcountry and on-piste skiing. The fit leaves ample room for layering based on the day's conditions and its full feature list can take anything mother nature can throw at it. Make her smile this holiday season with a gift of the Orage Zenith Jacket.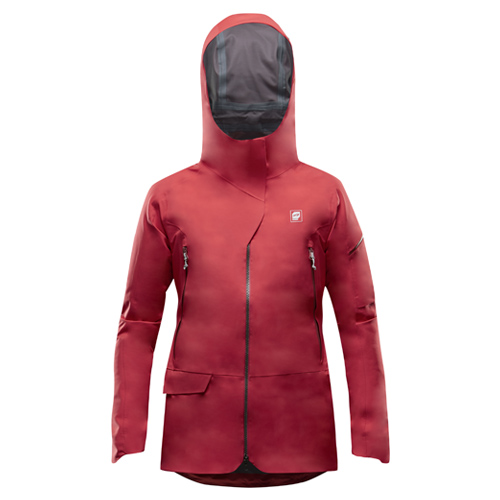 Price: $499.99CAN / $449.99US
Sizes: XXS, XS, S, M, L, XL, XXL
Colour: Black, White, Pink
Material: Dermizax 3 ply: 100% polyester, 100% nylon backing, 80/20 Eco DWR


---
Osprey Transporter Wheeled Duffel 90
Luggage takes a beating from air travel and sometimes its contents too. Protect your valuable gear with the new Osprey Transporter Wheeled 90L Duffel, its durable and weather-resistant 800D TPU-coated nylon fabrics are abrasion and water resistance. The long-lasting #10 YKK zippers have overlapping flaps for further weather protection, and padded grab handles make hauling, tossing or dragging these packs a welcome option. The HighRoad Chassis uses a tubular aluminum frame for strength and the high-clearance design provides strength and structure in a lightweight package. A single exterior pocket and two internal mesh pockets provide plenty of storage options for smaller items and built-in compression straps stabilize the bigger items. The Osprey Transporter Wheeled Duffel is a true workhorse of international travel and is the ideal gift for the adventure you know.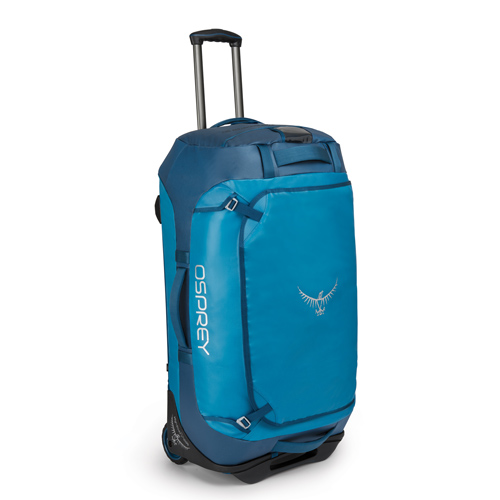 Price: $320CAN / $270US
Dimensions: 80 x 44 x 35cm / 31.5 X 17.3 X 13.8in
Volume: 90L
Colour: Kingfisher Blue / Black Weight: 3.5kg / 7.8lb
Material: 840D Nylon TPU Double Coated


---
Scott LGC Goggles
The LGCs are Scott's signature collection and for good reason. Put these puppies on and you'll immediately notice how clear and crisp everything looks. This likely thanks to the new Amplifier tech which optimizes three specific wavelengths: blue, orange and red. This sounds a little like marketing hooey until you put them on. Wow. Being the signature model comes with a significant price tag so suggest avoiding any early-season bushwhack ski tours with these on. Also of note is the simple lens swap-out system and spare lens for low vis days (which come in a handy, chuck-in-your-pack sleeve). This is the kind of gift that'd be hard not to keep. Maybe ask the retailer to send them directly to the lucky recipient's house?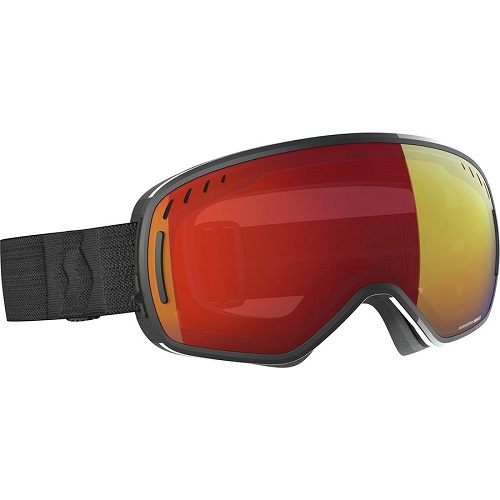 Price: $249.95CAN
Colours/Lens Combos: 11 variations Key
Features: Amplifier lens technology, lens change system


---
Helly Hansen LifaLoft Hooded Jacket
Many manufacturers are making the light/warm/waterproof claim—but Helly Hansen may have actually pulled it off with their LifaLoft. It's a combo of Lifa and Primaloft, two insulation powerhouses. The upshot is that you have a warm, somewhat weatherproof and stylish jacket that avoids the Michelin-man look we all know too well. The jacket's low profile makes for a perfect midlayer under a hardshell, or as an on-its-own layer in warmer temps. Lucky for you, there's a women's version if you are looking for a gift for the woman in your life (moms included).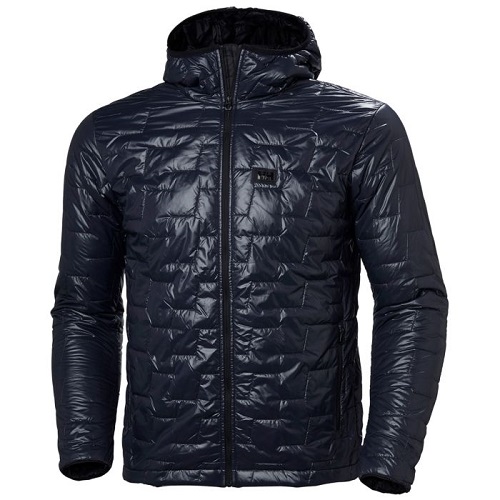 Price: 270$CAN / $230US
Sizes: S, M, L, XL, XXL
Colours: Grenadine, Black Matte, Blue, Black, Grey/Blue
Weight: 340g / 12oz
Fill: Lifaloft 31g / 1.1oz


---
Intuition Tour Wrap Liners
If your existing ski boot liners are getting packed out or just don't offer the comfort and support that you want then it's time to upgrade to a pair of Intuition Tour Wrap Liners. This wrap-around design eliminated hot spots on your shins and keeps your feet snug with Intuitions adjustable lace system. A built-in flex panel above the heel and roomy toe box provide heaps of comfort while an anti-microbial treatment will keep them stink-free even after a season of ski touring.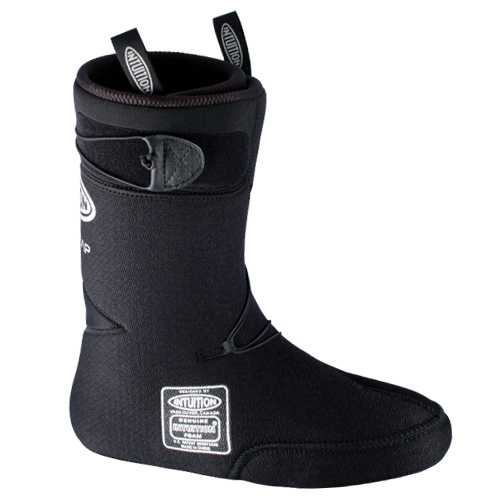 Price: $233.75CAN / $187US
Sizes: 4-13 (mondo 22-31)
Colour: Black
Weight: 380-520g / 13.4-18.3oz


---
Bullfrog BF100 Bluetooth Music System
Most backcountry adventurers expect a lot out of their gear and it's no exception when it comes to their technology. The Bullfrog BF100 Bluetooth Music System delivers as it's IP67 rated, which means that it's fully protected from water, snow, dust and dirt. It also floats and can be submerged in 1m of water for up to 30 minutes. The 12-hour battery life ensures the music last and the 100-foot Bluetooth range means you can be off yonder a ways. The built-in speakerphone means you can make/take phone calls and since there are speakers on both sides you get 360-degree sound. Yup, it plays music too.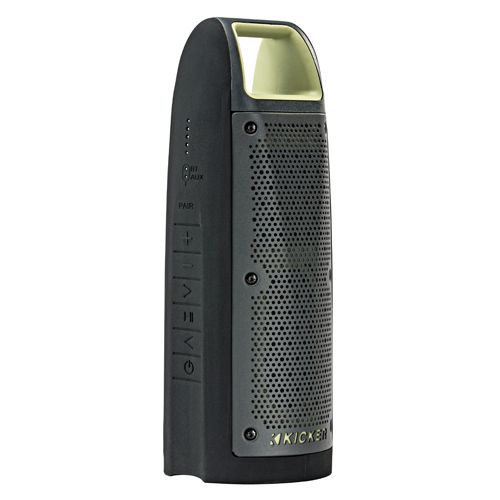 Price: $289.95CAN / $199.95US
Dimensions: 23 x 8.5 x 8.5cm / 9 x 3.3 x 3.3in
Colour: Grey/White, Green/Black
Weight: 816g / 1.8lb
---
Danner Mountain 600 Chelsea
Slip-ons? Anyone? Once you've tried 'em, you'll never go back; especially with the Danner Mountain 600 Chelsea. These are classic city/country kicks that feel great after a day on the slopes or heading out to the brewpub. The Chelsea slip-on style is particularly appreciated in the shoulder and winter months when shoes/boots have to come on and of whenever entering a dwelling. The olive colour is lovely and unusual, and the Vibram SPE midsole/Fuga outsole make for excellent grip and running-shoe comfort all in one. I am wearing a pair right now! These would make someone happy this holiday.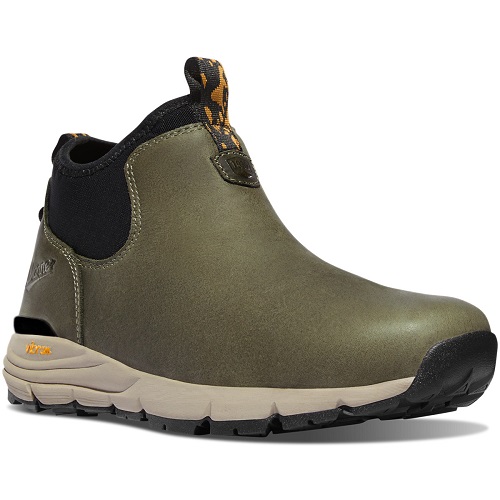 Price: $235.27CAN / $179US
Colours: Black, Tan, Brown and Olive
Height: 4.5"


---
Marmot Featherless Hybrid Jacket
A packable, lightweight mid layer is gold in the backcountry and the Marmot Featherless Hybrid Jacket is just that. More than a wind shirt but not as much as a micro puffy this new hybrid jacket uses 3M's Thinsulate Recycled Featherless Insulation which is made with 75% recycled loose-fill fibres that provide the same warmth as 700 fill power down. This unique insulation will keep you warm when it gets wet and the DriClime Bi-Component lining helps wick away moisture that may build up if you overheat during a cardio burst. If it gets to warm out for the Featherless Hybrid Jacket then simply pack it away in one of the hand warmer pockets and store it in your pack. Stylish and practical, this hybrid is ideal for the adventurer on your gift list.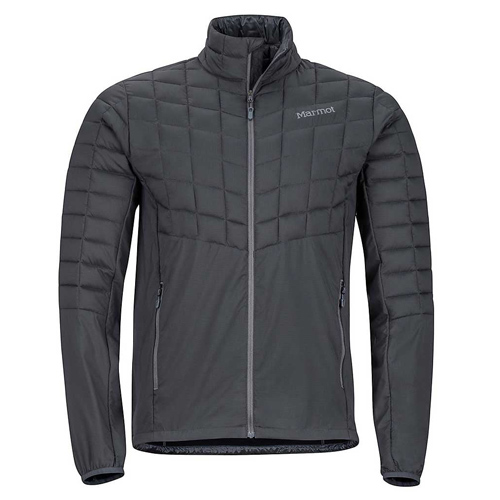 Price: $209.95CA / $160US
Colours: Black, Clear Blue, Dark Rust, Bright Lime
Weight: 255.1g / 9oz
Materials: 100% Nylon Ripstop Stretch, 3M Thinsulate Featherless Insulation
Sizes: S, M, L, XL


---
For gifts on a slightly smaller budget,
check out top gifts priced from $100-$200 here
, if this is still too rich for you then how about
the best gifts priced $50-$100?
If this is still too spendy then
click on over here to see our top holiday gifts priced under $50
.