Holiday Gift Guide: Best Gifts under $50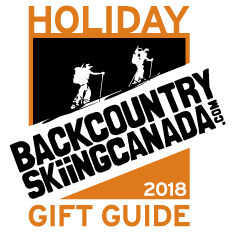 We're celebrating the third anniversary of our Holiday Gift Guide and you should be too. As always, it'll include a wide range of prezzies for the holiday time. Sure, being on the receiving end has its merits; it's really in giving that the magic happens, though. That look on the recipient's face—Disbelief! Joy! Love! Thanks! Appreciation!—it's hard to beat.

As in years past, we have separated our picks into several different categories for you. We can't all be ballers, so we start at < 50$. For the slightly more spendy, we'll have $50-$100 options, then $100-$200, and then, for the folks who are wealthier than we are: $200 and up. Remember, these are suggested presents for others, but heck, maybe you deserve a little sumpin'! We'll be rolling this out over the coming weeks. Do stay tuned.
Top Gifts Under $50
Ok.. so we're starting off slow first with the less-than-$50 batch. There are some great items in here for that gear-loving guy or gal. It's not so much about the money you blow—it's the thought that counts. A perfectly thought-out and needed $20 item is better than something off-target that costs 10X as much. See our picks for the $50 and under category.
---
Sea To Summit Ultra-Sil Daypack
Good things do come in small packages and the Sea To Summit Ultra-Sil Daypack is proof of this. Made from Siliconized Cordura fabric which provides strength and durability yet maintains packability, the Sea To Summit Ultra-Sil Daypack is an ideal summit pack but also works carrying the groceries or as an extra travelling tote. Its tiny packed size fits easily onto your key ring, in a jacket pocket or a purse so it's always there when you need it. It comes with an attached carabiner, two-way zipper closure, reinforced shoulder straps and can carry loads 250 times its own weight! Ok, we're impressed.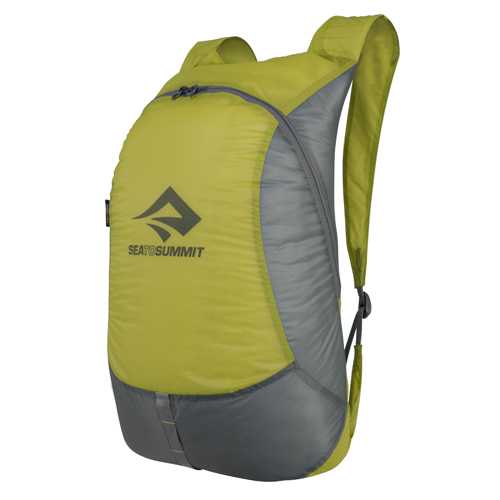 Price: $$39.95CAN / $32.95US
Sizes: 20L
Colours: Lime, Pacific Blue, Orange, Lime
Weight: 71g / 2.5oz
Material: Siliconized CORDURA fabric


---
Darn Tough Snowflake Over-The-Calf Light Sock
Darn Tough socks are just that, darn tough. With an unconditional lifetime guarantee, you can't go wrong with these socks. Their 57% merino wool content keeps you warm in winter and cool in summer and the remaining nylon/lycra blend makes them tough enough to last. If your feet run cold then Darn Tough makes a thicker version as well as a slew of other styles and thicknesses. These ski/snowboard socks are an ideal stocking stuffer for the adventurer on your list.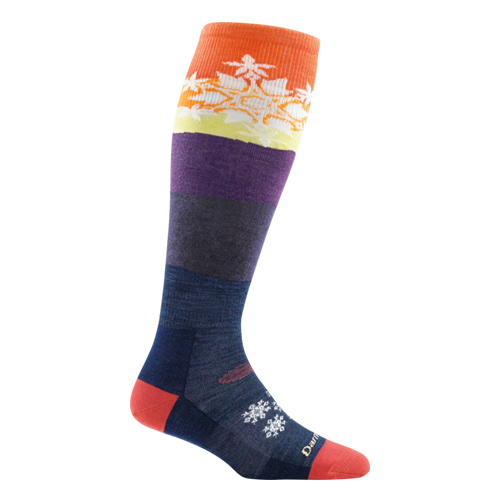 Price: $24US Sizes: S, M, L
Colour: Multi
Weight: Lightweight
Material: 57% Merino Wool 41% Nylon 2% Lycra Spandex


---
Therm-A-Rest Ridgerest Classic
The good people at Therm-a-rest claim: "the original returns, delivering (our) most basic level of comfort"— the Ridgerest Classic does just that. Pair it up with a NeoAir All-season SV inflatable, and that's where the magic happens. This is the ultimate mattress companion piece for the guy or gal looking for an added level of comfort to keep the old (or tired) hip bones happy. Alone, the Ridgerest Classic also works for the fast-and-light crowd who are more interested in weight savings than comfort. Know your giftee and give wisely.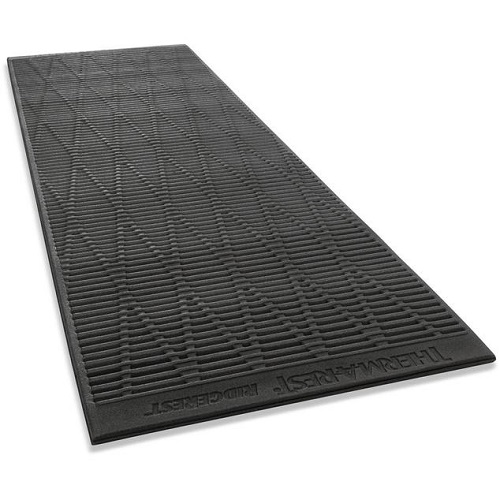 Price: $39.99CAN / $20US 
Sizes: XS-XL
Colours: Charcoal
Weight: 0.40 kg / 14 oz (size reg)
Material: Closed-cell foam


---
MSR Titan Tool Spoon
Ok… we are all weight weenies at least a little bit, right? The MSR Titan Tool Spoon is a must have bit of gear—and it makes a great present. As well as an excellent conversation piece ("OMG, that spoon is so light, what is it made of….?"), the Titan Tool spoon has an excellent mouthfeel and is super strong and durable. Heck, it even works as a tool for most MSR fuel-based stoves, should you need to repair or tweak your kit in the field. Win, win.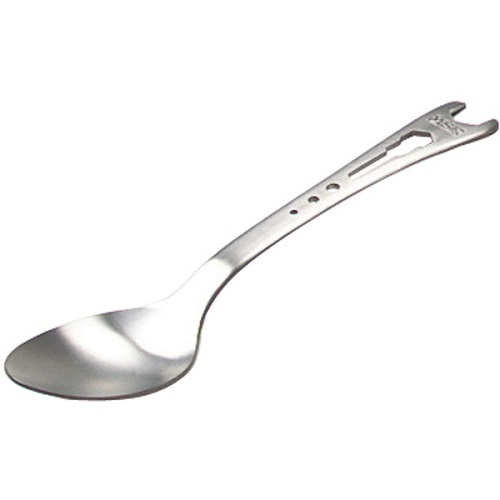 Price: $25CAN / $20US 
Colours: Grey, Off-white, Blue
Weight: 22g / .79oz Material: Titanium 


---
Hydro Flask Coffee Mug
The simple coffee mug redefined the Hydro Flask way. Using Tempshield Insulation to keep your favourite beverages cold or hot for hours. The insulated press-in lid provides splash-free transport and helps with sipability and temperature control. Like all Hydro Flask products, this coffee mug is durable, stylish and just feels good in your hands, it's also BPA and Phthalate-Free. This is a coffee mug coffee snobs and newbies alike will covet.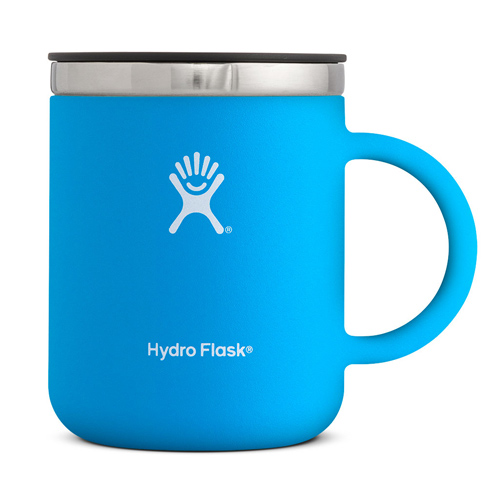 Price: $36CAN / $29.95US
Capacity: 355ml / 12oz
Colours: Olive, Stone, Pacific, Black
Weight: 317g / 11.2oz
Material: 18/8 Pro-Grade Stainless Steel construction


---
Flow Hydration
Hydration is key to sustained energy output and the folks at Flow Hydration know that a sugary carbonated drink is not the answer. They combined naturally alkaline spring water (which has a pH of 8.1) with organic flavours that don't contain any sugars, juices, calories, preservatives or GMO's to create a smooth, delicious tasting beverage that is naturally full of electrolytes and healthy minerals. The various flavours of Flow come in an eco-friendly paperboard Tetra Pak carton that's 100% recyclable, nearly 70% renewable and sealed with a plant-based cap. Give the unique gift of hydration this holiday season (the Lemon Ginger flavour is our fave).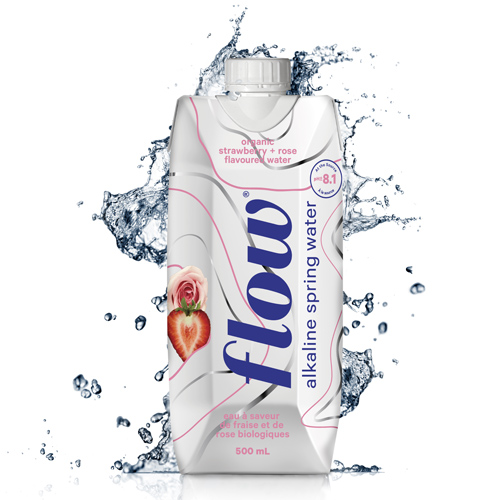 Price: $19.99US / $23.89
CAN (12 x 500ml)
Flavours: Original, Lemon Ginger, Cucumber Mint, Watermelon Lime.
Size: 500ml / 17ounces
---
DÆHLIE Wool Liner Gloves
Although I am not sure how to pronounce this companies name I can tell you that it was founded by Olympian Bjorn Dæhlie and is known for making premium Nordic ski apparel. The brand is continually expanding its product line and now has a full range of cold-weather training apparel for cross country and downhill skiing, winter running and snowshoeing. The DÆHLIE Wool Liner Gloves are super breathable wool liners that are made up of 50% wool and 50% polyester so they are warm and also durable. The built-in 2-way stretch provides good dexterity and allows them to be warm inside mitts and gloved for additional warmth on those really cold ski days.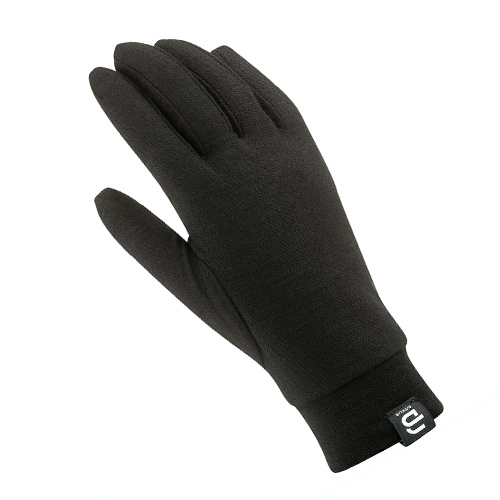 Price: $35CAN / $30US
Sizes: XS, S, M, L, XL, XXL
Colours: Black
Material: 50% wool and 50% polyester


---
HydraPak Stow Bottle
An innovative design from HydraPak, the new Stow Bottles come in 500ml and 1L versions. These soft-sided bottles are 80% lighter than your average hard bottle while still being durable yet flexible enough to stow anywhere—hence the name. The TPU material can be frozen without breaking and the RF-welded seams are leak-proof. Stuff the Stow Bottle in your jacket in winter while skiing/snowboarding and your body heat will keep it from freezing. When empty, they roll up and secure into the small loop around the nozzle taking up no space at all in your pocket or pack. And yes, they are 100% BPA & PVC free. Genius.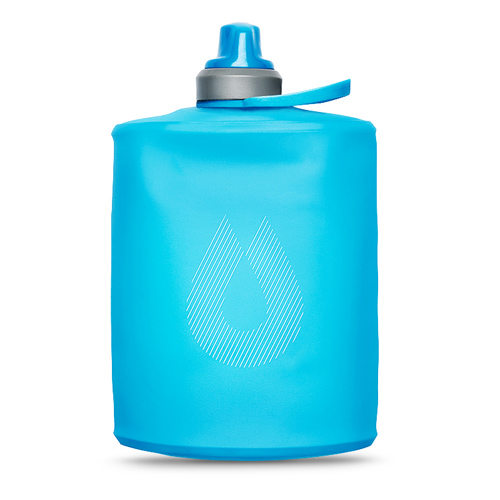 Price: $19CAN / $14 US (500ml version)
Capacity: 500ml / 1L Colours: Malibu, Mojave, Mammoth, Sequoia
Weight: 43 g / 1.5 oz
Dimensions: 175mm x 102mm / 6.8in x 4in (500ml version)
Material: Thermoplastic Polyurethane; HDPE


---
Matador FlatPak Soap Bar Case
The Matador FlatPak Soap Bar Case solves a very real problem for travellers. What to do with that half used bar of wet, slimy soap? Sure you could use a soap bar case but the Matador FlatPak Soap Bar Case is six times more compact and three times lighter. This leak-proof soft case uses welded construction with a unique Dry-Through Cordura fabric that contains the wet mess inside while allowing the bar to dry directly through the fabric. An integrated buckle closure ensures the moisture doesn't leak out and doubles as a hook to hang in the shower. Oh yeah, it's also TSA-approved and BPA and PVC-free.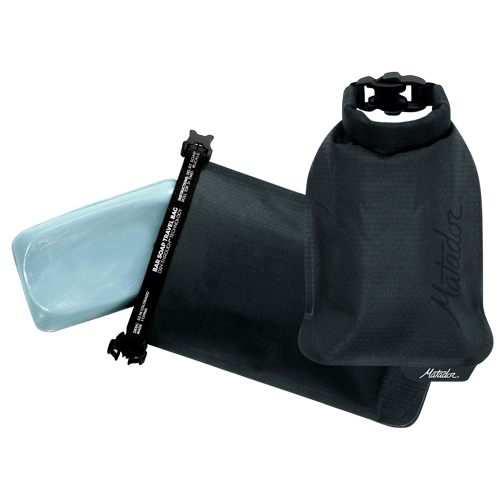 Price: $17.99CAN / $12.99US
Sizes: 10x6x3.3cm / 4x2.4x1.3"
Colours: Black
Weight: 11g / .4oz
Material: Cordura


---
SeaSnax Chomperz
Looking for a truly unique snack that's also insanely delicious and light? SeaSnax Chomperz comes in a variety of flavours and take seaweed and give it a flavourful twist. With only 40 Calories and no GMO ingredients or MSG, they're super healthy. Just look at the ingredients of the barbeque flavour: Seaweed, Glutinous Rice Flour, Rice Bran Oil, Tapioca Starch, Natural Barbecue Flavour, Organic Coconut Sugar, Sea Salt, Onion. Bite-size seaweed curls wrapped in rice for those foodies on your list this holiday season.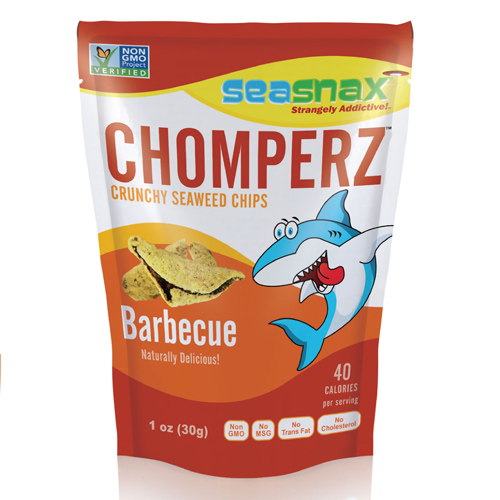 Price: $5.99CAN / $4.99US (Box of 8 $35US)
Flavours: Jalapeno, Onion, Barbeque, Original Size: 30g / 1oz
---
Buff Original
What can we say? A Buff is like SUPping—it looks weird until you try it. Once you've tried it, you can't stop. Buffs are so economical, you can get away with buying a few to accommodate your various ski (and other) outfits. They are remarkably handy and versatile for ski touring warmth, sun protection and more. There are also at least 13 different ways to wear the Buff, depending on your needs and skill level. We like the "legionnaire." At this price, it's a stocking stuffer.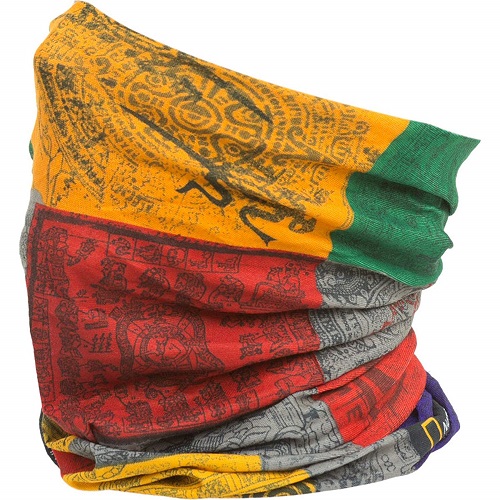 Price: $25CAN / $20US 
Sizes: Regular and XL
Colours: Too many to say
Weight: 45.4g / 1.6oz
Material: 95% Polyester, 5% Elastane


---
For gifts on a slightly bigger budget, see our top holiday gifts priced $50-$100
 here
 and
gifts priced $100-$200 here
. If you are a real big spender then the
best gifts over $200
is
your category and those can be found here
.