Best Gifts $100-$200: Holiday Gift Guide Round Two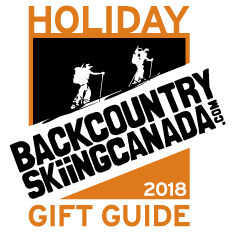 Top Gifts $100-$200
It's unlikely you'll buy more than one or two presents at this range so shop wisely. This is our biggest category so there are some gooduns in here for sure. Shop hard!
---
Leatherman Wave Plus Multitool
Leatherman's best selling multitool has been the Wave and now it's even better and called the Wave Plus. The Wave Plus contains 18 tools which can be opened and locked quickly, many of which are outside-accessible, so you can access them when the multi-tool is folded closed. Tools include: Pliers, Wire cutters, Crimpers, Knives, Saw, Scissors, Ruler, Can/bottle opener, File and Screwdriver to name a few. Be prepared for anything this holiday season with the Leatherman Wave Plus Multitool. A tool for any backcountry emergency,… and then some.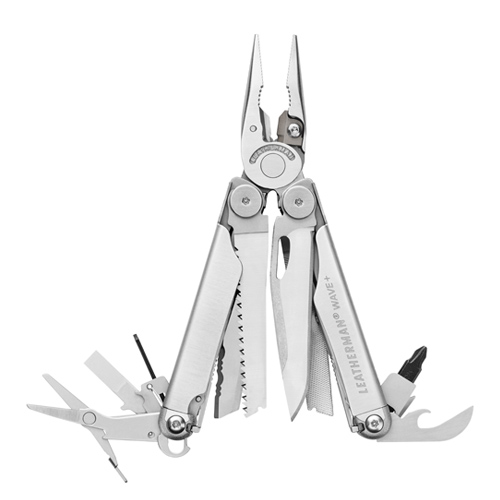 Price: $125CAN / $100US
Colour: Stainless steel, Black
Weight: 241g / 8.5oz


---
Lifesaver Liberty
The LifeSaver Liberty is the worlds only portable water purifier which to use a pump that's contained within a bottle. It removes 99.999% of viruses, bacteria and cysts. with a capacity of 400ml and a flow rate of 1.2L/min the Liberty requires no chemicals or electricity to purify water. Ideal for the backcountry adventurer on your holiday gift list.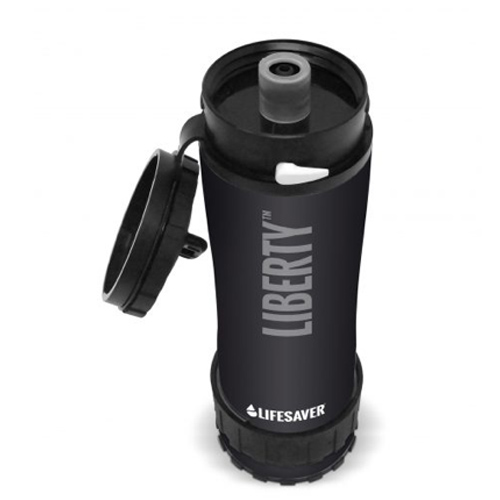 Price: $129.99CAN / $99.99US
Sizes: 9.6 x 9.6 x 33.3cm / 3.8 x 3.8 x 13in
Colour: Black, Blue, Orange, Metallic rose gold, Metallic silver
Weight: 425g / 15oz
Capacity: 400ml


---
Patagonia Capilene Air Crew
There's really nothing quite like a high-quality base layer and the Patagonia Capilene Air program is tough to beat. This Crew will make your female recipient very happy. It works as a base layer, it works as a shirt, heck, it even works as a PJ top in a pinch. Patagonia claims it's the most advanced base layer they've ever made—and they've made a boatload. This piece is still warm when wet, dries quicker than quick and is stink free. It's high performance and super comfy. Add it to the shopping list.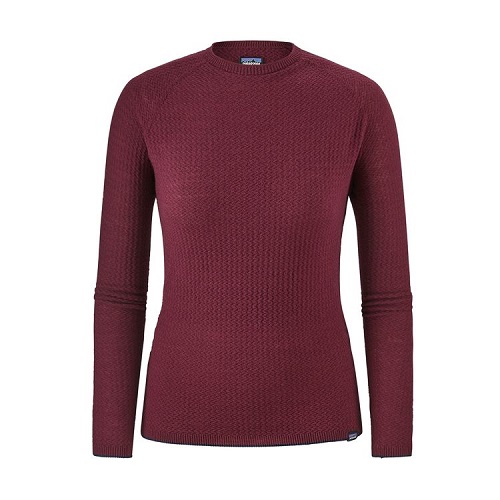 Price: $149CA / $129US
Colours: Black, Grey, Green, Red Size: XXS - XL
Weight: 190g / 5.6oz
Materials: 51% merino wool / 49% recycled polyester


---
Giro Emerge MIPS Helmet
A good helmet provides you with protection and style and that's just what the Giro Emerge MIPS Helmet delivers. The new Emerge has a low-profile shell with a trusted freestyle shape and integrated into this is MIPS Spherical technology. MIPS reduces the rotational energy during certain impacts and when combined with the impact-reducing, dual-density EPP foam found in the helmet's construction, then you've got full protection from high- and low-energy impacts. Help someone you care about look good and be safe this season with a gift that keeps on giving.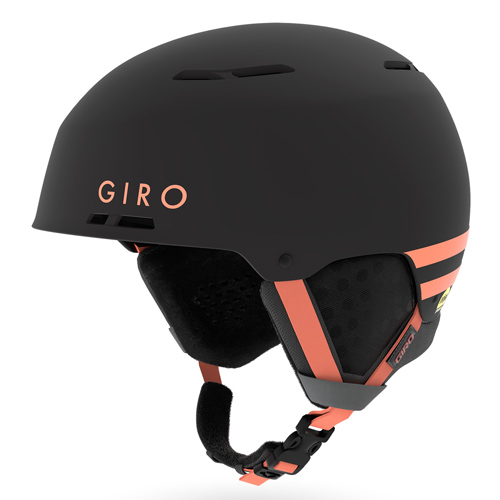 Price: $179.99US
Sizes: S, M, L, XL
Colour: Matte Black, Matte Midnight, Matte Vermillion, Matte Black Olive, Matte Graphite


---
DPS Phantom 2.0 Permanent Waxless Glide
Ever imagined waxing your skis just once and never having to do it again? That's what this stuff does for you (and whoever you are buying it for). The polymer technology—which has nothing to do with wax—sinks into your ski base. Even if you do a stone grind tune-up, your skis come out ready to slide. I "Phantomed" a pair of my skis at the beginning of last season and they felt fresh-waxed every day, in all conditions. Enviro-friendly, permanent and high-performance, Phantom is a cool concept from a great little SLC-based ski company.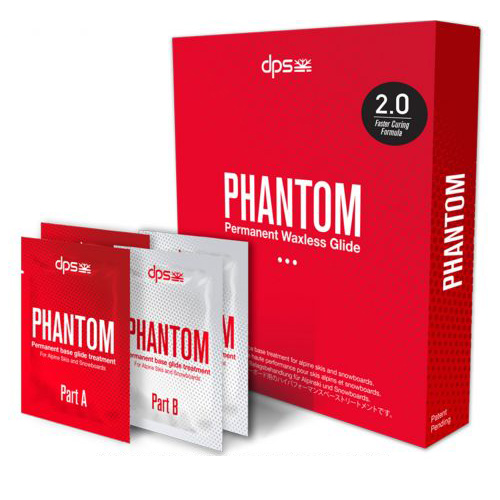 Price: $119CAN / $99.99US


---
Helly Hansen LifaLoft Propile Vest
Talk about cozy… this is the kind of item that'll make the gal in your life happy for months. The Lifaloft Propile vest features plush pile on one side and fabric on the other. The pile side feels a little country and the fabric feels like city. Versatility galore. The Lifaloft fill is ultra-lightweight and will keep her warm even when the precip turns to rain. A high collar and longish length make for added coverage and warmth. Gifts like this are always a hit. Put it on your to-get list.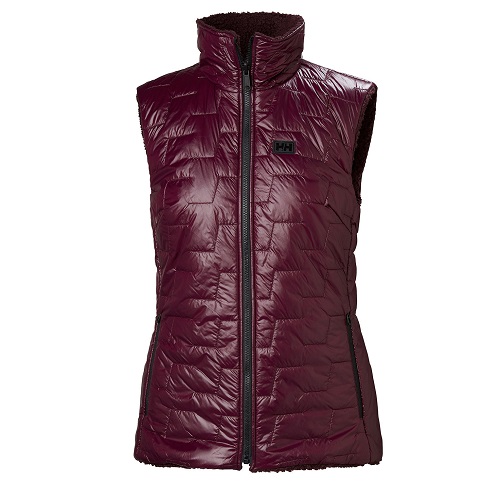 Price: $200CAN / $175US
Sizes: XS, S, M, L, XL
Colours: Blue Haze, Wild Rose, Black
Weight: 530g / 18.7oz Fill: Lifaloft


---
Sherpa Adventure Gear Tsepun Jacket
The Sherpa Adventure Gear Tsepun Jacket is a streamlined, mid-weight thermal layer that provides moisture wicking capabilities and dries super fast if it gets wet. It's made of Sherpa's proprietary Dry Zone fabric which has a smooth interior for easy on/off over base layers and an equally smooth and comfy exterior. "Tsepun" is a Tibetan word for long life but could also mean 'Ideal gift'.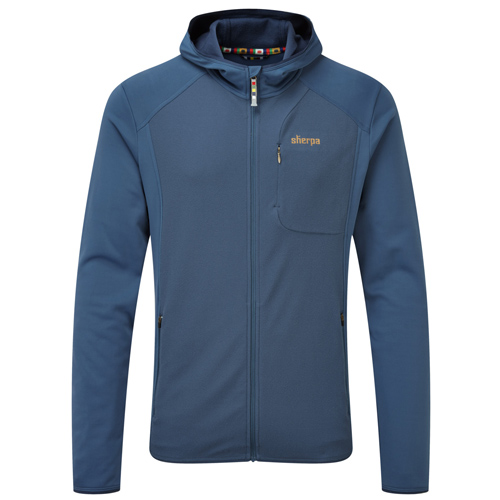 Price: $130CAN / $109.95US
Sizes: S, M, L, XL, XXL
Colour: Samudra, Kharani, Koshi Green
Weight: 900g / 31.75oz
Material: DRY-ZONE - 77% nylon / 23% polyester


---
Giro Article Goggles
The new Giro Article's are a feature-rich goggle which is defined by their sleek curvature and high-end optics. They use Giro's toric VIVID lenses which are easily swapped out with the included low-light lens using Giro's on-the-go Slash Seal lens interchange system. There is a large assortment of polycarbonate lens tints to available to enhance your vision in conditions from bluebird to full storm. Every lens filters 100% of harmful UV, and features durable coatings that resist fogging and scratches. The seamless compatibility with between all Giro helmets and goggles ensures that your chances of a Gorby Gap are minimal.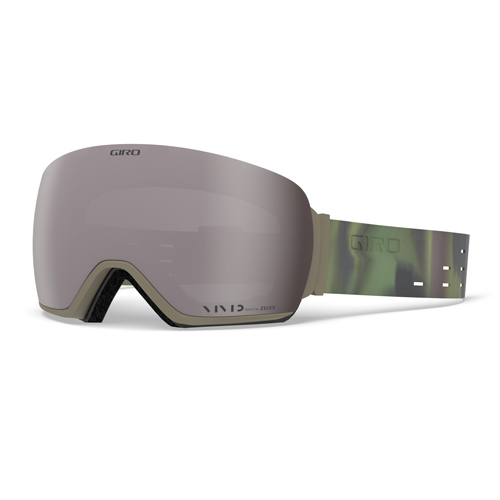 Price: $199.99US
Colour: Black Wordmark, Grey Wordmark, Bright Green Peak, Camp Out, Red Peak, Silicone Vermillion, Mo Rockin, Silicone Tree, Silicone Glacier, Storm Dye Line, Silicone Black


---
Oboz Livingston Low
The new Oboz Livingston Low shoes combine hiking boot traction with slip-on comfort and ease. The 'O Fit Insole' provides the support like that of a hiking shoe but their stylish convenience means you can wear the Livingston's around town as well. Style, traction, comfort, fit and versatility—the Livingston Low's kinda does it all. They're ideal for the stylish hiker on your holiday gift list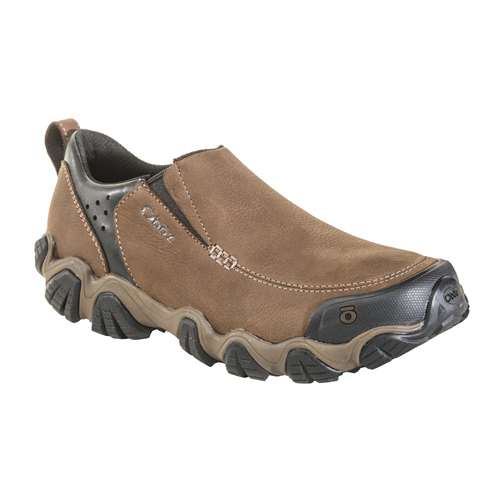 Price: $149CAN / $110US
Sizes: 8-14 Colour: Walnut, Dark Shadow
Weight: 374g / 13.2oz
Material: Water-resistant tumbled nubuck leather


---
Patagonia Arbor Pack
Perhaps more at home in urban wilds than on the up-track, the Arbor pack may be suited for the student in your life. Someone who appreciates Patagonia's corporate ethos and classic "normcore" style. The recycled body fabric, laptop sleeve and wide choice of colours make it all the more appealing. The DWR finish means it'll keep their jackfruit burrito lunch and school books dry and happy. The Arbor pack harkens back to an earlier Patagonia design aesthetic—that is back in style again today.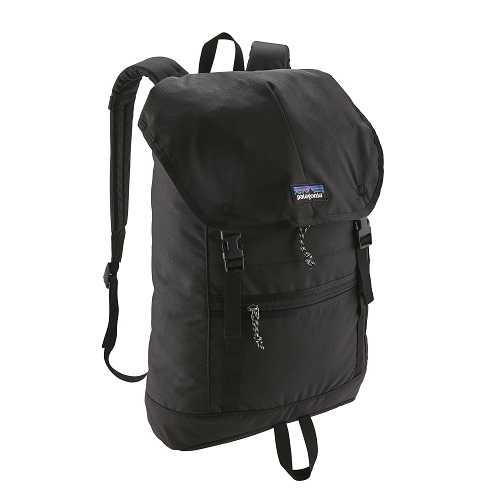 Price: $119CAN / $99US
Colours: Black, Grey, Purple, Khaki, Red
Size: 25L
Weight: 590g / 1lb 4.8oz


---
Bearpaw Sheilah Boots
Not everyone wants to look like an adventure badass all the time—especially the ladies. The Bearpaw Sheilah Boots are a stylish urban alternative to hiking boots while combining function and fashion in a comfortable 14' boot. Cow suede with plush faux fur trim, wool blend lining and sheepskin comfort footbed built on a lightweight blown rubber outsole get the message across loud and clear—time for aprés ski. For the woman on your holiday gift list that's more than just fresh lines.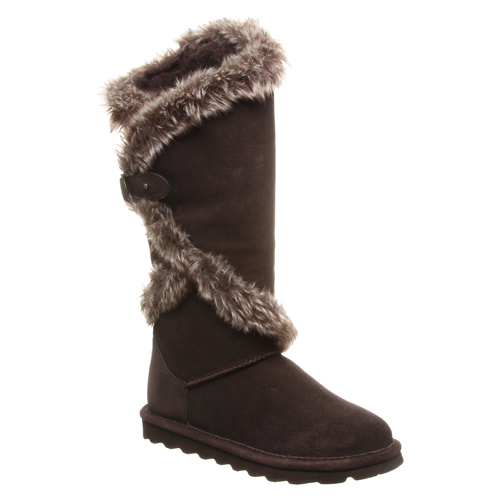 Price: $129.99CAN / $99.99US
Sizes: 5-12 Colour: Brown, Black
---
Scott 2-Part Ski Pole
Who wouldn't like a spanky new set of poles this holiday season? I know I would. The Cascade 2-part pole from Scott would complement any quiver. Features like a cork handle, rubber gripper and the "Strap Release System" make them perfect for touring. They are bright yellow so they won't get lost and the grip feels super solid with a pair of gloves on. Don't be fooled and think that aluminum is always heavier than carbon fibre. The Cascade is lighter weight than many carbon poles. Two sets of baskets come with too!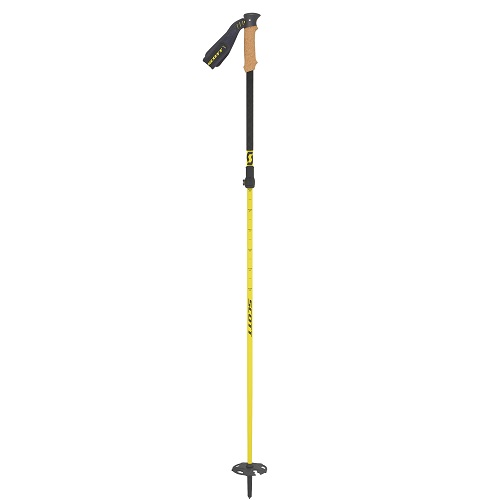 Price: $129.95CAN
Colours: Yellow
Size: 100-125, 115-140cm
Weight: 275g / 9.7oz


---
Columbia Titanium Omni-HEAT 3D Knit Crew Top
Columbia's new Omni-Heat 3D, along with their Omni-Heat thermal reflective and Omni-Wick fabric technologies call all be found packed into the Titanium Omni-Heat 3D Knit Crew Top. What's Omni-Heat 3D you ask? Glad you did, have a look over here at our explanation of this technology and see why we're huge believers in it. I've been wearing this 3D Knit Crew Top for the past year and find it to be much warmer than other base layers. It's ideal for resort and backcountry skiing so add it to your holiday wish list or perhaps gift one to that special someone in your life?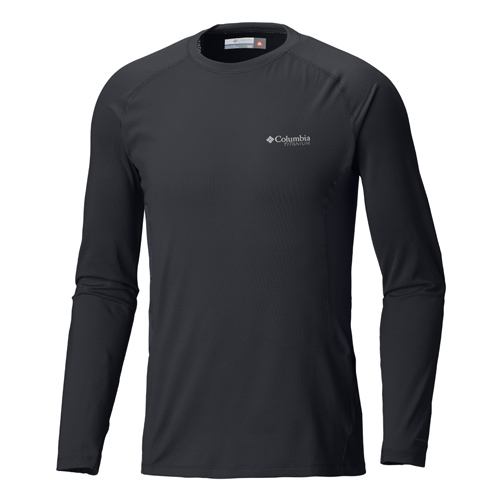 Price: $139.99 / $99.00US
Sizes: S, M, L, XL, XXL
Colour: Red Spark, Dark Mountain
Material: 85% Polyester, 15% Elastane


---
Wiley X Kobe Sunglasses
Wiley's X Kobe Sunglasses use shatterproof Selenite Polycarbonate Lenses that meet high velocity and high mass impact standards. They provide 100 percent UVA/UVB protection with distortion-free clarity in a polarized lens which has a T-Shell coating that resists scratching. The X Kobe's will keep your eyes safe while tree skiing, bushwhacking or any other adventure you can throw at them. If you have a prescription then Wiley can incorporate that for you into the X Kobe Sunglasses as well. Stay safe while looking good out there.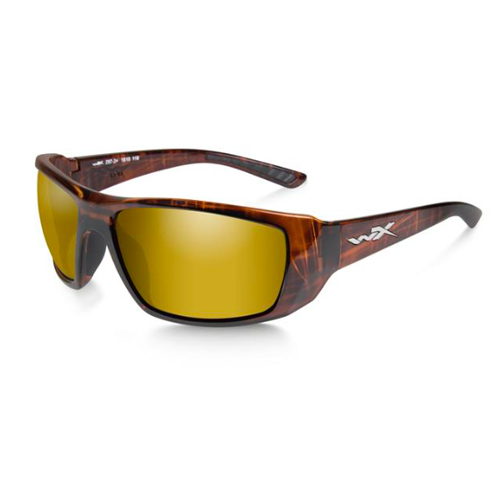 Price: $130US
Colour: Matte Black with Grey Silver Flash lenses, Gloss Hickory Brown Frame with Polarized Venice Gold lenses
---
For gifts on a slightly smaller budget,
click on over here to see our top holiday gifts priced under $50
or our
gifts priced between $50 and $100
here. If you've got money to spend then
find out what
ou
r
top gifts over $200 are, here
.