Platypus GravityWorks 4L Water Filter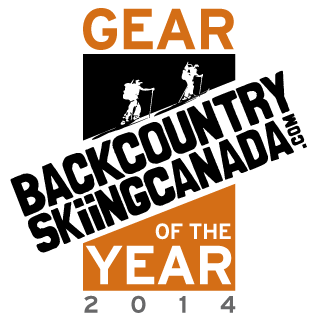 We welcome the Platypus GravityWorks 4L water filtration system to our Gear of the Year ranks because it offers a simple, elegant solution that addresses an issue: Nobody likes to pump for fresh water. The GravityWorks system does it all and saves weight at the same time. From now on, it'll come along with us on canoe/kayak trips and hikes—anywhere potable water is needed. Thanks Platy!
The Backcountry Skiing Canada Team.
---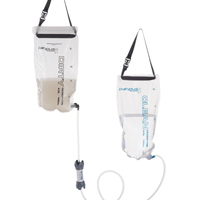 We recently got our mitts on the Platypus GravityWorks 4L Water Filter system and are very happy with its performance. We use all kinds of Platypus products for our hydration needs and this water filter system is remarkable in that it is entirely "pump-free." Platypus is part of the Cascade Design family of brands. If you want to see some other reviews we've done on some other products from Cascade, here's a sampling: MSR WhisperLite Universal Stove , Thermarest NeoAir Camping Mattress, MSR Nook Tent, MSR Carbon Reflex 3 Tent review and the Thermarest Antares down sleeping bag and the Thermarest NeoAir XLite camp mattress. Oh, and the SealLine WideMouth Duffel we were stoked about too. Aaaanyway, all that to say, Cascade brands offer a whack of great products and the Platypus GravityWorks Water Filter is another good 'un.
We put together the little video below to show you how it works. If a picture is worth a thousand words, is a video worth a million? Take a look and decide yourself:
Here are the two bags, side by side. Everything is clearly labeled and idiot proof—for example, the clean and dirty bags. Smart.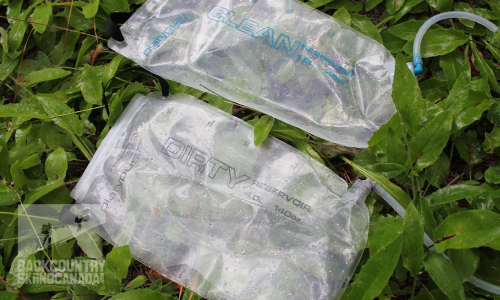 Starting from the top, here is the fixture that attaches the hose to the dirty bag. Very simple with a nice "click" to let you know you've engaged.

Next in line is the actual filter. It's made of hollow fibre which allows for fast and effective filtering of water. The cartridge needs to be replaced after about 1500 litres. That's a lot of clean water.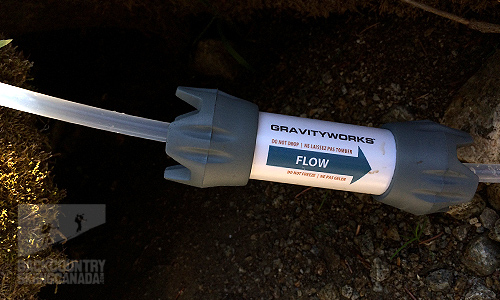 On the other side of the filter, you'll see the shut off clamp. Remember to have it in the closed position after you disengage the clean side of the hose from the filter cartridge.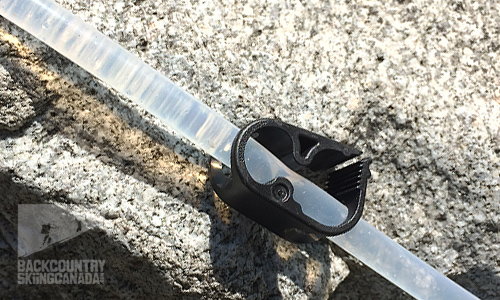 Here is the Platypus GravityWorks filter doing its thang. You can even hold the dirty water bag high in one hand and the clean bag lower in your other hand—and it'll work.

Features:
Effective against bacteria: Yes
Effective against particulate: Yes
Effective against chemicals/toxins: No
Effective against viruses: No
Filter media Hollow Fiber
Filter pore size: 0.2 microns
Flow: (L/min) 1.75 liters per min
Cartridge life: 1500 liters
Field cleanable: Yes
Water Bottle Adapter: No
Cartridge replacement indicator: No
Verdict:
The Platypus GravityWorks Water Filter systems is so special because it offers a simple solution to a challenge. Who likes pumping water to make it clean? Not me. The filter does as good a job as hand pumps and it's even a little lighter than most. I've used drops and pills before but, if there are any "bits" in the water, you really need to filter it. In the video up top, we say it takes five minutes to filter the water, when, in fact, it's closer to three. Take a look at the video put out by Platypus. It is a good instructional video and tells you how to backflush and use the system to transport up to 8 litres from your water source, back to camp. This filter gets top marks with the Backcountry Skiing Canada team. Bravo Platypus
SPECS:
Price: $119.95 US
Weight 326g / 11.5oz
Width: 8cm / 3.25in
Length 24cm / 9.5in
PROS:
- Light weight
- High performance and fast
- See your water getting clean
- Idiot proof
- Works for bigger groups
- Good instructional videos
CONS:
- Requires a little maintenance (what doesn't)
- The hose is a little tricky to deal with. Perhaps a clamp on the end to attach it to a vessel?
Rating: 9/10
Innovation 2/2
Function 1.5/2
Weight 2/2
Features 2/2
Quality/Price 1.5/2

This is only our opinion. Do you disagree? Did we miss something? Are we totally out to lunch? Join the discussion in the forums here, and let us know what you think. People like/dislike gear for different reasons so chime in and we'll get a well-rounded evaluation.
Back to the rest of the reviews.
---