Best Gifts $50-$100: 2022 Holiday Gift Guide
Welcome to our 7th Annual Backcountry Skiing Canada Holiday Gift Guide. We're going to start things off easy with the under $50 category, then build up speed to the $50-$100 range, followed by the $100-$200 gifts before we culminate with the $200+ gift ideas. No matter what price range your spending preferences land in we're sure you'll find the perfect gift for that adventurer on your holiday gift list.

Top Gifts $50-$100
This installment of the Best Gifts priced $50-$100 has lots of options to strike your fancy but if your budget is slightly smaller then check out our Best Gifts priced under $50 here and our Best Gifts priced $100-$200 here. If you've got more to spend, well then hold on as the $100-$200 gift ideas will be announced next.
---
Dometic GO Hydration Water Jug 11L
Dometic makes a wide range of coolers both traditional and electric, like their CFX3 45 Powered Cooler that we reviewed last year—they also make a wide variety of other camping essentials like their new GO Hydration Water Jug. This hard-shell jug stores up to 11L of water and stows easily due to its modular design. It features 2 openings on the top, a large 4-inch opening for quick filling and cleaning, and a smaller 63mm opening that allows for the use of many common water filters on the market. There is a moulded grip on the bottom of the GO Hydration Water Jug to aid in pouring and two flexible carry handles on the top help with transporting the jug when full. Three colour options are available so you can use one jug for drinking water and one for grey water if needed. A spigot cap is included to easily dispense water but even better is the addition of Dometic's Hydration Water Faucet.

A nice add-on to Dometic's Hydration Water Jug is Dometic's Hydration Water Faucet which also works with any water container thanks to its universal design. It is self-powered by a battery that lasts for up to 150L and can be recharged with the provided USB cable. Its simple one-touch operation and auto shut-off help conserve water use and the integrated LED light is ideal for nighttime and low-light use. Made from rugged BPA-free, food-grade materials, the Dometic Hydration Water Faucet uses a magnetic base so that it can be used on other surfaces and does not have to be mounted on the Hydration Water Jug itself. It retails for $129.99CAN / $99.99US.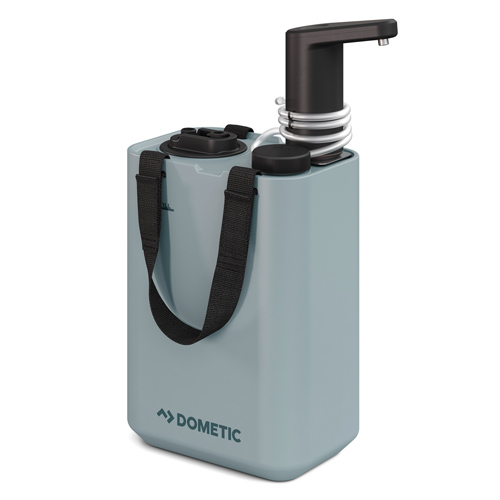 Features:
Volume maximizing design.
Comfortable, removable webbed carry handles,
Built-in tiedown guides.
Universal Nalgene style opening for easy attachment of water filters and accessories.
Multiple dispensing options built in, including two openings for easy filling, dispensing, and cleaning.
Designed to be easy to carry from car to campsite and fits in the space behind your vehicle's wheel well.
Compatible with Hydration Water Faucet.
Spigot and quick-connect fitting for accessory attachment included.
Materials:
BPA-free, food-grade LDPE
Price: $95.99CAN / $69.99US
Capacity: 11L
Weight: 1.7L / 3.86lbs
Size: 25 x 18 x 37cm / 10 x 7 x 14.5"
Colours: Slate, Glacier, Ash

---
Luno Seatback Organizer 2.0
This past spring we featured the Luno Air Mattress 2.0 in our Best New Camping Gear for Summer 2022. This inflatable car camping mattress is ideal for those who can't afford 'Van Life' and yet still want to have the flexibility of camping in their vehicle. Luno now offers the Seatback Organizer 2.0 which is what Luno calls "The nightstand of car camping". It is a seat-back organizer that has a removable microfibre-lined pocket specifically designed for your phone, a headlamp pocket with a translucent window for reading at night, two G-hooks for handy key storage, a slot for tablets or books and a water bottle holder. The Seatback Organizer 2.0 basically has a place for all those commonly used items you'll need to easily find while camping in your vehicle. Its universal fit means you can use it in any vehicle and since it has a fairly streamlined design you can leave it attached to your seat back even when not out on a road trip. Luno is transforming car camping into car life, one bad-ass road-tripping vehicle at a time and they can do the same for you, so be sure to check out all their products.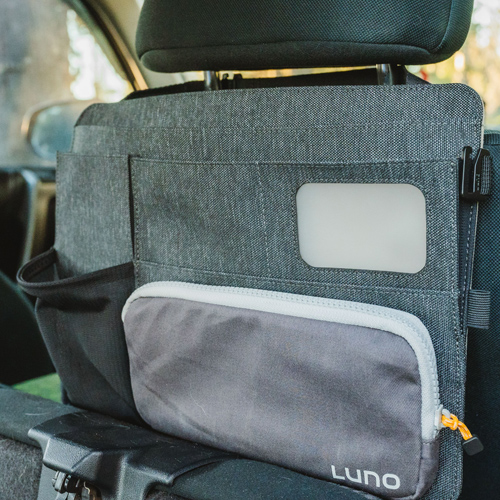 Features:
Keep all your travel essentials within arms reach while driving and car camping
Fits books, iPad, magazines, keys, phone, and more
Headlamp pocket with translucent window for diffused reading light at night
2 sturdy G-hooks, ideal for headlamp or keys
3" x 8" snap on pouch with zipper
Water bottle holder
Elastic loop for pen/pencil holder
Cinch-down paracord alleviates swinging on back of seat
Price: $59.25CAN / $44.99US
Colour: Charcoal Gray
Size: 33 x 22.9 x 2.5cm / 13.25 x 9.5 x 1"
Weight: 180g / 6.3oz
Material: Oxford Cordura

---
Arva SkiTrip 240 Probe
Arva's SkiTrip 240 Probe is 240cm in length and made up of 8 segments of 30cm each. It uses Arva's RACK LOCK locking system which allows you to quickly pull the tension cable tight when deploying the probe by simply pulling on the handle. Each tube segment is compact and only 12mm in diameter yet strong and durable thanks to the 7075 aluminum tubing used. The stainless steel tension cord is strong and aligns the segments with the help of cone inserts which makes it easier to assemble the tube segments. The SkiTrip 240 Probe also has precise markings on the probe to easily indicate snow depth and is the ideal companion for backcountry skiers or snowboarders.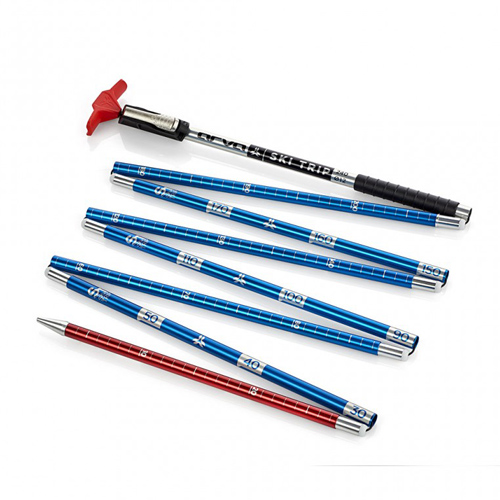 Features:
2.40m probe when fully deployed, 8 segments 30cm long
30cm segments make it easy to stow this probe in your backpack
12mm diameter tubes
Strong and durable 7075 aluminum tubing
Stainless steel tension cord
RACK LOCK locking system
Cone inserts make it easy to assemble the tube segments
Grip for easy handling
Precise markings on probe indicate snow depth
Pouch with printed step-by-step avalanche rescue instructions
Price: $99.99CAN / $64.99US
Weight: 290g / 10.2oz
Length: 240cm / 94.5in

---
UAG Mouve Laptop/Tablet Sleeve
A device or laptop without a sleeve is like carrying money around without a wallet except that if you drop your cash you may lose it but it won't break. UAG specializes in protective sleeves for valuable devices, their [U] Mouve Laptop/Tablet Sleeve featured here fits up to 13-inch devices such as an iPad Pro or a MacBook 13-inch. With a durable polyester outer layer and magnetized flap closure, it works well as a solo carry however its low profile and light weight also make it an ideal option for packing as a carry-on or other efficient travel. A 13" laptop or device slides snugly into a cozy suede pocket where it is protected from scratches. If you have other accessories like a phone, Apple Pen, cords or low-profile stuff there is a unique and generous zipper compartment with internal pockets just beside the device pouch. The UAG [U] Mouve Laptop/Tablet Sleeve is an efficient, well-constructed and clean design. If you are harder on your gear or carry your device backcountry regularly you may want to check out the UAG Medium Sleeve, which comes with a rigid case that meets Military drop-test standards.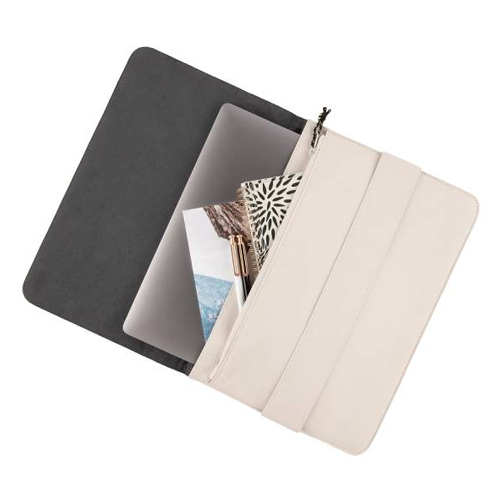 Features:
Durable 600D Poly Material with light padding to protect against bumps and scratches
Interior zipper pocket for pens, small accessories
Microsuede lined compartment for tablet/laptop to avoid scratches
1 year Limited Warranty
Free worldwide shipping for orders placed on the Urban Armor Gear website.
Price: $79.95CAN / $69.95US
Colours: Dark Grey, Marshmallow, Aubergine
Sizes: 35.5x25.5cm / 14x10"
Weight: 330g /11.7oz

---
Superfeet Winter Comfort Insoles
Superfeet has two new insoles designed specifically for skiers and snowboarders. Their Winter Comfort and Winter Comfort Thin Insoles provide an improved fit and comfort for outdoor winter activities. The Winter Comfort Insoles are thicker and provide more comfort and insulation while the Winter Comfort Thin Insoles are designed to fit performance boots that don't have as much room inside. Typically the insoles you get with many ski and snowboard boots are often flimsy and cardboard-like, these Winter Comfort Insoles from Superfeet are designed to replace those. Providing a better custom fit and more comfort the Winter Comfort Insoles will help keep you skiing and riding longer this winter.

Superfeet is also a proud supporter of Protect Our Winters which helps empower people to protect the places they love from climate change.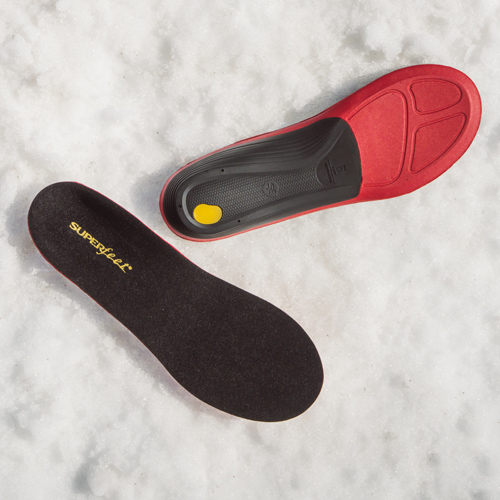 Features:
Cradles your feet inside your boots for a secure, stable fit
Medium to high arch orthotic support helps stabilize the foot inside ski and snowboard boots
Superfeet insoles keep their shape, delivering reliable support and comfort to last all season
Moisturewick for wicking and breathability, plus odour control
Adds warmth in cold temperatures
Proprietary carbon fibre and polymer blend responds to compression, keeping its shape with every turn
Two layers of Aerolyte™ comfort foam cushions your entire foot
Price: $64.99CAN / $54.99US
Sizes: Men's 5.5 - 13; Women's 4.5 - 14; Kid's 2.5 - 4

---
5.11 Stratos Full Zip
When the days start getting shorter and the snow line creeps down the 5.11 Stratos full zip is a great mid-layer, or you can wear it as an outer layer on days that are a bit milder. It's constructed from a durable polyester (91%) and elastane (9%) blended fleece with moisture-wicking, anti-odour and stretch properties, making it great for any activity. A brushed tricot-lined collar and raglan sleeves also provide an added touch of comfort.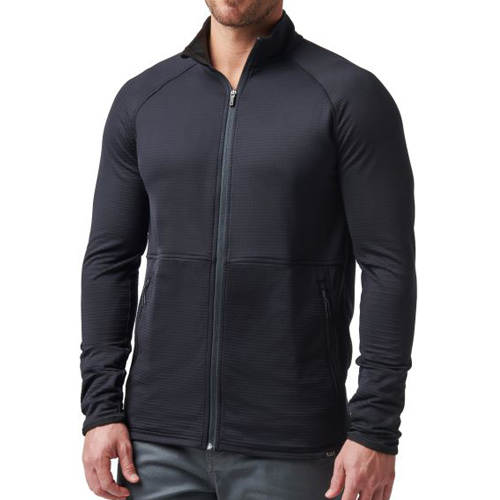 Features:
One way centre front zipper with internal chin guard.
Raglan sleeves with elastic binding cuffs.
Brushed tricot lined inner collar.
Hand zippered pockets with dipped cord pullers.
Wicking and anti-odour finish.
Price: $102CAN / $78US
Colours: Ranger Green, Black, Red Bourbon, Dark Navy

---
Burton Women's midweight base layer pants
Be cozy, stay dry, warm, and stoked all day in any weather with Burton's midweight base layer pants. The women's Burton Midweight Base Layer Pants are made with the cotton-like comfort of DRYRIDE Ultrawick Midweight 200 fabric that's scientifically engineered to pull heat-robbing sweat away from your skin and propel it through your outer layers. This midweight DRYRIDE offers quick-drying warmth and stink-proof insulation that works all season. These stretchy pants also include an extra-soft contoured waistband and a fresh-as-a-daisy stink-proof finish.

Features:
Next-to-skin-fit hugs the body with minimal extra fabric.
DRYRIDE Ultrawick midweight fabric pulls moisture away from your skin.
Four way stretch for enhanced mobility.
Products made with Bluesign® non-biocidal materials keep odours at bay.
Chafe-free soft lock seams for added comfort.
Bluesign® approved material use only safe chemicals and reduces impact on both humans and the planet during manufacturing.
Lifetime warranty.
Price: $79.99CAN / $59.95US
Sizes: XXS, XS, S, M, L, XL, XXL, XXXL
Colours: Amparo Blue Camellia, Felidae, True Black, Rosetta

---
Sierus Soundtouch Gore-tex Prism Glove
The Soundtouch Gore-tex Prism Gloves are made with Sierus's proprietary HeatLock insulation which is made from a premium hollow-core insulation that traps heat making the Prism Gloves very warm and comfortable. The Gore-Tex insert also means that they are waterproof to keep you dry when the weather turns ugly. Their TechHide full SoundTouch palm means that you can also use your smartphone without having to remove the Prism Gloves, keeping your hands warm while you stay connected. On the back of the Prism Gloves, you'll find a zippered pocket to stash small items or insert a hand warmer to keep your hands warm on those really cold days. Available in both men's and women's versions, the Sierus Soundtouch Gore-tex Prism Gloves are a great ski glove that also works well around town all winter long.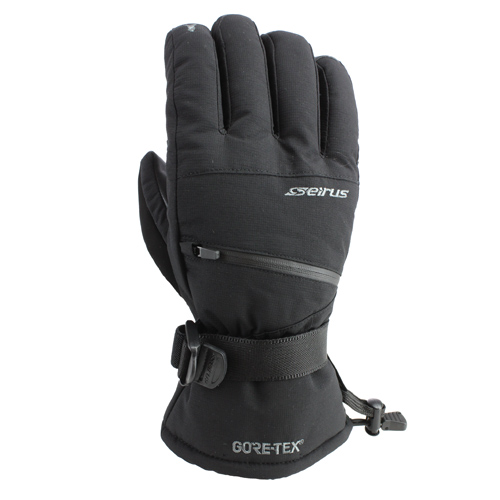 Features:
Unbelievably warm.
GORE-TEX guaranteed dry.
Soundtouch touchscreen palm.
One-handed wrist & cuff cinch.
Zipper to stash small items or insert a hand warmer.
Materials:
Insulation: 250g HeatLock™ premium hollow-core insulation
Insert: GORE-TEX®
Shell: Micro Oxford
Palm: TechHide full SoundTouch palm
Price: $99.99CAN / $74.99US
Sizes: S, M, L, XL
Colours: Black

---
Leatherman Bond Multitool
The Leatherman Bond is an ultra-lightweight, pocket-friendly multitool that you should never be without. The Bond represents the culmination of history since it was modelled after Tim Leatherman's beloved original multi-tool, which was called the PST. The Leatherman Bond is made of stainless steel so it is as sturdy as it is tough and provides 14 essential tools including pliers, a durable 420HC knife blade and a set of standard screwdrivers. A perfect gift for the first-time multi-tool owner.

Tools:
Spring loaded needle nose Pliers
Regular Pliers
Hard-wire Cutters
Wire Cutters
Wire Stripper
420HC Blade
Awl
Can Opener
Bottle Opener
Wood/Metal File
Phillips Screwdriver
Medium Screwdriver
Small Screwdriver
Lanyard ring
Price: $80.95CAN / $59.11US
Colours: Stainless steel grey
Closed length: 10cm / 4"
Open length: 15.87cm / 6.5"
Weight: 176g / 6.21oz

---
Marker Ultra Flex Goggles
Marker has solved the problem of when your backpack is full and you are trying to find a safe place to put your goggles so they won't get damaged. The Marker Ultra Flex goggles are extremely twistable thanks to highly flexible and almost unbreakable lenes. They can be "folded" and stowed in any pocket, no matter how small. This goggle is so light, you will hardly feel it when worn. Thanks to these technological advancements, the Ultra-Flex Goggles sits much closer to the face, allowing for unparalleled panoramic vision. This is a great gift idea for those who always pack too much and are looking for somewhere to put their goggles without damaging them.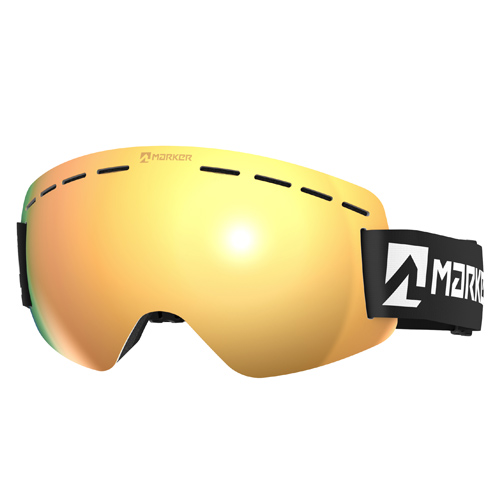 Features:
Super Anti-Fog NMT+ does not require large vent holes any more, and therefore no frame.
SUPER ANTI-FOG coating of the inner lens of the goggles, which offers no grip to water molecules and reliably prevents fogging of the lens.
The high-quality, top-durability silicone anti-slip goggle straps distribute the pressure around the head for the perfect hold without irritating pressure points.
Lenses made by Revo feature the 'Digital Polarized PlusTM' technology for 100% polarization to protect you against glare, yet still allows you to view any blue light devices.
XDRY Face Foam construction ensures optimal fit and comfortable wear. The soft fleece layer on the skin absorbs moisture and transports it to the outside.
Price: $79.99CAN / $59US
Colours: Flex Gold, Flex Blue
Certification: CE-EN-174-2001-optical-Class-1
Lens: 100% UV A/B/C Technology , Super Anti-Fog Inner Lens, NMT+ Optics (3rd Eyelid), Spherical lens

---
SOL Escape Lite Bivy
SOL's Escape Lite Bivy is a backcountry shelter for the minimalist adventurer who is counting grams and trying to keep everything "fast and Lite". Constructed with SOL's proprietary Escape fabric which is lightweight, durable, breathable, and moisture-wicking, its heat-reflective interior keeps heat in and the elements out. The Escape Lite Bivy weighs only 155g / 5.5oz and packs incredibly small. You can also use it as a liner to enhance the warmth of your traditional sleeping bag, as an ultra-lightweight summer bag or as an emergency bivy. No adventurer should be without the Escape Lite Bivy as it's great insurance for when things go sideways.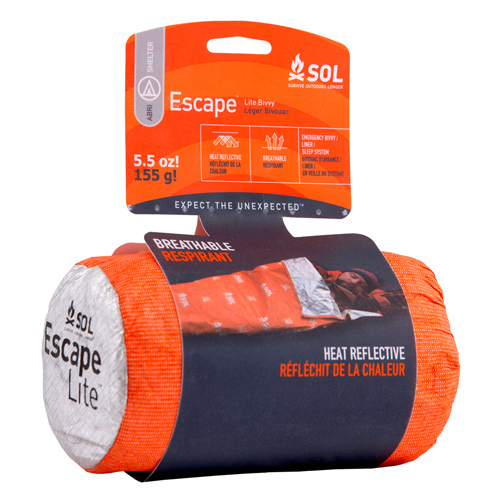 Features:
Escape bivy reflects 70% of body heat to prevent heat loss and provide life-saving warmth
Durable, water-resistant fabric blocks out the elements and helps keep you dry.
Bivvy design prevents condensation inside by allowing moisture out while keeping the rain out too.
Can be used as a sleeping bag liner, emergency blanket or as an ultralight summer bag.
Lightweight bivy bag is compact and fits into any camping gear, hiking gear, or survival gear kit.
Price: $57.99CAN / $46.99US
Length: 213cm / 84"
Width: 79cm / 31"
Height: 75cm / 0.25"
Weight: 155g / 5.5oz

---
Seirus Heatwave Lite Reversible Long Sleeve Top & Bottom
Seirus's Heatwave technology uses a heat-reflective material to reflect 20% of your escaping body heat back to you which retains 4-5 degrees that would otherwise be lost. Seirus has incorporated this Heatwave technology into their Long Sleeve Top & Bottom base layers in a new lighter weight so you have all the warmth with less restriction in movement and overall bulk. These thin base layer tops and bottoms also have a brushed Max Wick fabric next to your skin for optimal wicking and ventilation. Both the Heatwave Lite Reversible Long Sleeve Top & Bottom are reversible and have spandex integrated to improve their overall shape and 4-way stretch. These are an affordable base layer combo with some impressive heat-retaining technology—ideal for the skier on your holiday gift list.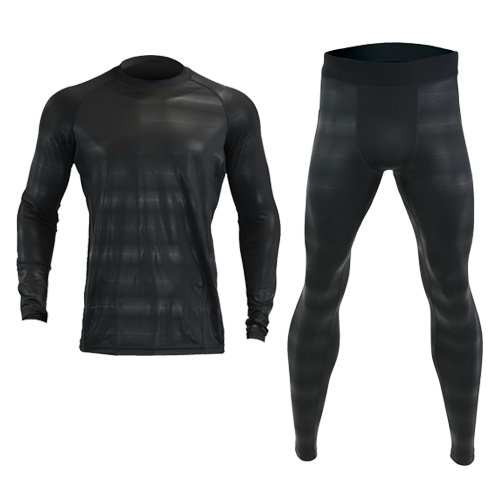 Features:
Classic Fit / Reversible w/ Reflective Hits At Chest & Legs
Lightweight Heatwave™ for All-Season Warmth & Rapid Wicking
Anti-Chafing Flatlock Seam Construction
Raglan Sleeves for Comfortable Fit During Activities
4-Way Stretch Moisture Control/Breathable Heatwave™ with Integrated Spandex for Improved Stretch, Shape, and Maximum Comfort
Seirus Heatwave Lite Base Layer Top
Price: $99.95CAN / $74.99US
Colour: Carbon
Size: S, M, L, XL, XXL
Seirus Heatwave Lite Base Layer Bottom
Price: $95.99CAN / $69.99US
Colour: Carbon
Size: S, M, L, XL, XXL

---
Hillsound Equipment BTR stool
Hillsound Equipment's BTR Stool is the most compact, lightweight, sturdy stool we've used to date and is ideal for camping, backpacking, fishing or concerts in the park. This tripod-style stool is easy to set up and packs away easily thanks to its Phantomlock auto-locking mechanism. The telescoping legs lock in place to provide a comfortable seat that won't collapse on you and the detachable mesh seat is surprisingly comfy. With a collapsed size of just more than a Nalgene bottle and considerably less weight, the BTR stool is the ultimate in light-weight seating. And what does BRT stand for you ask? "Better Than a Rock" (get it?).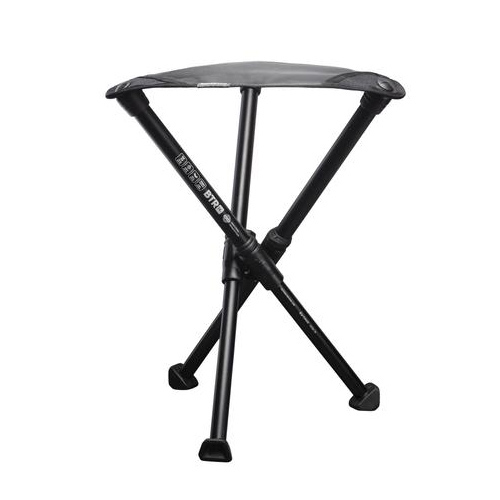 Features:
PhantomLock allows extension and locking of legs with no levers or buttons
Aluminum alloy legs provide load capacity of 240lbs
Price: $85CAN / $59US for the 14"; $95CAN / $69US for the 17"
Sizes: 35.5cm / 14", 43cm / 17"
Capacity: 110kg / 240lbs
Weight: 399g / 14.1oz (43cm / 17"); 346g / 12.2oz (35.5cm / 14")
Dimensions (folded): 7.6 x 7.6 x 34cm / 3 x 3 x 13.4"
Colours: Black, Alpen Glow Orange, Glacier Blue

---
Gerber Truss Multitool
A great multi-tool that is as much at home on the job site as it is at the campsite with 17 tools that pack into a size-conscious design. This full-size multi-tool aims to remove excess heft while keeping all of the functionality you need. The result is a professional-grade multi-tool that bridges the gap between the problem and the solution. Gift one to the adventurer on your holiday gift list.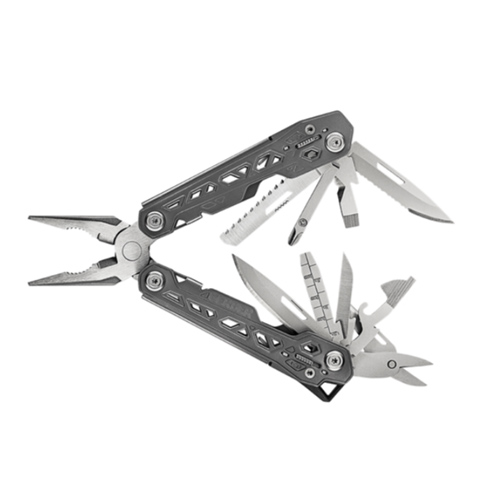 Tools:
5.7cm / 2.25" plain edge blade
5.7cm / 2.25" serrated edge blade
Needle nose pliers
Small, medium and large flathead drivers
Scissors
Saw
Cross driver
Awl
File
Bottle opener
Can opener
Wire stripper
Features:
Improved sheath
All outboard tools
All locking tools
Handle construction made of single piece of steel
Spring loaded needle nose pliers
Price: $80CAN / $60US
Colours: Grey, Black, Black Molle
Length: 16.5 cm / 6.5"
Weight: 238g / 8.4oz

---
OW FR Carbon Vario Pro Poles
One Way's new FR Carbon Vario Pro Poles are made from an ultralight, stable carbon fibre/aluminum shaft which is durable and saves on weight, providing the optimal swing weight. The telescopic construction allows simple length adjustments, making it ideal for backcountry use. The design of the Ergo Grip Pro sits comfortably in your hand thanks to the ergonomic recesses which are easy to grip all day long. Aramid edge guards protect the poles from damage during skiing should they come in contact with rocks, trees or your ski edges. To finish things off a large Freeride basket provides good float in soft deep snow and is simple to swap out should you need to.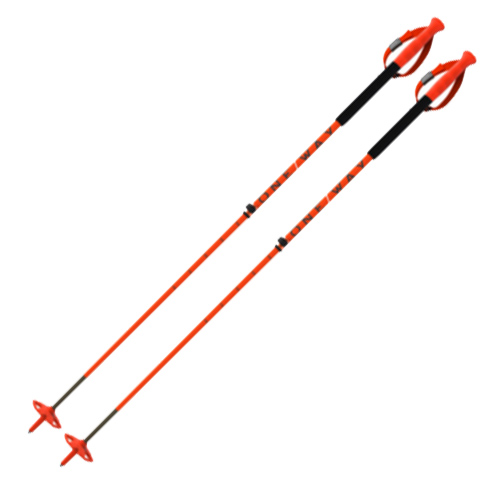 Features:
Extremely high-quality aluminium shaft made of durable 7075 aluminium.
Telescopic construction for quick and easy length adjustments
Ergonomic recesses in the grip.
Aramid edge guards.
Baskets are simple to swap out.
Quick Adjust Strap Pro.
Price: $220CAN / $169US
Lengths: 110 - 145cm

---
Julbo Quick Shift Goggles
The Quick Shift Goggles use Julbo's 'Switch Air system' which easily provides active control of your goggle's ventilation to help eliminate any fogging during use. Two drop-outs on the bottom of the frame provide large airways for fresh air to enter the inside of the goggles to visibility crystal clear. This means that you can wear the Quick Shift Goggles not only on the climb up but also on the descent. With the Reactiv Photochromic lens, the Quick Shift Goggles change with the light conditions so when it is overcast or cloudy they are clear to allow more light in so you can see better and when the sun comes out they get darker to protect your eyes and help you see detail. Their frameless constructions and cylindrical lens provide not just great style but also a large field of view and optimal fit. These are the ideal gift for that skier or rider on your holiday gift list.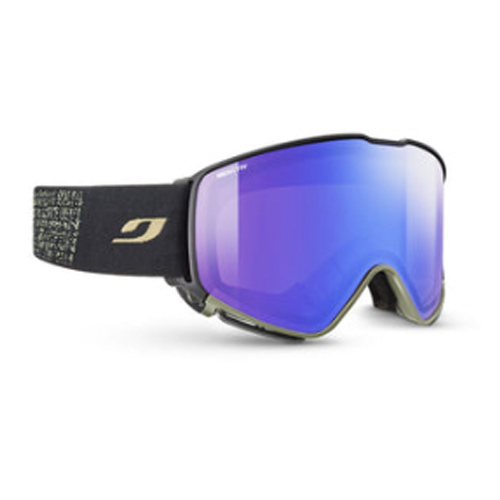 Features:
Air Flow : Venting incorporated into the frame for good air circulation to prevent formation of fogging.
Anatomic frame : Cuts on the frame for more flexibility.
Anti-fog coating : The inner surface of the lens has an additional anti-fog coating.
Dual Soft Foam : Two layers of foam for optimum comfort and shock absorption with a soft-touch layer for softer contact with skin.
Frameless construction
Full silicone strap : Strap lined with a silicone strip for perfect grip.
Overstrap : Offset strap for compatibility with all types of helmet.
Reactiv Photochromic lens.
Spherical double lens.
Symmetrical adjustment : Two loops either side of the strap for symmetrical adjustment in the blink of an eye.
Price: $320CAN / $420US
Colours: Black/Green, Black/Red, Black, Orange

---
On a budget? Then check out our
Best Gifts Under $50
and if you have more to spend then there are also our
Best Gifts priced $100-$200 here
. If you want to spend a little more then there is always the
Best Gifts $200+ price range
as well which will follow soon. Happy Shopping.