Murtle Lake: North America's largess paddle-only Lake
While not as well known as the popular Bowren Lakes paddle, Murtle Lake is a canoe only Lake which is located in Wells Grey Provincial Park. With over 100km of coastline and a length of 30km, Murtle Lake offers several days or even a week (as in our case) of fabulous canoe camping at 19 different marked campsites. The absence of any powerboats means that your enjoyment will not be disturbed by the roar of engines and your chances of seeing wildlife are high.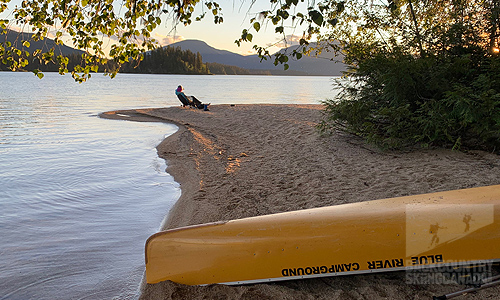 Murtle Lake is located on the eastern side of Wells Gray Provincial Park in east-central British Columbia. It's 27 km west of Blue River on a winding, narrow, gravel road. There is a mandatory 2.5 km portage on a level trail from the parking lot to the canoe launch. Most people rent a canoe at the Blue River Campground for $30/day and use a canoe-cart ($10/day) to ferry their canoe and gear along the trail. You can also rent canoes at the put-in and save the extra work but this comes at a premium ($50/day).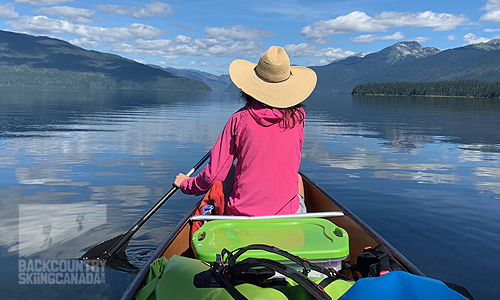 Murtle Lake has a North and West Arm with each being quite unique and both well worth exploring. The West Arm has plenty of white sandy beaches and is therefore generally busier than the North Arm. Its mountains are not as dramatic as the North Arm's more mountainous topography but the Central Mountain trail on the West Arm is a strenuous 4-hour 'must-do' hike if taking in panoramic views is your thing. The lake itself is primarily fed by the Murtle River which originates from a glacier high up in the Cariboo Mountains.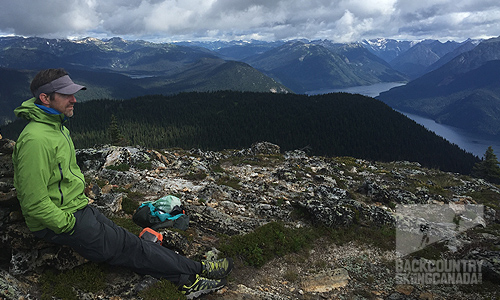 The lake's 19 campsites have fire rings, bear caches and outhouses and cost $5/person/night which you can pay upon arrival (cash only). The campsites are not reservable so it is best to get an early start in the morning to ensure you get the site you want, otherwise, you may arrive to find it full. While many people do camp on the beaches this is frowned upon as it makes the camping experience less natural for everyone else.


Given the afternoon winds which build over the day, it is always advisable to get out padding early in the morning or just before dusk to avoid the white camps which inevitably appear on the water each afternoon. Also, be cautious of crossing the lake, at 3km in width, you can easily get caught in the middle when weather rolls in—never a good idea.


Murtle Lake is the largest canoe-only lake in North America and understandably draws paddlers from all over the world. As of this summer, there is no reservation system in place to limit the volume of people visiting the lake on any given day but I have a feeling this it's coming soon as it is a very popular destination.
Be sure to read our Top ten tips for paddling Bowron Lakes as they all apply for Murtle Lake as well.