Best New Accessories for Summer 2022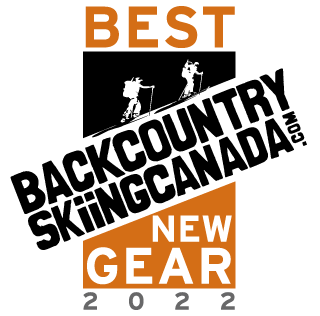 We've researched all the new gear along with some existing classics to provide you with only the best of the best, which we've broken down into three categories: Camping, Apparel, and Accessories. Whether you need to replace an outdated, broken, or well-loved piece of gear or are just in the market for something new, the following list should help ensure that your hard-earned money is well spent. If you are just window shopping that's ok too, nothing wrong with making a wish list for your upcoming birthday, Christmas, or just because.

We started off the Best Summer Gear of 2022 with our Camping Category (check that out here) and now we'll move on to the Best Accessories for getting outside and having fun this summer. Next week we'll post the Best Apparel that you should simply not be without, so stay tuned for that.
Peruse over the list and see what strikes your fancy and if inclined click the "Buy Now" button and get a great deal too!

Garmin fēnix 7X Solar

Less than two years ago we profiled the Garmin fēnix 6X Solar and now Garmin has released their latest multisport GPS watch—the Garmin fēnix 7X Solar. Available in three sizes, the Fenix 7S (for small) has a 42mm diameter screen, the Fenix 7 is larger at 47mm and finally the Fenix 7X at 51mm. For each of these versions, there are also three editions: standard, solar, and sapphire solar which results in 16 possible combinations ranging in price from $899.99CAN / $699.99US to $1,129.99CAN / $999.99US. The Fenix 7 offers the latest in Garmin wearable technology with the sapphire edition being the most feature-rich, including not just the more durable sapphire glass but also multi bang GPS and more storage. We got to test out the Garmin fēnix 7X Solar which has a long list of upgrades (listed below) over the Fenix 6X. The most impressive new features have to be the touchscreen display which allows you to swipe and tap options directly on the screen but this can also be turned off if you prefer the typical Garmin five-button navigation system. In addition to this, there is now a flashlight built into the front edge of the fēnix 7X Solar which has white and red led lights that can be set to pulse or shine at different intensities. There is also a new and improved Gen 4 Elevate Optical heart rate sensor, Multi-band GPS, and improved battery life thanks to the larger more efficient solar panel located on the screens bevel. The Fenix 7X also now has access to all world maps for free and a new Ski View that shows ski resorts and run names across the world. If you want to customize your Fenix 7X you can now configure the Fenix 7X watch directly from the smartphone app and you can also download apps from the Garmin Connect IQ Store directly on the watch, no need to do this from the smartphone app any longer. The

Fenix 6X
was a very impressive multisport GPS watch and Garmin has only improved upon this in the latest Fenix 7X version. Now easier to use with more features and options the Fenix 7X just keeps getting better and better. This is why it's been our watch of choice for backcountry skiing and summer adventure and it should be yours too.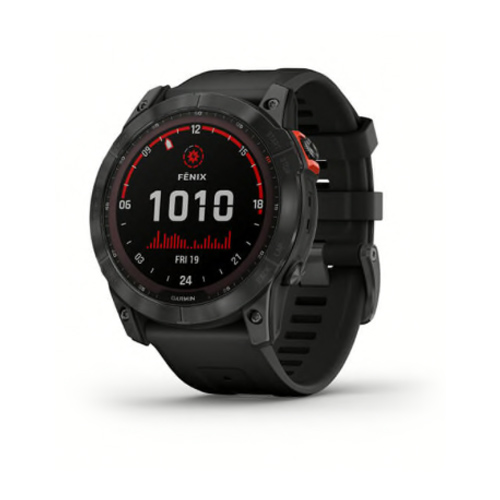 Features:
Touchscreen
Colour Display
LED Flashlight
GPS (GPS, GLONASS and Galileo)
Heart Rate Monitor
Plus OX Blood Oxygen Saturation Monitor
Altimeter
Barometer
Compass
Gyroscope
Accelerometer
Thermometer
Bluetooth / Wifi Connectivity
Connect IQ
Music Storage
Smartphone Compatibility
Garmin Pay
Weather
Calendar
Step Counter
Sleep Tracking
Sports Apps
New:
Touchscreen
Flashlight on the front edge
Multi-band GPS
Gen 4 Elevate Optical heart rate sensor
Improved battery life with a larger more efficient solar panel
Up Ahead Feature
Map Manager
Stamina feature based on body battery
Configure watch setting from the smartphone app
Ski View shows resort and run names
Health Snapshot feature
Additional activity profiles added
Graphical upgrades
Garmin Connect IQ Store on the watch so you can download apps from the watch and don't need the phone app
Button guard
Materials:
Fibre-reinforced polymer case material with titanium bezel and rear cover. Silicone quick-release 26mm watch band
Specs:
Price: $1,169.99CAN / $999.00US
Dimensions: 51 x 51 x 14.9mm
Weight: 89g / 3.1oz
Battery: Up to 28 days in smartwatch mode or 37 days with three hours a day of solar charging, up to 89 hours with GPS/122 hours with solar, up to 63 hours with all satellite systems/77 with solar, and up to 16 hours in GPS mode with music playing
Display: 1.4-inch 280x280-pixel resolution, sunlight-visible, transflective memory-in-pixel with Power Sapphire lens
Storage: 32GB internal storage for up to 2000 songs
Water resistance: 10 ATM
Waterproof: 100 metres
Connectivity and sensors: WiFi, Bluetooth, ANT+, GPS, GLONASS, Galileo, BeiDou, QZSS, optical HR, barometer, compass, altimeter, Pulse Ox

Roll Recovery R1 Percussion Massage Gun

Roll Recovery's new R1 Percussion Massage Gun uses the force of percussive therapy to improve your performance, accelerate recovery, loosen stiff muscles, improves circulation and also has neurological benefits. It weighs only 0.57kg / 1lb 4oz and has 7+ hours of battery life so it is not only compact, lightweight but also long-lasting. There are 4 speeds to choose from ranging from 1800-3200 RPM so it is adjustable to your needs, and can be used pre or post workout. It has been tested by elite athletes and comes with 4 attachment heads, a premium USB-c charging system and is available in four colours: Carbon Black, Lava Red, Champagne Gold, and Mint Green. It is available June 14th, so be sure to check it out!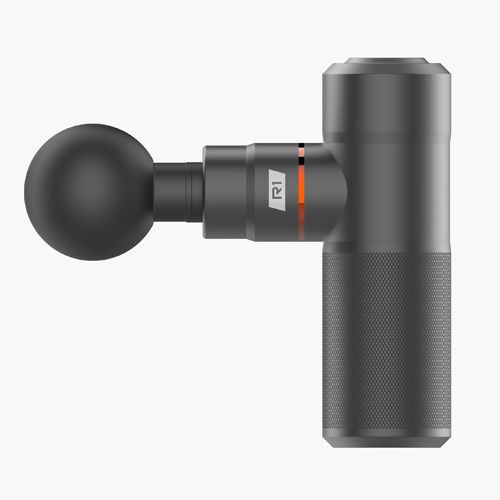 Features:
4 Speeds (1800rpm, 2200rpm, 2600rpm, 3200rpm)
4 Attachment Heads
Premium USB-c Charging
Long lasting, Lithium ion battery lasting up to 7 hours
15 minutes self-timing shutoff to preserve battery life
Voltage: 11.1V
Power: 40W Rating (50W Max Power)
Materials:

Lithium ion battery (see specs for specifics), Aircraft grade Anodized Aluminium body.

Specs:

Price: $159CAN / $129US

Dimensions: 14.2 x 9.1 x 4.7cm / 5.6 x 3.6 x 1.85"

Weight: 0.57kg / 1lb 4oz

Battery: Li-ion 2200mAh 10.5V-12.6V

Colors: Carbon Black, Ruby Red, Champagne Gold, Mint Green

Astral YTV PFD

Summer means paddling season, which is why you need to consider Astral's new YTV Life jacket or PFD (Personal Floatation Device). It's a pure and simple over the head design which incorporates Astral's freestyle-inspired Torso Lock foam platform which is made with Gaia environmentally friendly foam. This is a low-profile fit that stays in place as you move while still providing plenty of mobility and buoyancy for a wide range of paddling options such as SUP, sailing, touring and whitewater. The YVT's lightweight construction means you'll always be comfortable and that it won't slow you down. It has everything you need and nothing you don't—including two small side pockets and a quick access knife tab on the upper jacket. This is the one PFD that can make all your paddling adventures better no matter what kind of paddling you enjoy.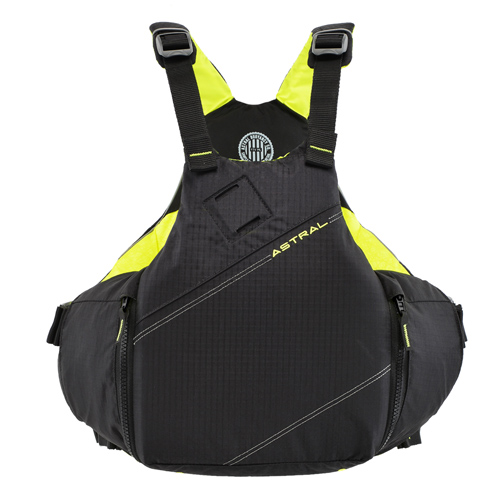 Features:
Intended Use: Whitewater / Tour / Sailing / SUP
Entry: Pullover
Design Buoyancy: 7.48kg / 16.5lb
Approval Type: USCG Type V
Materials:

Foam Insert: PVC Free Gaia®& PE Foam

Shell Fabric: 200 x 400 Denier Ripstop Nylon

Liner Fabric: 200 Denier High Tenacity Nylon

Webbing: Polypro

Zipper: YKK® Self Locking Vislon Teeth

Hardware: Heavy Duty Acetal

Specs:

Price: $160.00CAN / $125.00US

Weight: 1.76lb / 28.16oz / 798.32g

Sizes: S/M 31-37in; M/L 38-44in; L/XL 45-51in

Colours: Cherry Creek Red, Eggplant, Hot Coral, Slate Black

Camelbak Arete Sling 8

Camelbak's newest lightweight hiking pack is the Arete Sling 8, aptly name as it has a single shoulder strap and is worn cross-body like a sling. It includes a .6L Tritan Renew bottle with a built-in Carry Cap that is snuggly stored on the back of the pack so it is easily accessible. Made from light and durable recycled materials, the Arete Sling 8 has an air mesh back panel and strap which allows heat to dissipate where it is generated most in order to keep you cool and comfortable. The Arete Sling 8 can be carried on the left and right shoulder and it has a 1.5L reservoir compatible compartment inside, as well as a built-in stash pocket on the shoulder strap so there is ample room for essentials—large or small.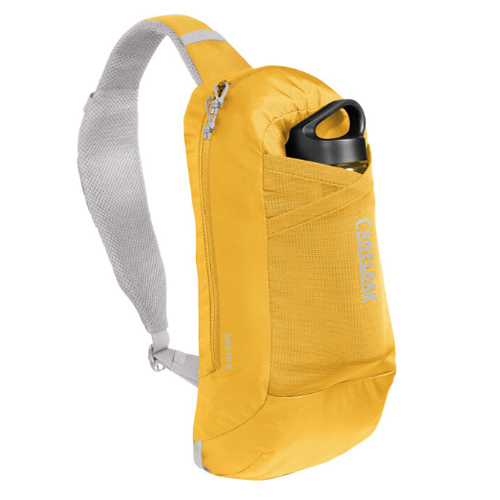 Features:
Lightweight and breathable materials: Designed for all-day comfort
3D Vent Mesh Harness: Lightweight and breathable with added cargo
.6L Tritan Renew bottle with Carry Cap included
Left and Right shoulder carry
Stretch Overflow Pocket: Quickly stash or shed an extra layer
1.5L Reservoir compatible stash pocket on the shoulder strap
Specs:

Price: $81.99CAN / $55US

Colours: Black/Reflective, Drizzle/Monument, Indigo Blue/Silver, Saffron/Silver

Hydration Capacity: .6L / 20oz

Gear Capacity: 8L / 480cu in

Weight: 210g / 7oz

Dimensions: 38 x 21 x 15cm / 15 x 8.25 x 6in

Costa Reefton PRO Sunglasses

Costa's updated Reefton PRO Sunglasses use the seeds of the castor plant to create an oil which is used as a bio-based plastic resin instead of more traditional petroleum-based resins. By using this castor bio-resin in all of their plastic sunglass frames, and when combined with other technologies, this helps Costa reduce their overall carbon footprint and emissions. Durability and function are not compromised, however, and the Reefton PRO Sunglasses have superior clarity and scratch-resistance and stand up to long days on the water or in the mountain, where ever you chose to play. Their larger polarized and colour-enhancing 580 glass lenses provide an increased field of view and protection from the elements while providing superior clarity and definition. Built-in sweat channels and eyewire drains are designed to move sweat and water away from your eyes on hotter days while Hydrolite grip on the nose pad and earpiece along with the metal keeper slots in the arms help keep them on your face. The fully-adjustable, vented nose pad provides a customizable fit and helps reduce fogging while top hooding and side shields on the frame keep light from getting in your eyes. Named after an iconic New Zealand fishing town, Costa's classic Reefton Sunglasses are now the Reefton PRO Sunglasses and better than ever.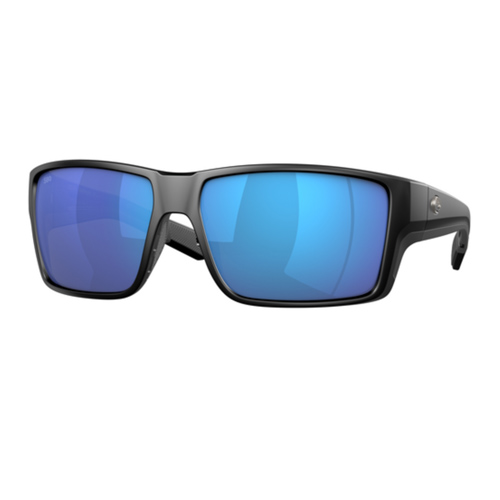 Features:
Glass Provides The Best Clarity In Material
Encapsulated Mirrors (Between Layers Of Glass) Are Scratch-Proof
Scratch Resistant and Durable
20% Thinner And 22% Lighter Than Average Polarized Glass
Adjustable Nose Pads
Premium Polarized 580 Lenses
100% UV Protection
Specs:

Price: $350CAN / $277US

Size: XL

Colours: Matte Midnight Blue, Matte Grey, Matte Black with various polarized lens colour options

Jabra Elite 7 Active Earbuds

Jabra's latest true wireless sports earbuds are the Elite 7 Active Earbuds with ShakeGrip technology which seamlessly covers the earbuds with liquid silicone rubber giving them additional grip and improved secure fit. Their ultra-compact design means they are light and stay in place while working out, running or adventuring. Jabra's new adjustable Active Noise Cancellation (ANC) allows you to adjust the level of noise cancellation you want depending on your surroundings and activity. The HearThrough function provides the opposite and allows you to stay aware of your surroundings at all times by amplifying external noise. The Elite 7 Active Earbuds provide an incredible sound quality thanks to powerful drivers and the fit is out of this world so you never have to worry about them falling out. You can also customize the button functions of both the left and right earbuds via the Jarbra phone app. We can't tell you how impressed we are with these earbuds and for only $200 Canadian there is simply nothing better on the market in this price range so be sure to try a pair for yourself.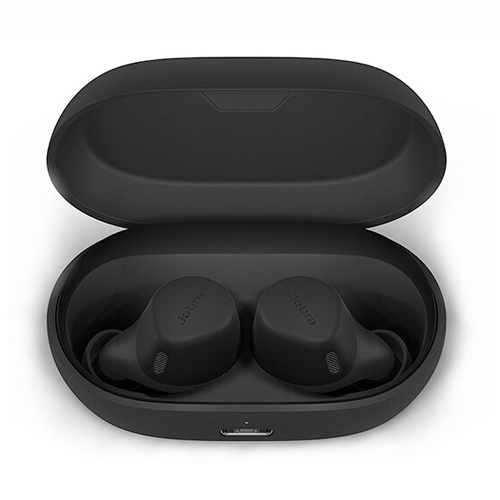 Features:
Glass Provides The Best Clarity In Material
Jabra ShakeGrip Technology covers the earbuds seamlessly using liquid silicone rubber to give an extra grip and additional secure fit.
Adjustable Active Noise Cancellation and HearThrough allow control of surroundings for a better listening experience.
Perfect for the outdoors, these IP57-rated buds are waterproof, sweatproof, and workout-proof.
With Mono Mode, you can use either Elite 7 Active earbud independently.
Enjoy all-day music and conversation with up to 35 hours of battery life.
Up to 9 hours in the earbuds plus 26 hours in the case. Includes fast charge feature.
Audio Drivers: 6mm
Frequency Response: 20 - 20,000 Hz
Noise Cancelling: Yes
Bluetooth® Version: 5.2
Microphone: Yes
On-ear controls: Yes
Water-resistant: Yes,
Charging port: USB-C™
Voice Assistant: Amazon Alexa, Google Assistant
Included:
Jabra Elite 7 Active Earbuds
Charging Case
3 Set of EarGels™
USB-C-to-USB-A Charging Cable
User Documents
Specs:

Price: $199.99CAN / $179.99US

Colours: Mint, Black, Navy

Noise Suppression: Noise Cancelling

Battery life: 8 hours of music time, 30 hours with the case

Water-Resistant: Yes

Weatherproof Rating: IP57

Dragon Renew LL Ion Sunglasses

Dragon's new Renew LL Ion Sunglasses are part of their Upcycled Collection, where each frame is made from five recycled plastic bottles. Style is not compromised for sustainability or function with the new Renew LL Ion Sunglasses as they offer 100-percent UV protection and Dragon's Lumalens colour optimization. The Renew LL Ion Sunglasses have a universally appealing silhouette, clean lines, and come in two understated colour options. To further their environmental awareness Dragon also makes a contribution to Surfrider Foundation's clean water initiative for every pair of Upcycled frames sold. Look good and put your money where your values lay with the new Renew LL Ion Sunglasses from Dragon.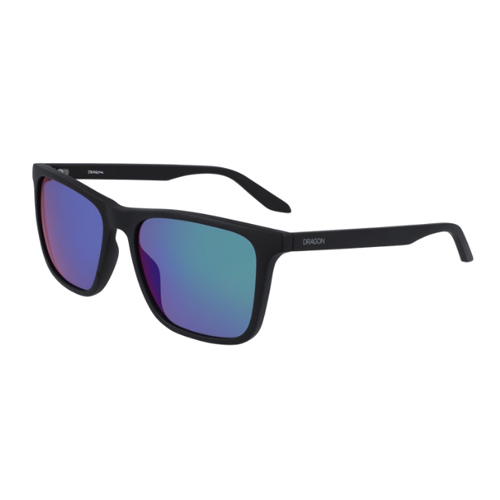 Features:
Lumalens Color Optimized Lens
Made from five recycled water bottles!
100% UV Protection
Specs:

Price: $200CAN / $145US Colours: Matte Black with Lumalens Rose Gold Ion lenses, Matte Black with Lumalens Green Ion lenses

Gerber Bushcraft Axe and Bushcraft Hatchet

Every person living in the mountains requires a good axe and hatchet to bring in the winter wood and also to stay safe while adventuring. Gerber's Bushcraft Axe and Hatchet have a lightweight ergonomic design that improves grip for long use and machined relief glad for deep accurate cuts as well as a few other hidden features. Both the Bushcraft Axe and Hatchet contain two water-resistant gear storage compartments that contain 9in of paracord in the axe and 5in in the hatchet as well as room to store a mini-sized lighter or fire starting material. Both the Bushcraft Axe and Hatchet have a corrosion-resistant blade and built-in hammer opposite the blade which provides a solid striking surface for building projects and splitting tough wood. There is also an Integrated overstrike guard which adds a little more protection in case you miss your target. Available in two colours the Gerber Bushcraft Axe and Hatchet are built touch and priced fair so there is no need to go without.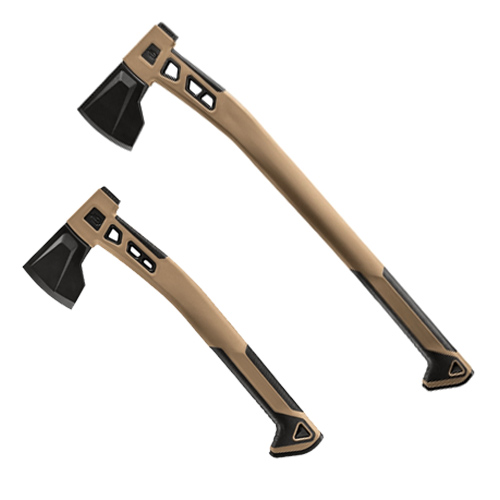 Features:
Waterproof gear storage stick
Gerber Bushcraft Axe has 9in of paracord and the Bushcraft Hatchet 5in
Dry tinder or mini lighter storage
Hammerhead
Forged single piece axe head and overstrike guard
Rubber overmold grip
Porting for weight reduction
Limited Lifetime Warranty
Specs:

Gerber Bushcraft Axe

Price: $110.00CAN /$90.00US

Overall length: 26.25in

Blade length: 6.87in

Weight: 2kg / 4.5lbs

Colours: Grey, Coyote Brown

Gerber Bushcraft Hatchet

Price: $90.00CAN / $70.00US

Overall Length – 15.25in

Blade Length – 5.5in

Weight: 1kg / 2.4lb

Colours: Grey, Coyote Brown

Gnarly

Gnarly is a sports nutrition company that makes products for all levels of performance, whether you are a weekend warrior or a serious professional athlete. They pride themselves on using only natural ingredients, this means no GMO's, artificial colours or flavours and they don't use gluten or soy in any of their products. They also take the environment into consideration and use steel cans for their products instead of plastic which has a recycling rate of less than 8% compared to steel's 70%. They also have plans to remove all plastic from their product line by 2025! We tested the Gnarly Vegan Protein and Gnarly Performance Greens and think you should too.

Gnarly Vegan Protein

This vegan protein mix from Gnarly has no animal-derived ingredients and provides the essential protein you need for active meal replacement or recovery. It uses a plant-based protein blend with 14 essential vitamins and minerals for complete vegan nutrition on the go.

Ingredients:

Pea-based plant protein with 14 essential vitamins and minerals to meet your micronutrient needs. Pre and probiotics support digestion and gut health and also works as a meal replacement or mixed into a recovery shake and are NSF content certified.

Specs:

Price: $54.60CAN / $61.45US

Weight: 800g / 28.2oz

Quantity: Steel tins (16 servings) or convenient on-the-go stick packs (5 servings per box)

Flavours: Chocolate and Vanilla

Gnarly Performance Greens

Gnarly Performance Greens is a whole food nutrition powder you mix with water, designed for active people who want all the essential micronutrients for optimal performance. It provides energy and recovery benefits and can also help prevent high blood pressure and cholesterol build-up.

Ingredients:

Cordyceps for energy, turmeric to optimize recovery and a range of organic superfoods, including cracked cell wall chlorella and spirulina, to give your body all the micronutrients it needs to perform and recover optimally.

Specs:

Price: $77.21CAN / $43.45US

Weight: 330g / 11.64oz

Quantities: recyclable bags (30 servings) and convenient on-the-go stick packs (5 servings per box)

Flavours: Blueberry Acai and Lemon Mint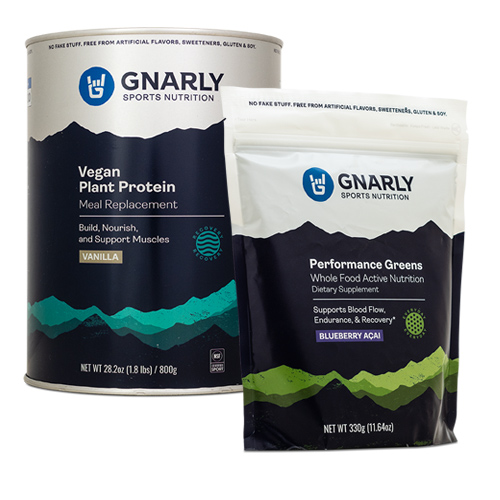 Hydrapak Pioneer 10L Water Storage & Delivery System

Hydrapak's new Pioneer water storage and delivery system is a pretty slick piece of kit. It is super packable, easy to fill, BPA & PVC Free, conveniently hangs for easy access and comes with a detachable disposing tap. Available in a 10L and smaller 6L version the Pioneer is ideal for groups at base camp or solo mountain bike and paddle adventures. The two-piece construction features a removable water storage reservoir and an abrasion-resistant outer sleeve which makes transporting and hanging it a sinch. To fill the Pioneer simply slide off the seal top and open up the wide mouth to easily fill it from a water source—big or small. You can also turn it inside out for cleaning and drying after your adventure is done. When empty it packs down super small and is lightweight so it's never a hassle to carry it along with you. If you already have a hydration system that you use and wanted to winterize it then the Hydrapak Arctic Hydration Tube is the ideal accessory. For just $24.95CAN / $19US, you can purchase this insulated hydration tube with a plug-n-play connect system with your own hydration bag or the Pioneer 6 and 10L storage systems. Designed for a wide range of cold-weather activities, the Hydrapak Arctic Hydration Tube helps protect the water in your hydration system from freezing while providing a steady flow of liquid. At 6mm / 0.25" in diameter and 91.44cm / 36in in length, the Arctic Hydration Tube is compatible with most packs and hydration systems.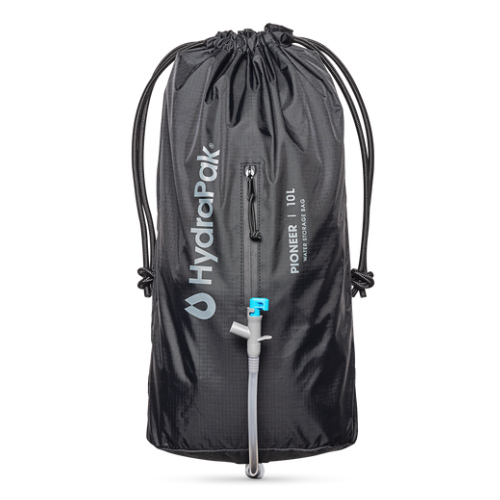 Materials:

TPU, PP, TPU Coated Nylon

Specs:

Price: $89.95CAN / $63US (6L ); $92.95CAN / $65US (10L)

Volume: 6L / 200fl oz; 10L /335fl oz

Dimensions: 49 x 25cm / 19.3 x 9.9in (6L); 250 x 330cm / 20.7 x 13in(10L)

Weight: 310g / 10.9oz (6L) ; 360g / 12.7oz (10L)

Colours: Black

Hydro Flask 20L Carry Out Soft Cooler

Why lug around a heavy hard cooler when a soft cooler provides impressive cold retention for a fraction of the weight. Hydro Flask's new 20L Carry Out Soft Cooler uses a lightweight cold-retaining technology that has thicker insulation in the base of the cooler where cold dissipates faster. The fact that the Carry Out Soft Cooler keeps things cold for up to 24 hours and weighs only 1.14lb / 2.52lb is a testament to Hydro Flask's motto for the cooler: "Colder. Longer. Lighter.". At 20L in size, the Carry Out Soft Cooler is perfect for a car camping outing or a day at the beach (since it can carry 38 cans without ice), if you find that you don't need this much room, however, the Carry Out Soft Cooler also comes in a 12L version with all the same features, just in a smaller volume size. The cooler's top zips wide open for easy access and quick cleaning while the exterior stash pocket is ideal for smaller items like a bottle opener, phone and car keys. The durable design uses a 600 denier fabric that is durable and water-resistant, while a compression moulded lid and base provide added stability and toughness. Sturdy carry straps and a removable cross-body strap provide a few easy carry options so that the Hydro Flask 20L Carry Out Soft Cooler is easy to take along anywhere. Reasonably priced at just $99.95CAN / $89.95US, the Carry Out Soft Cooler won't break the bank like those other brands and will provide a well-built and fashionable addition to your summer food and beverage plans.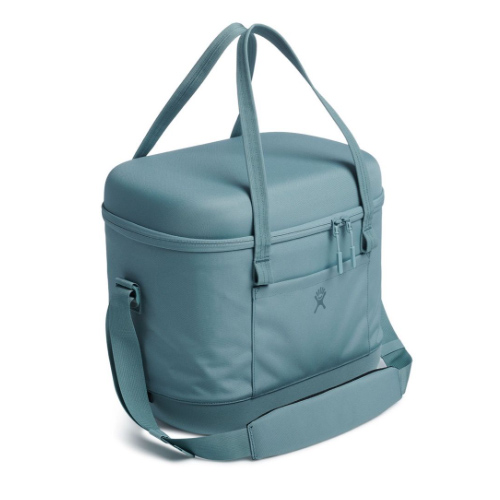 Features:
Lightweight insulation keeps contents fresh for 24 hours
600D fabric is durable and water-resistant with a compression-moulded lid and base for added stability
Large, accessible opening for loading, unloading and cleaning
Food-grade BPA-free liner with welded seams keeps spills and splashes contained
Webbing loops easily attach the Dry Storage accessory exterior stash pocket
Removable cross-body strap
20 L fits 38 cans without ice
Specs:

Price: $99.95CAN / $89.95US

Volume: 20L

Weight: 1.14lb / 2.52lb

Dimensions: 32.2 x 33.6 x 43cm / 12.7 x 13.25 x 16.95in

Colours: Blackberry, Baltic and in the US, it is also available in Snapper

Warranty: 5 years

LifeStraw Peak Series 1L Collapsable Squeeze Filter Bottle

Lifestraw has always been the go-to ultra-compact water filter on the go and now the company has branched out into making flexible water bottles and filtration systems for backcountry adventures. Their new Peak Series consists of six options: the Personal Water Filter Straw (redesigned after 17 years!), the 650 ml and 1L Collapsible Squeeze Bottle Water Filter System, the 3L and 8L Gravity Water Filter System, and the 8L Gravity Water Filter + Water Storage Bag. Each one is designed to be highly durable and versatile while still being lightweight and compact. We took a look at the Lifestraw Collapsible Squeeze Filter Bottle which comes in a 650ml and 1L sizes. Weighing in at just 110g / 3.9oz for the 1L version and collapsing down when not in use the 1L Collapsible Squeeze Filter Bottle takes up no room in your pack and yet provides fresh filtered water where ever you need it. Made from durable materials that won't tear or puncture, the Peak Series 1L Collapsible Squeeze Bottle uses a removable filter that you can be used on its own to drink from water sources or screwed into other water bottles or other Peak gravity systems. Once the filter is removed the bottle can be used to store water or filled with safe drinking water from a tap. With a flow rate of 3L/min, you will not have to wait to hydrate. The filter uses a 0.2-micron pore size and will protect you against 99.999% of bacteria, parasites, microplastics, silt, sand, and cloudiness and lasts for up to 2,000L or 500gal.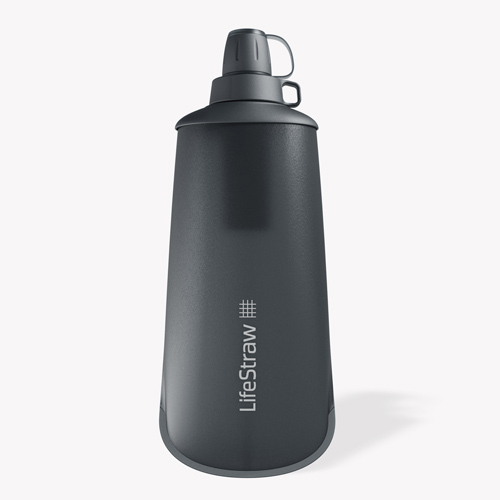 Features:
Protects against bacteria, parasites, and microplastics
Extremely durable and ultra-compact
Independently lab tested, durable and BPA-free
Every fill avoids single-use plastic bottled water
Includes:

BPA Free, FDA approved, premium materials

Materials:

LifeStraw Peak Series 1 L collapsible squeeze bottle with screw-top cap and tether, backwash accessory, user manual

Specs:

Price: $45.95CAN / $37.95US

Dimensions: 12 x 30.8cm / 4.7 x 12.1in

Weight: 110g / 3.9oz

Colours: Blue, Grey

Montane Trailblazer LT 20 Backpack

Montane used their customizable body-hugging Covalent harness design and accessible pocket configuration from their popular Trailblazer Backpacks and Waist Packs and integrated it into their new lightweight Trailblazer LT 20 Backpack. Weighing just 300 grams, the Trailblazer LT 20 Backpack is built for active adventure where speed and lightweight are of utmost importance such as in trail running, fast-packing, or day-to-day hiking. The roll-top opening provides easy access to your gear inside and the large harness pockets with security zips allow you to conveniently store items you need on the go. There is also external bungee storage on the back of the Trailblazer LT 20 where you can store a rain layer or mid-layer for easy retrieval. You can also use these bungee cords to help compress the pack size down and keep the contents solidly located next to your back. The fully taped waterproof construction means that the Trailblazer LT 20 Backpack will keep the contents dry in the event of light rain.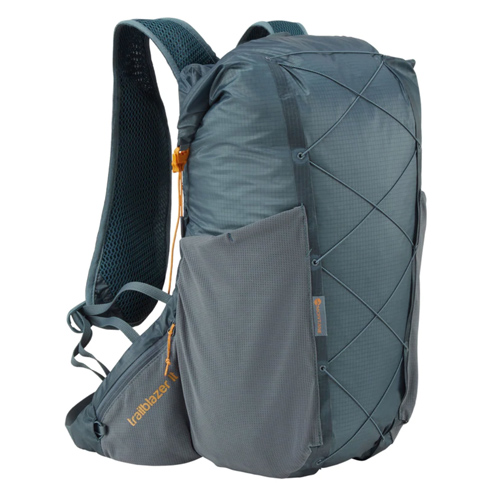 Features:
Customizable, body-hugging COVALENT harness
Two off-centre Montane Click and Go chest harness straps
Two harness pockets with security zips
Accessible, wrap-around wand pockets with security zips
Roll top opening
Minimal seams with seamless pack body design
Fully taped waterproof construction
Integrated bungee for external storage or compression
Underarm pole carry system
Materials:

Main: 100% RAPTOR Fly Lite 40 denier Sil Nylon rip stop Nylon; Back pad / shoulder straps / hip fins: 100% Polyester

Specs:

Price: $165CAN / $130US

Colour: Orion Blue

Weight: 300g / 10.6oz Dimensions: 45 x 26 x 14cm / 17.7 x 10.2 x 5.5in

MXXY Dual Chamber Hydration Pack

Ever get bored with drinking just plain drinking just water on the trail, but also don't want to consume only energy or hydration drinks? This is why MXXY's Ari Turgel, Director of Industrial Design states "MXXY is the first-of-its-kind, dual-reservoir hydration pack featuring a proprietary mixing valve which allows users to dial-in the perfect ratio of nutritional supplement to be added to their hydrating water.". The unique built-in dial system allows you to switch between water and your hydration supplement of choice. Depending upon what your body needs and what you wish to drink, you can easily adjust the mixture of water to hydration supplement on the fly providing the right balance at any time. The two independent reservoirs are BPA and PVC-free and have a combined capacity of 2.25L. The pack itself has an overall capacity of 7 litres which allows you to also carry other essential items on your run, ride or ski. Clean-up is simple as the reservoirs are dishwasher safe and can be used over and over again. This innovative new product provides the versatility and freedom to choose how and what you consume on the trail to fuel you over the long haul.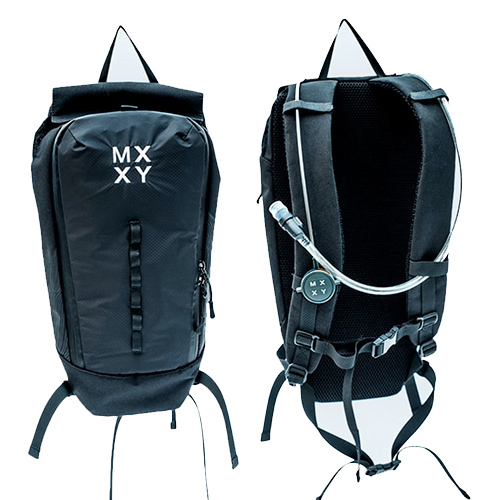 Specs:

Price: $252.00CAN / $199.00US

Colour: Space Grey, Ash Black

Materials: 80% Polyester, 20% Nylon

Dimensions: 17 x 10in

Capacity: pack - 7L, Combined Hydration 2.25L

Nathan QuickStart 2.0 3 Litre Hydration Pack

Nathan QuickStart 2.0 3 Litre Hydration Pack is just what the name suggests—a 3 Litre Hydration Pack that is lightweight and compact. It comes with a 1.5 L hydration bladder with room to spare for other items you want to carry such as a light jacket or some trail snacks. There is one main pocket on the back of the pack along with two smaller pockets, one on each of the shoulder straps. This is a minimal pack ideal for short to moderate road and trail running & hiking. It is made from moisture-wicking stretch woven fabric and breathable mesh shoulder straps to keep you comfortable and cool while on the go. If you are a runner this is the pack for you, it's well designed, reasonably priced, and the 1.5L hydration bladder is included with the QuickStart 2.0 Pack.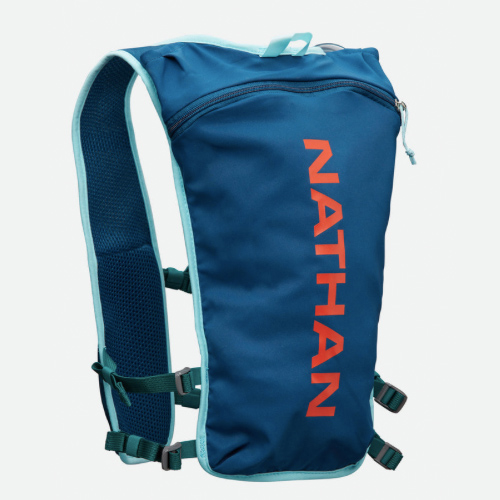 Features:
Unisex
One size fits most
Adjustable sternum straps
Moisture-wicking stretch woven fabric with chafe-free binding materials
Breathable mesh shoulder straps
1.5 L Hydration Bladder Included
One main zipper pocket on the back
Bottle pocket on the front for additional hydration
Zippered phone pocket on the front
Reflective hits for 360 degree visibility
60% Nylon, 40% Polyester
Storage Capacity: 183 cu in/3 L
Specs:

Price: $100.00CAN / $129.99US

Weight: 344g / 12.15oz (with bladder)

Colours: Gravity Gray/Reflective Silver, Marine Blue/Hot Red

Patagonia Black Hole Duffle 100L

The Black Hole Duffle has been in Patagonia's line for years and for good reason, it's a rugged, yet light and stylish duffle for carrying pretty much anything you need. It is available in 40L, 55L, 70L and 100L versions and is made from extremely durable, weather-resistant fabric which is now from 100% recycled materials for the body fabric, lining, and webbing. The Black Hole Duffle's abrasion-resistant construction is still highly packable and hides away in the included storage case when not needed. It has huge access to the main compartment along with removable ergonomic shoulder straps, internal organization options, daisy chains on the outside to lash gear to, and a padded base to help protect the contents. With a variety of sizes and built tough as nails the Black Hole Duffle will stand up to the abuse of your next adventure no matter what it involves.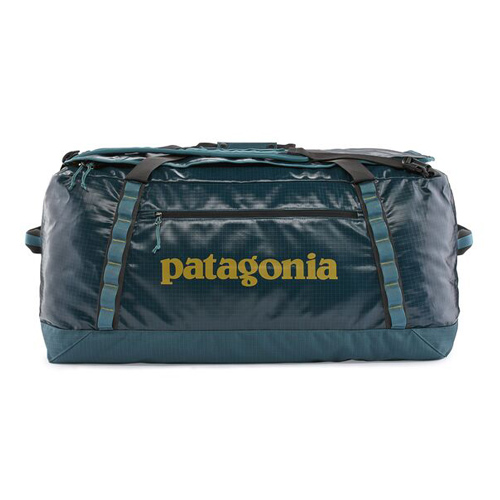 Features:
Extremely Durable, Weather-Resistant, 100% Recycled Fabric
Full-Access Main Compartment
Removable, Ergonomic Shoulder Straps
Accessible Internal Organization
Burly Daisy Chains
Padded Base
Materials:

Made from lightweight yet extremely durable, 100% recycled polyester ripstop with a TPU-film laminate to create a fabric that's weather-resistant, abrasion-resistant, and highly packable; lined with 100% recycled polyester with a tough polyurethane coating.

Specs:

Price:$225.00CAN / $179.00US Sizes: 40L-100L

Weight: 1.64kg / 3 lbs 9.85oz

Colour: Black

Dimensions: 80 x 49.5 x 36.8cm / 31.5 x 19.5 x 14.5in

Volume: 100L / 6102cu in

Rudy Project Protera+ Bike Helmet

Rudy Project's new Protera+ Bike Helmet is chock full of technology starting with the ability to cast the external polycarbonate outer shell directly during the injection stage of the expandable polystyrene (EPS) impact-absorbing foam. This provides a much more rigid structure overall which provides not only better ventilation but also makes the Protera+ knock-resistant yet extremely light. The EPS structure, polycarbonate cap, and exoskeleton resist impacts and dissipate the energy from being transferred to the wearer's head. In addition to this, the Protera+ also provides increased lower head protection, a wraparound fit, a quick change buckle and an all-new adjustable wide visor to provide better protection from obstacles. On the back of the Protera+ Helmet, you'll find a large goggle retainer so that they stay in place while riding. Lots of technology in a lightweight, good-looking helmet—be sure to check it out.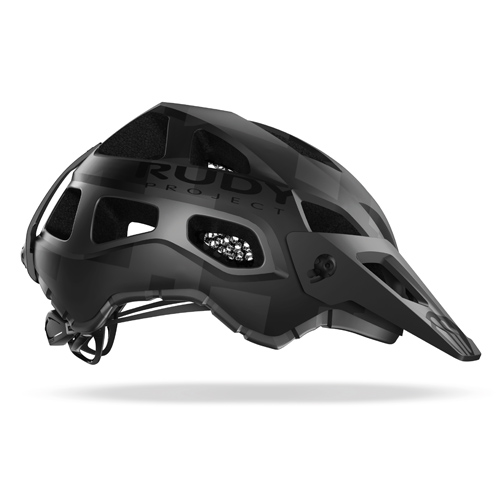 Features:
Features here.
Removable and adjustable visor
18 vents flow-through ventilation
Bug stop netting
Interchangeable free pads
Quick-lock swappable chin straps
RSR9 adjustable retention system
Goggle compatible
Dry Foam and X-Static antibacterial pads for efficient wicking
Specs:

Price: $249.99CAN / $199.99US

Sizes: Small/Medium, Large

Weight: 351g / 12.38oz (size S/M)

Colours: Black Stealth Matte, White Matte

Garmin Instinct 2 Solar

Like the Fenix 7X that we've also included on this list, Garmin's newly updated Instinct 2 is a multisport GPS watch that gets a battery boot thanks to the solar integration. The Instinct 2 comes in two versions the Instinct 2 which is 45mm in diameter and the smaller Instinct 2S version which is 40mm in size. There is also a standard and solar edition for each of these, the solar will cost you an additional $130CAN / $100US if you choose to go that route but it also comes with Garmin Pay, which the Standard edition does not. In total there are over 240 bezel and band design combinations for the new Instinct 2. The software update on the new Instinct 2 watch is substantial and now offers most of the features that the much more expensive Fenix 7X offers—except of course for the colour touch screen display and music storage and playback. The Instinct 2 Solar's biggest feature is its ability to have virtually unlimited battery life in smartwatch mode with a few hours of sun each day thanks to the integration of increased battery and solar capacity and efficiencies. There is also a huge increase in sports profiles available on this new version of the Instinct as well as the addition of Connect IQ so you can now download watch faces, data field, and widgets directly from the watch. This is made possible by the Instinct 2'simproved screen resolution which is now 176 x176 pixels, up from 126 x 126. There is also new compatibility with 3rd party sensors and a new and improved Elevate Gen 4 Heart Rate Sensor with increased accuracy and features just like the one found on the more expensive Fenix 7 Watch. And like the Fenix 7 you can now configure most settings on your phone and wirelessly update them via Bluetooth and the Garmin Phone App to the Instinct 2 Watch. Like the Fenix 7 watch the new Instinct 2 is an impressive upgrade to an already tech-heavy watch, so if you are looking for one of the best multisport GPS watches on the market and don't want to break the bank then take a look at the new Garmin Instinct 2 Solar.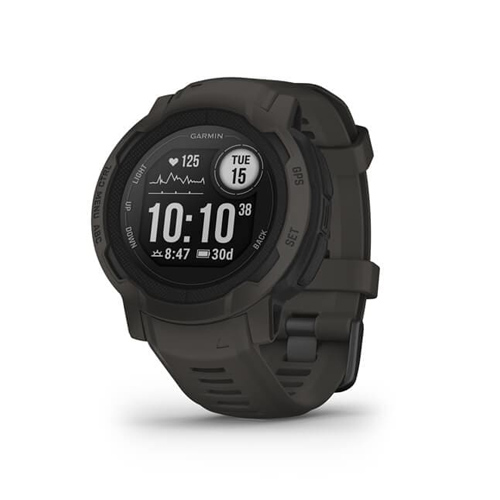 Features:
GPS tracking
Blood oxygen sensor
Heart rate sensor
Fitness tracking (pedometer, advanced sleep data, calories burned)
Navigation (bread crumb trail, course upload, sight n' go, coordinates, trackback)
Live tracker
Area calculator
Smart notifications
Events and calendars
Weather updates
Barometric altitude
Compass
Solar intensity graph (how much sun was there today?)
Timers
27 sports profiles (you can't add additional ones with the Garmin app)
Water resistance of 50 ATM (up to 100 meters)
Specs:

Price: $579.99CAN / $449.99US

Colours: Standard, Camp, Tactical, Surf, Dezl

Weight: 53g / 1.87oz

Dimensions: 45 x 45 x 15mm

Battery Life: Up to 28 days/Unlimited with solar; Battery Saver Watch Mode: Up to 65 days/Unlimited with solar; GPS: Up to 30 hours/48 hours with solar

Memory: 32 MB

Water Rating: 10 ATM (100m)

Connectivity and sensors: Bluetooth, ANT+, GPS/GLONASS/Galileo, Garmin Elevate optical HR, pulse Ox, barometric altimeter, three-axis compass, accelerometer, thermometer

Display: 23mm diameter 176 x 176 pixels resolution monochrome, sunlight-visible

Shokz Openrun Pro

Traditional Bluetooth earbuds don't allow you to adequately hear your surroundings and can be uncomfortable to wear for long periods of time whereas the Shokz Openrun Pro sports headphones use bone conduction to deliver a premium sound experience. These open ear headphones feature the latest 9th generation bone conduction technology with two added bass enhancers and their signature situational awareness and comfortable open-ear fit. With 10 hours of music playtime and a quick charge option, the Openrun Pro bone conduction headphones will last longer than you do. An integrated dual noise-cancelling microphone makes calls on the go easy to make while the IP55 water-resistant rating means they are sweatproof and able to get wet. If you've never used bone conduction headphones give them a try, they are the next evolution in wireless Bluetooth technology.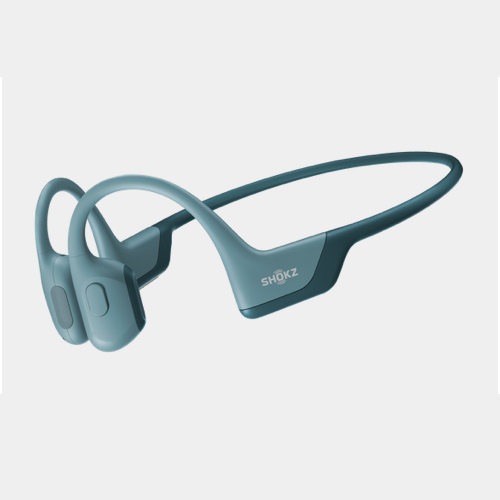 Features:
Open-Ear Comfort
Premium Sound Quality with Enhanced BassPremium Sound Quality with Enhanced Bass
9th Generation Bone Conduction Technology (Shokz TurboPitch™ Technology)
10 Hours of Music & Calls + Quick Charge
Dual Noise-Cancelling Microphone
Included:

OpenRun Pro Headphones, Carrying Case, Magnetic Charging Cable

Specs:

Price: $229.95CAN / $179.95US

Colours: Blue, Cosmic Black

Battery: 10-hour battery life

Water-resistant: IP55 Water-Resistant

Warranty: 2 years

Black Diamond Distance Carbon Z Poles

Black Diamond's lightest Z-Poles are their new Distance Carbon Z Poles which are made for endurance runners, fast-packers and adventure trekkers. They use a carbon fibre construction and a fixed-length design which keeps them light and sturdy. Their improved joint support and durability make them ideal for trail running, mountain hiking and trekking and are available in both men's and women's lengths. The three-section design folds down into a Z-style for easy carrying when not needed on the trail and are simple and easy to deploy when you need them. At only 496g / 19.2oz for the 100cm pair, the new Black Diamond Distance Carbon Z Poles are a no-brainer to take on your next adventure.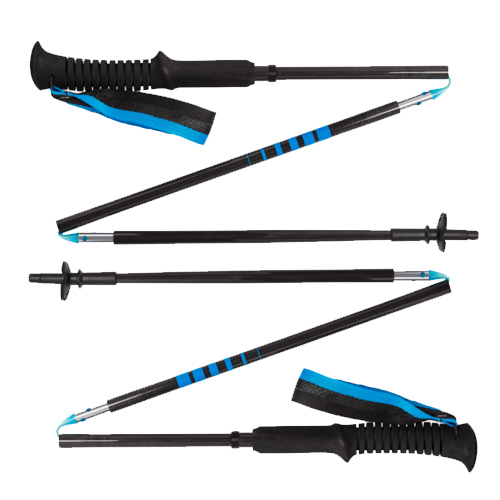 Specs:

Price: $214.95CAN / $169.95US

Length: Men - 110, 115, 120, 125, 130cm / Women -100, 105, 110, 115, 120cm

Weight: 248g / 9.6oz (size 100cm pole)

Smith Bobcat Sunglasses

Smith's new Bobcat Sunglasses are designed for enduro trail riding, gravel biking, or backcountry skiing — whenever the adventure requires full coverage optics. Like Smith's Wildcat Sunglasses, these Bobcat Sunglasses provide the same full coverage only with a smaller fit and a lightweight feel. The Bobcat's hybrid design combines goggle-like coverage with the airflow and easy-wear feel of sunglasses. Add to this Smith's famous ChromaPop lens technology which increases clarity and enhances colour contrast when you need it most on forested trails and in bright alpine bowls. The lenses are also interchangeable and the Bobcat Sunglasses come with a clear lens for low-light adventures.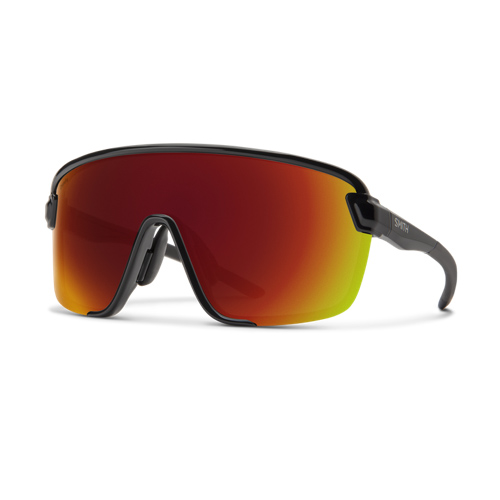 Features:
Features here.
Small to medium fit, large coverage
5-base lens curvature
Slight wraparound fit
Megol temples and nose pads provide a non-slip grip so glasses stay put
Two-position adjustable Megol nose pads
Evolve™ bio-based frame material is lightweight and durable
AutoLock hinges hold frames open for easy one-hand on and off
Strategic venting increases airflow for reduced fogging and maximum clarity
ChromaPop™ lenses enhance contrast and natural colour to make the details pop
Interchangeable lenses
Included:

ChromaPop™ bright light lens (installed), interchangeable clear lens, performance hard case, microfiber pouch

Specs:

Price: $250-$280CAN / $209-$229US

Colours: Matte Black, Matte Black Marble, Black, White, Matte French Navy, Matte Merlot

Dimensions: 13.5 x 5.9 x 13cm / 5.3 x 2.3 x 5.1in

Tifosi Rail Sunglasses

Tifosi translates from Italian to 'super-fan' and it is their mission to create technically advanced eyewear for enthusiasts of all sports and outdoor activities, and the brand is the number one selling brand of sunglasses in specialty cycling stores. Their new summer 2022 Rail Sunglasses are a sleek, streamlined design that provides increased coverage with durable Grilamid TR-90 frames. These are Tifosi's first fully rimless sunglasses with polycarbonate lenses that are shatter-proof for impact protection. At 32 grams, the Rail Sunglasses are lightweight. Their adjustable ear and nose pieces allow you to customize the fit while a hydrophilic frame ensures they won't slip off your face when you sweat. If you are a cyclist then you should check out these new shades.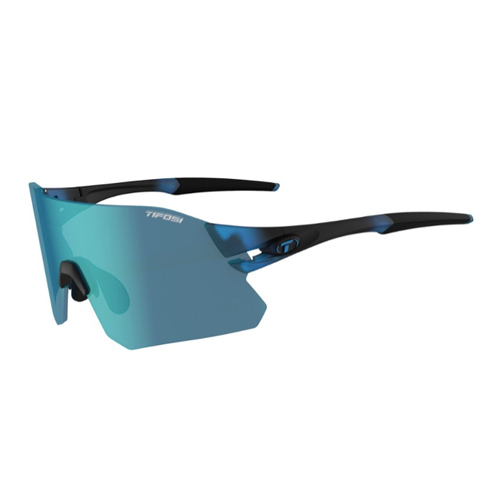 Features:
Made of Grilamid TR-90, a homopolyamide nylon characterized by an extremely high alternative bending strength, low density and high resistance to chemical and UV damage
Polycarbonate lenses are scratch-resistant and shatterproof, providing 100% UVA/UVB protection to shield your eyes from harmful rays
Non-photochromic versions include interchangeable lenses so you can choose the best one for the conditions
Optically decentered to eliminate distortion
Glare guard lens coating helps reduce eye strain
Tifosi Glide allows the frames to slide on comfortably and provides an anti-bounce fit for all activities
Adjustable hydrophilic rubber ear and nose pieces ensure your shades won't slip
Integrated hinges allow for a snug and comfortable fit
Includes a microfiber cleaning bag
Tifosi offers a lifetime warranty against manufacturer defects
Included:

Zippered Hardshell Case & Microfiber Cleaning Bag

Specs:

Price: $109.95CAN / $79.95US

Colours: Smoke, Clarin Blue, Clarion Yellow, Clarion Red

Fit: Large-XL

Weight: 32g / 1.1oz

Frame: Light & Durable Grilamid TR-90

Lens: Smoke / AC Red / Clear – Shatterproof polycarbonate interchange lenses for bright and low light scenarios

Trango Horizon Harness

The Trango Horizon Harness is a versatile climbing harness that does it all. It's light enough to pack to the most adventurous crag and comfortable enough to wear on the longest of days on the wall. It provides a full range of movement for the most challenging leads and includes ice clipper slots, a speed buckle waist, and adjustable leg loops for a secure fit. This is a workhorse climbing harness made of quality materials and priced reasonably for any climber.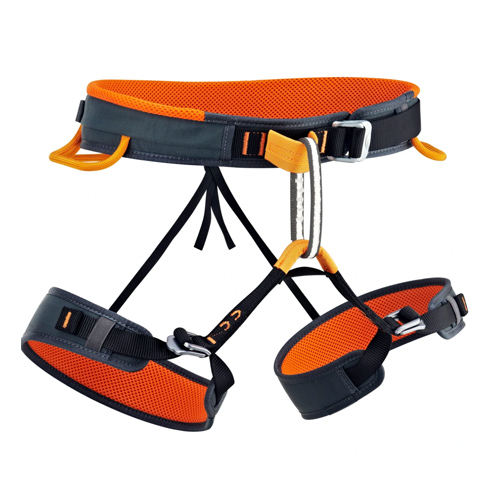 Features:
Comfortable enough to wear on any route
Allows full range of movement
Gear loops & ice clipper placement are designed for easy access
Tag line loop at the rear of the harness
Adjustable & releasable elastic leg loop risers
Speed buckle leg loop adjustment
Specs:

Price: $115.95CAN / $89.95US

Weight: 384g / 13.5oz

Sizes: Small: 27-31in, Medium: 30-34in, Large: 33-37in, X-Large: 36-40in

Patagonia Black Hole Tote 25L

Patagonia's Black Hole Tote is a light and packable 25-litre tote that swallows any gear you put in it and lives for last-minute adventures. Made with 100% postconsumer recycled polyester body fabric and 100% recycled nylon webbing, and Fair Trade Certified sewn. It is ideal for grocery runs and carting gear to the crag, beach or camp spot. You won't know how you lived without it after you have one.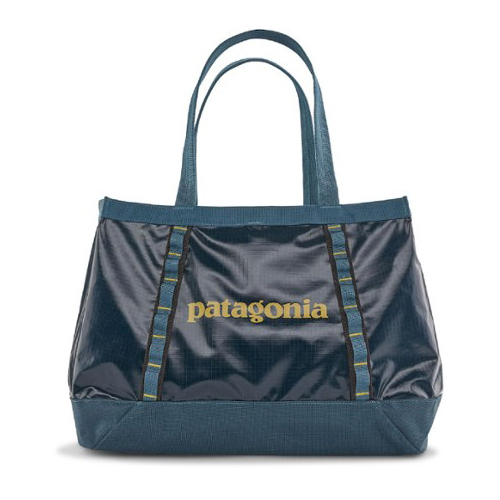 Materials:

Extremely Durable, Weather-Resistant, 100% Recycled Fabric. Lightweight, durable recycled polyester ripstop is weather-resistant and highly packable

Specs:

Price: $75CAN / $59US

Sizes: 25L

Weight: 360g / 12.7oz

Colours: 2 colourways available

ZEAL Red Cliff Sunglasses

Zeal's Red Cliff Sunglasses are large wrap polarized sunglasses that use a plant-based frame material called Z-Resin. Derived from castor plants, this bio-plastic is a durable lightweight alternative to plastic which means that the Red Cliff Sunglasses are petroleum-free and have a reduced carbon footprint. They also use Ellume bio-based high-purity polarized lenses which use a plant-based polymer and provide crisper, clearer vision. Beyond their innovative materials, the Red Cliff Sunglasses have hidden spring hinges and oversized ProFlex nose pads to keep them in place all day long. The triple-injected frames add subtle pops of colour and fun to these fashionable yet functional shades. If you are looking for a pair of equally good shades that provide the benefit of photochromic lenses then you should consider the Zeal Morrison Sunglasses. With a little more subtle style and less of a full wrap, the Morrison shades are equally as functional and fashionable but the lenses change as the lighting conditions do. Thanks to Zeal's Auto-Sun technology you get a single lens that is both photochromic and photochromic which means you can ride from forest to sunshine and paddle the lake all with this single lens. With a medium fit in Burnt Whiskey, Conifer, and Matte Brick colours the Morrisons will set you back $269.00CAN / $229.00US.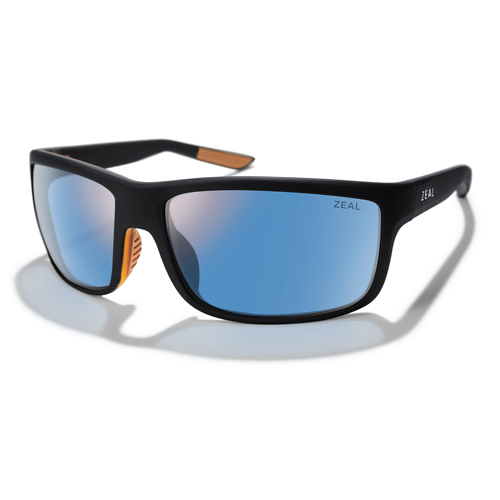 Features:
Plant-Based Large Wrap Polarized Sunglasses
Polarized
Ellume Bio-Plastic Lens
Proflex
Z-Resin Bio-Plastic Frames
RX ready
Pin hinge
Impact-resistant
Scratch-resistant Hardcoat
Specs:

Price: $169.00CAN / $149.00US

Colours: Navy Blue, Olive, Pitch Black, Tropic Fade

Fit: Medium

Best Camping Gear of Summer of 2022 you can find that over here and the Best Apparel of Summer 2022 is here.

Want to get a great deal on some new Camping Gear and help make this website possible in the process? Click the 'Buy Now' button below or any of the gear 'Buy Now' buttons above and see what deals await you.

---