Kuhl Clothing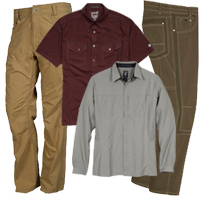 We've reviewed a smattering of Kuhl products here at Backcountry Skiing Canada each year for the past three years starting in 2012 and also in 2013 and 2014. To continue the tradition this spring we chose some of the most appealing and innovative new Kulh apparel to review such as the Kuhl Kontra Air Pants, Kuhl Radikl Pants, Kuhl Wunderer Shirt and Kuhl Stealth Shirt. Kuhl's a company known for it's no-nonsense design, comfortable fabrics and innovative integration of pockets, venting and active fit details. Their clothes go from city to trail and back again and allow you to take care of business in the am and head out hiking after lunch without the need for a change of clothes. All of the items we're talking about in this review are ideal for hiking, camping and simply lounging around on the weekend.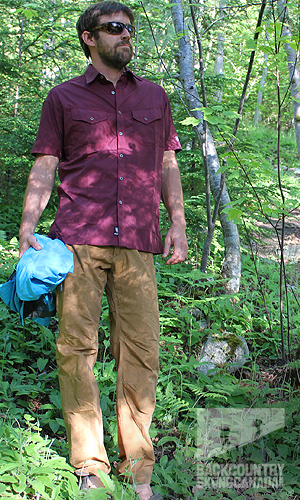 ---
Kuhl Radikl Pants
Price: $89US
Sizes: 30, 31, 32, 33 ,34, 35, 36, 37, 38, 40, 42
Colours: Carbon, Breen, Olive, Saw Dust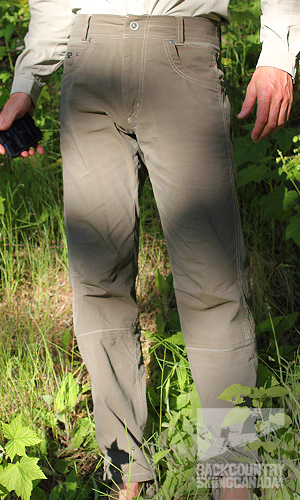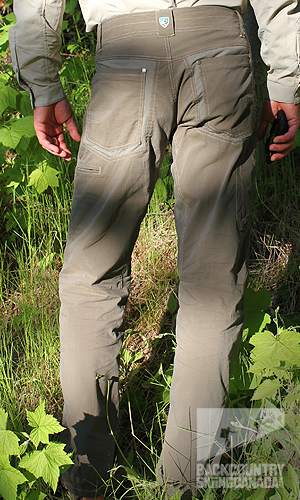 The Radikl Pants have to be one of Kuhl's most innovative clothing designs to date. They use a patented woven pant material with integrated knit panels to increase breathability and mobility. The amount of knit panels is so extensive that they literally use the woven fabric like an exoskeleton. Comfort is maximized with a loose fitting and flexible pant that also has an incredible range of motion. The knit panels offer up a nice design element without being over powering or standing out too much. They're found in the gusseted crotch, rear pockets, front pockets and knees. The Radikl Pants also incorporate a 'Free Ryde Waist' which is a yoke waistband that follows the natural contour of your body, this provides a more natural fit which keeps the pants in place as you move. The waist is higher in the back than in the front, since your hips also work this way. There's also additional length between the crotch and waistband for better range of motion. You'll also find a gusseted crotch in the Radikl Pants, which is essentially a fabric panel insert that provides (again) better comfort range of motion without being impeded by or pulling on the garment.
Fabric:
Knit: 88% Nylon, 12% Spandex.
Woven: 68% Cotton, 29% Nylon, 3% Spandex.
Features:
- Cell phone pocket
- Gusseted crotch
- Free Ryde Waste
- Knit panels in the gusseted crotch, rear pockets, front pockets and knees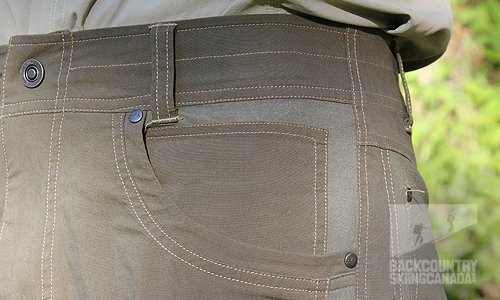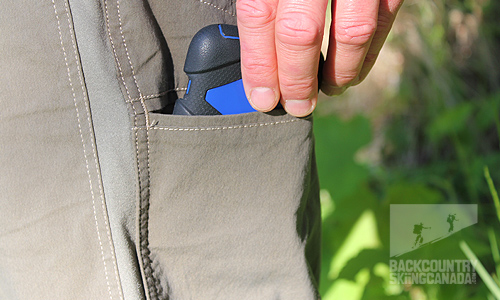 ---
Kuhl Kontra Air Pants
Price: $80US
Sizes: 30, 31, 32, 33 ,34, 35, 36, 37, 38, 40, 42
Colours: Gun Metal, Light Khaki, Camel, Raven, Rusted Sun, Deep River Blue, Saw Dust, Teak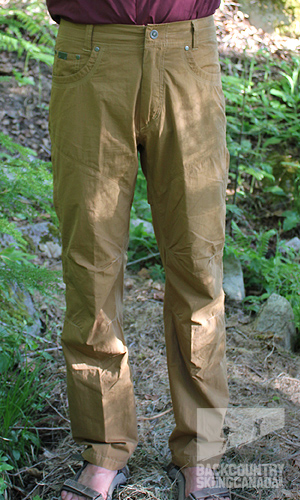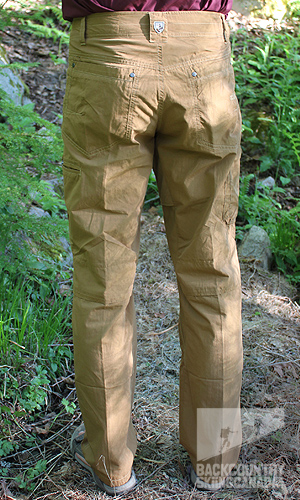 How do you make a pair of pants really breathable? Integrating 11 hidden mesh vents is definitely a huge help but also using a cotton/nylon tropical weight oxford weave designed for hot, humid conditions takes things to the next level. The Kuhl Kontra Air Pants also have a gusseted crotch and articulated knees for improved range of motion.
Fabric:
Main body: 65% Cotton, 35% Nylon.
Features:
- 11 mesh vents makes this a truly vented pant.
- Super lightweight fabric.
- Front, back and side vented pockets.
- Patented air vent on the back legs.
- Patented air flow crotch gusset and air flow knee vents.
- Reinforced grosgrain ribbon for added durability.
- Articulated knees.
- Cell phone and wallet pocket designed so you don't have to sit on your wallet.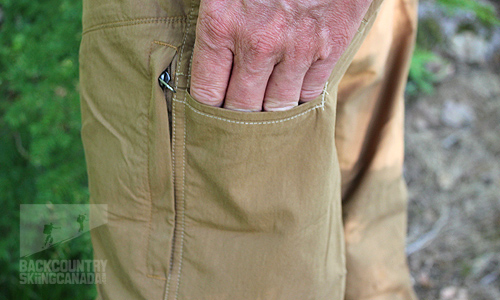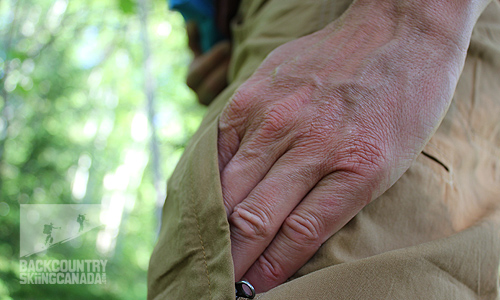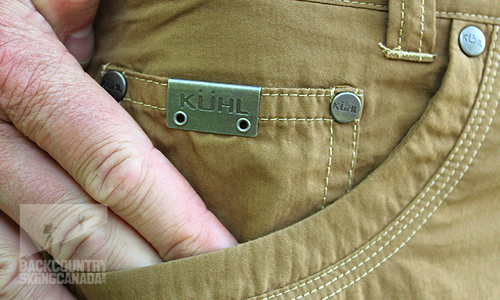 ---
Kuhl Stealth Shirt
Price: $65US
Sizes: S, M, L, XL, XXL
Colours: Khaki, Smoke, Citron, Chilli Pepper, Lake Blue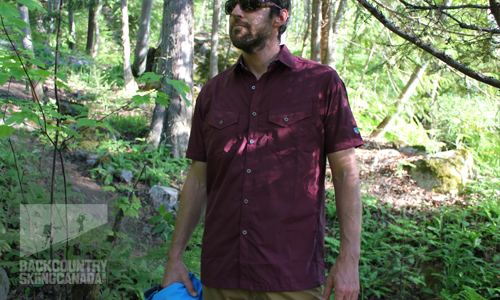 The Kuhl Stealth shirt looks good enough for the board room but can perform on the trail just as well if not better. It's made with Eluxur Lite fabric, which is a 100% polyester woven microfiber. It's quick dry, wicking, wrinkle resistant and has a UPF of 30 which means that it blocks 96.7% of harmful UV rays. The patterned fabric and angled chest pockets add style to your day whether its work, fun or adventure.
Features:
- Quick dry, wicking and odour resistant finish
- UPF 30
- Two chest pockets
- Wrinkle resistant
- Hidden internal security pocket for a passport or slim wallet
- Metal buttons
- IONIK is a technology that uses negatively charged silver ions. The ions are attached to the fabric fibres to help prevent the growth of bacteria, to stop the development of odours and to conduct heat away from the skin to keep you cooler.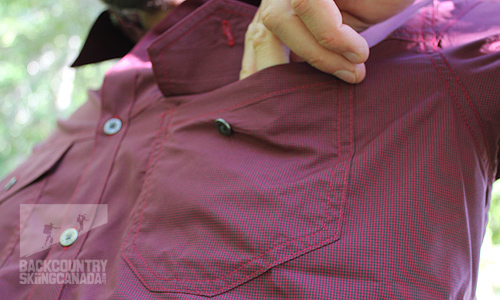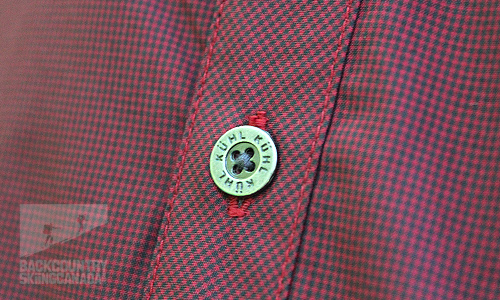 ---
Kuhl Wunderer Shirt
Price: $70US
Sizes: S, M, L, XL, XXL, XXXL
Colours: Carbon, Khaki, White, Pirate Blue, Desert Sage, Ocean Blue, Tidal Wave Blue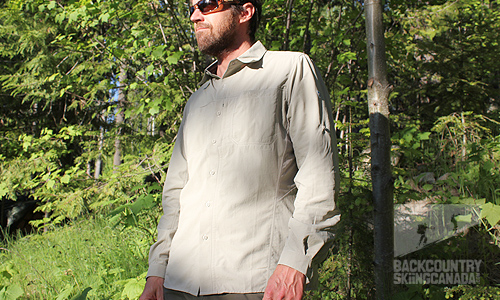 The Kuhl Wunderer Long Sleeve Shirt is made for travelling in hot environments. It uses superfine/breathable mesh fabric under the arms and on the side panels for ventilation (since this is where most of your heat builds up). The main body of the shirt uses 100% nylon which is soft, sturdy and durable. Nylon is also easy to wash-and-go, as well as being quick drying which are all very important benefits when on the road or trail for extended periods. The zippered security pocket is ideal for protecting your passport or wallet and the rollup sleeves with button tabs convert the long sleeve shirt into a pseudo short sleeve shirt in no time.
Fabric:
100% Nylon
Features:
- KONCEALER superfine breathable mesh on side panels and under arms for comfort
- UPF 50 - blocks 98% of UV radiation
- 2 chest pockets
- Zipper security pocket
- Roll up sleeves with button tab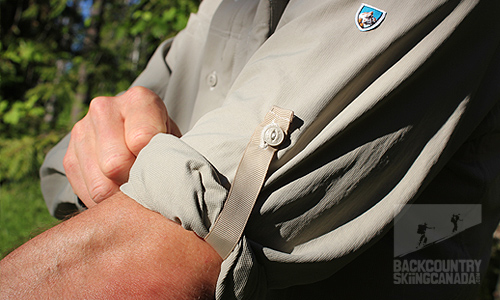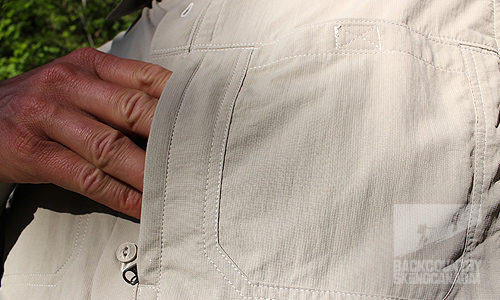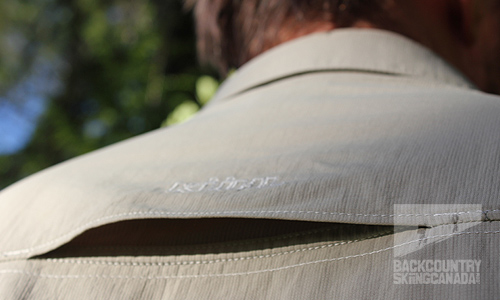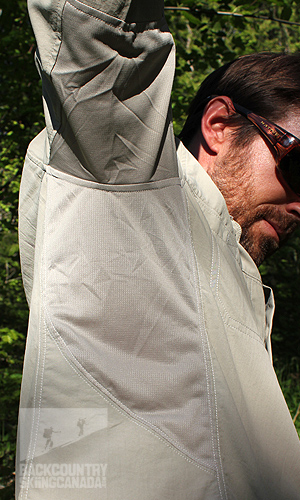 Verdict:
Kuhl (as always) continues to impress. They have stayed true to their roots of making practical clothing for urban and adventure use which is not too technical nor too high fashion. Their clothing always fits incredibly well and is comfortable to wear on multi-day trips and adventures.
Kuhl has pushed the envelope with both the Kuhl Radikl and Kontra Air Pants and both perform flawlessly. These are two of my new favourite pants for hiking and simply going to work at the office.
Whether you are looking for comfortable clothing for day to day office use or need to get outfitted for that trek to Nepal, Kuhl clothing has you covered, literally!
PROS:
- The Kuhl Radikl Pants are incredibly flexible for those activities that demand a high range of motion
- The Kuhl Kontra Air Pants are the lightest most breathable pants we've reviewed from Kuhl
- The Kuhl Stealth Shirt is a low maintenance shirt that looks good at work and is technical enough for the trail
- The Kuhl Wunderer Shirt is light and breathable and the roll up sleeves and zippered pocket are ideal for travel
CONS:
- The Kuhl Radikl Pants may have too many knit panels and in locations (like under the knees) that are not needed. I also worry about the back floating pockets as I see this as a prime wearing area.
- Not sure the mesh is actually need in most locations on the Kuhl Kontra Air Pants as air would flow better without it
- I wish the Kuhl Stealth Shirt had a more stylized hem since it is worn untucked
- The back vent on the Kuhl Wunderer Shirt is not nearly big enough to vent heat off your back
Rating: 9/10
Innovation 2/2
Function 1.5/2
Aesthetics/Fit 1.5/2
Features 2/2
Quality/Price 2/2

This is only our opinion. Do you disagree? Did we miss something? Are we totally out to lunch? Join the discussion in the forums here, and let us know what you think. People like/dislike gear for different reasons so chime in and we'll get a well-rounded evaluation.
Back to the rest of the reviews.
---