Kuhl Clothing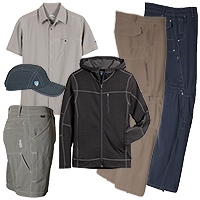 This is my second review of Kuhl products, the first one being over here. The last was almost a year ago, and since those clothes are still as good as the day I first reviewed them, I was eager to see what new products Kulh had to offer for this 2013 summer review. We received a cross section of Kuhl clothes: the Kuhl Norsk Hoody, Kuhl Renegade 10" Khaki shorts, Kuhl Renegade shirt, Kuhl Renegade Cap, Kuhl Raptr Convertible Pants and the Kuhl Liberator Convertible Pants. New for Kuhl this year is a wide selection of convertible pants. Remember the hiking pants that got popular last decade but looked rather obvious due to their ubiquitous zipper flaps? Well, Kuhl has changed all of that. Read on for more.
Kuhl Norsk Hoody:
Price: $189
Colours: Jet black, Carbon
Sizes: S, M, L, XL, XXL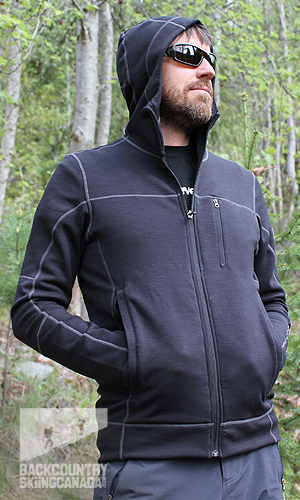 The Kuhl Norsk Hoody is made of WoolForce™ fabric which is 70% poly, 20% Wool, 10% Elastane (what we call Spandex). It has a smooth wool face with soft fleece back and plenty of 4-way stretch. It's a heavier hoody that has an athletic style and fit so it is not baggy or loose. The flat lock seams add to the design and the chest pocket and two hand warming pockets offer plenty of storage for keys, wallet and other items. The Hoody is plenty warm and the articulated elbows give a natural fit, making it ready for active movement.
Flat lock seams with 70% poly, 20% Wool, 10% Elastane fabric mix.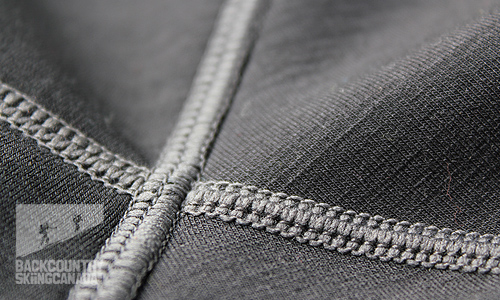 Thumb loops on the sleeves, if this is your thing.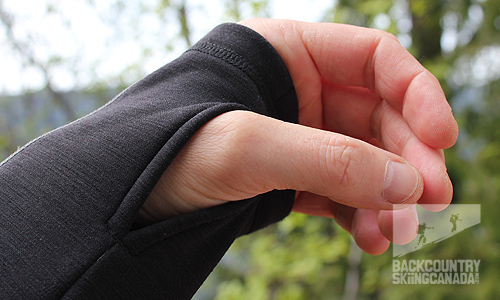 Two zippered hand warmer pockets.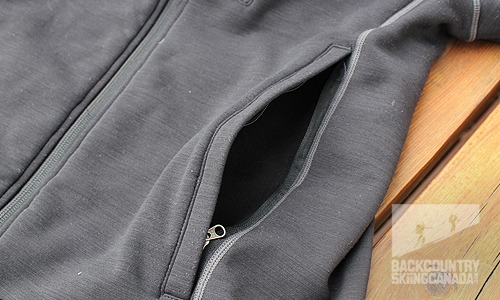 One Napoleon chest pocket.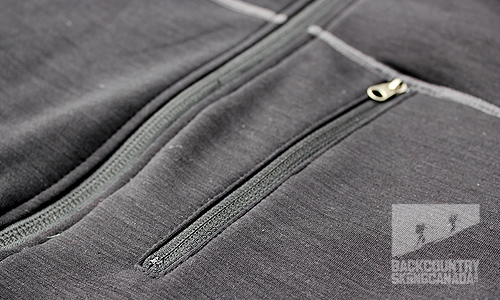 Sturdy zipper and garage to protect your neck and face.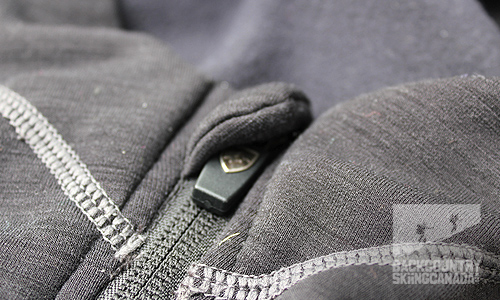 ---
Kuhl Renegade 10" Shorts:
Price: $75
Colours: Khaki, Breen, Carbon
Sizes: 30 - 42
The KUHL Renegade 10" shorts have way more technology built in than you would guess just by looking at them. The fabric is called Tufflex which is made up of 88% nylon and 12% spandex. It has a UPF (Ultraviolet Protection Factor) rating of 50 and is wrinkle resistant and dries quickly. These shorts are technically a "soft shell" as the Tufflex fabric repels water, cuts the wind and has great 4-way stretch thanks in part to the gusseted crotch. The 10" inseam gives the Kuhl Renegade shorts a relaxed fit but the construction is heavy duty with double needle bar tacks at critical junctions for reinforcement. There are also plenty of pockets with two hip pockets on the front, as well as two thigh pockets which are zippered, and a dedicated cell phone pocket. On the back side there are two more pockets with velcro closures to keep things safe and sound where you put them.
The back view.

Mesh venting pockets to keep you cool.

A Snap and what Kuhl calls a "French Snap" which is a flap and a button in behind the exterior snap to keep everything snug.

---
Kuhl Renegade Shirt:
Price: $69
Colours: Khaki, Steel Blue, Carbon
Sizes: S, M, L, XL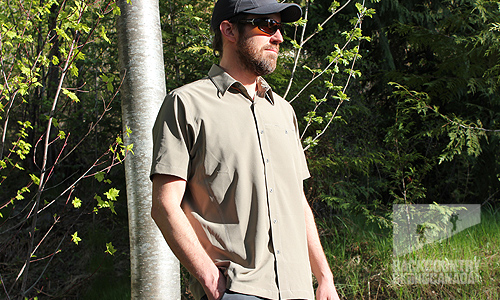 The Kuhl Renegade shirt is cut from the same lightweight Tufflex softshell fabric as the Kuhl Renegade 10" shorts. As I mentioned above this fabric dries quickly, has incredible stretch properties and keeps you cool on hot summer days. Kuhl reports that the Renegade shirt wicks moisture away given that the fabric is essentially hydrophobic and the fibres have a built in capillary action, but I still managed to sweat out the back when the mercury was rising. If you get the Renegade Shirt wet it's also quick drying and wrinkle resistant just like the Renegade shorts. Again the Tuffles fabric is a mix of 86% polyester and 14% spandex and has a UPF of 40 (so it blocks about 97% of the sun's UV radiation). On the design side the Kuhl Renegade shirt uses Kuhl's signature buttons and has a left chest pocket integrated in the front, more for fashion than function.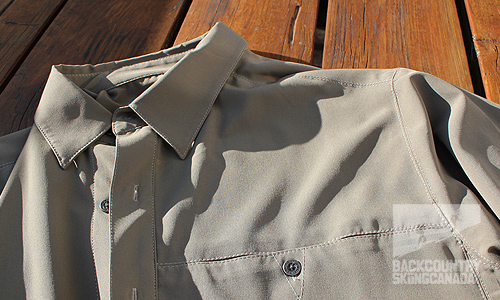 Kuhl, or rather cool buttons.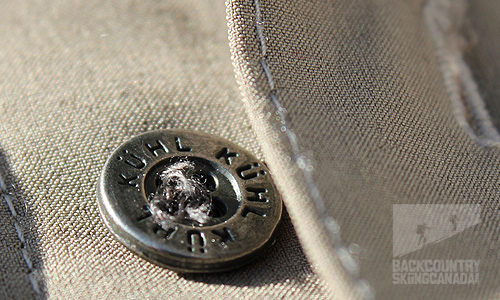 ---
Kuhl Renegade Cap:
Price: $29
Colours: Carbon, Khaki
Sizes: One size fits all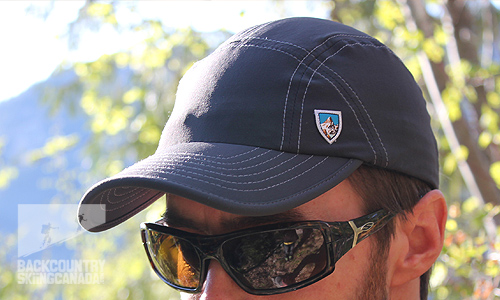 Kuhl set out to design the best fitting hat on the market and I have to say that's exactly what the Kuhl Renegade Cap has achieved. It uses multi-panelled design to ensure an anatomically correct fit that conforms to your head. It really is comfortable and stays put when the weather turns ugly. Following suit with the other Renegade products in the Kuhl line, the Kuhl Renegade Cap is made of Tufflex fabric so it provides all those same great properties that I have been gushing about above.
Features:
Fabric: Tufflex fabric is woven stretch soft-shell with a soft brushed back, lightweight, quick drying, wrinkle resistant
Adjustment: One handed quick adjust strap system.
Fit: Multi-panel anatomically correct fit.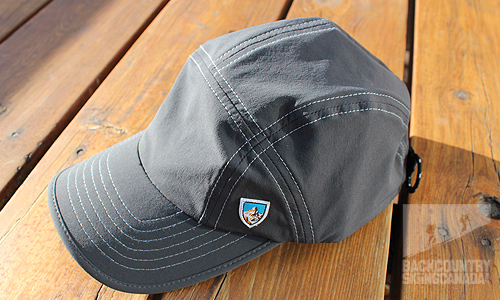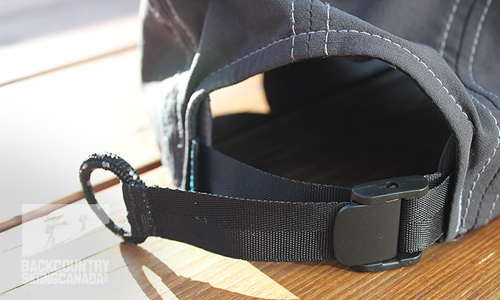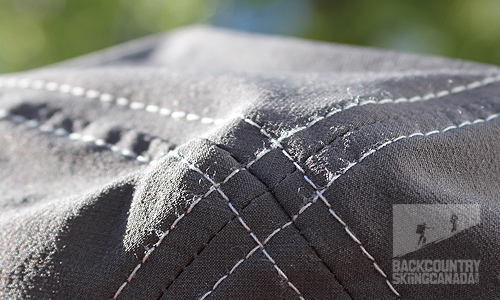 ---
Kuhl Raptr Convertible Pants:
Price: $105
Colours: Carbon, Khaki
Sizes: 32 - 36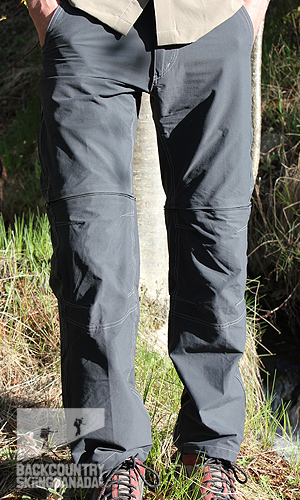 The Kuhl Raptr Convertible Pants (like most Kuhl clothes) have a plethora of features built in to make them a true hiking pant. Here's a list of what they have to offer:
- Mesh pockets for "kuhl-air flow" as well as helping to drain any water after a dip in the lake
- Legs zips use a "stealth" design so there are no flap as on most other convertible pants
- Leg zips have a built in zipper garage so they too are hidden out of the way and don't jingle around when hiking
- 10" inseam on the shorts
- An adjustable draw-cord hidden inside the hem cinches the pant leg if you need to keep sand, dirt or snow out
- Articulated knees and gusseted crotch for better mobility
- 2 front hand pockets, 2 back and 2 side pockets with 3-D zippers
- Kinetik fabric offers 2 way stretch and is made of 95% Nylon, 5% Spandex that is soft yet extremely abrasion resistant
- A DWR finish makes these pants water resistant and quick drying
- UPF 50
That's quite the list for a pair of pants. The only thing that is lacking is a zipper at the ankle hem so that you can switch to shorts mode without having to take your boots off first.
Back pockets up close.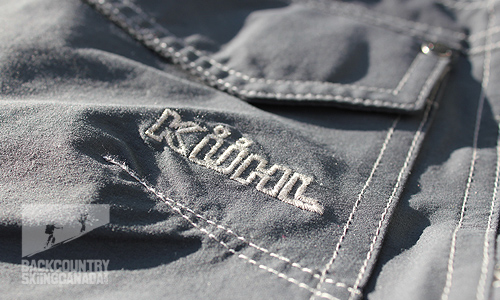 Stealth leg zips.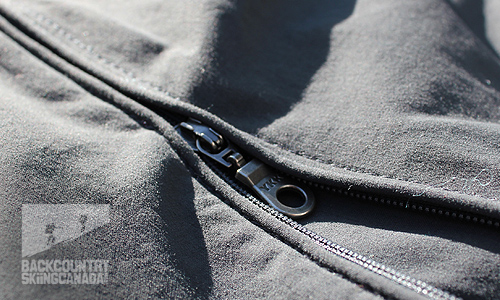 Dedicated cell phone pocket.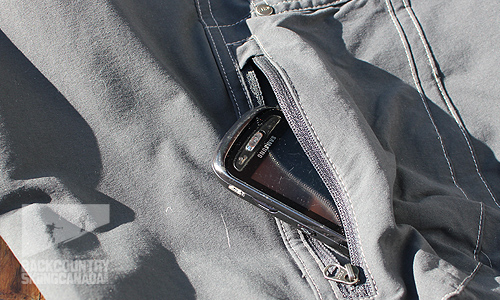 Back pocket with generous velcro flap.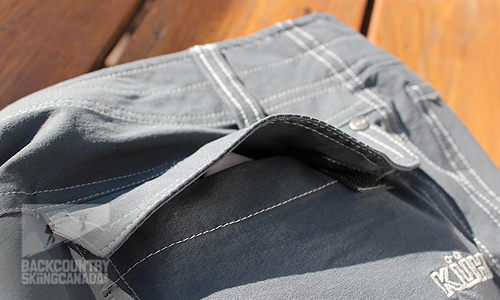 ---
Kuhl Liberator Convertible Pants:
Price: $89
Colours: Carbon, Khaki
Sizes: 30 - 42
Weight: 32W x 32L weighs 14 oz
Awards: Backpacker Editors' Choice 2012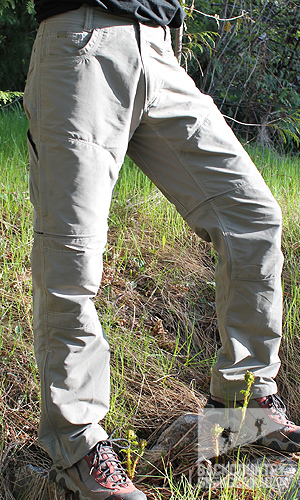 The Kuhl Liberator Convertible pants quickly convert to shorts when you need them on hot summer days thanks to the help of the ankle zips and snap, as these features allow you to leave your boots on the entire time. The leg zips themselves use a unique "stealth" design so the zippers are not noticeable and the tell tale sign of the zipper flap on the leg is nowhere to be found. Even the zippers have a built in zipper garage to hide them out of the way. Kuhl also incorporated spandex strips which mimic the above mentioned "stealth" zipper lines so they stand out less. The shorts have a 10.5" inseam so they are ideal for hiking. The fabric is called Drypoint and is made up of 77% Nylon on the inside, and 23% Cotton on the outside, which helps to pull moisture to the surface where it can dry via evaporation.
The Liberator pants also feature "Kuhl Rhino Technology" which places a more rugged exterior non-stretch fabric on top of the soft, stretchy Drypoint fabric in high-mobility areas such as the knees and waistband to increase durability.
With 7 pockets in total there is plenty of storage space including 2 zippered thigh pockets, 2 hand pockets, 2 back pockets and a 3D cell phone pocket on the right side. The gusseted crotch and articulated knees provide freedom of movement ideal for hiking and climbing. The UPF 40 rating is achieved through a mechanically spun yarn so you will have good sun protection.
Stealth leg zips with zipper garage.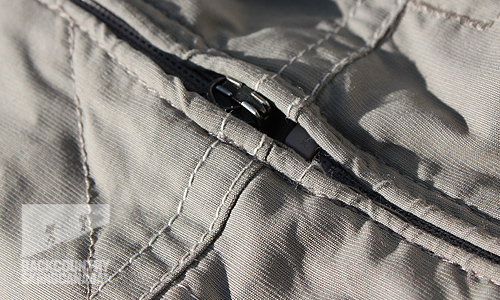 Leg zip to help turn your pants into shorts with out taking yout shoes off.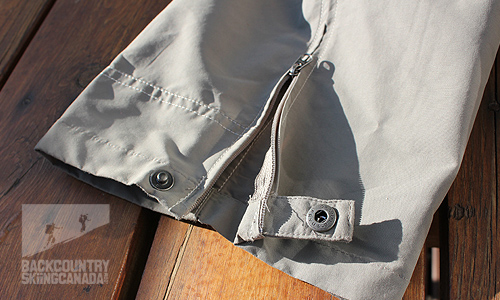 Pockets, pockets everywhere!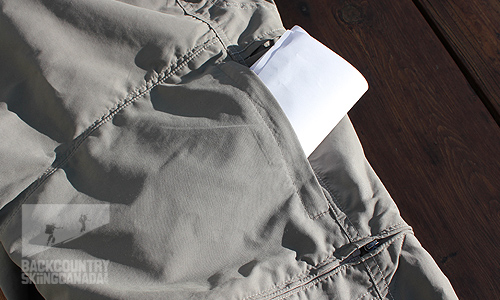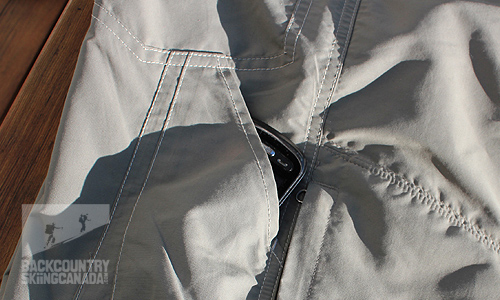 ---
Verdict:
Kuhl never fails to impress with clean designs, innovative fabrics and beautiful clothes. All of the pieces above are very functional and perform equally well in the mountains as they do in more urban settings. I have been wearing the convertible pants for hikes in the mountains as well as to business meetings (keep in mind I live in a small mountain town). The zippers are barely noticeable and it is nice to have the opportunity to start a hike (or business meeting) in pants and end it in shorts. I only wish that the Raptr Convertible Pants had leg zips so you could remove the pants without first removing your shoes or boots. The Kuhl Liberator Convertible Pants got this feature right but it would have been nice to use the same stealth zipper at the ankle that is used to remove the pant legs. Instead there is a much larger zipper and a snap - a bit of overkill in my mind. The Kuhl Renegade 10" shorts performed equally well given their Tufflex fabric that is super cool in the heat of the day because there's really not much to them. Add in their ability to dry quickly and let airflow through the mesh pockets and you have one killer pair of shorts for summer use.
On the top side, the Kuhl Renegade Cap may sound expensive at $29 but it is truly the most comfortable and form fitting hat I have ever owned. A comfy fabric and smart design makes it functional and good looking (like all Kuhl products reviewed here). My favourite feature is the built in loop on the adjustable band at the back of the hat. It's perfect for clipping to my pack when it is not in use. The Kuhl Renegade shirt like the Renegade shorts discussed above are built with Tufflex fabric so all of the great properties cross over to the shirt as well. I will save you the repeat run down on these. The only thing I noticed with the Renegade shirt was that it seemed to look better on the hanger than on me, not sure why but I will take the blame on this one. Overall these are great products once again and I would continue to highly recommend the Kuhl brand to any mountain man, real or poser.
PROS:
- The Kuhl Norsk Hoody has a form fitting design and is thick and warm - not your average hoody.
- The Renegade 10" shorts have plenty of pockets with with mesh lining to keep you cool. The fabric offers really good 4 way stretch and is comfortable and cool on hot summer days. It also dries fast should you want a dip in a mountain lake.
- The Renegade Shirt is made of a great outdoor fabric especially when it's hot outside and the 4 way stretch is huge.
- The Renegade cap fits really well and the adjustable back doubles as a way to affix the hat to your pack when not needed on a hike
- The Kuhl Raptr Convertible Pants have velcro on the back pockets and a built in space for the zipper to hide on the leg zips - Nice!
- The Kuhl Liberator Convertible Pants have ankle zips so you can leave your boots on and still convert over to shorts.
CONS:
- The Kuhl Norsk Hoody exterior fabric balls quickly after some wear.
- The Renegade Shirt shows stains easily.
- The Kuhl Raptr Convertible Pants do not have built in zips at the ankles to avoid having to remove your boots when you take off your pants (despite what the Kuhl website says). There is also no dedicated phone pocket like on other pants. The dual button on the hem at the front helps prevent stretch of the soft shell fabric around the waist but it still is stressed in this area.
Rating: 9/10
Innovation 2/2
Function 1.5/2
Aesthetics / Fit 2/2
Features 2/2
Quality / Price 1.5/2

This is only our opinion. Do you disagree? Did we miss something? Are we totally out to lunch? Join the discussion in the forums here, and let us know what you think. People like/dislike gear for different reasons so chime in and we'll get a well-rounded evaluation.
Back to the rest of the reviews.
---