Kuhl Clothing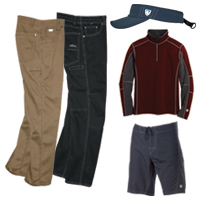 As this is our third review of Kuhl products, we delved deeper into the brand's product line for our 2014 spring write-up. This year we reviewed the Kuhl Mutiny Shorts, the Kuhl Renegade Visor, Kuhl Riot Denim pants, Kuhl Exile Kords, Kuhl D'Lux Pants and Kuhl Revel ¼ Zip Sweater.
Kuhl Technology and Terminology
Free Ryde Waist - The Kuhl Yoke Waistband follows the natural contour of your body; your hips rise in the back and so should your pants. This contour fit keeps your pants in place as you move and has a longer than normal length from belt top to crotch for extra room to extend your range.
Born Free Gusseted Crotch - An added fabric panel which is inserted into the pant leg and crotch area to extend the range of motion for the pant.
Athletik Fit - A specific design of pants that offers more room in the thigh area and a wider pant leg which provides functional and unrestricted movement.
Articulation - A way of joining fabrics that allows for active motion at the knees, elbows and shoulders. Gusseted panels provide more fabric while darts gather the fabric to allow for natural range of motion.
Tuffflex - A durable, lightweight, quick drying, wrinkle resistant woven stretch soft-shell with a soft brushed back for comfort.
UPF - The Ultraviolet Protection Factor rating system measures the UV protection provided by fabric. A fabric rated UPF 30 is blocking 96.7% UV while a UPF of 50 blocks 98% of the UV radiation.
Vintage Pantina Dye - Originally developed in Italy, this is a double dye process which will naturally fade with age, exposure and wash to create a unique character.
---
Kuhl Mutiny Short
Price: $60 USD
Colours: Khaki Blue, Mimosa, Raven, Olive, Pirate Blue, Brick
Sizes: 30 - 42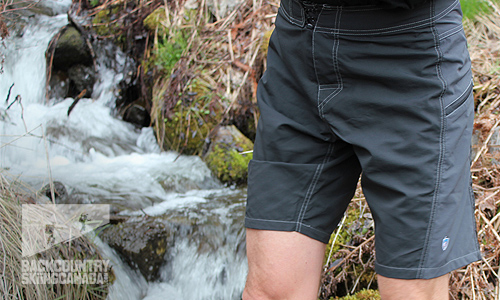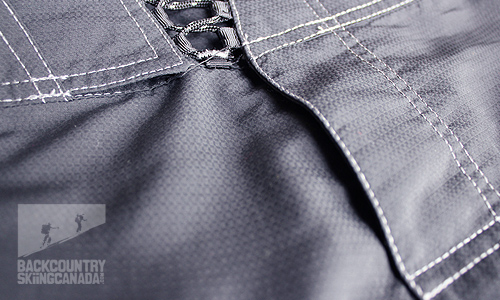 The Mutiny short is a boardshort loaded with Kuhl's technical fabrics and innovations. 4-way stretch and Rash Guard™ Inseams that are "finished" for a smooth soft surface make for an extremely comfortable short. The fabric of the shorts are also DWR coated to make for lightening fast drying times. Further innovations include incorporating a low profile lace system to replace bulky metal grommets and two zippered pockets. There is a key loop inside the right pocket and both pockets are self-draining.
Features: Free Ryde Waist, Stretch Panels, Zippered Side Pocket, Speed Lace System, Micro-Chamois Lined Waistband and 3-D Textured Fabric.
---
Kuhl Renegade Visor
Price: $24 USD
Colours: Carbon, Khaki
Sizes: One Size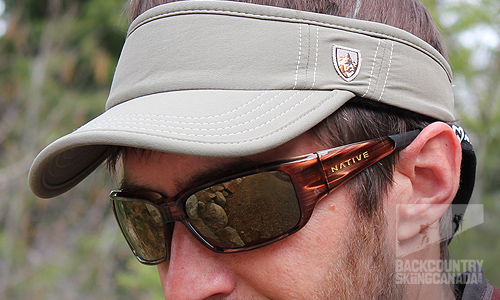 The Kuhl Renegade visor is made with softshell Tufflex™ fabric. The fabric is very durable, and has a soft-brushed back for increased comfort. It is the key to the visor being very lightweight, quick drying, and wrinkle resistant. The fabric is also UPF50 for increased UV and sun protection. The visor comes in one size with an adjustable strap on the back.
Features: Tufflex Fabric, UPF 50 and Quick Adjust Strap.
---
Kuhl Riot Denim Pant
Price: $85 USD
Colours: Raven, Khaki, Brown
Waist Sizes: 28 - 42
Inseam Sizes: 30, 32, 34, 36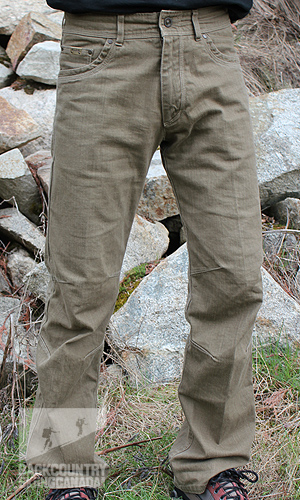 The Riot Pant is a premium denim pant constructed using combed slub cotton yarn in both the warp and weft. The pants have a very soft feel to them both inside and out, and the Free Ryde waistband is lined with ultra suede. Kuhl has included many of their go-to technologies in the Riot pants, including the gusseted crotch and knees, Free Ryde waist and cell-phone pocket. Very comfortable with all the utility expected from Kuhl.
Features: Free Ryde Waist, Ultrasuede Lined Waistband, Italian Snap, Cell Phone Pocket, Born Free Gusseted Crotch and Articulated Knees.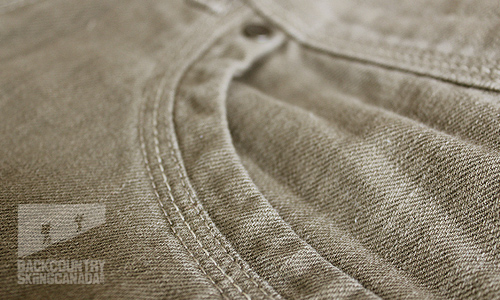 ---
Kuhl Exile Kord
Price: $75 USD
Colours: Raven, Espresso, Khaki
Waist Sizes: 30 - 40
Inseam Sizes: 30, 32, 34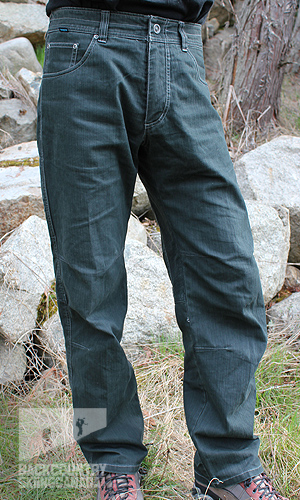 Don't be fooled into thinking corduroy's are just for drinking whiskey and reading leather backed books, the Exile Kord's are very capable in both the mountains and around the city. The Kords are cut with Kuhl's Athletik Fit™, giving skiers, bikers and those with more developed thigh muscles room to maneuver comfortably. The Stealth Cell Phone Pocket keeps you phone (designed for Apple's iPhone) out of the hand pockets and away from the seat of the pants, within arms reach. Constructed out of 9.9oz/square yard cotton fabric, the Exile Kord is an ideal two season pant for cooler climates or mountains regions.
Features: Free Ryde Waist, Italian Snap, Cell Phone Pocket, Born Free Gusseted Crotch and Articulated Knees.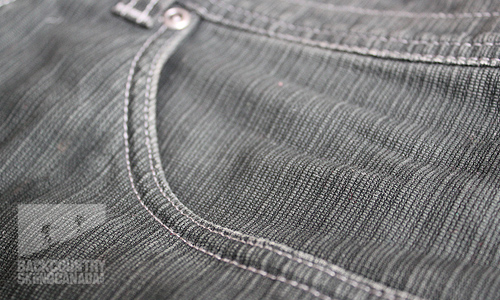 ---
Kuhl D'Lux Pant
Price: $89 USD
Colours: Dark Khaki, Espresso, Carbon
Waist Sizes: 28 - 42
Inseam Sizes: 30, 32, 34, 36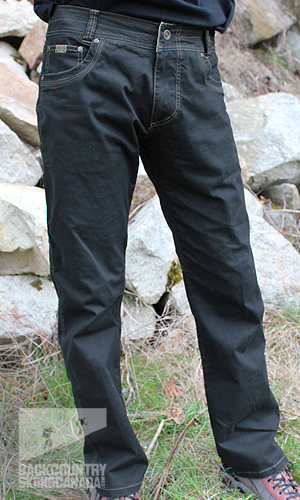 The D'Lux pant is constructed from 8.1oz/square yard deluxe fabric made from 97% cotton and 3% spandex. Using a traditional 5 pocket pant cut, the D'Lux is much leaner in the leg than many of Kuhl's other pants. Like the Riot pants, the D'Lux pant's waist band is lined with ultrasuede for a comfortable pant-body interface. The pants use Kuhl's Vintage Patina dye, designed to weather and fade as they are worn and washed to create a unique finish. Cap it all off with the gusseted crotch and cell-phone pocket and you've got a luxuriously comfortable pant that will age like a fine wine.
Features: Free Ryde Waist, Ultrasuede Lined Wiastband, Italian Snap, Cell Phone Pocket, Born Free Gusseted Crotch, Covert 3-D Design and Wundura Fabric.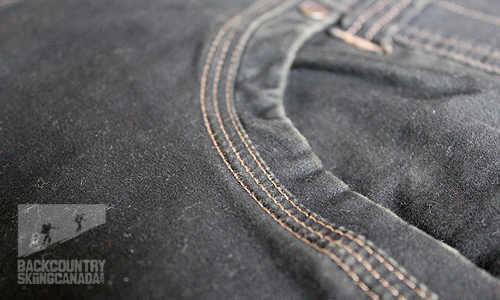 ---
Kuhl Revel ¼ Zip Sweater
Price: $85 USD
Colours: Brick/Steel, Black, Black/Steel, Navy/Steel, Oatmeal, Olive/Charcoal
Sizes: S-XXXL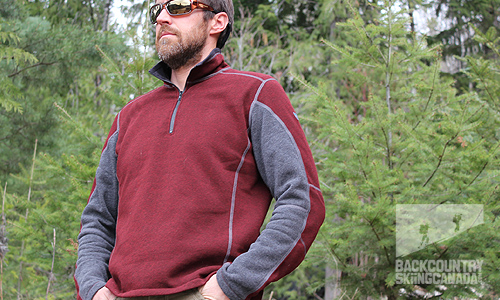 The Revel ¼ Zip is made out of Kashmira performance fleece. The fabric is incredibly soft and warm, and the ¼ zip is outstanding for layering on cold days. The Revel's collar and cuffs are lined with a microsuede material even finer than the Kashmira fabric for extra warmth and comfort. All the seams on the Revel are flat-lock stitched, and the elbows are articulated for better maneuvering.
Features: Kashmira Fleece, Fine Gauge Yarn and Microsuede Interior Collars.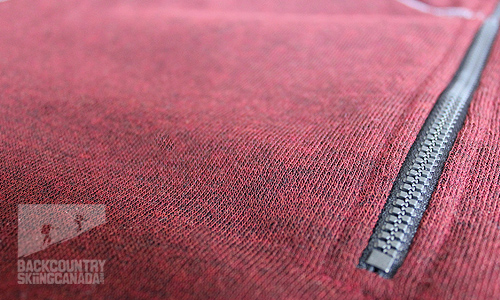 ---
Verdict:
Kuhl continues to produce extremely functional, rugged and fashionable clothes. All their products, from the Revel ¼ Zip to the Renegade visor are very capable functionally and fashionably in the mountains and around town. The products utilize many features like the Free Ryde Waist, Gusseted Crotch, Ultrasuede lining and Articulation that make them very comfortable. The high quality fabric Kuhl uses ensures clothes are very comfortable, resist signs of wear and last a remarkably long time. There is little more that can be said; Kuhl continues to impress with their innovative features, high quality fabrics and excellent fit.
PROS:
Mutiny Short – The DWR made for exceptional drying time, and the two zippered pockets were very functional
Renegade Visor – The snap on the back of the visor was very smooth and held the strap firmly in place
Riot Denim Pant – The slub cotton fabric is pleasantly thick and comfortable
Exile Kord – The Athletik Fit of the Kords was very comfortable, ideal for hiking and climbing
D'Lux Pant – The slimmer fit of the D'Lux pant offered a much trimmer fit for slimmer legs
Revel ¼ Zip Sweater – The ultra soft fabric and two toned colour scheme were both excellent
CONS:
Renegade Visor – The extra strap tends to hang loose and can bounce around during vigorous activity
Riot Denim Pant – Sometimes difficult to access a cell-phone when housed in the cell-phone pocket
Revel ¼ Zip Sweater – Kuhl's website states the Revel has two zippered hand warming pockets,it does not.
Rating: 9/10
Innovation 2/2
Function 1.5/2
Aesthetics/Fit 1.5/2
Features 2/2
Quality/Price 2/2

This is only our opinion. Do you disagree? Did we miss something? Are we totally out to lunch? Join the discussion in the forums here, and let us know what you think. People like/dislike gear for different reasons so chime in and we'll get a well-rounded evaluation.
Back to the rest of the reviews.
---