Hiking the Musical Bumps
"Life Is Not Measured By the Number of Breaths We Take, But By the Moments That Take Our Breath Away." This quote is usually attributed to 'unknown' (or a big mix of other folks) but whoever said it, said it right.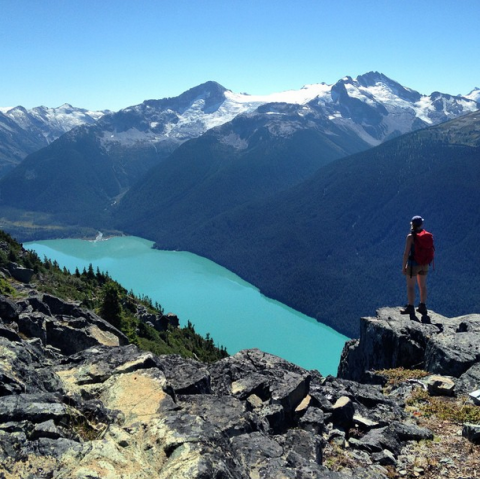 Weekends (and some of the weekdays) are filled with moments that take my breath away. I think this was the case for my friend (above) looking out over Cheakamus Lake from the backside of the Flute Summit.
Musical Bumps is a series of rolling hills that start off the peak of Whistler Mountain and end at Fissile. It's a place that sees tons of skiers + snowboarders in winter, but it's awesomeness transfers over to summer as well. Starting from the Roundhouse on Whistler, it's a 25km round trip out to Russet Lake and back. You can also use the Singing Pass trail to reach Russet Lake, but you miss most of the Musical Bumps this way. BC resisdents can pick up a full season of summer gondola rides for $59 so if you like to skip the long ascents from the valley and go straight for the alpine, this would be a good pass to have.
The fall colors were out in full force, and it was near 30C in the alpine.. another amazing day.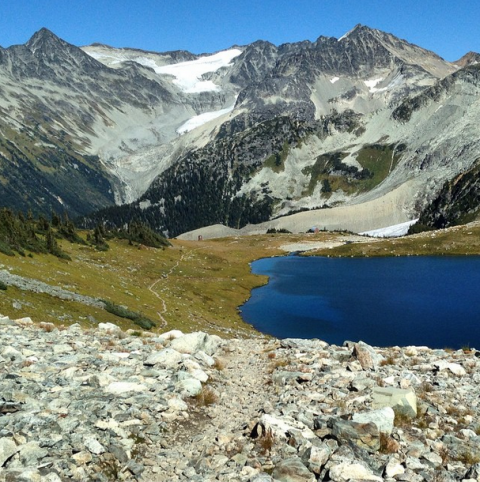 After seeing so many tuquoise lakes this summer, Russet Lake seemed extra bright blue. There is a little cabin at the far end of the lake or you can bring the tent and find a spot beside the lake. There's lots to explore in this area, including climbing Fissile and Whirlwind peaks, or just wandering around in the endless meadows.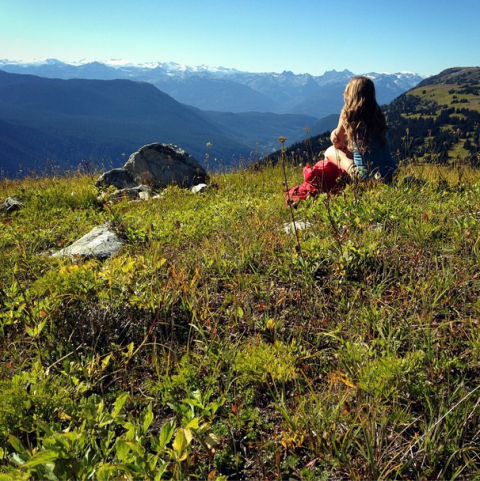 The days are getting shorter quickly now, plus we took a few other detours equalling an extra 3kms so we arrived back at the gondola just before sunset. It was the last day of Mountain Top BBQ so the gondy was running until 830. I'm not sure why, but it didn't seem like anyone else used this as a good reason to hike late.. we didn't see another person for the last 2 hours of our hike back, and had the entire mountain to ourselves. It was incredible.