Skiing in July on Kokanee Glacier
Summer is definitely here but that doesn't mean the options for getting in some final ski turns are gone until next winter. The cooler than usual spring here in BC combined with a healthy snowpack over last winter means that there is still above average snow in the alpine.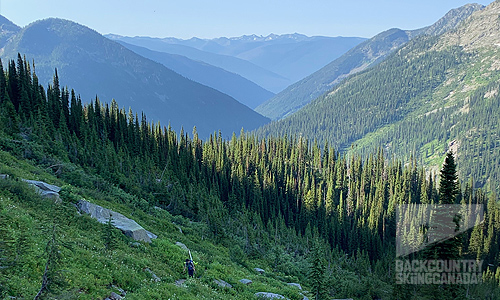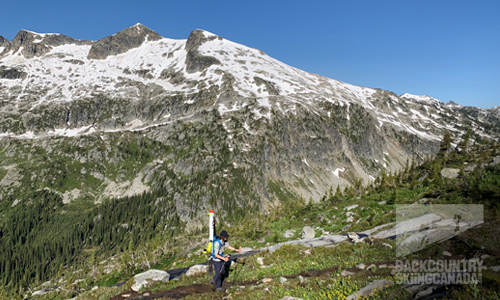 Kokanee Glacier Park near Nelson BC provides a relatively easy access glacier that is still snow-covered and ice-free this summer. Kokanee Glacier (which was once home to summer training for the Canadian Ski Team) is a large north-facing glacier that is a stone throw from the Kokanee Glacier Cabin, which is managed by the Alpine Club of Canada.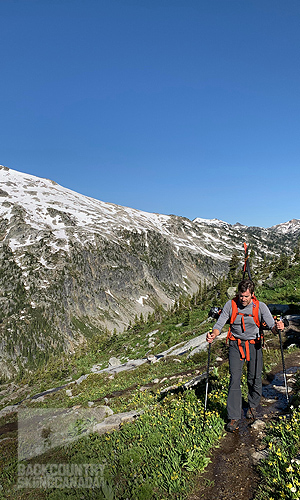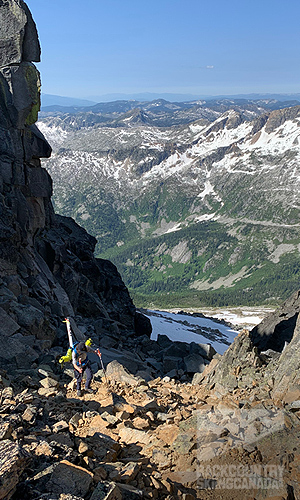 To access Kokanee Glacier most people hike into the Cabin then follow the trail to the toe of the Glacier but the faster more efficient route is to hike up the steep west-facing Keyhole trail. From car to ridge top can be achieved in 2.5 hours if you are in good shape and used to hiking with the weight of skis and boots on your pack. From here it is a short ski and then skin up to the top of Kokanee Glacier where you will be rewarded with beautiful 360° views. The descent may be short and the snow sun cupped this time of year but hey, it's skiing in July so you shouldn't complain. From the bottom of the glacier, you can either follow the summer trail back out to Kaslo Lake, Keen Lake, Kokanee Lake and finally Gibson Lake where the trail started from. Instead of this longer, less direct route we always opt for the shortcut over the lower shoulder of the pyramid which saves time and distance.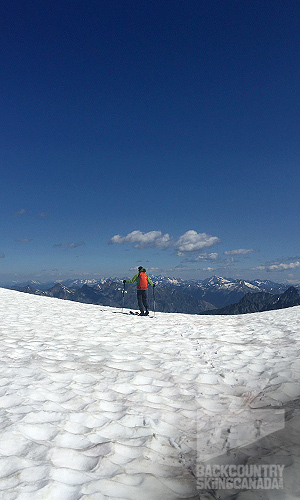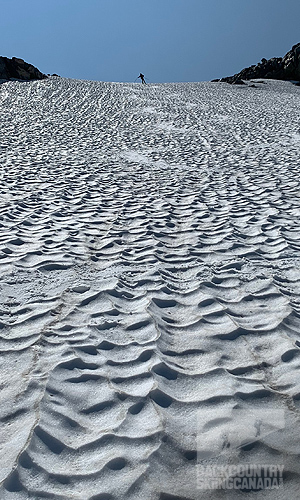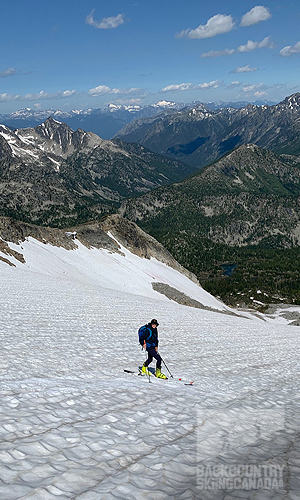 Round trip you are looking at about 4,000ft of elevation gain and a 5.5-hour outing (more if you like to take in the scenery or tend to move slower). Have a look at all our Kokanee Glacier ski touring routes here or buy the map to prepare your adventure for next winter. You can follow our route here on Garmin connect as we tracked it with the Garmin Fenix GPS Watch.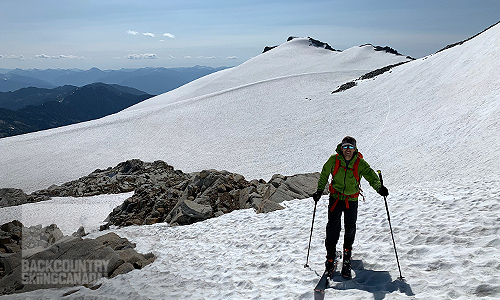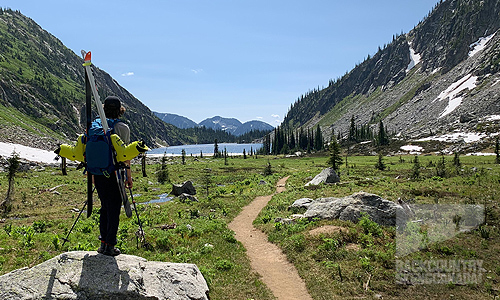 Now to plan where to ski in August? Happy turns everyone.