White Water Canyon and Area, A Great Place for Fall Hiking
Last night I drempt I was skiing. It's that time of year.. your head is full of anticipation for the snow to fly, but it's not quite ski season. So, might as well keep on hiking right?
These first two pictures are from a place closer to Nelson but I thought I would post them too, as they were within the same weekend. There is nothing quite like a larch forest.. so pretty.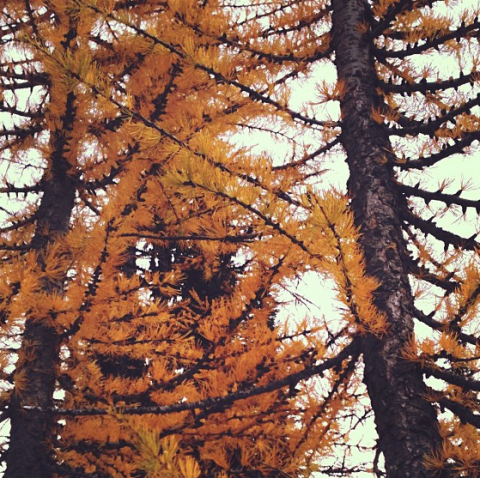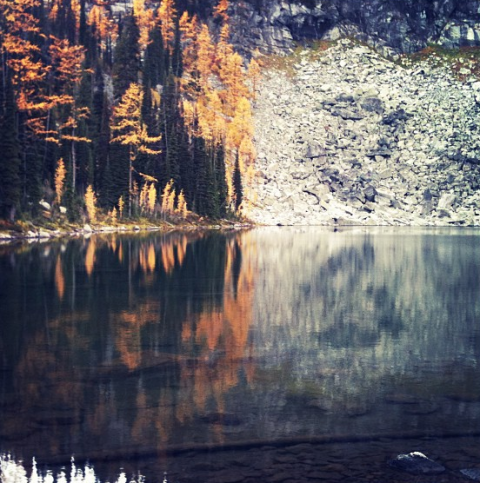 These next two photos are from Whitewater Canyon, an amazing place in the Goat Range. Extremely steep mountains rise up out of a deep canyon, with the trail snaking along the edge of the left side of the valley. I know these pictures don't do it justice. This place is magnificent. You'll have to go see for yourself some time.
It was a stormy, cold and snowy day when we did the hike up, but it was still very beautiful. Whitewater Canyon is home to many grizzly bears, but we didn't see signs of any, despite having one searching eye on the slope opposite the trail.
I have to say this is one of the coolest shoulder season hikes I have ever done. Even without tagging a summit (or nice weather for that matter), this hike delivers incredible scenery, a good workout, fall color, and on a snowy day, gives you a little taste of winter.